You've Got a Piece of My Tart
Happy first day of February! Valentine's Day is soooo close and I had to give you guys another Valentine post. I've been on a pun kick lately and absolutely love that I get to share this one with you all—"You've Got a Piece of My Tart". Who doesn't love a fruit tart with Nutella on it?! I know my guy would eat this up! You can make this fun recipe with your kids, family, friends, or all of the above! It's definitely a cute little dessert to have on Valentine's Day!
---
What You'll Need
• Your favorite puff pastry dough recipe
• Heart shaped cookie cutter
• Nutella
• Strawberries—diced
• Confectioner's sugar
• You've Got a Piece of My Tart Topper Printable
• Toothpicks
• Tape/Washi tape
---
How to whip up your Valentine's Nutella fruit tarts:
Step 1: Bake your puff pastry dough using your favorite recipe, or following the instructions on the box if purchased from the freezer aisle.
Step 2: Once the pastry is cooked, cut out heart shapes from it using your cookie cutter.
Step 3: Spread Nutella on the pastry and place cut strawberries on top.
Step 4: Sprinkle confectioner's sugar on top.
Step 5: Once the printable toppers have been printed, cut them out and tape a toothpick onto the back of each one.
Step 6: Stick the topper into your Nutella sweet tart and it's ready to eat!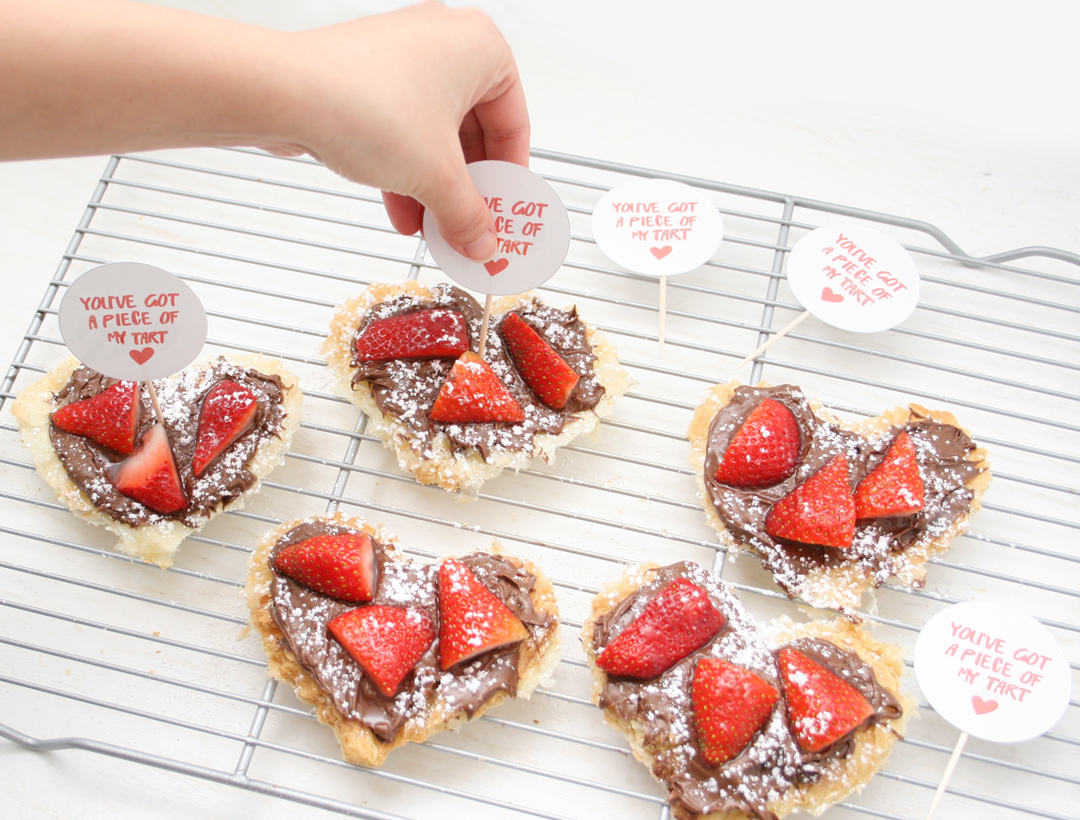 How tasty does this tart look?! The topper adds that sweet little kick to make it the perfect surprise for your loved ones!