Wild About You! Printable Valentine's Day Tag for Kids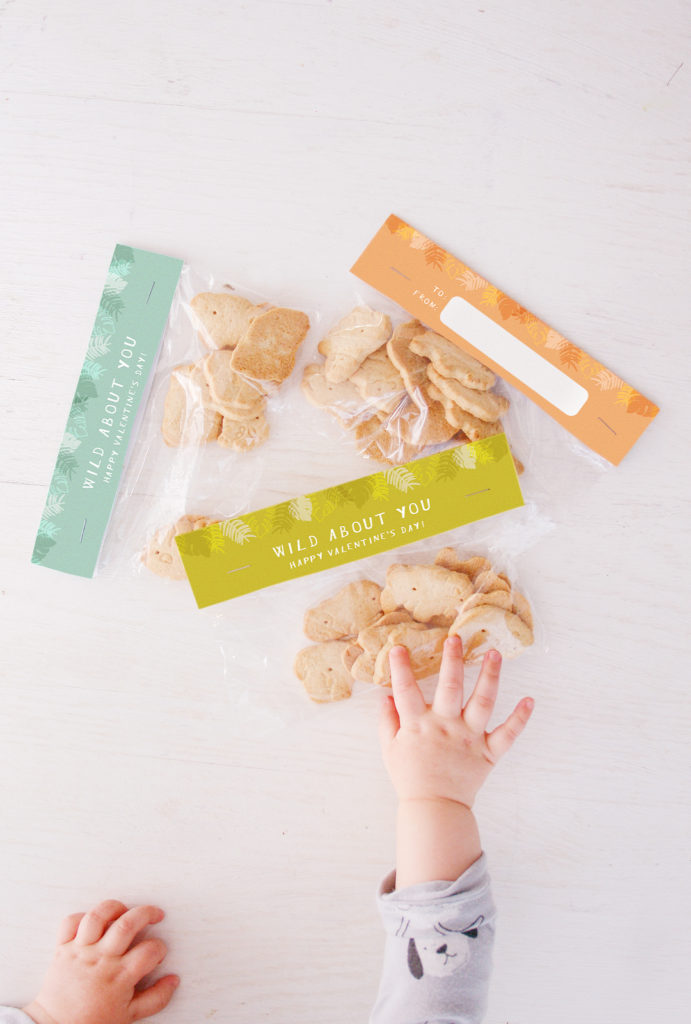 If you follow me on Instagram then you'll know we have officially banned Wilder from eating these whole grain animal crackers from Wegman's. I'm specifically calling this brand out because Wilder went absolutely nuts over them on his first day of trying them out. I mean he went insane. He kept wanting more and screamed when he wasn't able to eat anymore. I've never seen him go that crazy over food in my life, haha! Well, good news is that B and I are now hooked on them and can't keep a bag full for more than 2 days.
So in honor of these amazing animal crackers that my entire family loves, I have decided to treat Wilder and his classmates at daycare to these tasty treats as their Valentine's Day gift. Of course I had to make a printable tag to accompany them too because it would be wrong of me not to.
:: Download your free printable here ::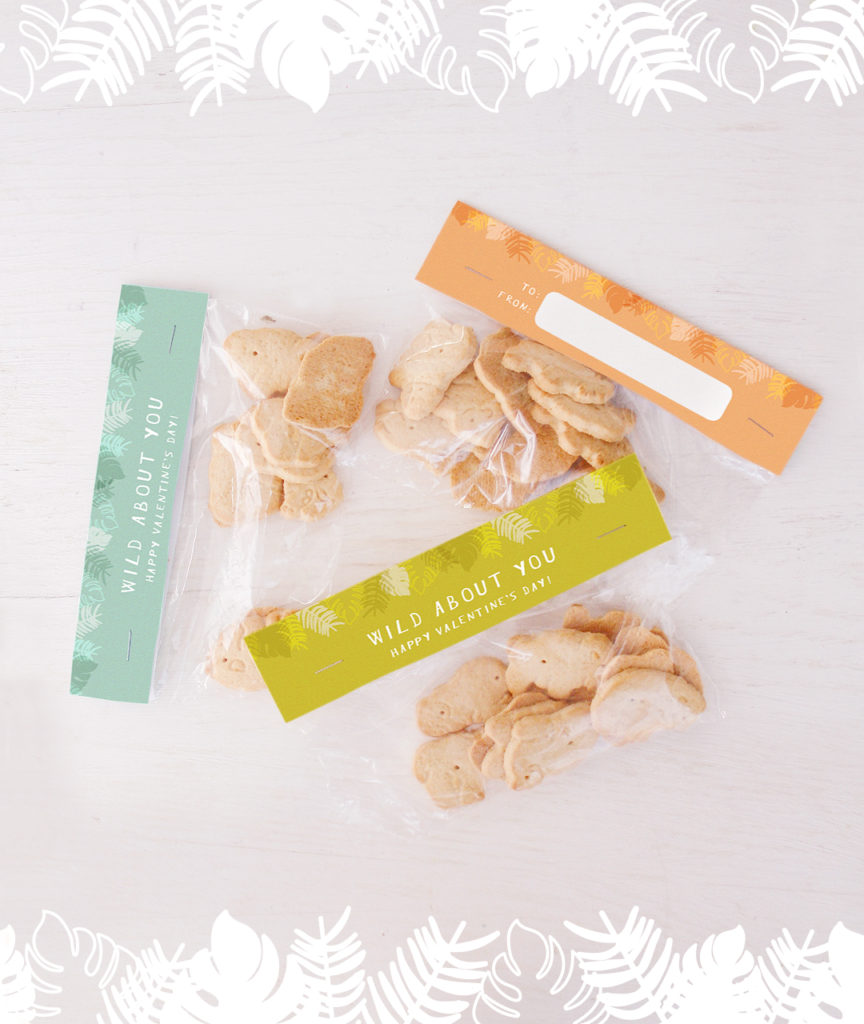 Here's what you need
• Animal crackers
• Snack Ziploc bags
• 8.5 in. x 11 in. white card stock paper
• Wild About You printable
• Scissors
• Stapler
The how-to is pretty simple and straight forward. Fill the bags with some delicious animal crackers and cut out your tags. Fold the tag in half hot dog style and staple them onto the bag. There you have it! It's all set and ready to go for Valentine's Day!
P.S. let me know how the animal crackers taste!