Weekly Meal Plan Printable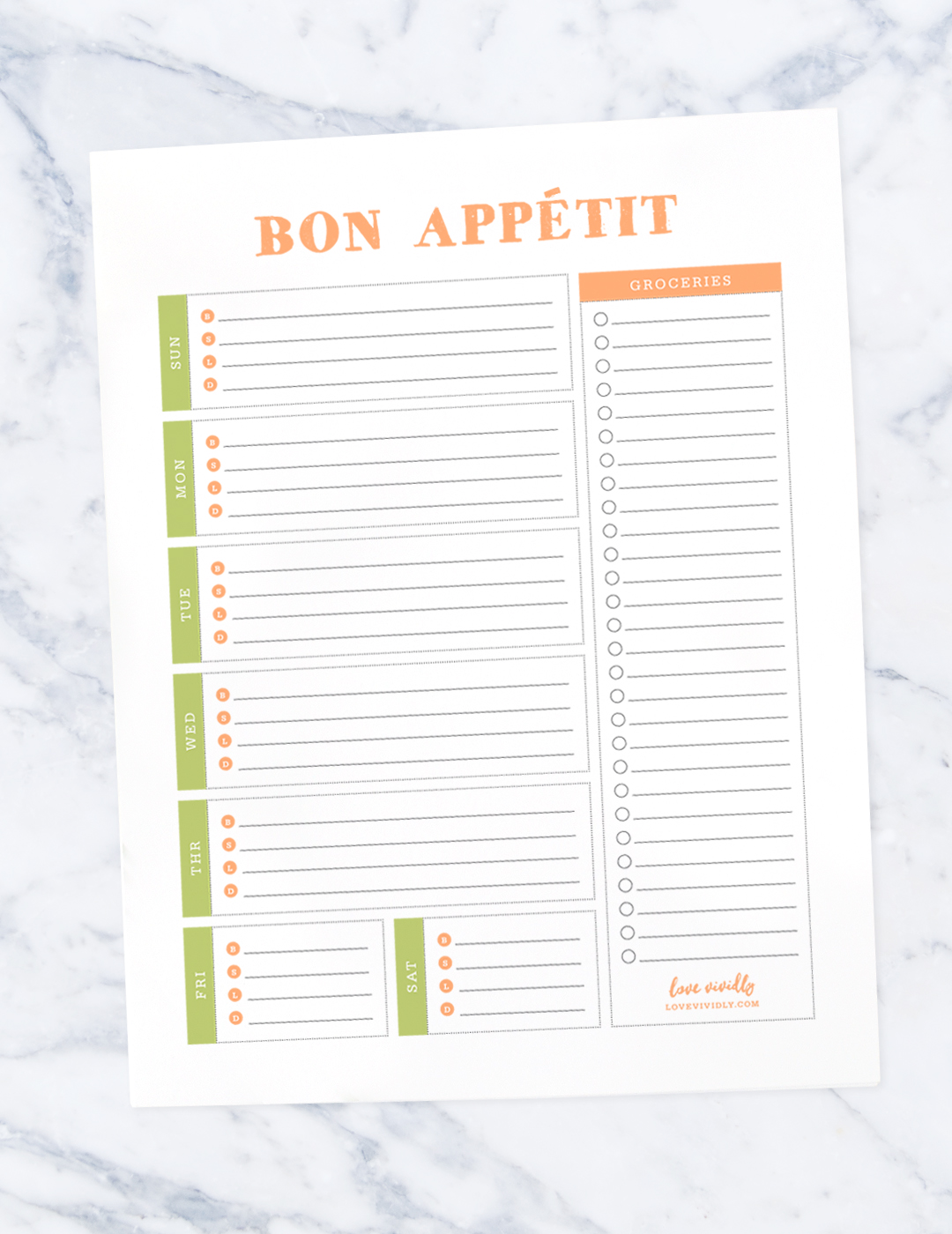 Coming up with a meal plan for the week is probably the one thing that keeps my husband and I on a well-balanced diet and stops us from going out to eat as often. We always discuss our meal plans for the week on Sunday so that we can grab all the groceries needed. One thing we haven't done however, was actually write it all down. I usually jot it down in the Notes app on my phone, but having an actual list of what our plans are for the week plus a grocery list is exactly what we needed to stay organized!
What I love about this weekly meal plan printable is that it has every single meal of the day (snacks included!) that you'll be eating. This way, you can stick to a plan and maintain a well-balanced (hopefully healthy) diet.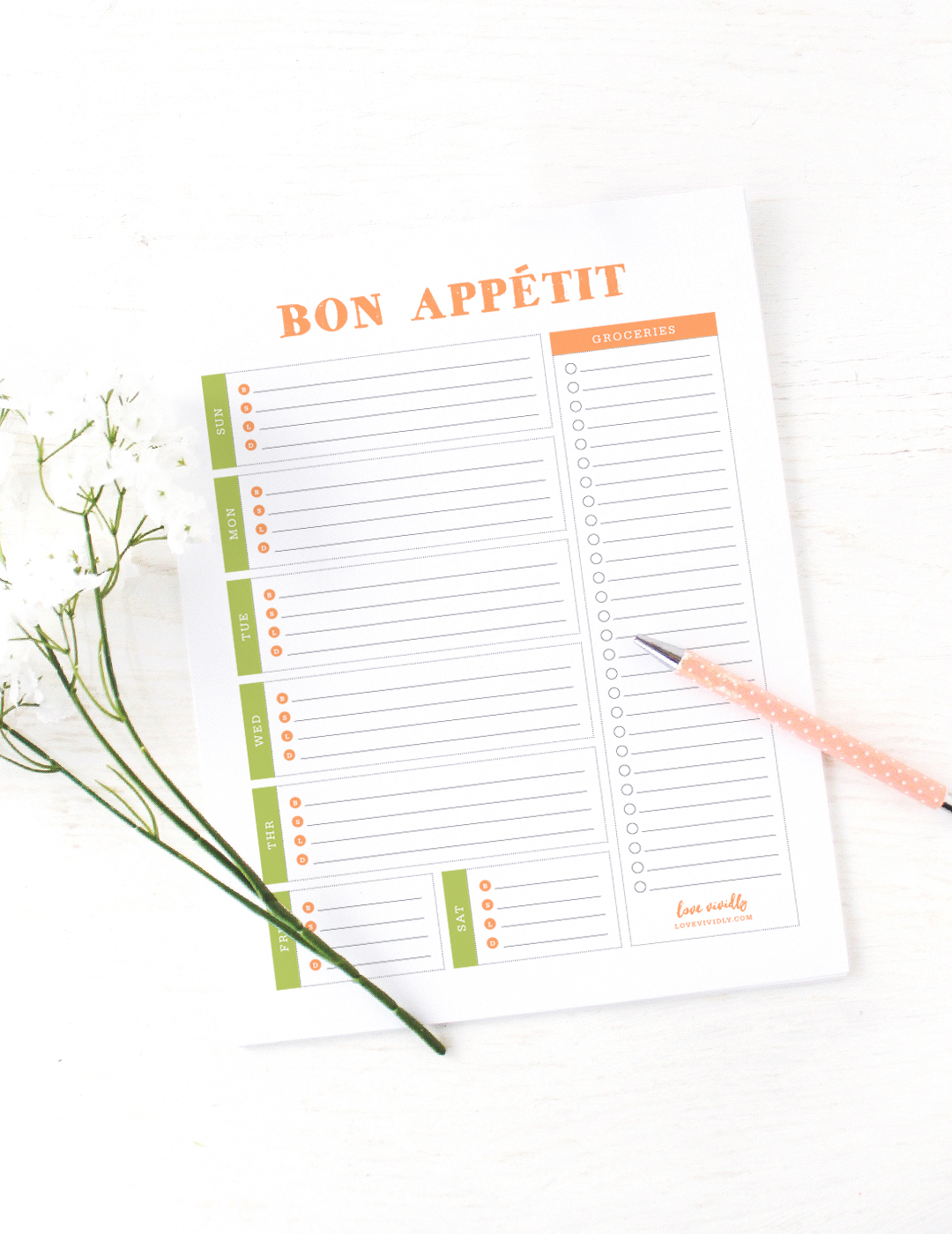 One thing to note on the printable is that I made Friday and Saturday a tad smaller than the other days. I usually find that B and I go out to eat at least once out of these days (it's our cheat day(s)!). I'm assuming you may or may not do the same, but thought the design held up well and made sense this way.
:: DOWNLOAD WEEKLY MEAL PLAN PRINTABLE HERE ::
Do you also have meal plans in your household? I'm trying to stay organized this year, and this sure is one way to keep it all together in the grocery department!