Watch Me Dip: Oreo Dipped Cookie Pops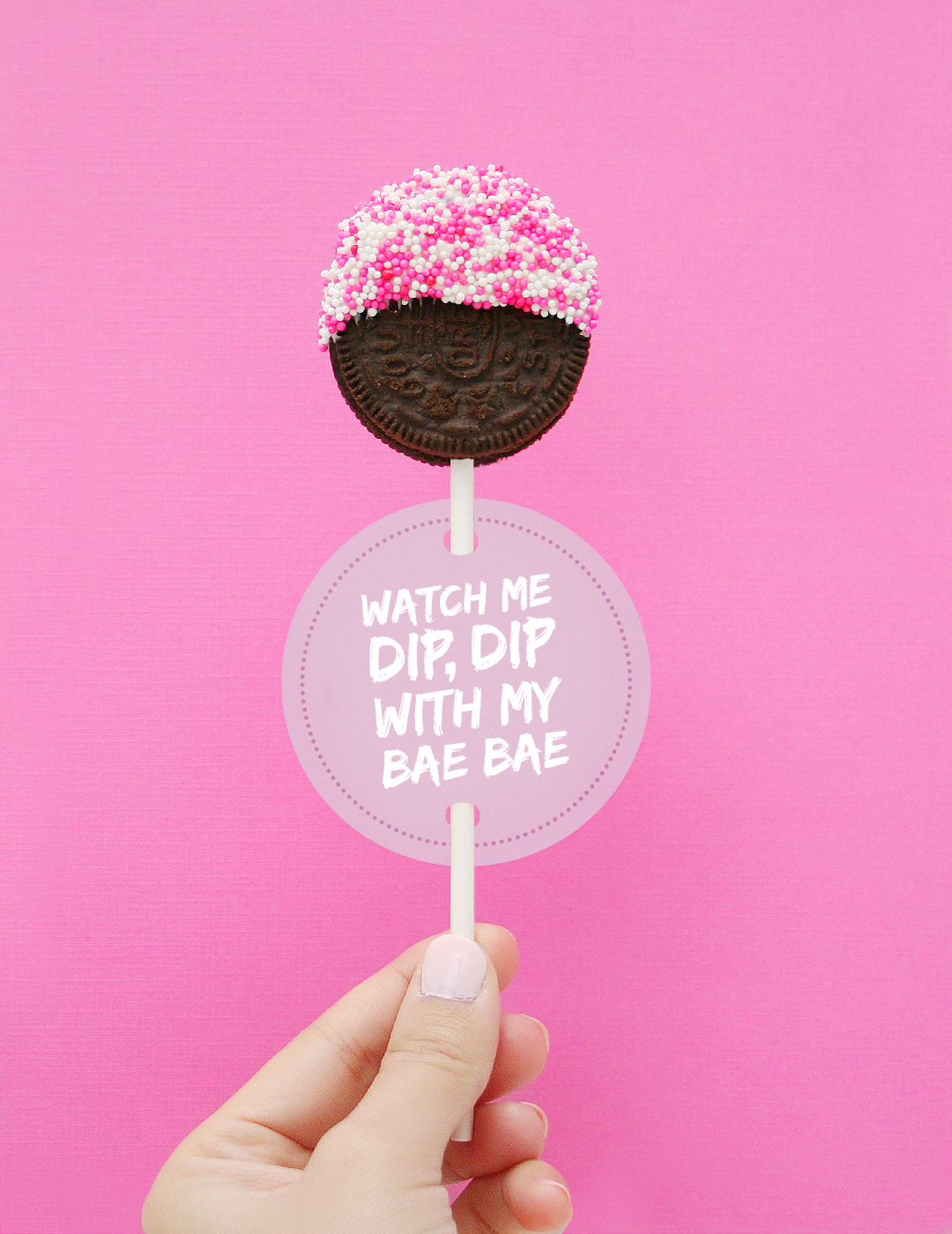 I had a lot of fun with this recipe guys! We already have to think about Valentine's Day and I wanted to make something that is fun and actually pretty simple to DIY. I wanted to make this DIY Valentine a little punny, and if any of you know my husband and his not-so-funny hilarious jokes, this one was perfect to bring him into. We started brainstorming and came up with the perfect quote! I'm sure we've all heard of the "nae nae" song, and the "sip, sip" (wine) version, but the "dip, dip with my bae bae" was not one I've personally ever heard so I went with it! Turns out, it couldn't have been more perfect for these Oreo dipped cookie pops!
---
What you need:
• Lollipop sticks
• 12 oz. of white chocolate baking morsels
• 1 pack of Double Stuf Oreo's
• Sprinkles
• Download: "Watch me dip" cookie pop tag printable
---
Here's how to make your Oreo cookie pops:
Step 1: Stick your popsicle stick through the middle of the double stuffing in the Oreo. Be sure to give enough support on both sides of the cookie and go slowly. I had a couple Oreos break on me, but found out soon that sticking the lollipop stick in slowly was the key!
Step 2: Following the instructions on the bag, pour the white chocolate morsels into a bowl and melt in the microwave.
Step 3: Once melted, dip the Oreo's halfway into the melted chocolate. Immediately after dipping them into the chocolate, dip the Oreo into your sprinkles of choice. Place onto a plate to dry (FYI: the icing actually dries pretty fast so be sure to ice and sprinkle quickly after melting the baking morsels.)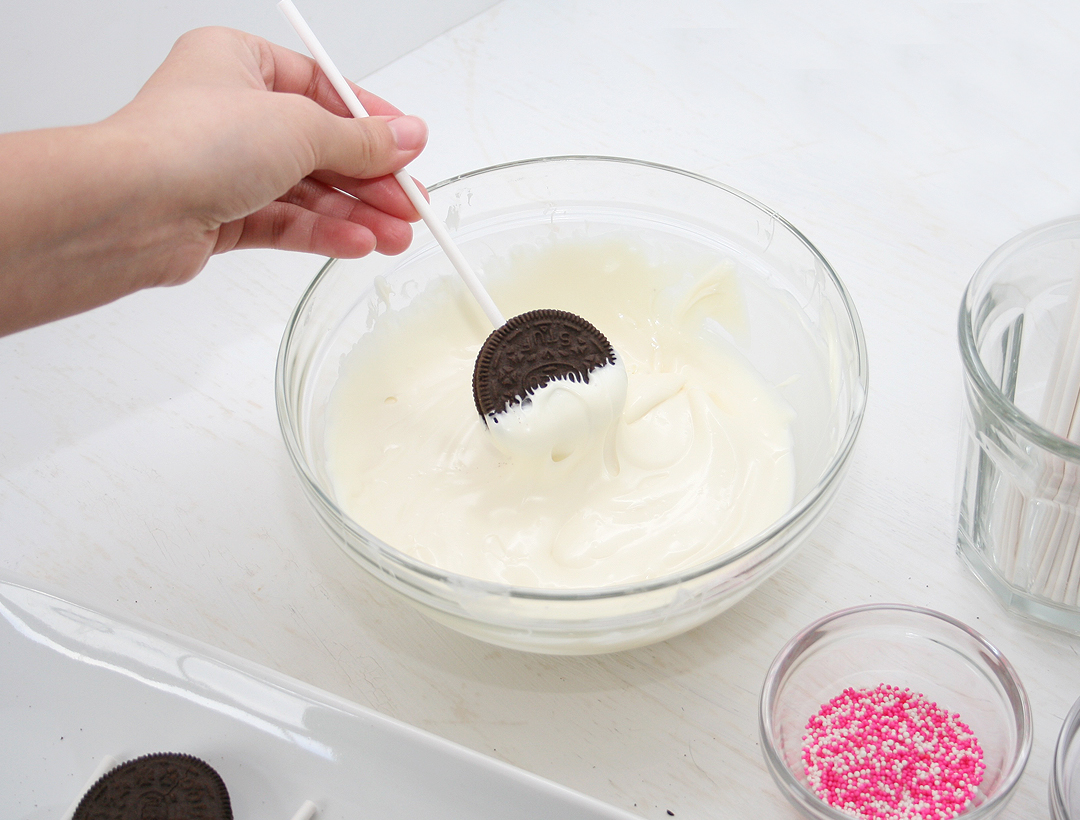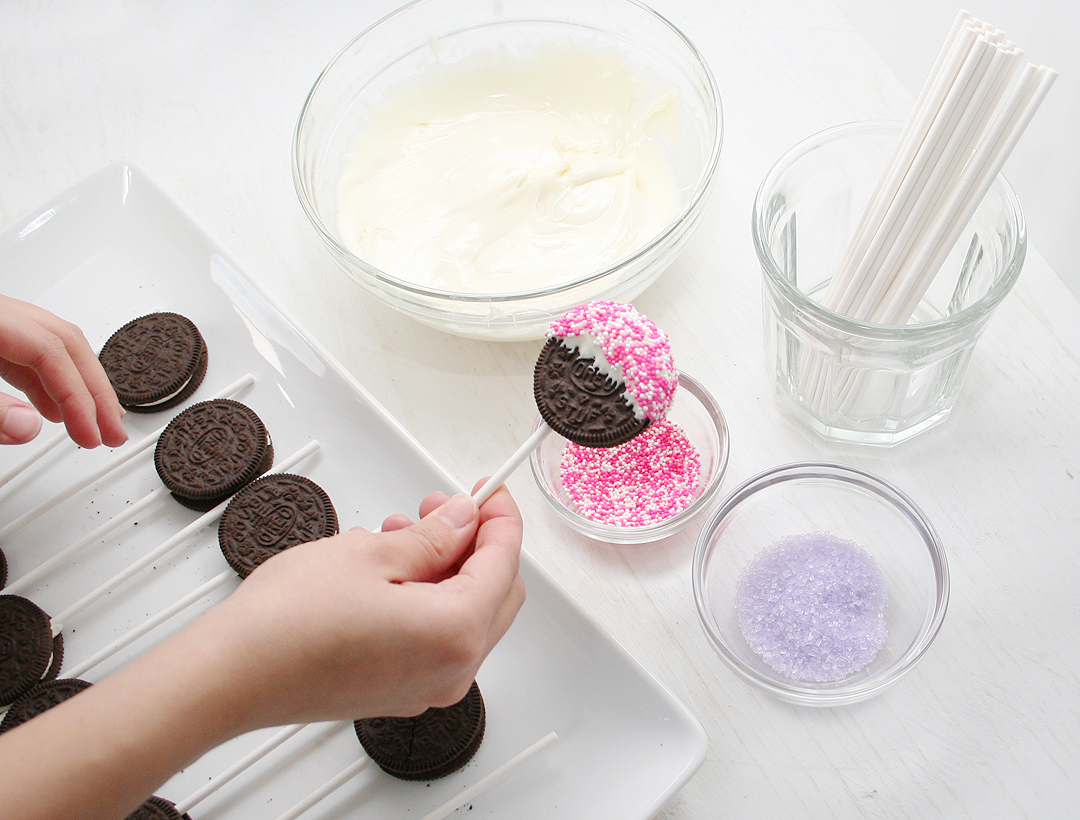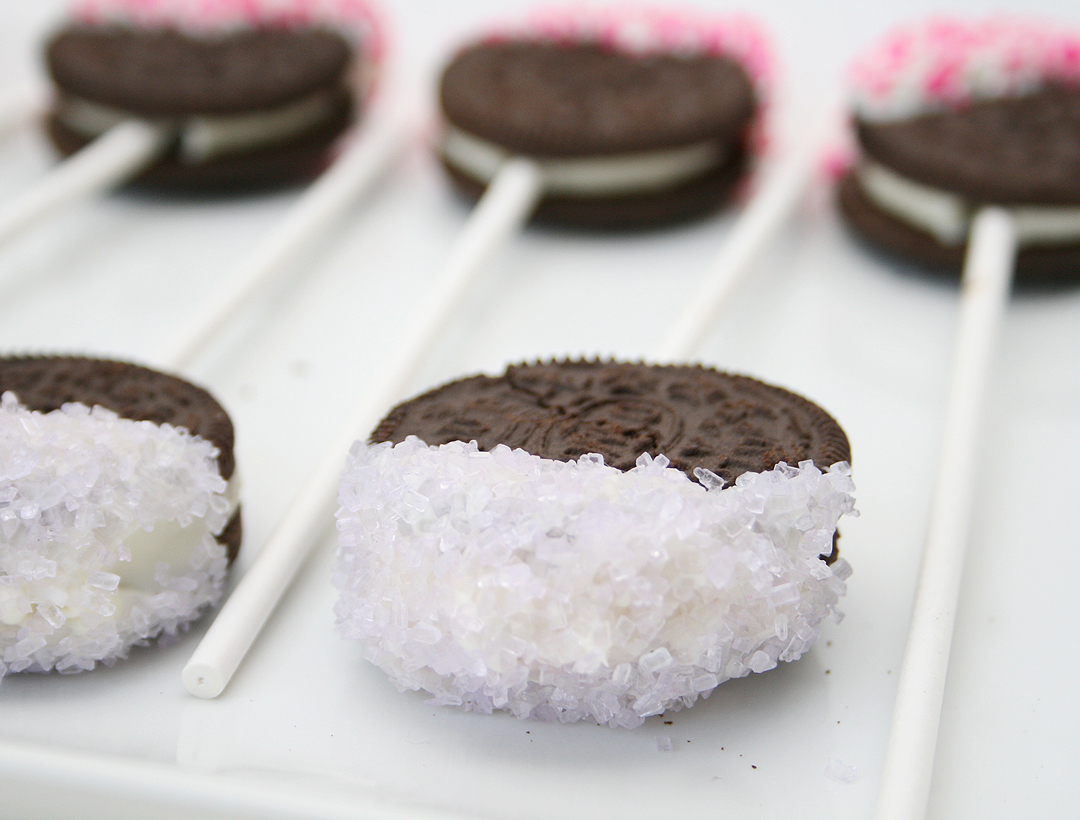 Step 4: Once all of your Oreo cookie pops are dipped and sprinkled, cut out the cookie pop tag printable. Using a hole-puncher, punch a hole at the top and bottom of the tag.
Step 5: When your Oreo dipped cookie pops are dry, you can now put the tag on the stick.
Step 6: You can now share your Oreo dipped cookie pops with your Valentine!
Hands down, my favorite Valentine's craft to date!! Have you guys put any thought into Valentines? I'm still brainstorming over here on what to get B.