Our Trip to Austin, Texas
Visiting Austin, Texas was definitely something B and I wanted to cross off of our bucket list. We both agreed that we'd take a mini vacation once B's work was slower, and Austin, Texas was that place!
I was so excited to explore the city and see what the hype was all about—and it definitely didn't let us down. Now, visiting Texas in the middle of summer was probably not the best decision we could have made because it's absurdly HOT, but we managed to still enjoy every little bit of it! So don't let it stop ya!
The day we arrived in the city we were pretty exhausted from the traveling, so we kept it low key and grabbed a bite to eat downtown at Corner. I obviously got the pulled pork tacos, which were delish, and B got his famous fried chicken sandwich that he usually gets. We then walked and drove around seeing what downtown had to offer.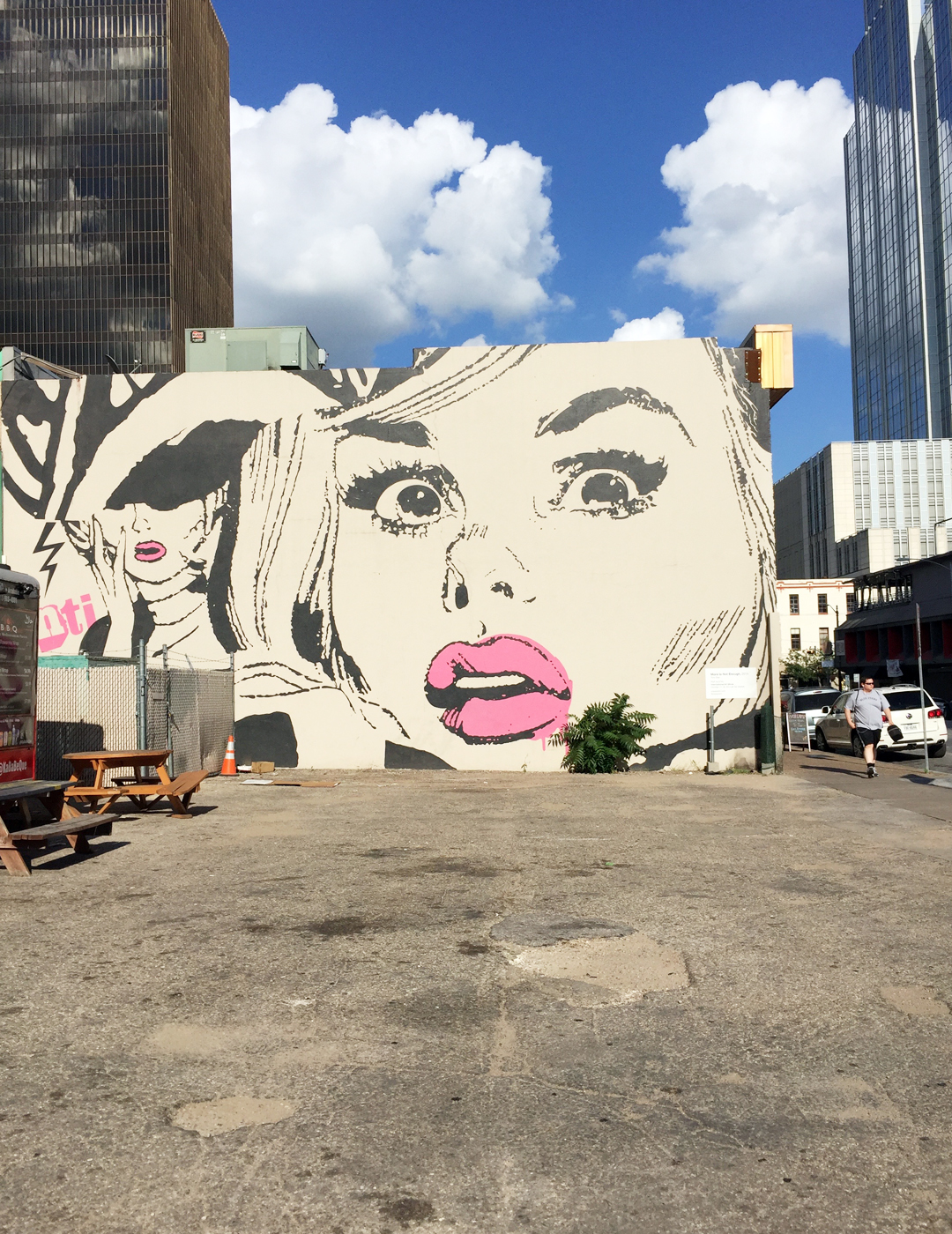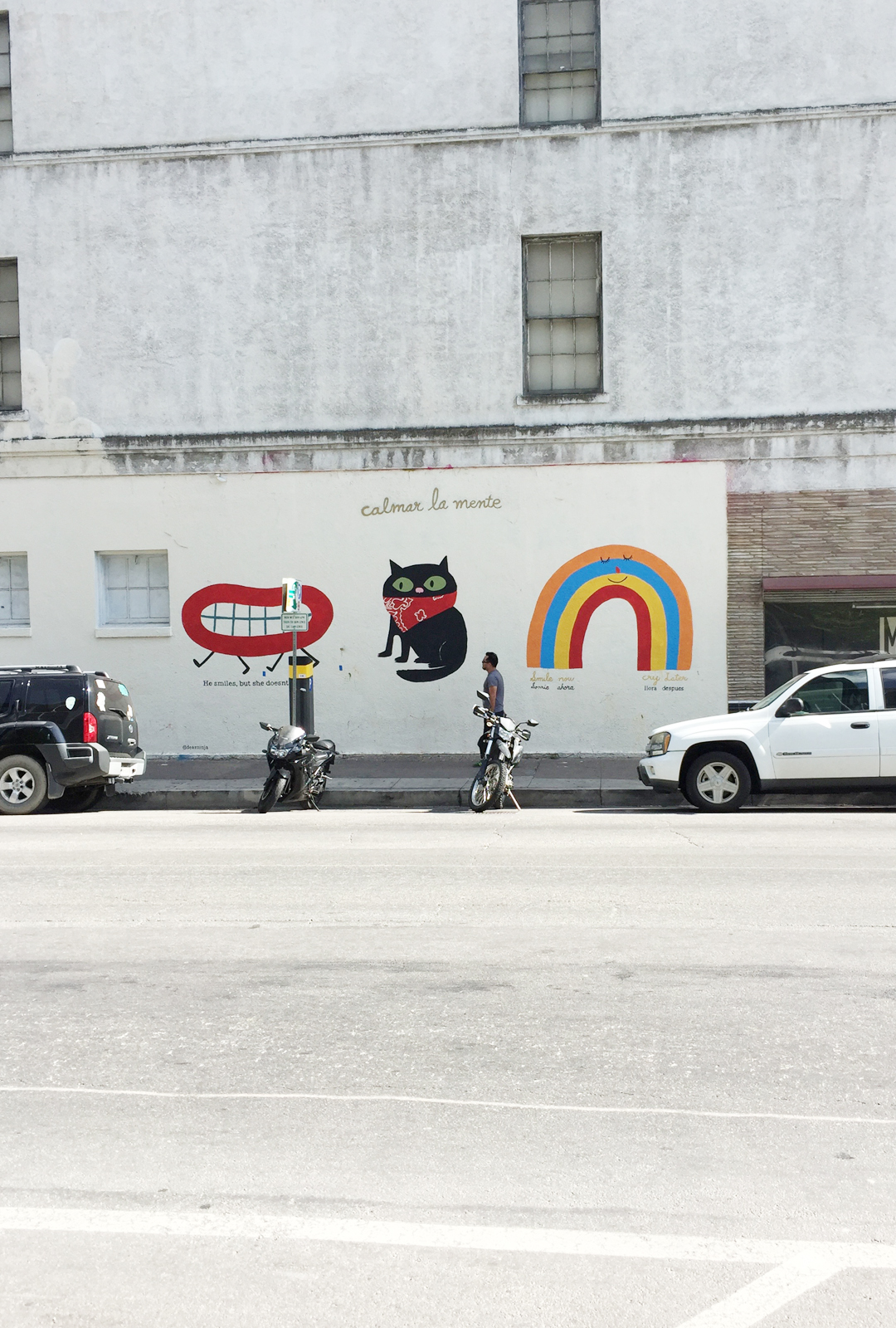 B really wanted to see the Circuit of the America's racetrack (where Formula 1 races) so we headed out that way before sunset. We took a couple photos and checked it off the list!
After a little bit of exploring, we headed back to our cute little studio we rented for the week in Austin. I highly recommend this place. The hosts were so nice and the price was excellent!
Day two was super fun too! We woke up and went for a lovely run at Zilker Park. The dirt trail around the park was awesome! What I loved about it was that you were running along Barton Creek about the entire time, and you could easily take a dip in the water after your run!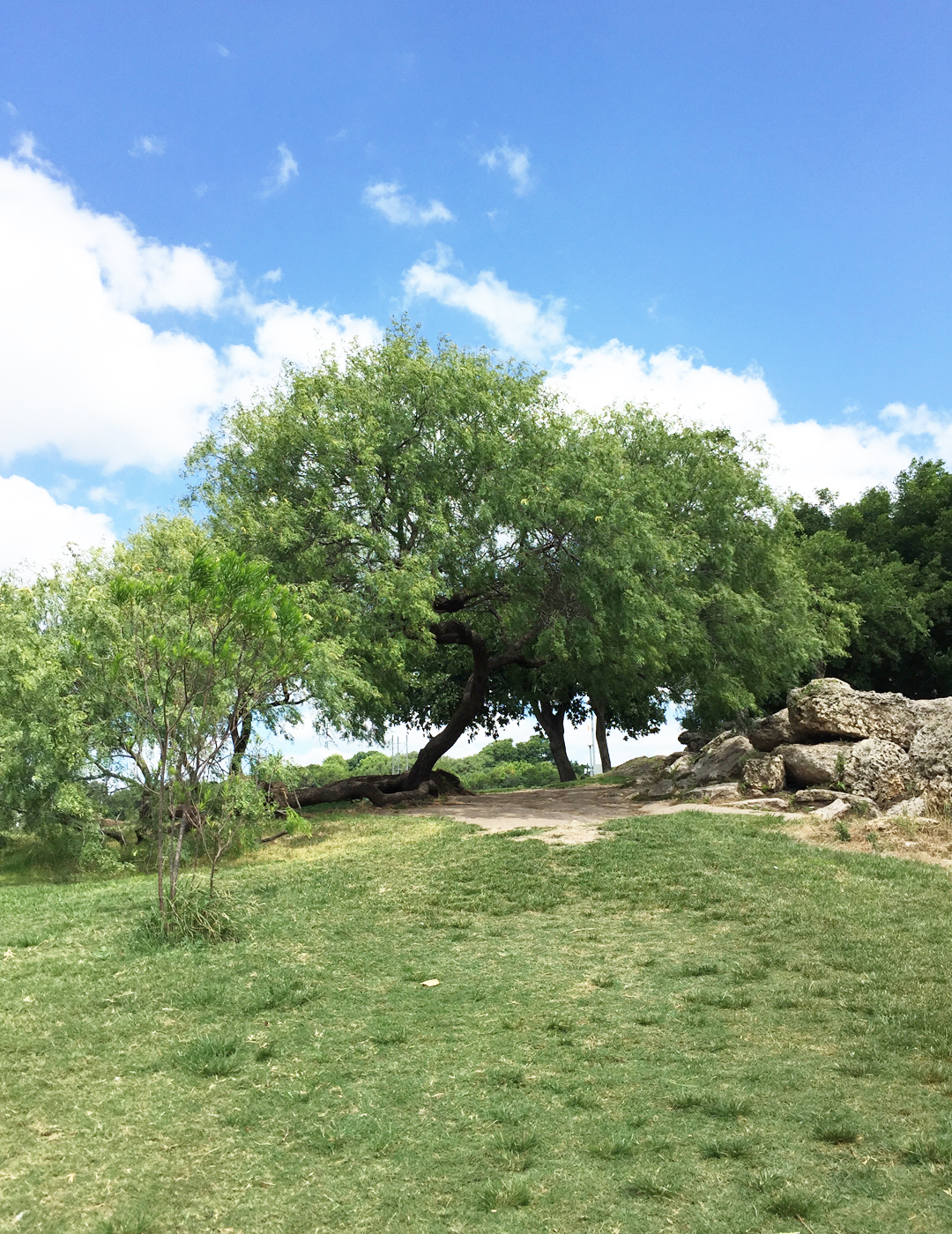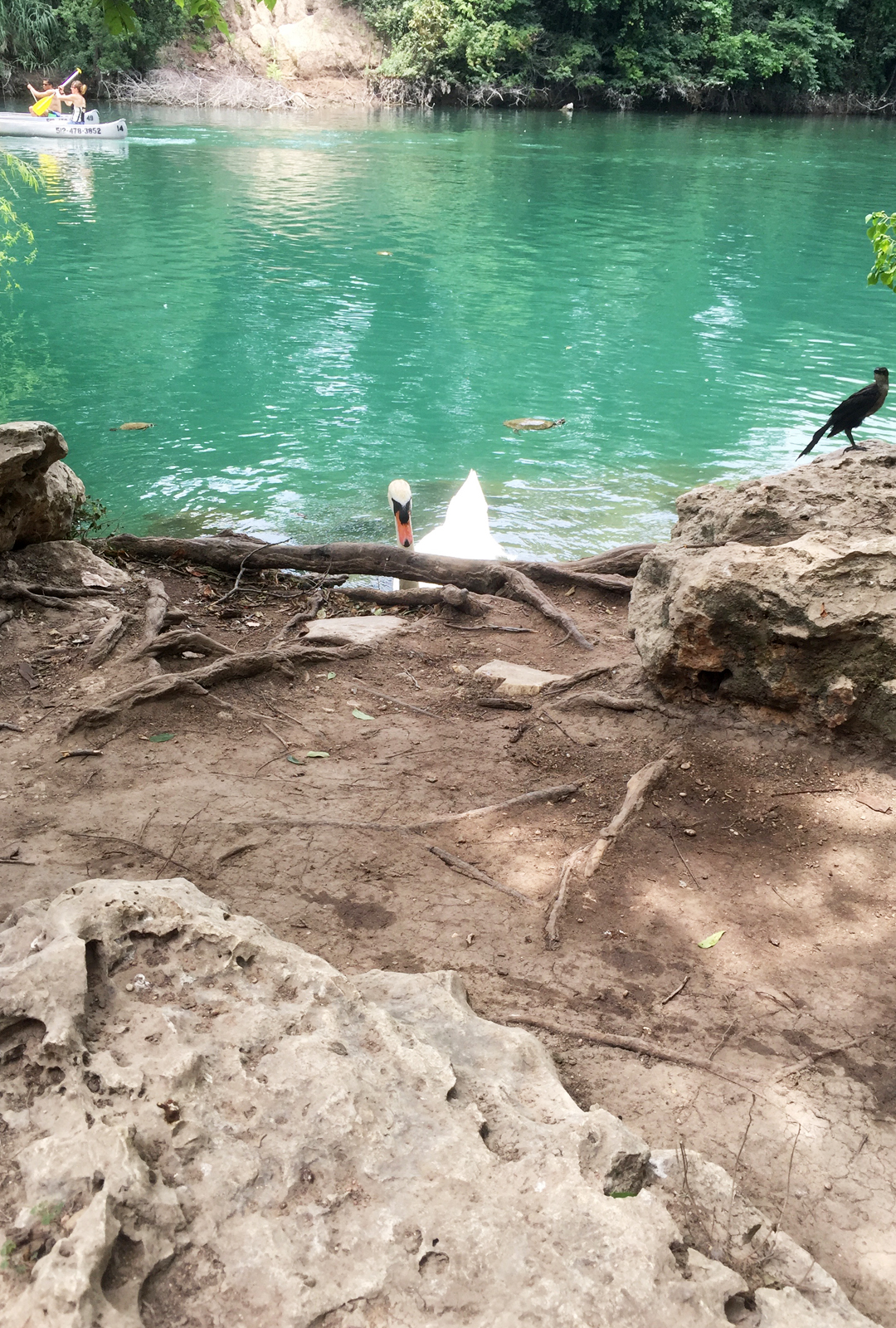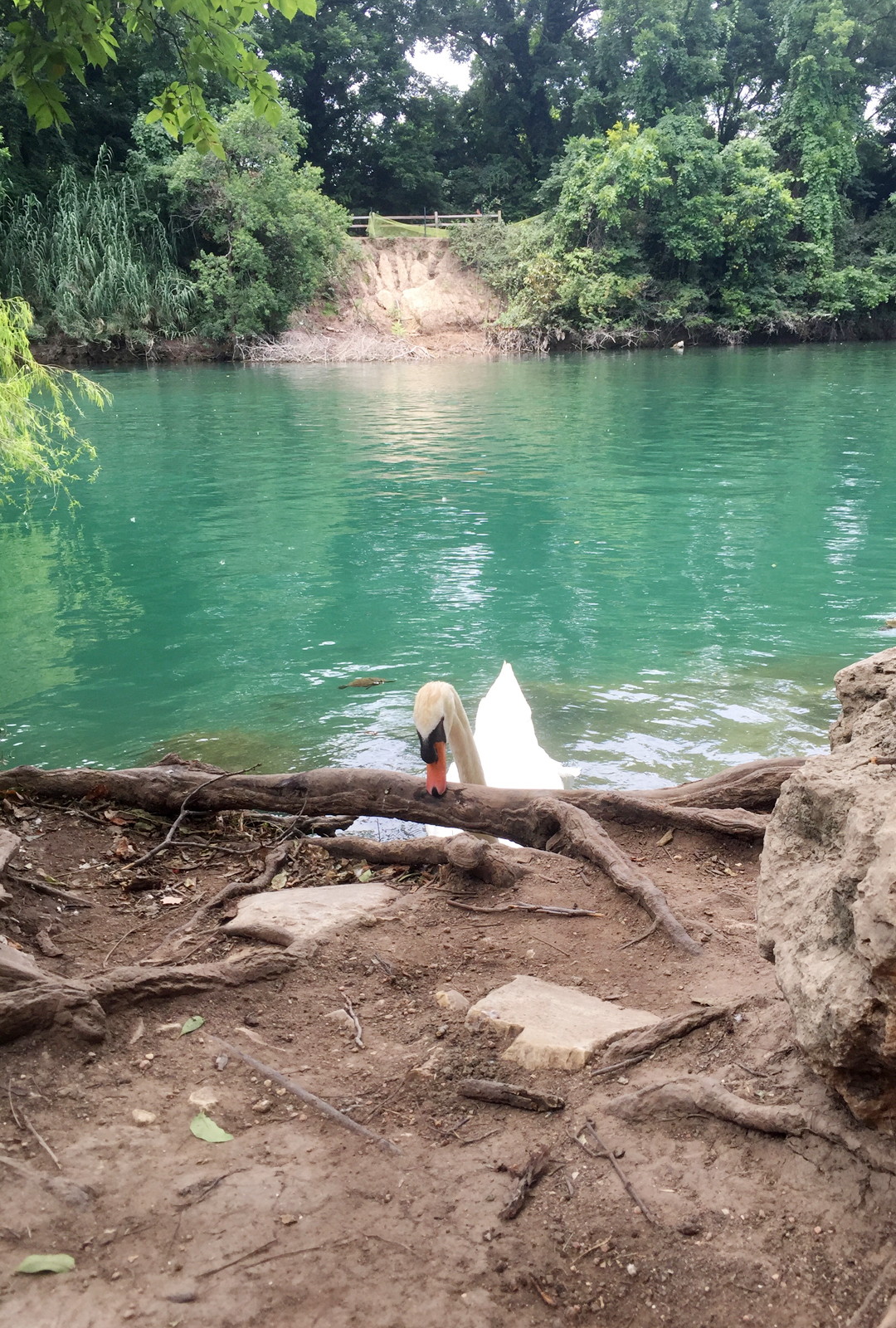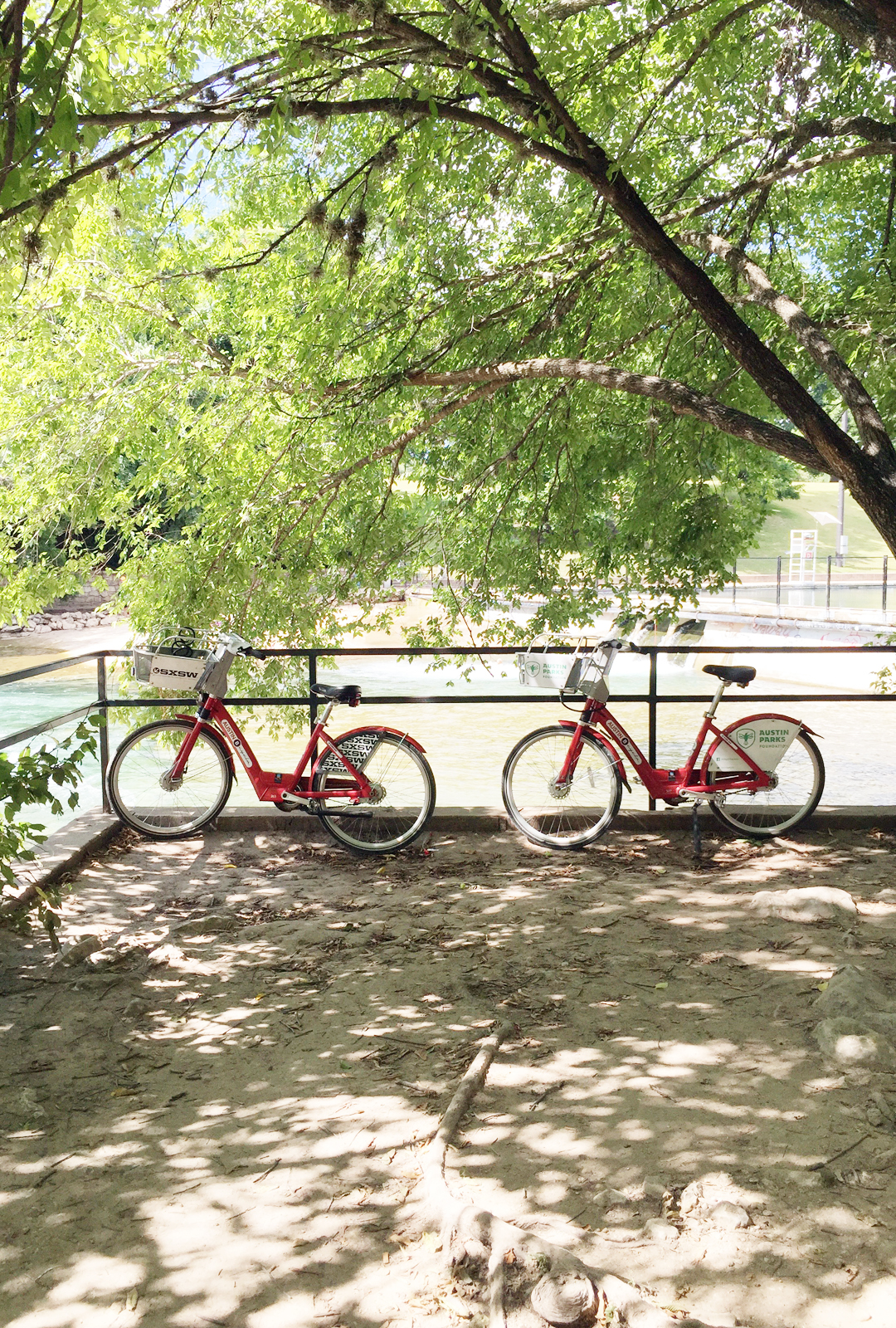 After our wonderful run was done, we drove out to Waco, Texas to check out the Magnolia Market (a must see for all my fellow loving Fixer Upper fans!). That place was super packed on a Thursday afternoon, but it was so amazing just experiencing there market and space, and seeing the grain silos that you see on the TV show! I wanted to take everything home, but since we had limited luggage space that was not an option (womp, womp!).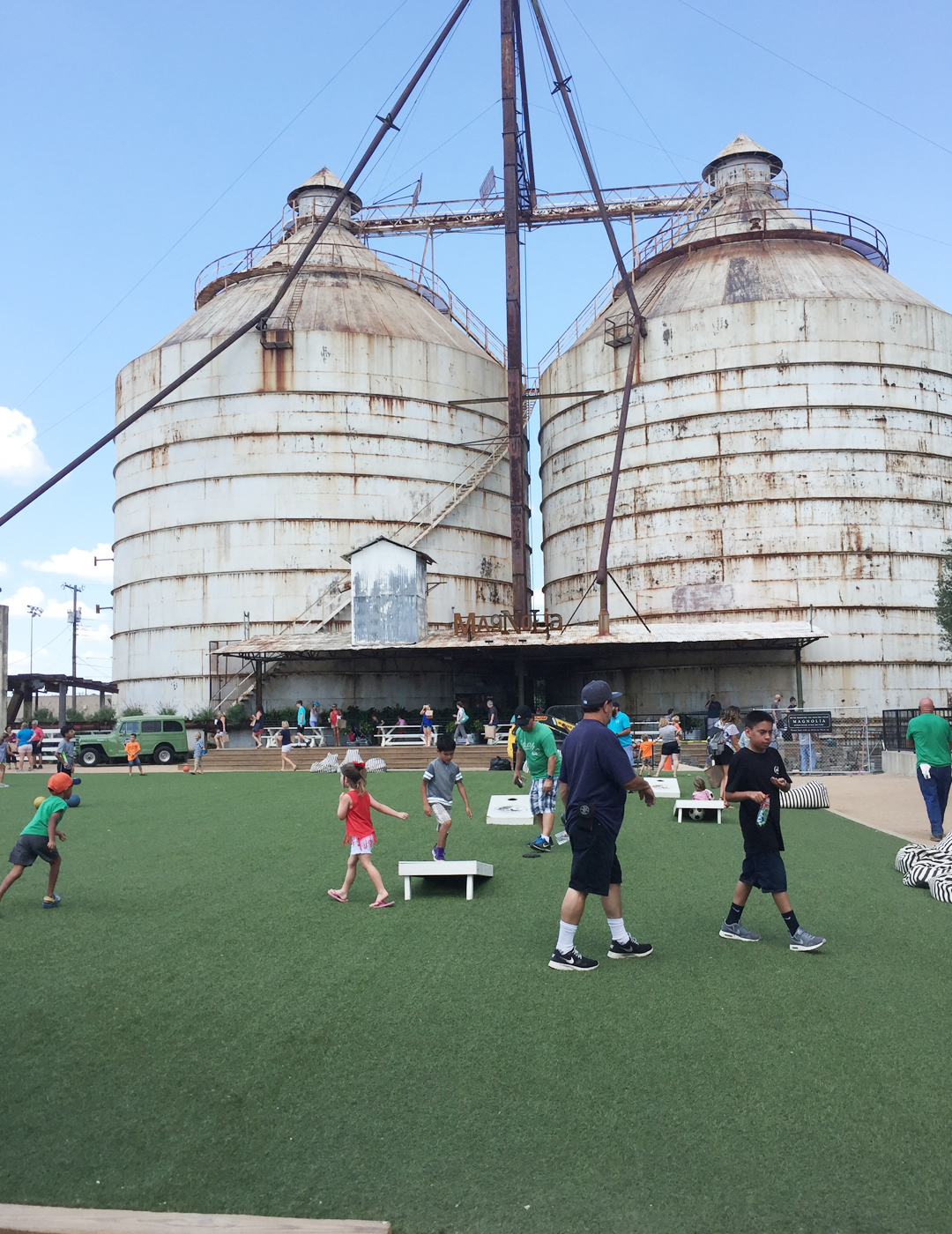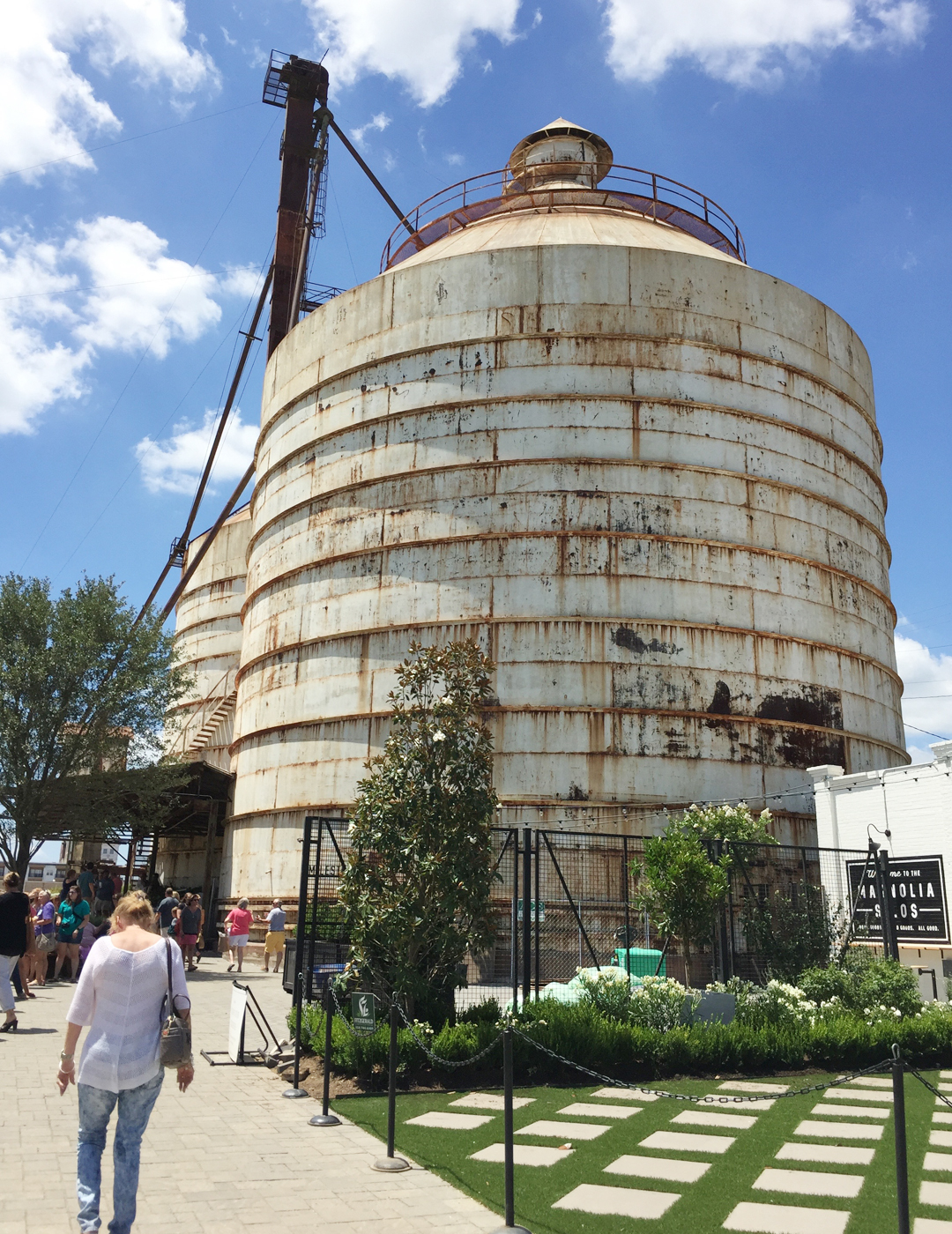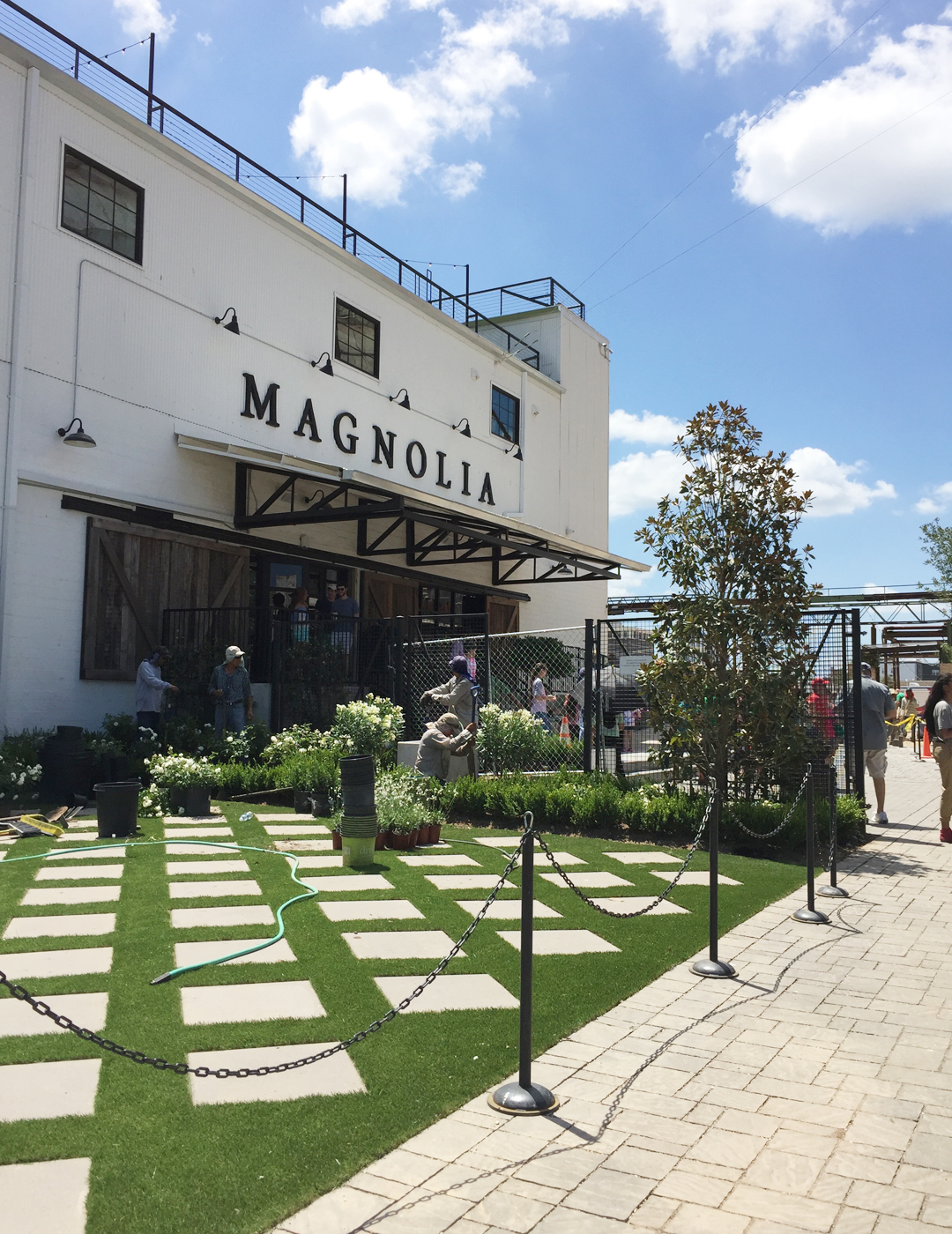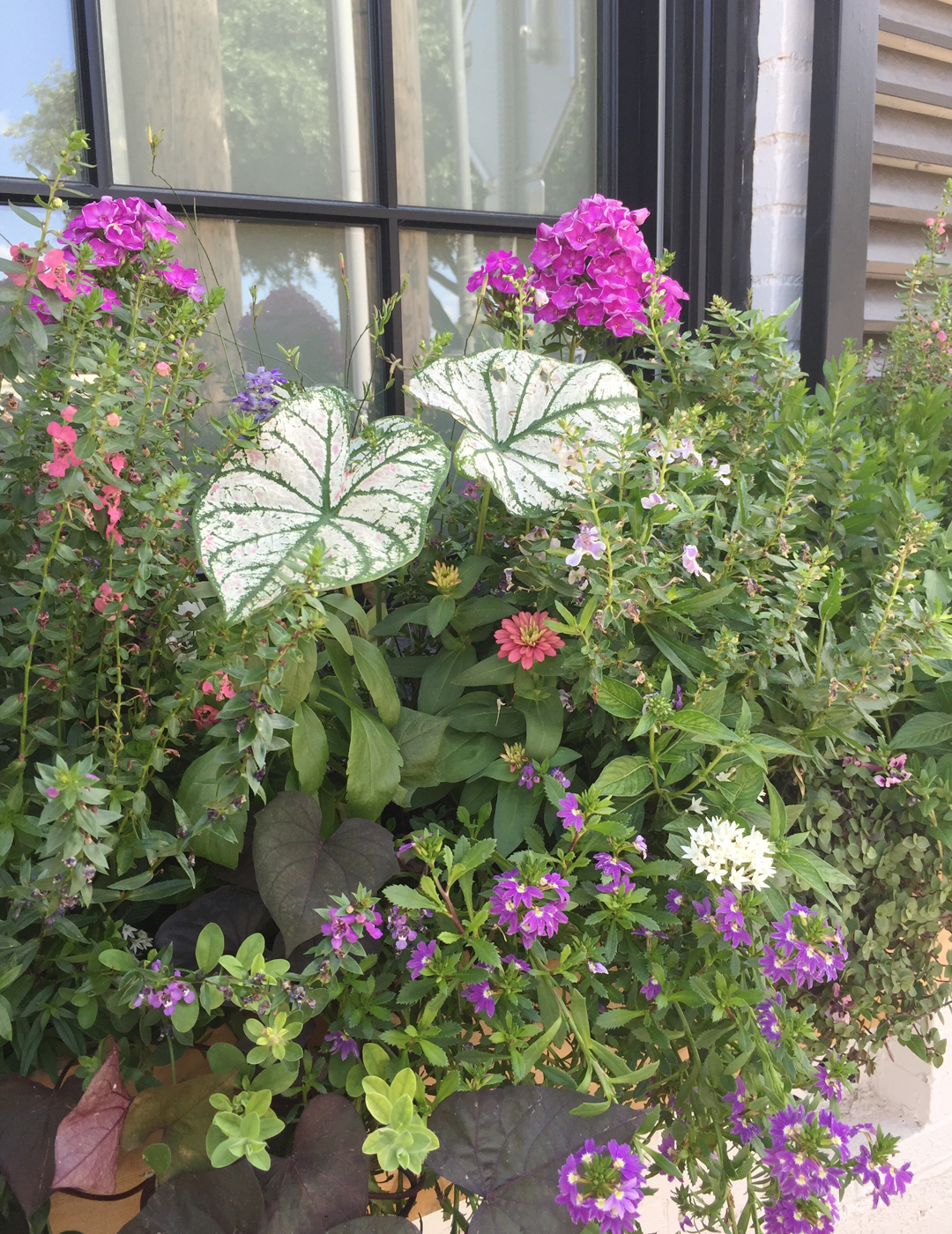 Before we headed back to Austin, B wanted to check out a whiskey distillery in town—Balcones Distillery. They were still in the process of opening up their new space, but we were still able to go inside and grab ourselves a bottle and some souvenirs.
We then trekked ourselves back to Austin and grabbed a bite to eat at Chilantro…home of the original kimchi fries! I'm not the biggest kimchi fan, but I gave it a shot and they were delicious! Kimchi lover or not, I promise these won't disappoint!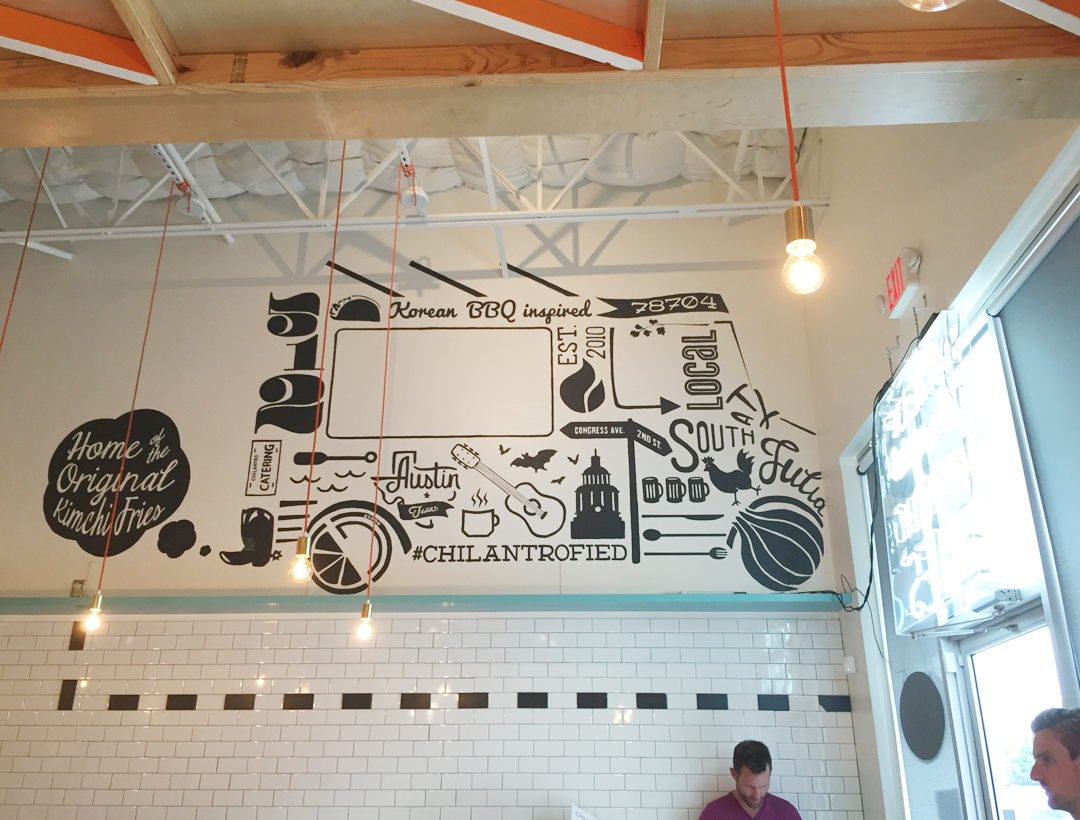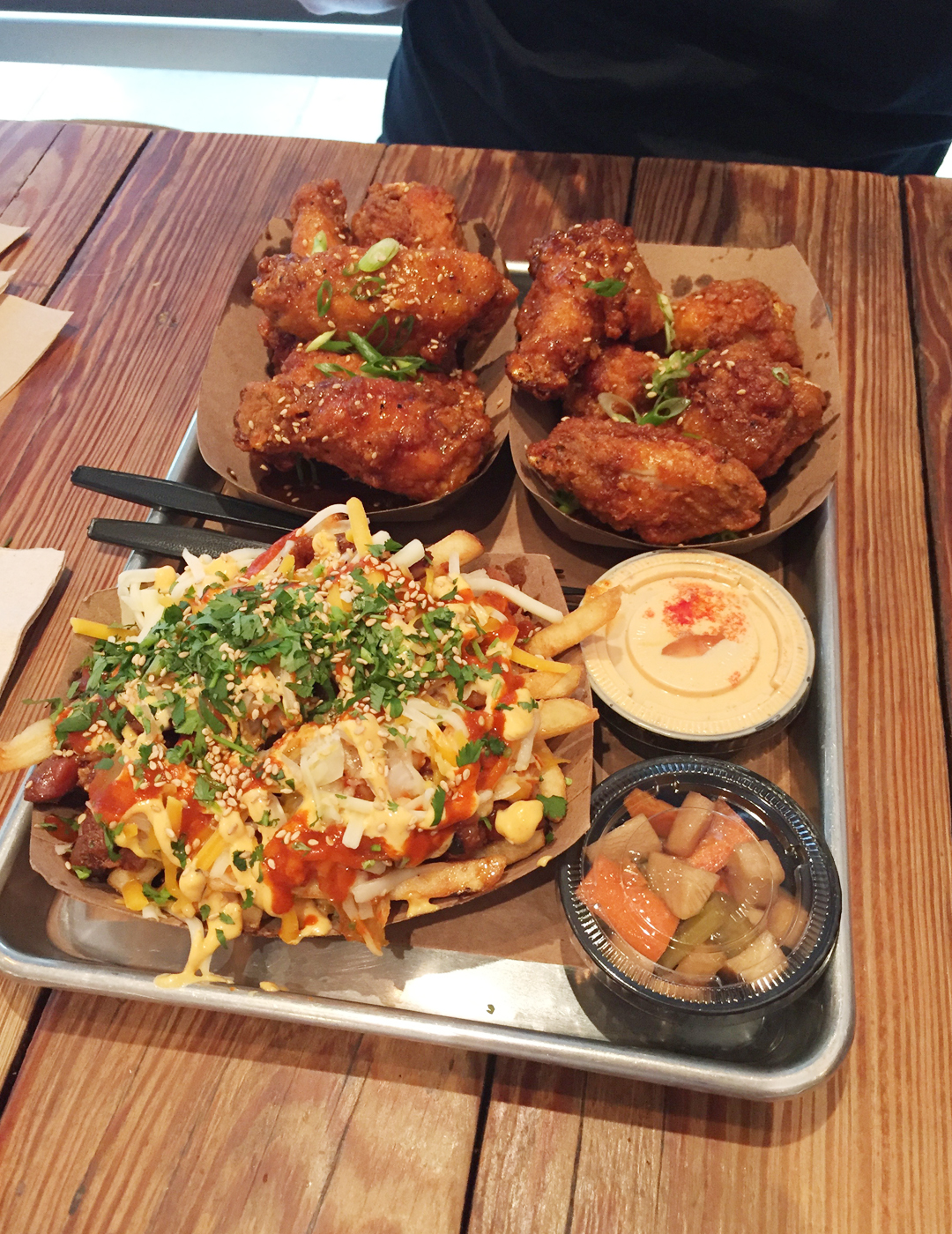 Day three was a full day of more fun! B's friend was in town visiting from Houston so we made plans to hang out with him for the day. Remember day one and Barton Creek? Well, we decided to go for a swim that day and it was so fun! What I love about Barton Creek is that they turned a section of it into a pool—Barton Springs Pool. I believe you had to pay $8 to swim in it (which wasn't bad at all), but we stayed on the creek side and still enjoyed our swim!
After an hour or two we were starving and grabbed a bite to eat at the famous La Barbecue! I got a pulled pork sandwich and it was sooooo good! B got the La Frito Loco which consisted of pulled pork, chopped beef, chipotle slaw, black bean salad, Fritos, cheese, and jalapenos! He went in for the kill and loved it!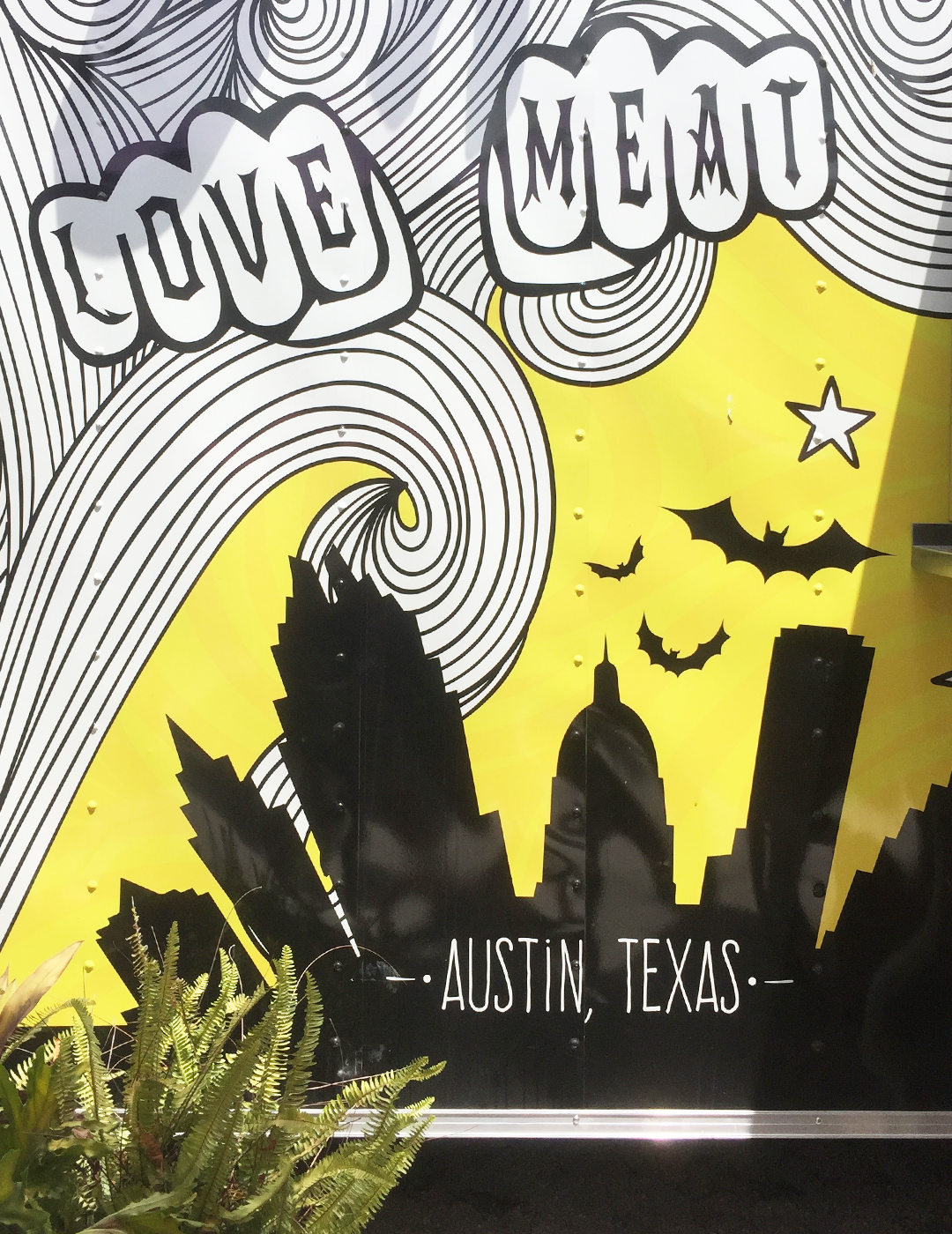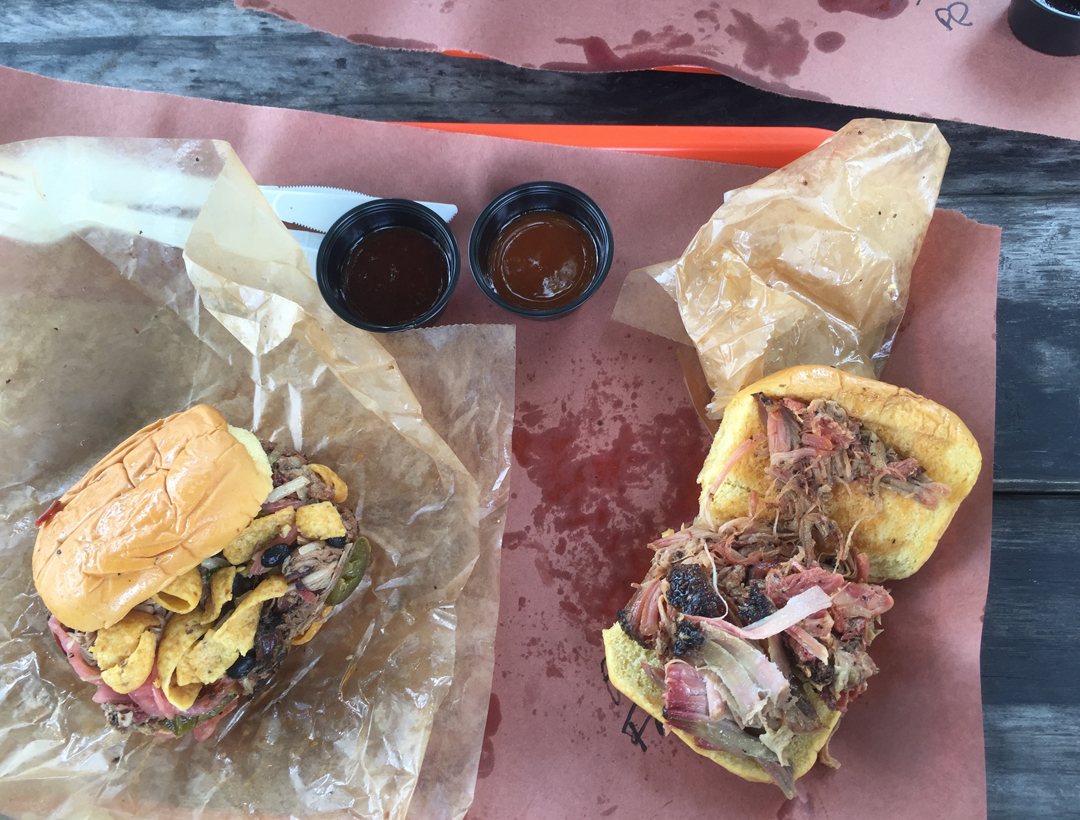 After we indulged ourselves with delicious BBQ, we then headed over to Lick for some ice cream. You need to go to this place! I got horchata flavored ice cream and it was ah-mazing!! One scoop of course—didn't want to upset my lactose intolerant stomach (so sad!!).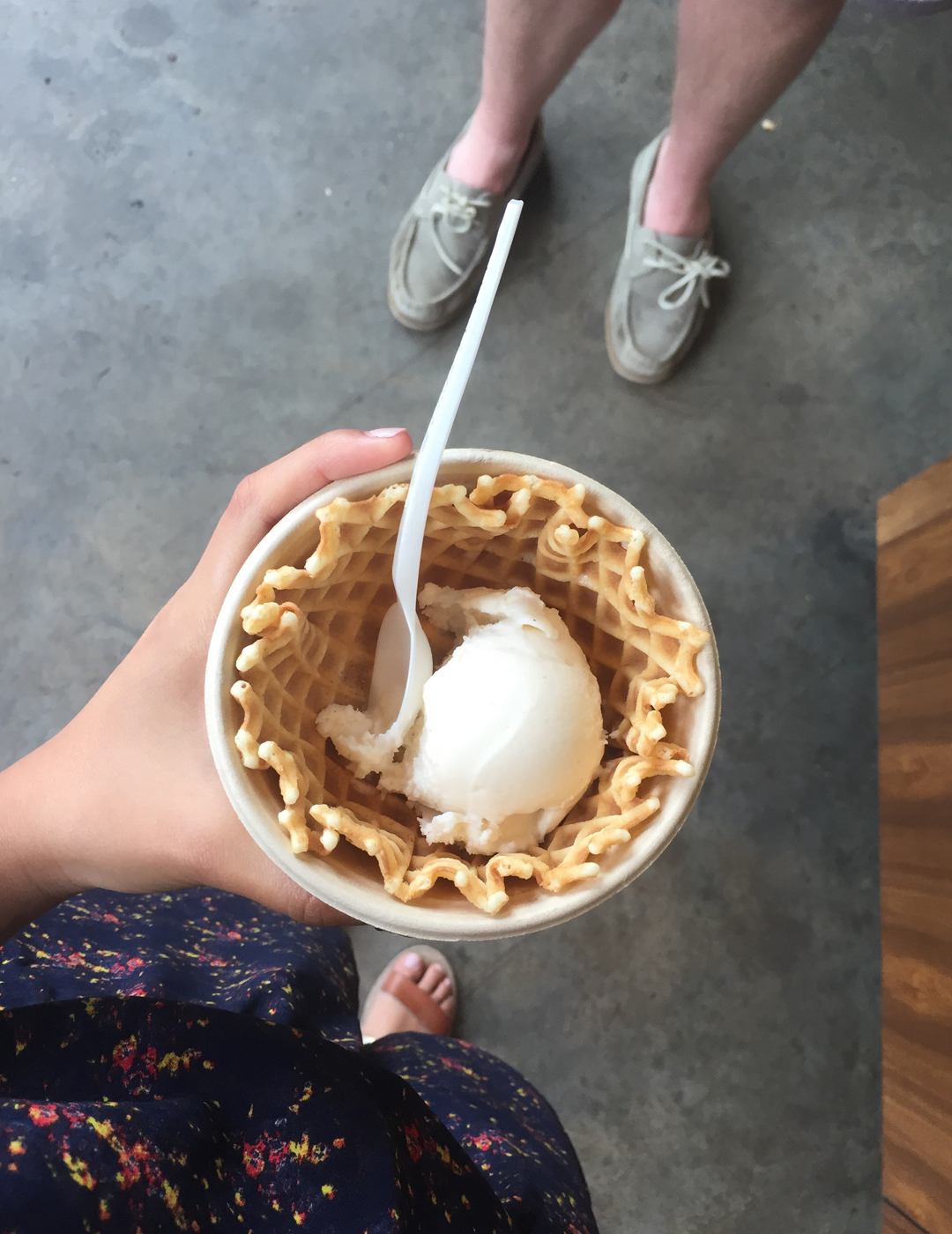 Next, we headed home to shower and get ready for our night out! B's friend has a friend who actually lives in Austin and was down to go out with us and show us his stomping ground! Before the night began, we all grabbed dinner at The Oasis at Lake Travis, about a 40 minute drive west of downtown. You must check this place out if you're ever in Austin! The view and sunset that night was absolutely gorgeous!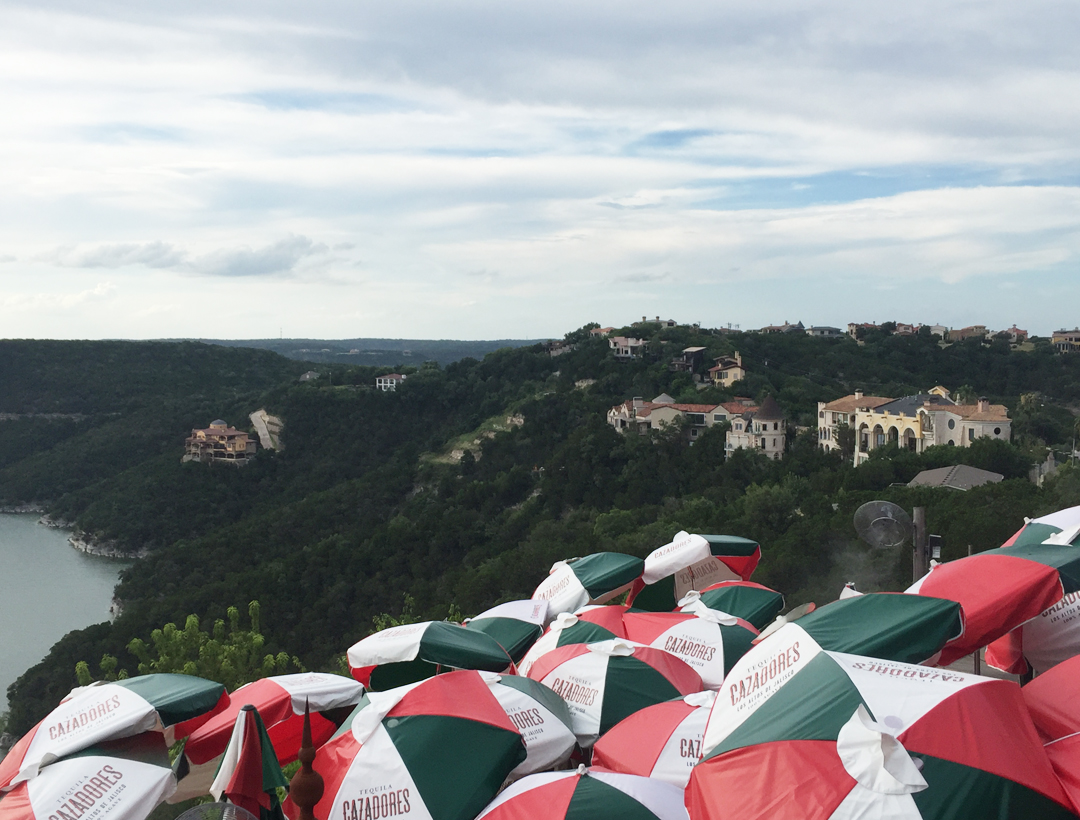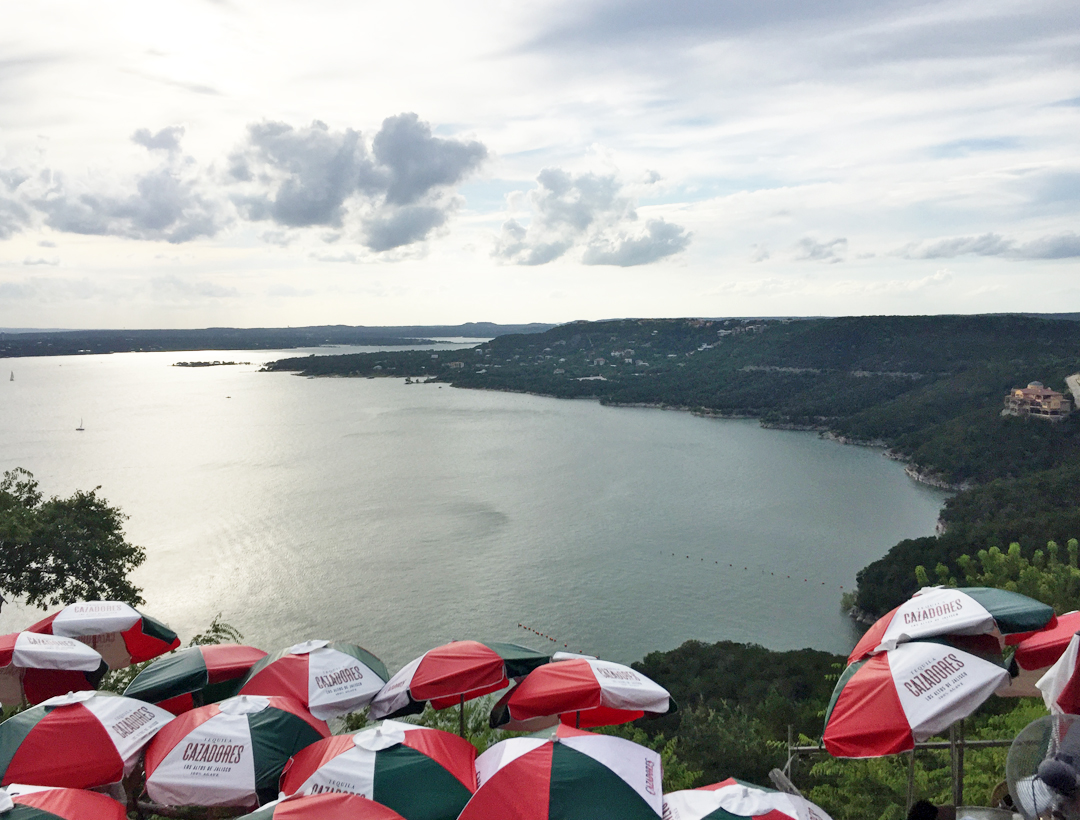 After dinner, we went out for drinks on Rainey Street and checked out some pretty cool bars! A must go to—Container Bar and Parlor Room. If you're really trying to party, we hear Sixth Street in downtown is another place to be, but we didn't get there this trip!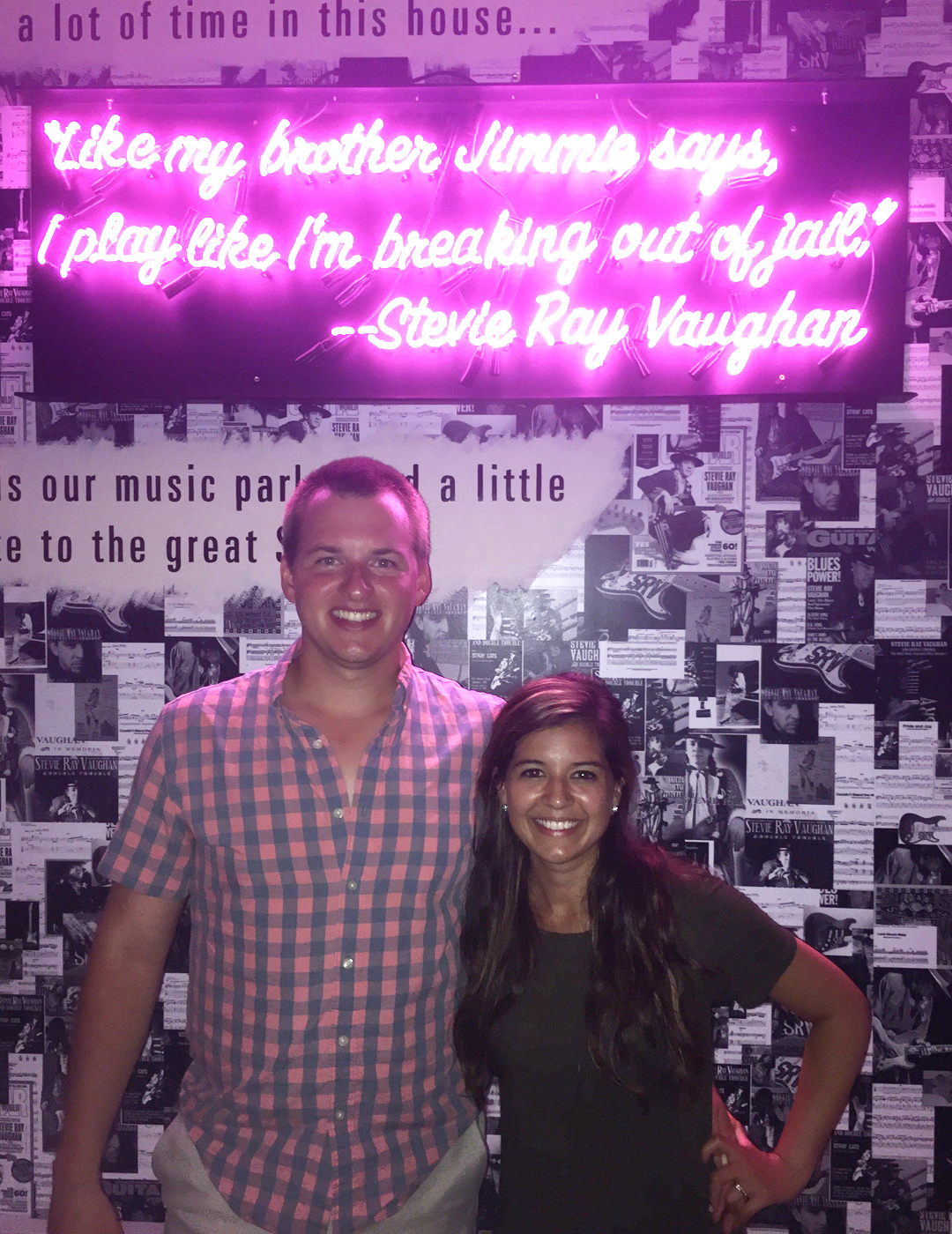 Day four was a bit more relaxing since we had to head home the next day. We grabbed breakfast at a food truck—Paperboy. I got myself a mighty tasty egg sandwich!
After breakfast we drove up to Mount Bonnell, which overlooks Austin. The view up there was gorgeous!
We then drove back down the mountain and went on our search for the famous wall murals! Found a couple and snapped a few shots!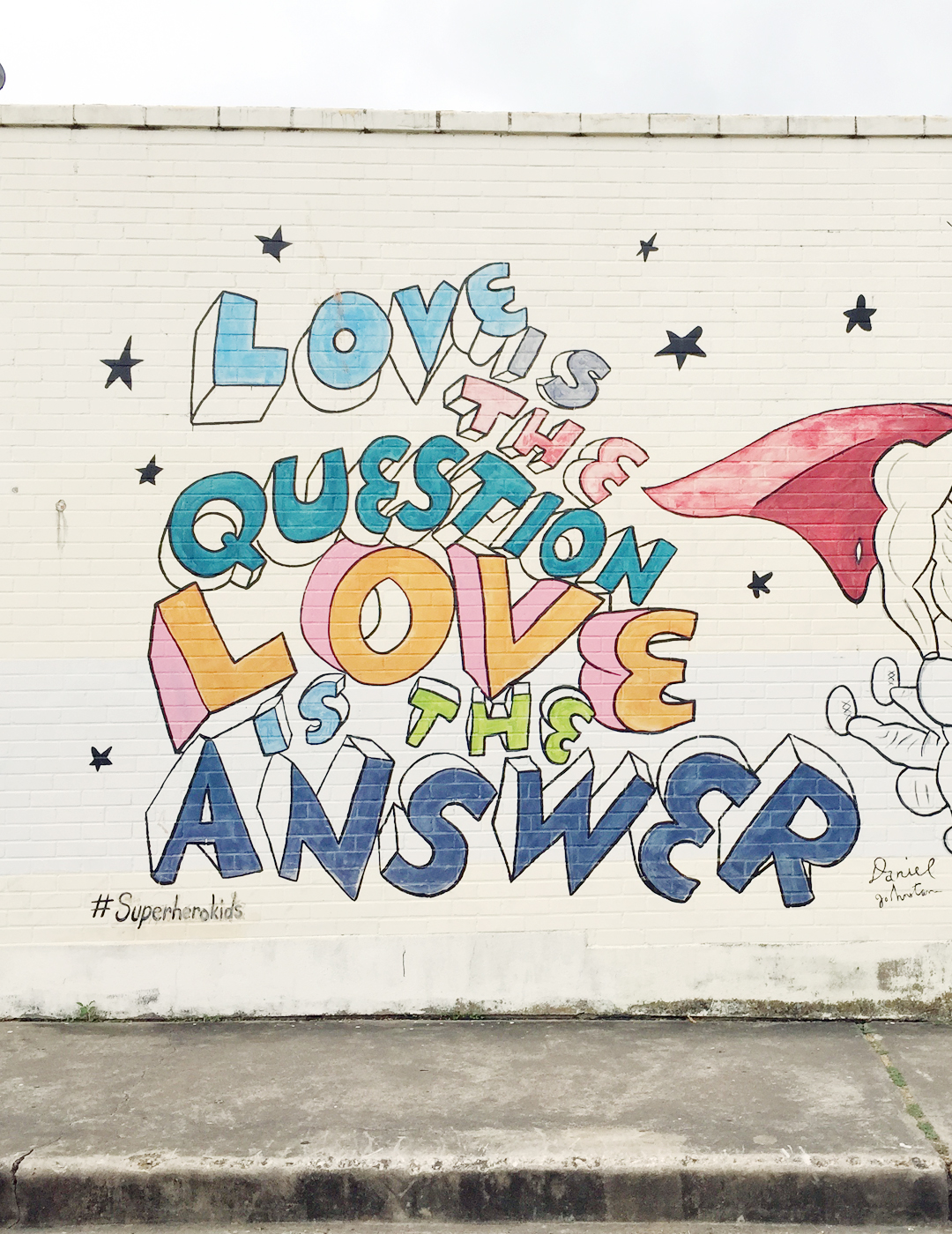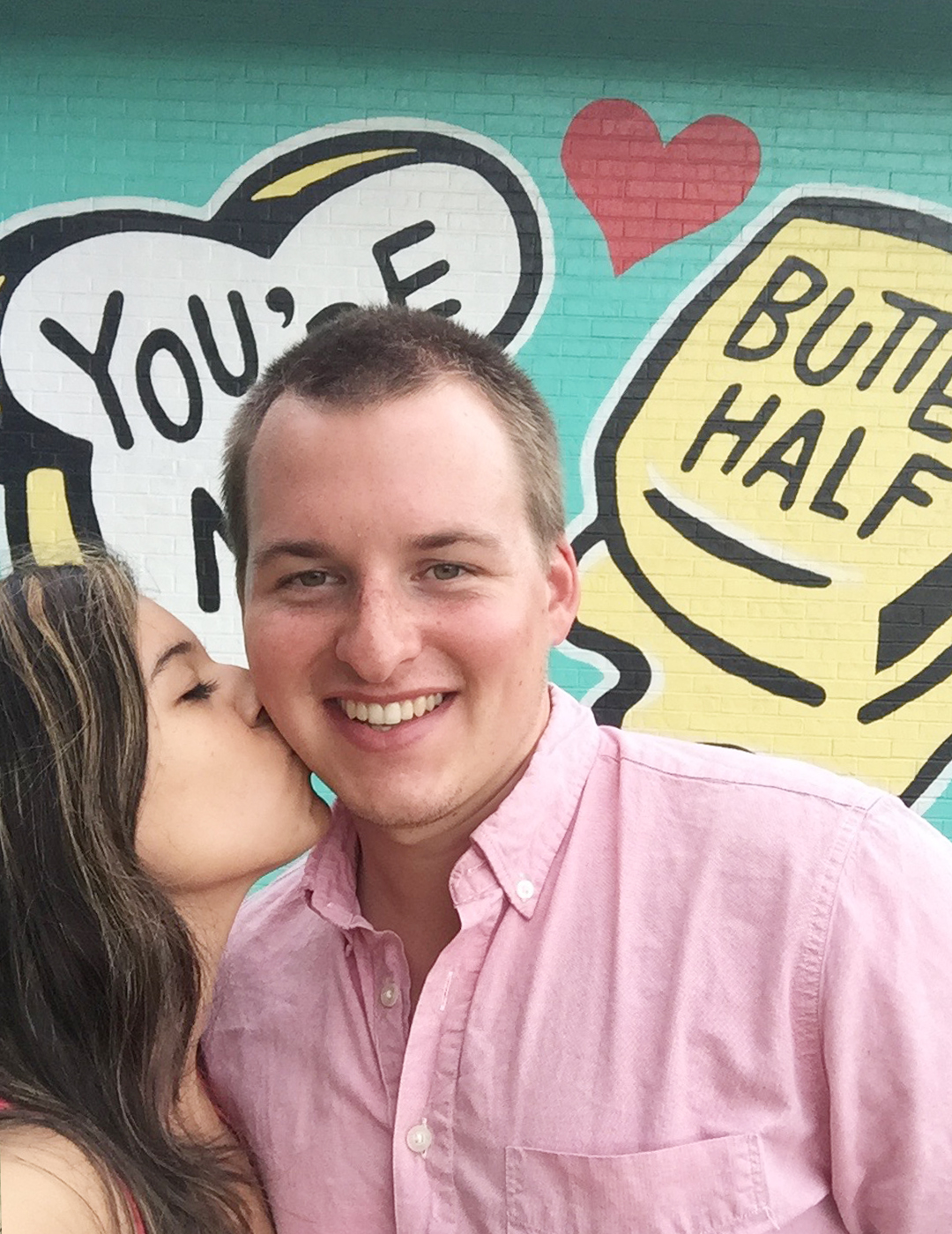 Once our wall mural search was over we were a bit hungry and grabbed the tastiest donut you will ever eat at Gourdough's. B and I agreed to share one and got the Bring the Heath (it consisted of cream cheese icing and heath bar chip all on top of a giant donut). Sooooo good!! Next on our list was to try Torchy's Tacos. Everyone raves about this place and we still had yet to try it out—so we headed for South Congress Avenue and grabbed some of these famous tacos. They didn't disappoint!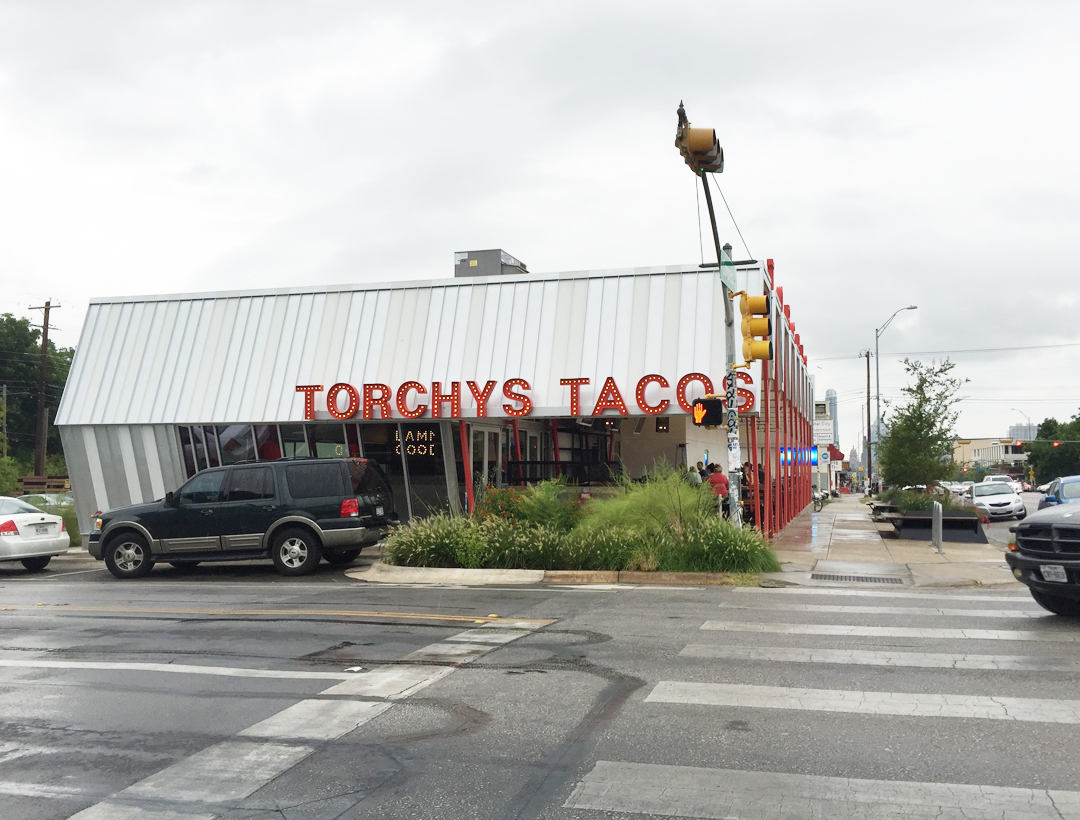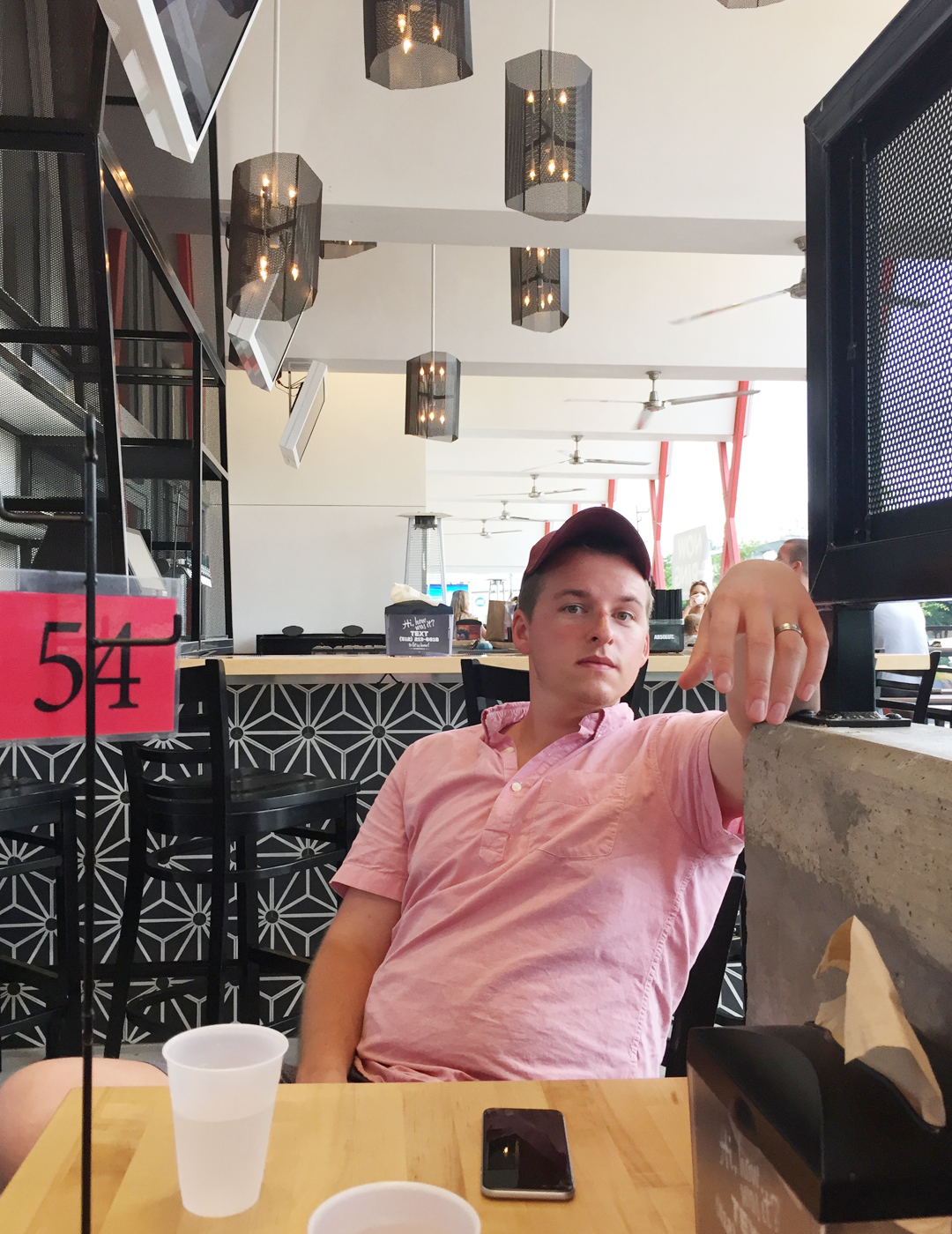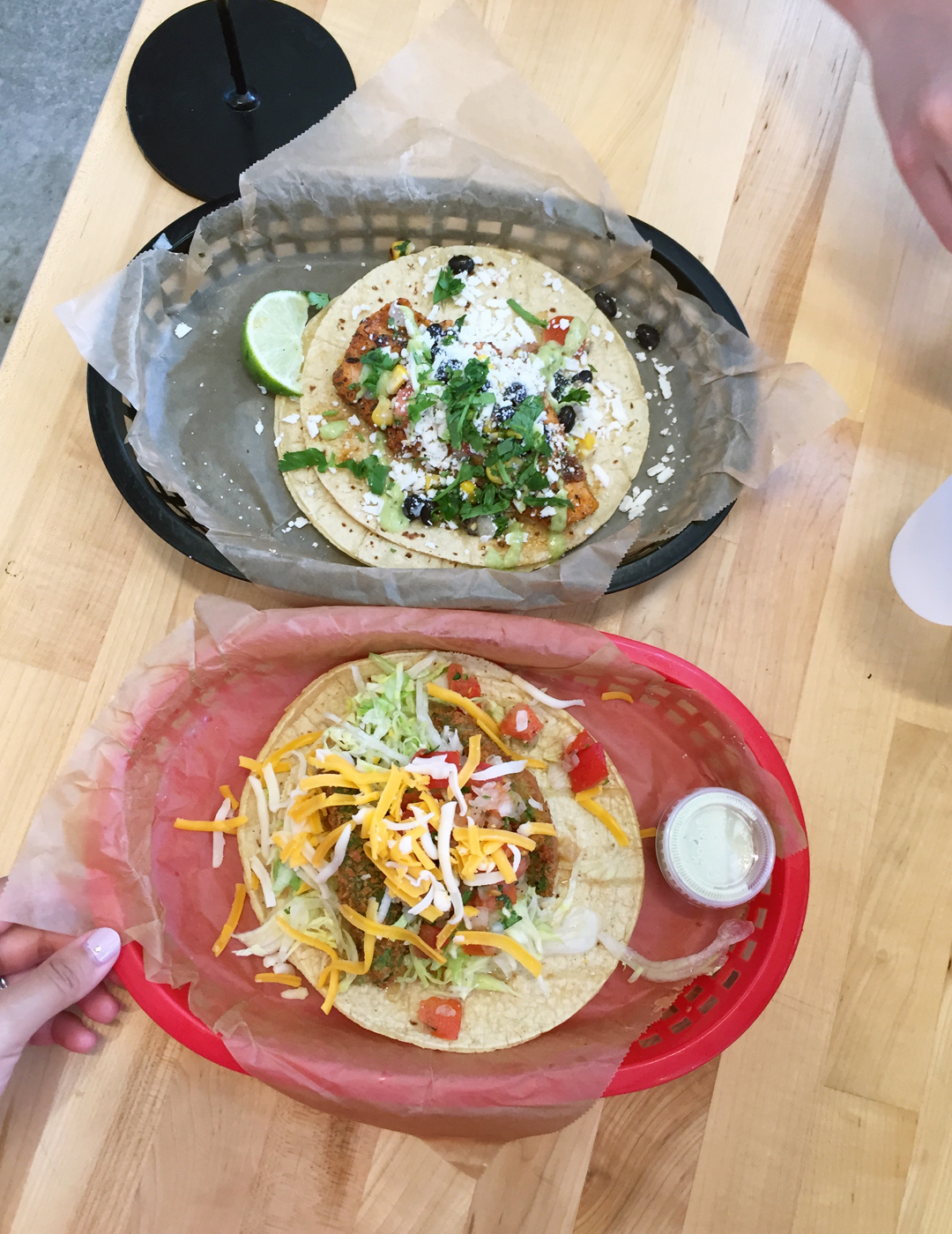 We then had to head home to get ready for our flight home, which ended up being crazier then we had expected. Plans changed and we ended up having to catch a flight home from Houston in the early morning. BUT super thankful for our good friend who was visiting us from Houston who ended up taking us back home with him so we could catch our flight (thanks Cameron!!).
Our mini vacation in Austin was filled with so much food, but we balanced it just right with our morning runs at Zilker Park. That place is probably my favorite and I'd go back just to run on the trail and jump in the Barton Springs Pool! Austin was so eclectic and I absolutely loved all of the homes there too – the newer ones were super modern looking! We were those people who drove around seeing what everyone's house looked like and loved every minute of it!
We have a few more trips on our list of places we want visit this summer and can't wait to share with you all! Have you been to Austin? If so, was there anything on the list I missed of must sees?!