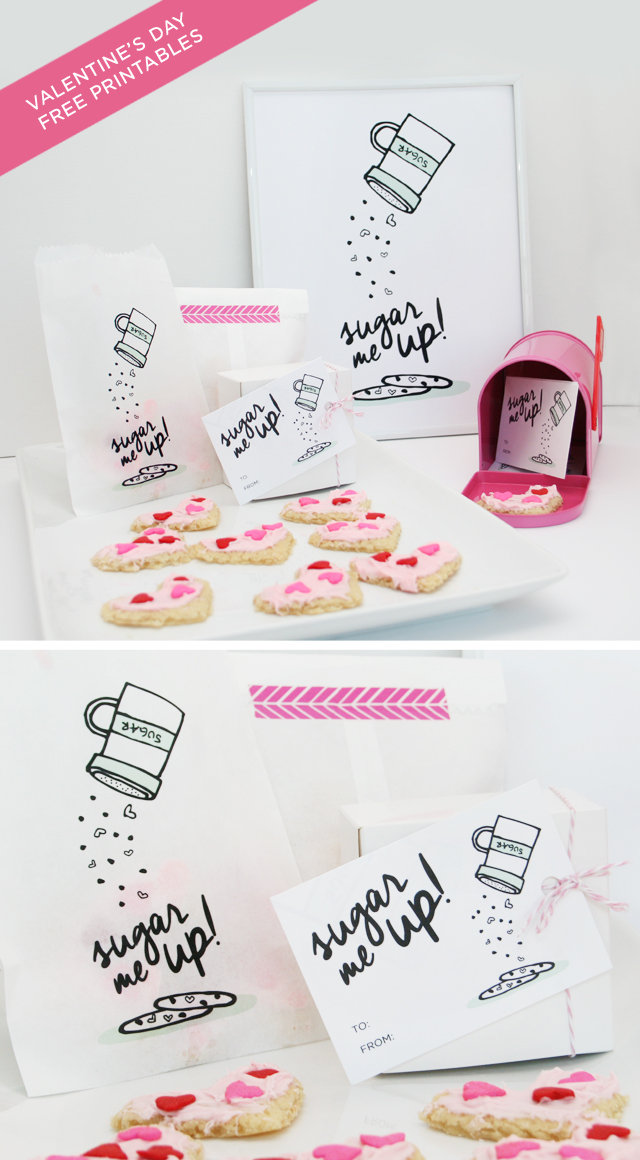 Sugar Me Up! Valentine's Day Printables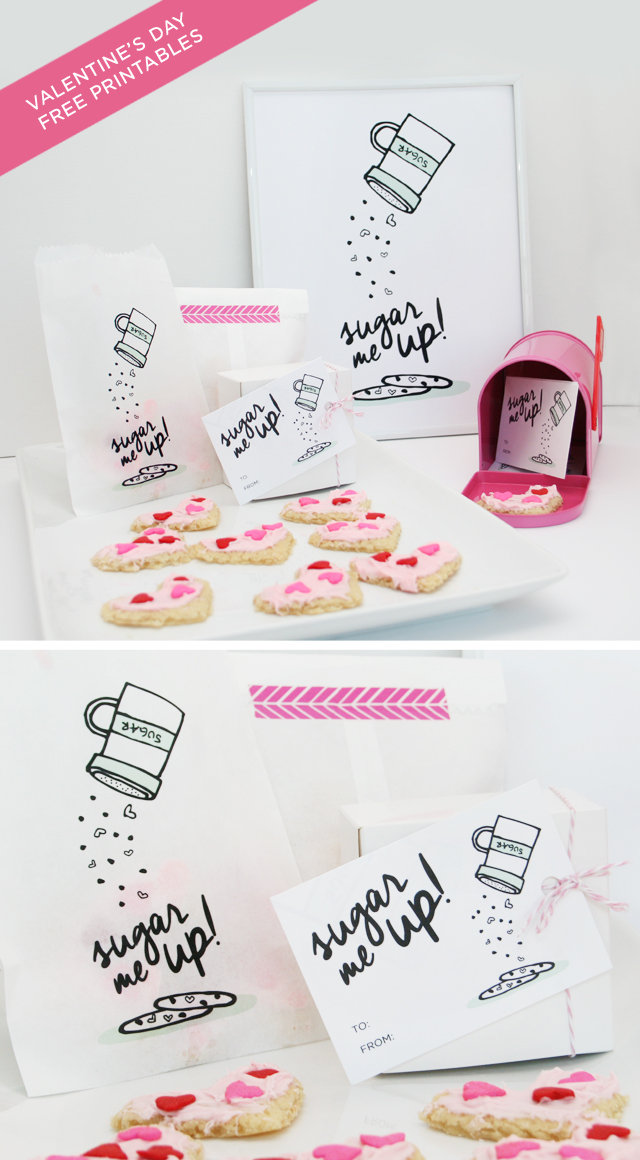 Okay, so I went a little crazy on this post with the printables' hah! I had just thought of providing lots of options for you guys. You can print straight onto your glassine treat bags, which I thought was pretty awesome! I also have a printable for you all if you want to use it as a gift tag, or even as a little Valentine's Day card; it's a 2-in-1 my friends!
So, I've been thinking about creating an Etsy shop for a while and I think I'm finally ready to do so. I was going to hold off until I finished designing my entire wedding stationary set, but I thought to myself, why not start now?! Soooo I have put this 8.5 in. x 11 in. Sugar Me Up! Art Print up in my shop! You can purchase and download for $0.99!
I was thinking about sharing a sugar cookie recipe on here, but B and I completely failed on that part. For sake of ease and time, feel free to either pick your favorite sugar cookie recipe, or just go to your local grocery store and grab the Pillsbury dough version…long story short that's what we had to do, so no judging here!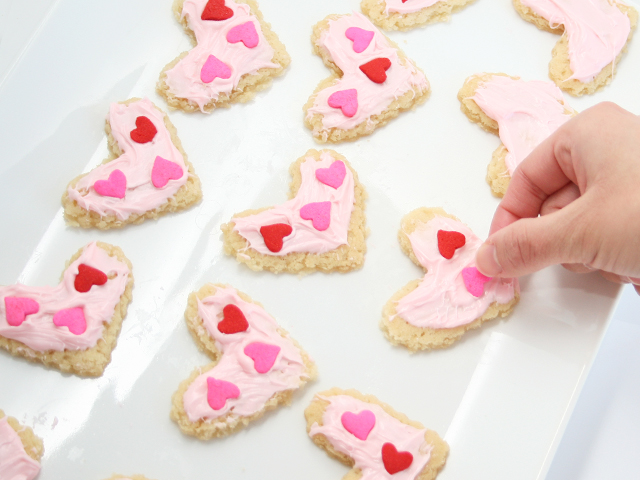 ---
Sugar Me Up! Glassine Treat Bags

What you need:
• Glassine bags—7 in. x 4.5 in.
• Washi tape, or tape that will easily come off of the paper
• 8.5 in. x 11 in. paper—printable will print on here
// Download Sugar Me Up! Valentines Day Glassine Bag Printable //
How to print on your glassine bag:
Step 1: Print page 1—feed a plain piece of 8.5 in. x 11 in. paper into printer.
Step 2: Print page 2—using dotted lines as guidelines, tape glassine bag onto paper, centering it inside the box. Feed paper through the printer with the bag placed face down, and the top of the bag entering the printer first.

Step 3: Take the bag off of the paper by removing the washi tape.
Step 4: Place your treats inside the bag and seal with washi tape!
---
Sugar Me Up! Valentine's Day Cards/Gift Tags
As mentioned earlier, this printable is a 2-in-1! You can use it as a gift tag or as a Valentine's Day card.
// Download Sugar Me Up! Valentines Day Card/Gift Tag Printable //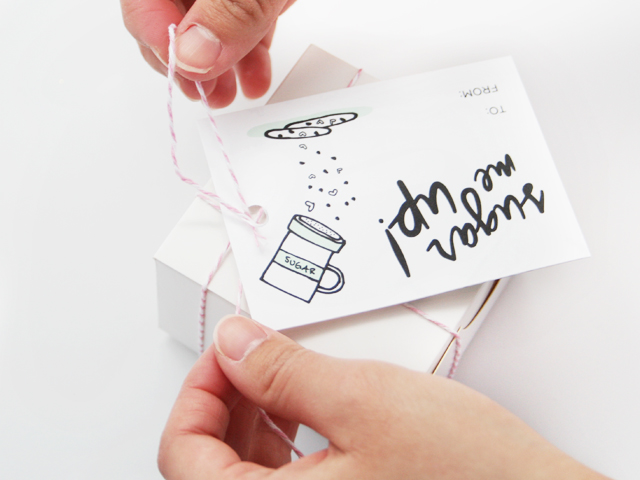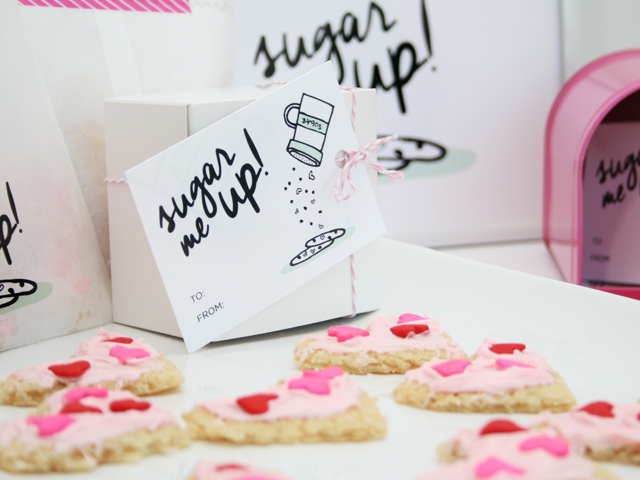 P.S. Just to clear the air whose valentine is whose…you're all mine!! Love you all! xoxo