Spring has finally arrived. What beautiful weather we had this weekend! I couldn't be more excited for summertime. This winter was brutal…and never ending, but now that it's spring I'm ready to pack away my winter clothes and bring out the summer dresses! In honor of the lovely weather we had this weekend, I decided to make a Raspberry Mint Mojito to compliment it. I love Mojito's, and adding a raspberry flavor to it makes it even better. I was looking online for recipes on how to make this drink and decided to tweak it up a bit since I wanted it to be sweet. So be prepared, this baby is sugared up! After probably about 10 trial and errors of trying to perfect it, I think I finally found the right concoction.
What you'll need:
6 Raspberries
1/2 tsp Lime
Fresh Mint Leaves
1 1/2 tbsp Granulated Sugar
Ice Cubes
1.5 oz. White Rum
1 tbsp Raspberry Liquor (I used Razzmatazz)
Club Soda (to top off drink)
Cocktail Shaker
Tumbler Glass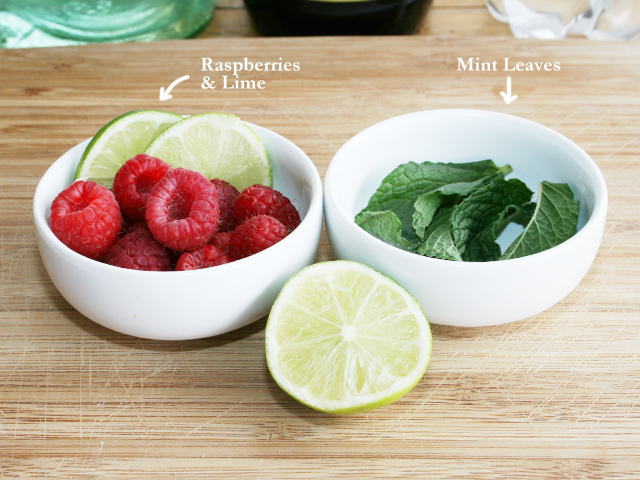 How to prepare this tasty drink:
Begin by putting ice into the cocktail shaker. Next, add in the raspberry liquor, sugar, white rum, and lime. On the side, muddle the mint leaves and then add them into the cocktail shaker (be sure to leave some fresh mint leaves to garnish at the end). Shake for 10 seconds, then pour into a tumbler glass with ice.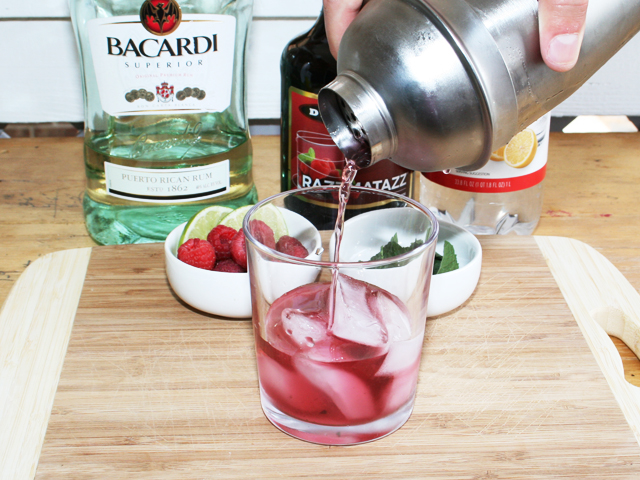 Top off the glass with club soda, add raspberries, and garnish with remaining mint leaves.
Stir end enjoy!
If you decide to try and make this sweet concoction, let me know what you think! Also, if you have any suggestions on how to make it better let me know too! What are some of your favorite summertime drinks?