September Wallpaper Downloads (+Exciting News!)
Happy Friday and hello September!! I can't even believe that September is actually here already! I'm secretly ready for fall though (never heard that come out of my mouth before). Something about the idea of cooler weather this year that's got me feeling all cozy inside and ready for that pumpkin spice latte!
Well, I'm blogging on a Friday again because I have some pretty exciting news to share with you guys today…are you ready?! I'm sharing 2 of this month's free wallpaper downloads in Studio DIY's newsletter today! Now the question is–have you subscribed to their newsletter??? Every Friday they send out an awesome newsletter with some fun freebies that you surely don't want to miss…like today!!
Since I'm only sharing 2 wallpaper downloads in their newsletter, I'm sharing the 3rd one over here for you guys! This month's theme is back to school since I know all of you studious people are officially back at it! I thought I'd jump on the bandwagon and create some fun wallpaper backgrounds for your tech this month in honor!
---
Studious Pink :: download here ::
When designing this one, I definitely had that black and white composition notebook in mind. Can you see it in the pattern?!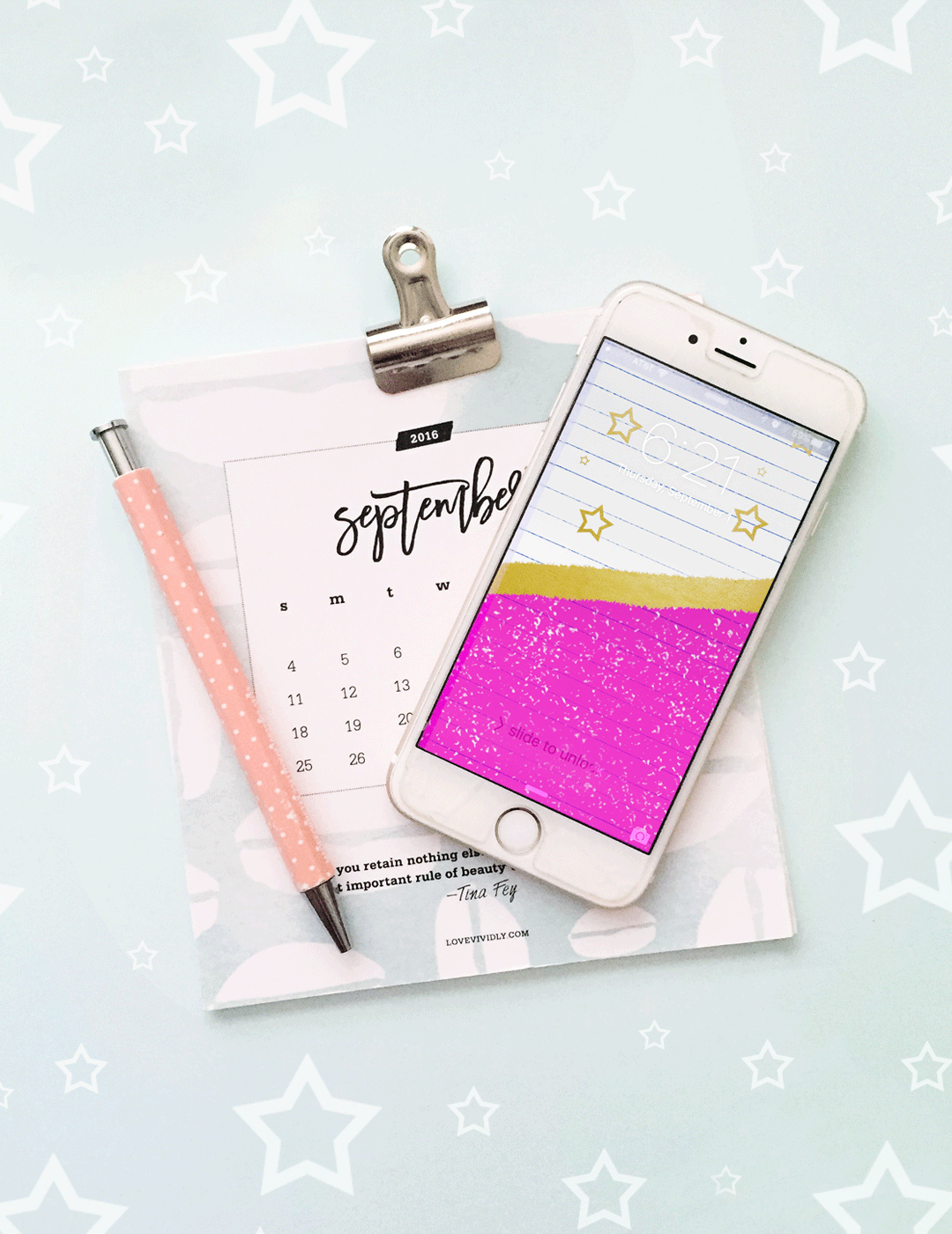 I'm loving the pink and gold in this one! I also spy this month's LV calendar in the photo! Love the quote this month by Tina Fey!
Well, I hope you all have a wonderful weekend! We sure will over here as it's going to be a fun-filled 3-day weekend for B and I!