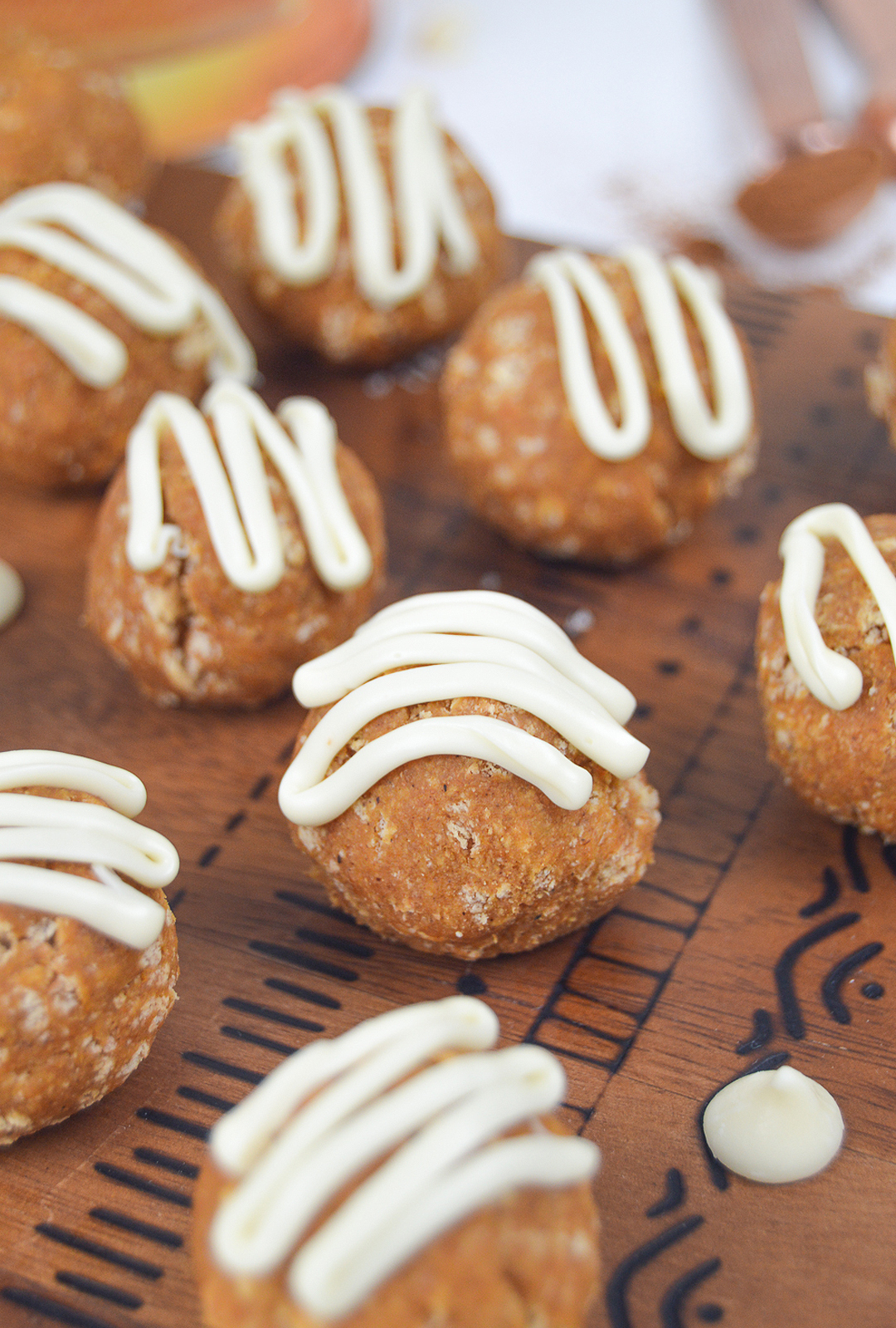 Hey there! Holly here from Club Crafted.
If your love of fall is anything like mine, you probably can't wait for cooler sweater weather and boots. Since it's still early and Southern California is still way too hot, I prepared a recipe that doesn't require your oven but still offers one of the best flavors of the season – no-bake pumpkin cheesecake bites!
These pumpkin cheesecake bites are perfect for parties or for hoarding all to yourself, and they're easy to make with a regular can of pumpkin puree and a few other ingredients. The white chocolate on top gives them that candy-like appearance that will get you in the mood for the holidays.
Without further ado, here's how to make them!
---
Ingredients (makes 10-12 bites):
• 2 oz cream cheese, room temperature
• 2 tbsp powdered sugar
• 1/3 cup pumpkin puree
• 1 ¼ cups graham cracker crumbs (approx. 10 crackers)
• ½ tsp vanilla extract
• ½ tsp cinnamon
• ½ tsp nutmeg
• ¼ tsp ginger
• 4 oz white chocolate, melted
---
In a food processor, finely process the graham crackers. Add the cinnamon, nutmeg and ginger and pulse to combine. Set aside. If desired, you can leave some larger graham cracker chunks for a little crunch in each bite!
In a large bowl, mix the cream cheese and powdered sugar with a large spoon or spatula until smooth. Stir in the pumpkin and vanilla extract, followed by the graham cracker mixture. Move to the fridge for about an hour. Remove the cheesecake bites from the fridge and use a cookie scoop or a spoon to form 1-inch balls and place on a parchment lined plate.
In a small bowl, microwave the white chocolate chips in 30-40 second increments, mixing in between until completely melted. Move the white chocolate to a piping bag or a sandwich bag and cut off the tip. Slowly drizzle the chocolate over eat cheesecake bite. Alternatively, you could dip each bite into the chocolate if desired.
Store in the refrigerator in an airtight container and serve on a large platter or even in mini cupcake liners and enjoy these bite sized pieces of pumpkin cheesecake! Ready or not, fall is here!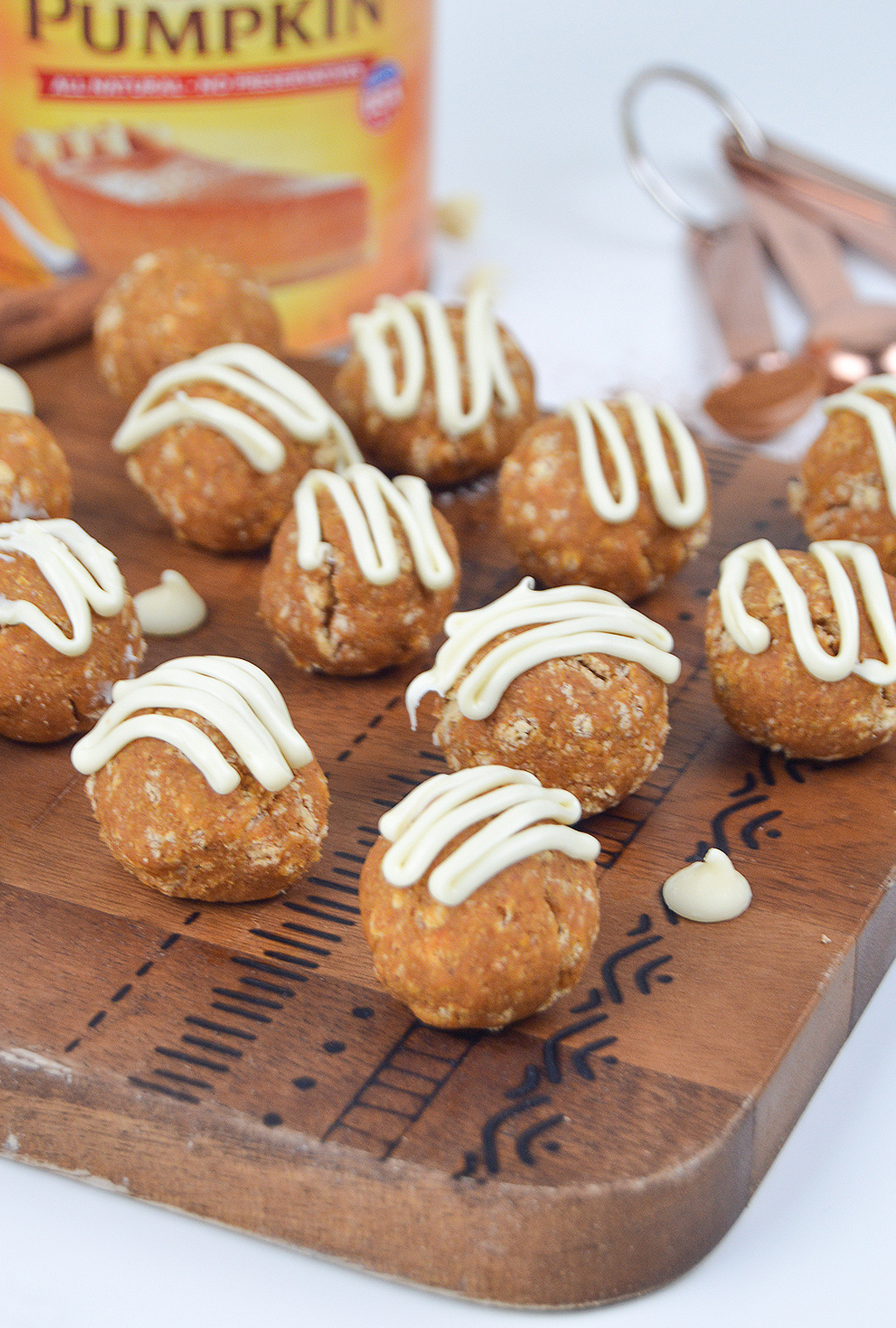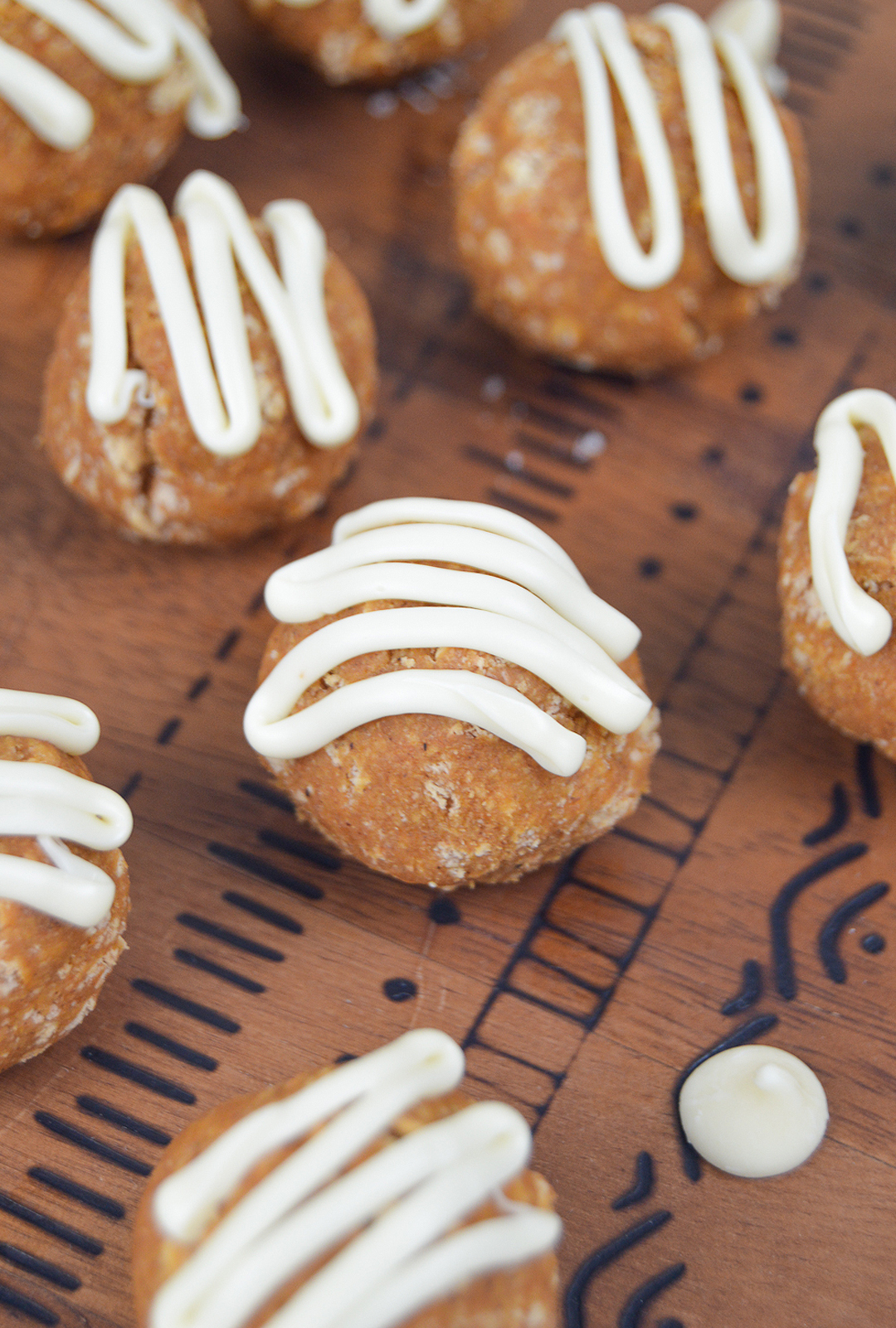 Head over to www.clubcrafted.com for more fall-inspired dessert recipes!