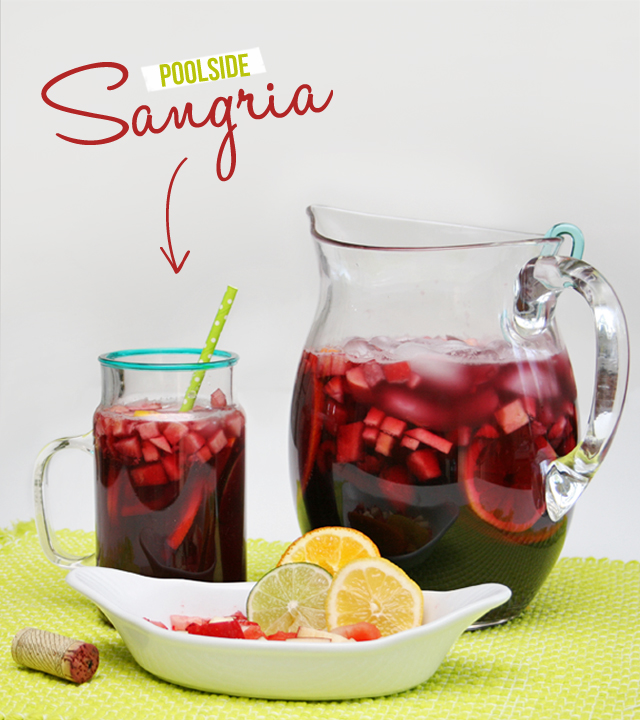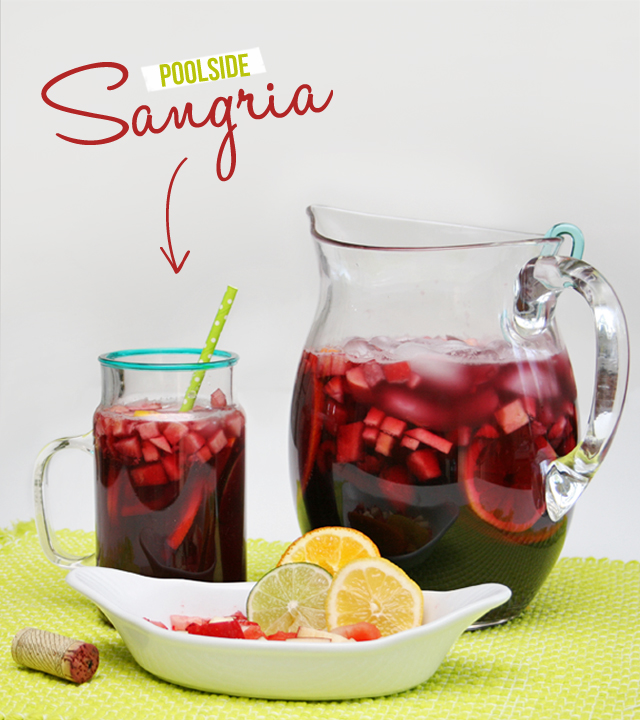 I hope everyone had a fantastic Father's Day weekend! After attending a DC wine festival last weekend, my taste buds have been inspired to try out my dads Sangria recipe. Growing up he used to always make this summertime drink, but this time I wanted to switch it up a bit. I decided to add in some extra fruits to make it even fruitier. It didn't take long to prepare at all, which I loved, and it accompanied us on our trip to the pool for Father's Day.
Here's what you need:
• 1 Bottle of Tempranillo—I used this type of red wine, but you can also use Merlot
• 1 2 liter of Ginger Ale
• 1/2 cup of freshly squeezed orange juice
• 4 orange slices (thinly sliced)
• 1/2 cup of diced yellow apple
• 1/2 cup of diced red apple
• 1/2 cup of sliced strawberries
• 1/2 cup of diced watermelon
• 1/4 cup of raspberries
• 1/4 cup of blackberries
• 1.5 ounces of lime juice
• 4 lemon slices (thinly sliced)
How to prepare:
Step 1. After all ingredients have been diced, sliced and juiced, you can place it all into your pitcher or bowl.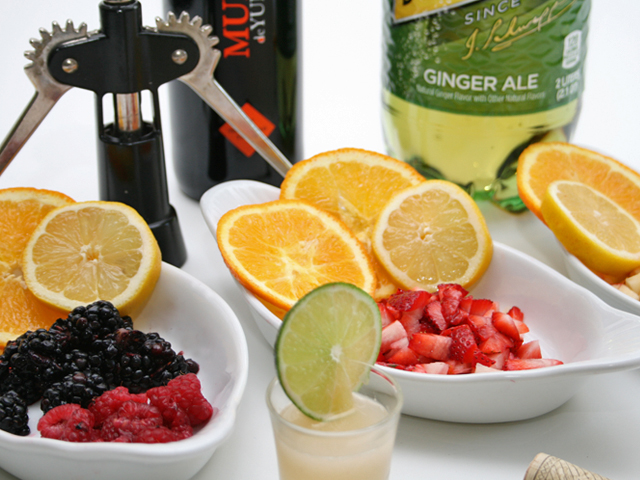 Step 2. Pour Tempranillo and Ginger Ale into pitcher; be sure to make this a one-to-one match! For every cup of ginger ale that is poured, you must pour an equal amount of wine.
Step 3. Mix and serve!
Do you have any refreshing Sangria recipes? Please share your fruity and delicious recipe below! There's so many out there and they all sound so tasty!