Our 3-day Trip to Charleston, SC

Sadly, summer is over and I'm sitting here reminiscing on everything my husband and I did this summer. I'd say it was a pretty successful summer that is definitely one for the books! 3 weeks ago, B and I enjoyed a nice long weekend with friends in Charleston, SC and I thought I'd share it on here!
We decided to drive since Portia was coming and I still have yet to try and fly with her. Charleston is about an 8-hour drive from where we live so it was do-able; far, but do-able. One of B's friends came along with us for the drive too, which was nice! Bless his heart though because about 3 hours into the drive, our darn A/C went out! …yup our A/C just decided that it was done working for the day. It was only just about 95 degrees out, so not really a big deal at all (hah!). B and I are totally used to the no A/C thing however as we've been living without A/C in my car for about 3 years now, but I felt so bad for B's friend (sorry Scott!). BUT we did survive and made it to Charleston safely!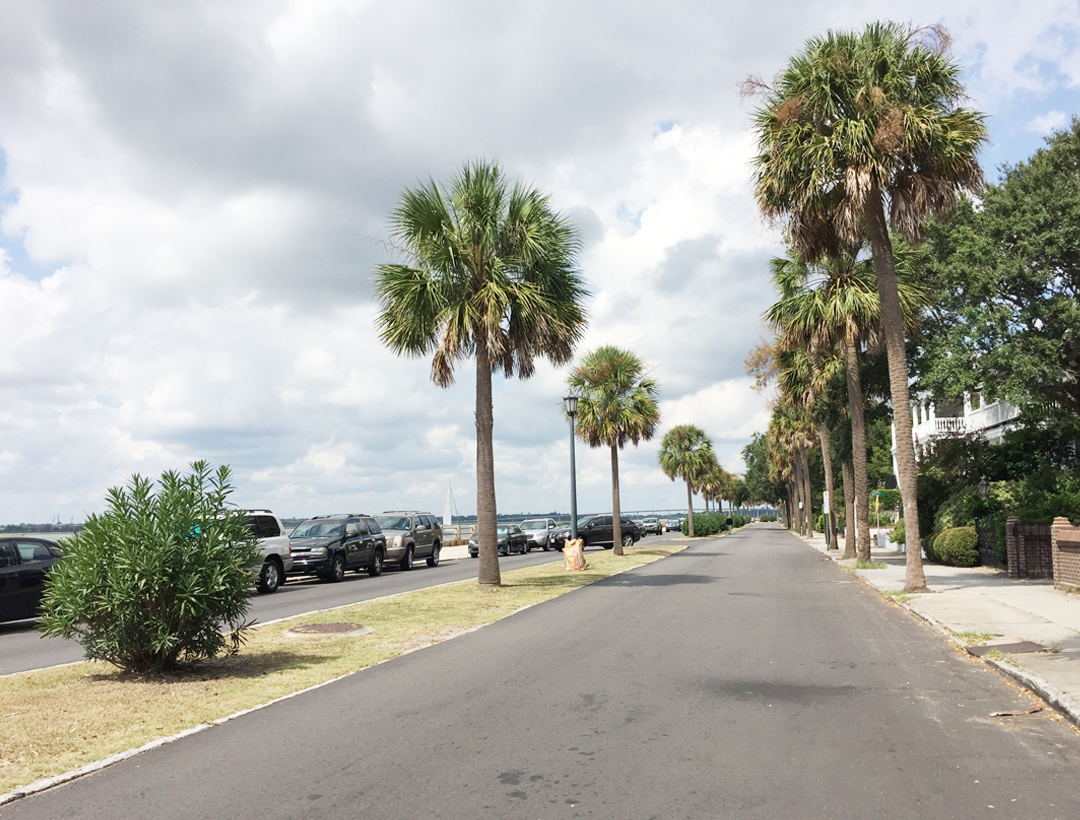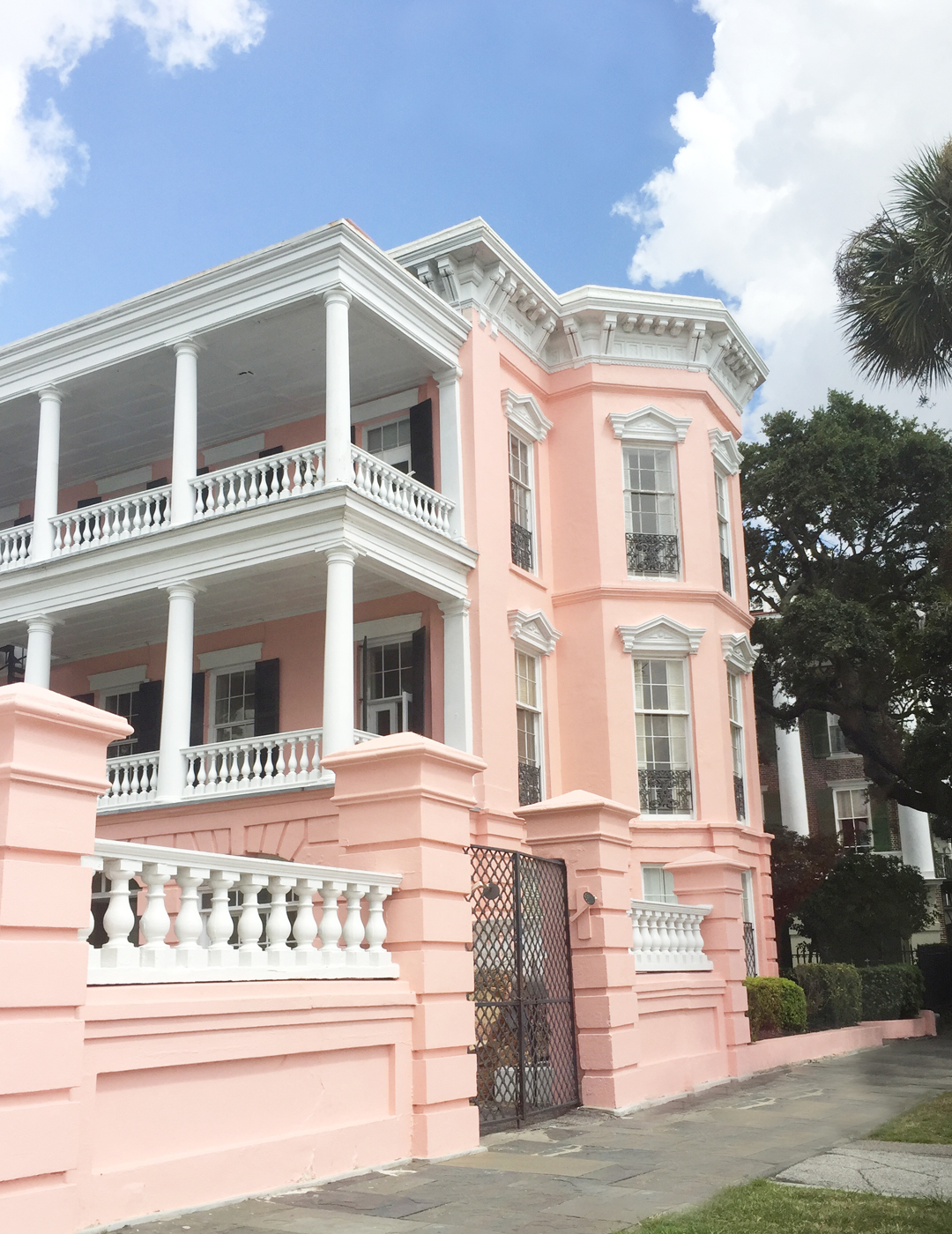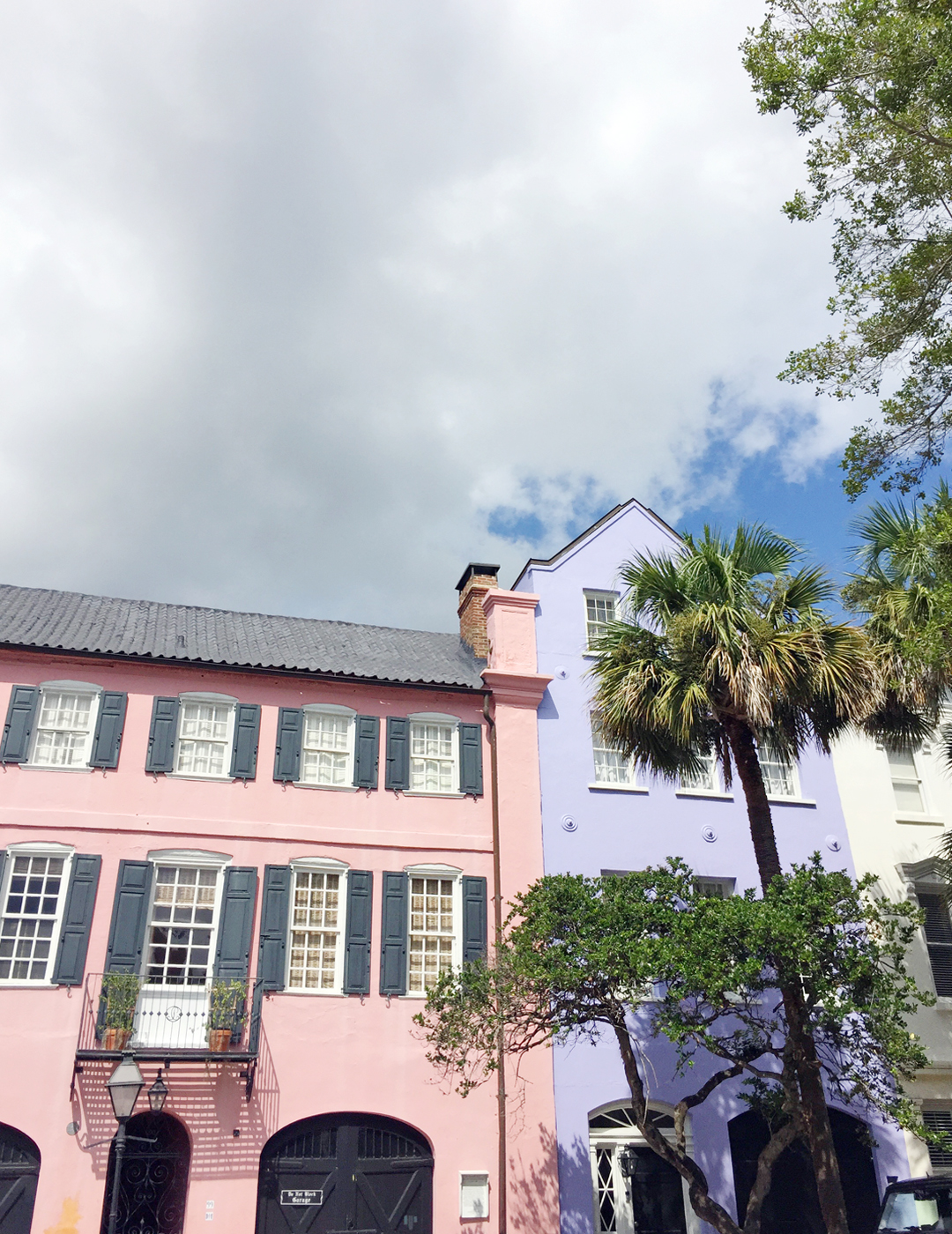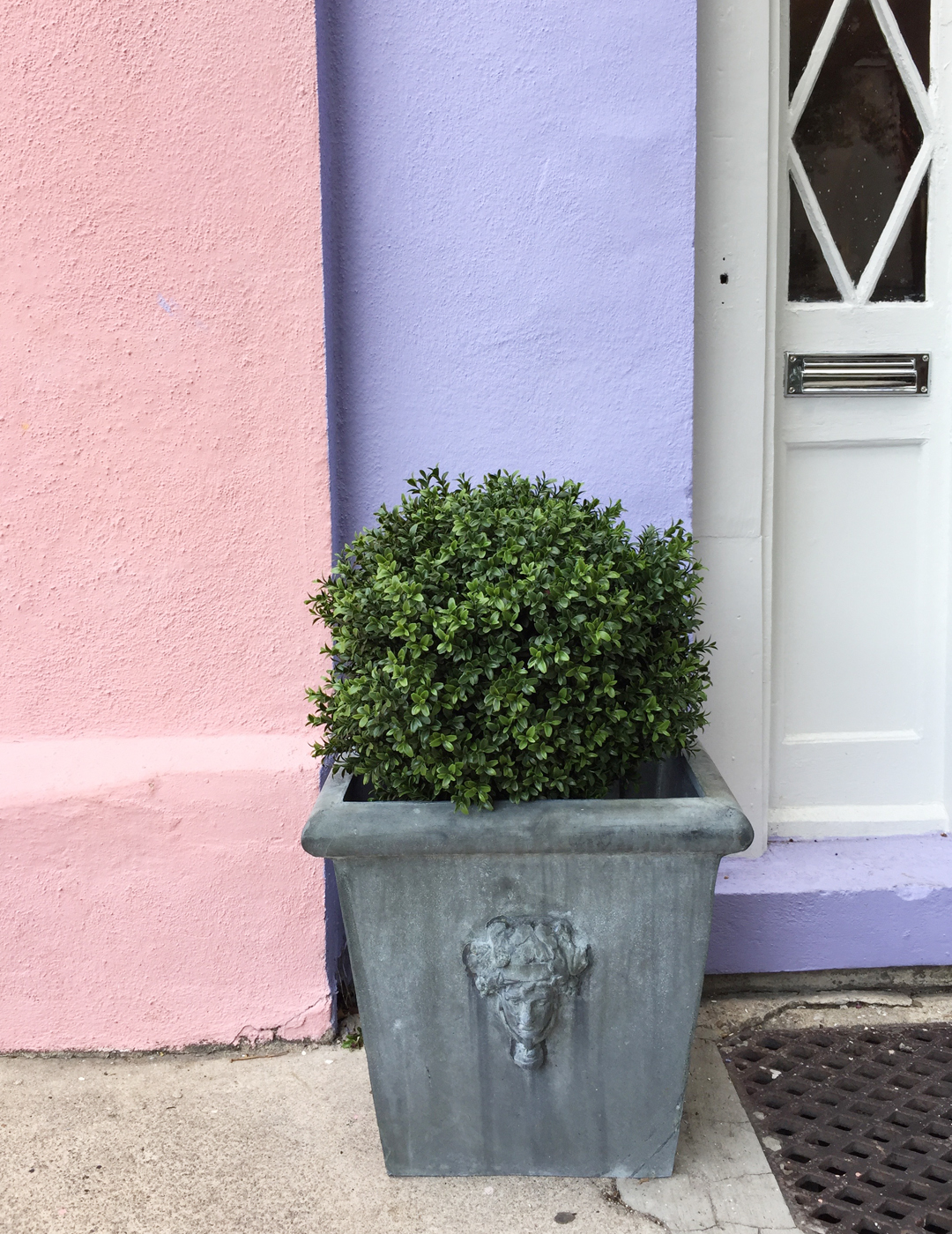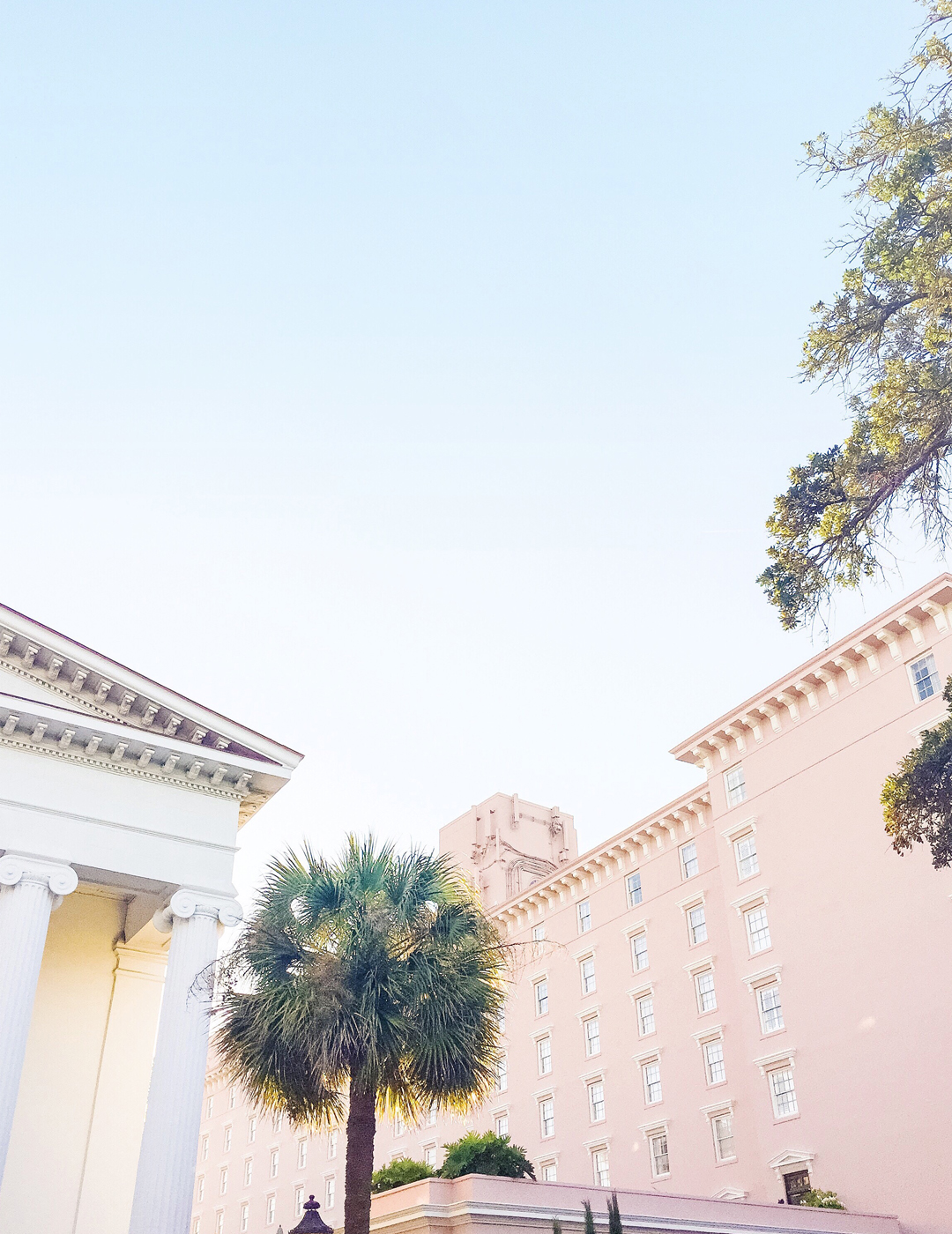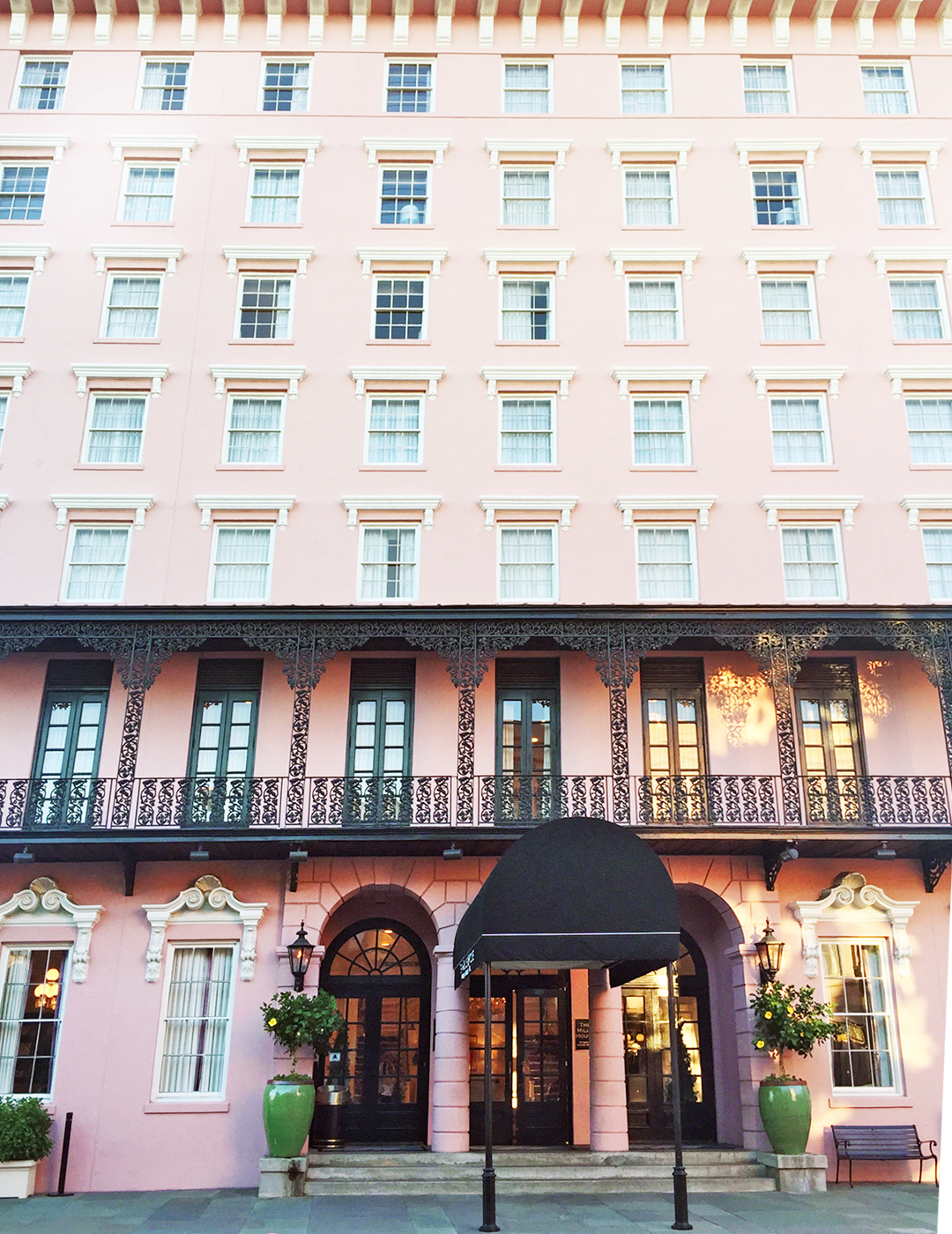 Right when we arrived we immediately went to our rental property and sat in the A/C for a good bit before heading out to dinner downtown. The place of choice for our first night was Pearlz Oyster Bar! I got fried shrimp tacos and the guys got shrimp and grits! I'm not a huge seafood person, but the tacos were delish!!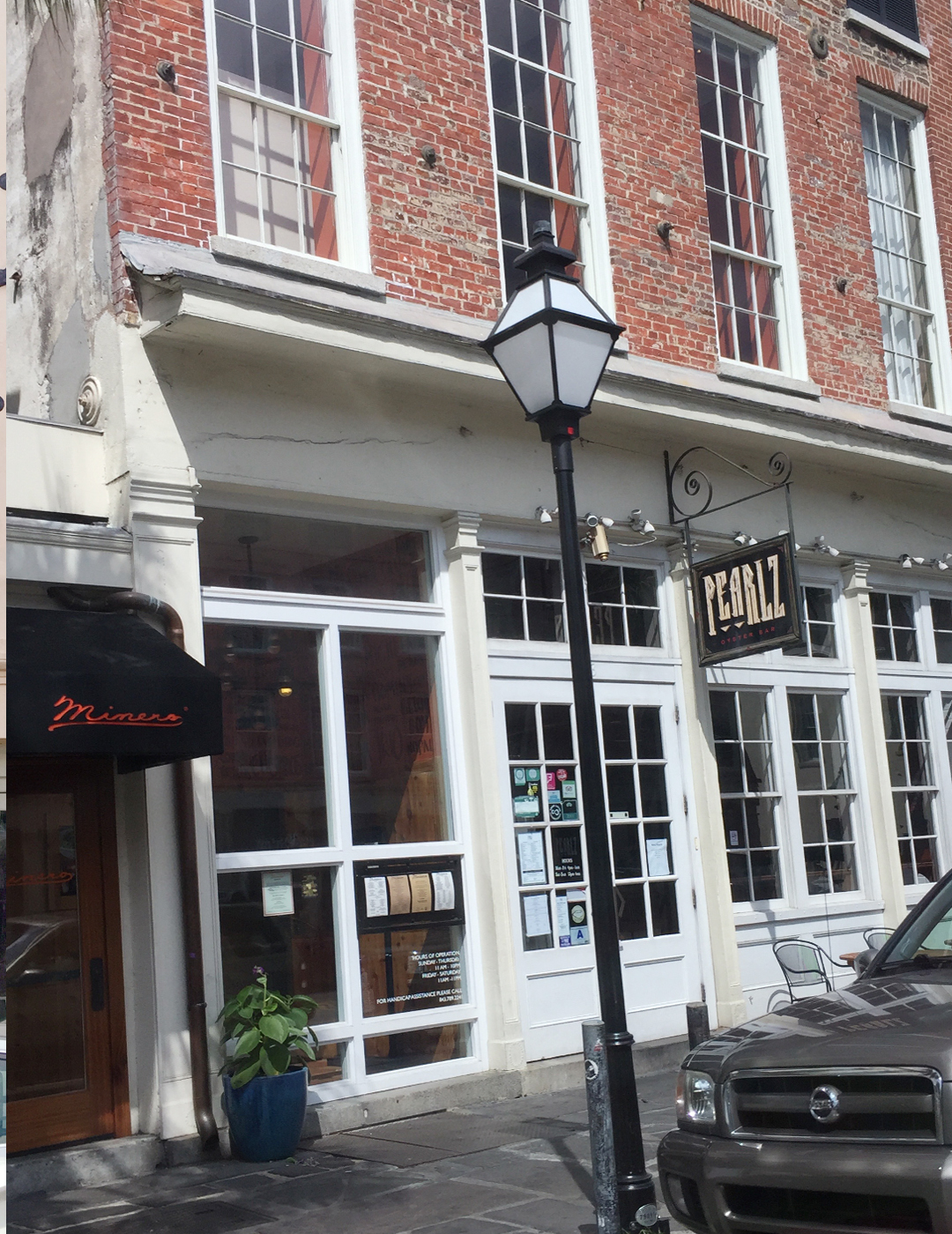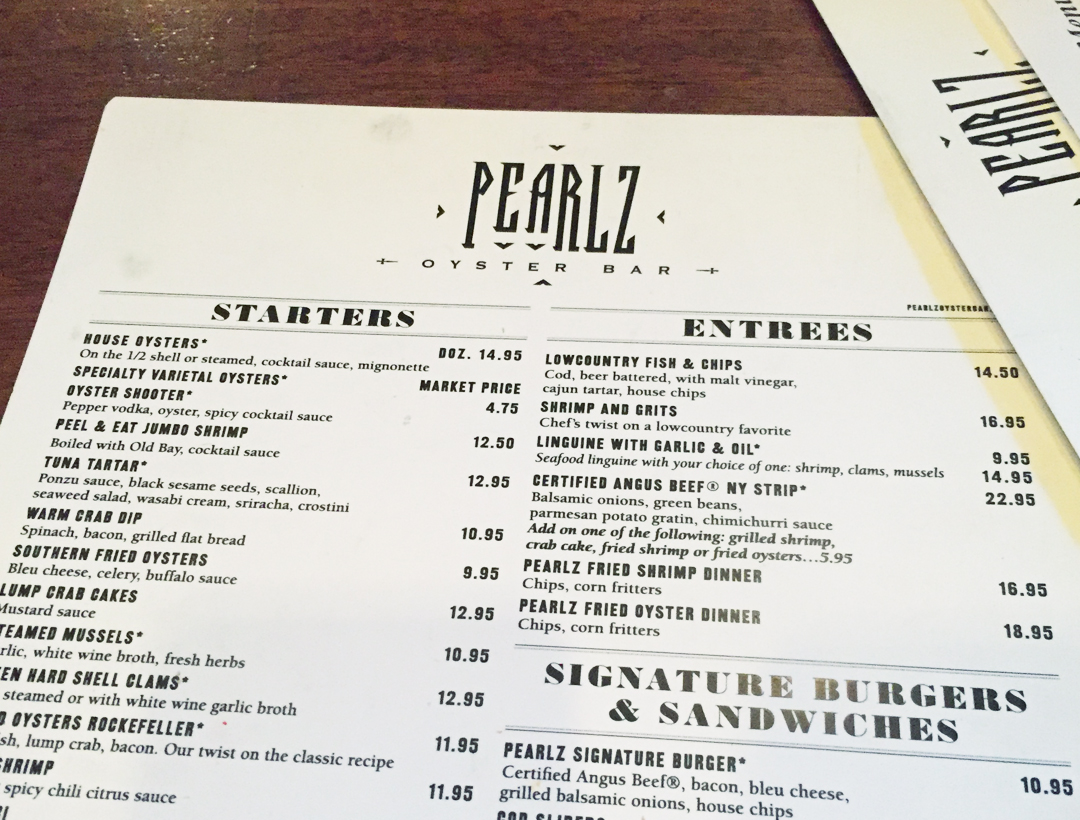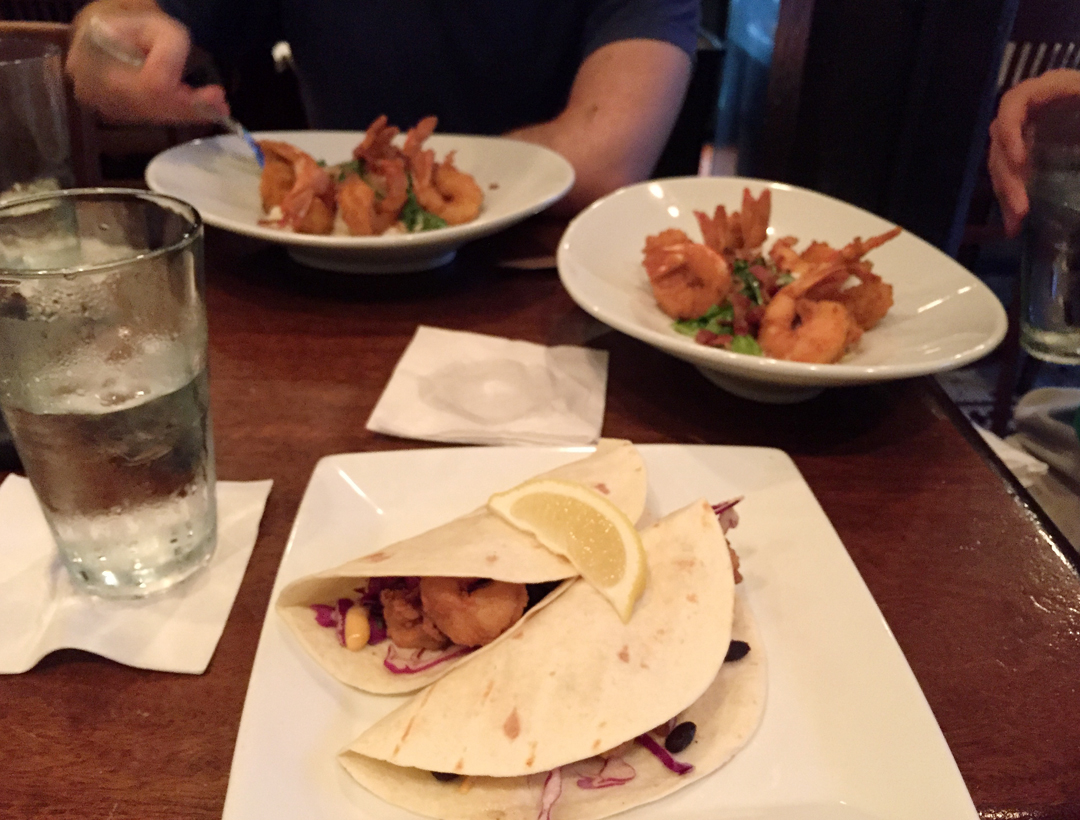 After dinner, we went out for a drink and relaxed for most of night at a rooftop bar called The Rooftop, which was at The Vendue Inn. I had me a delicious green tea cocktail! Before we headed home, we stopped by another bar named, The Gin Joint! Such a cool place!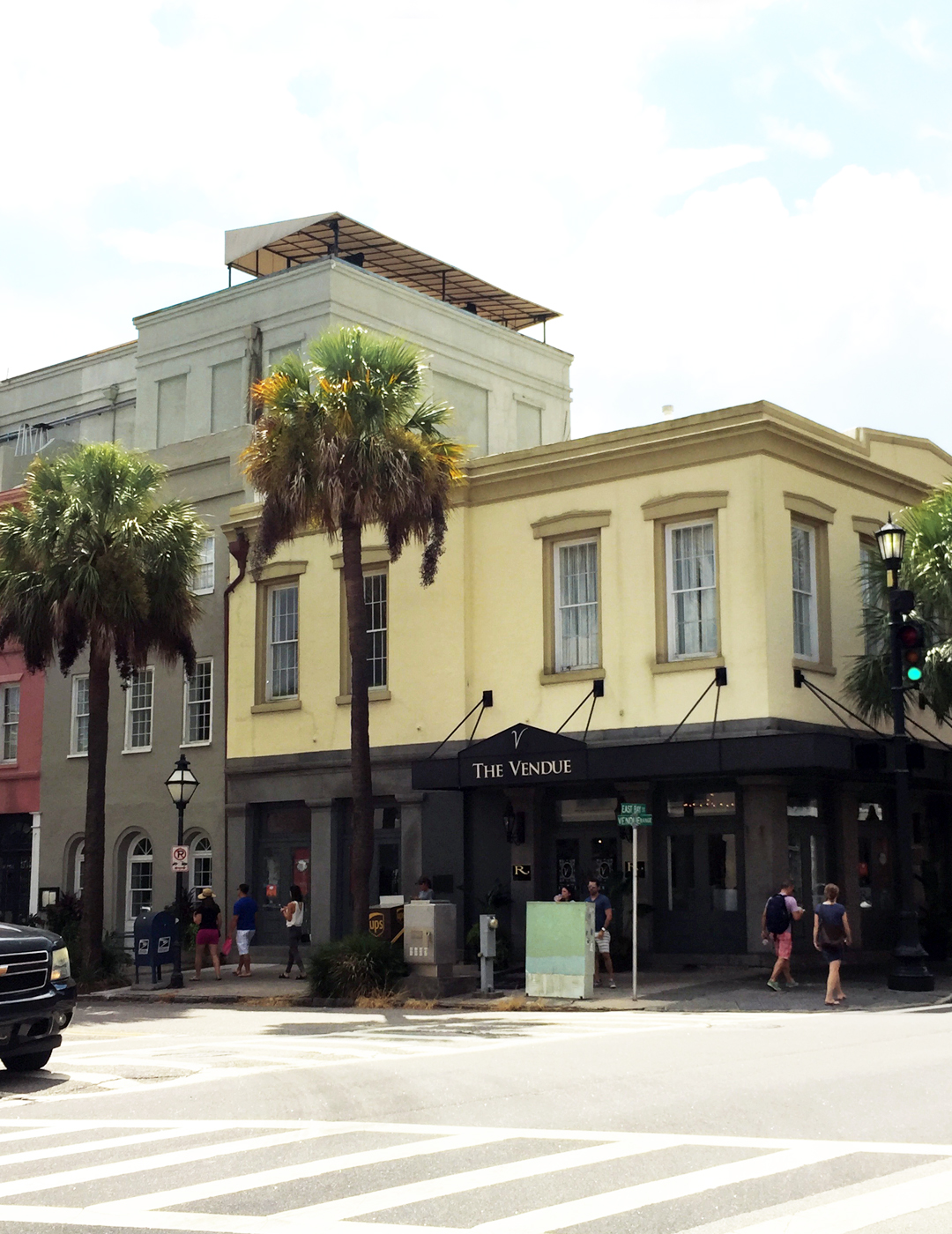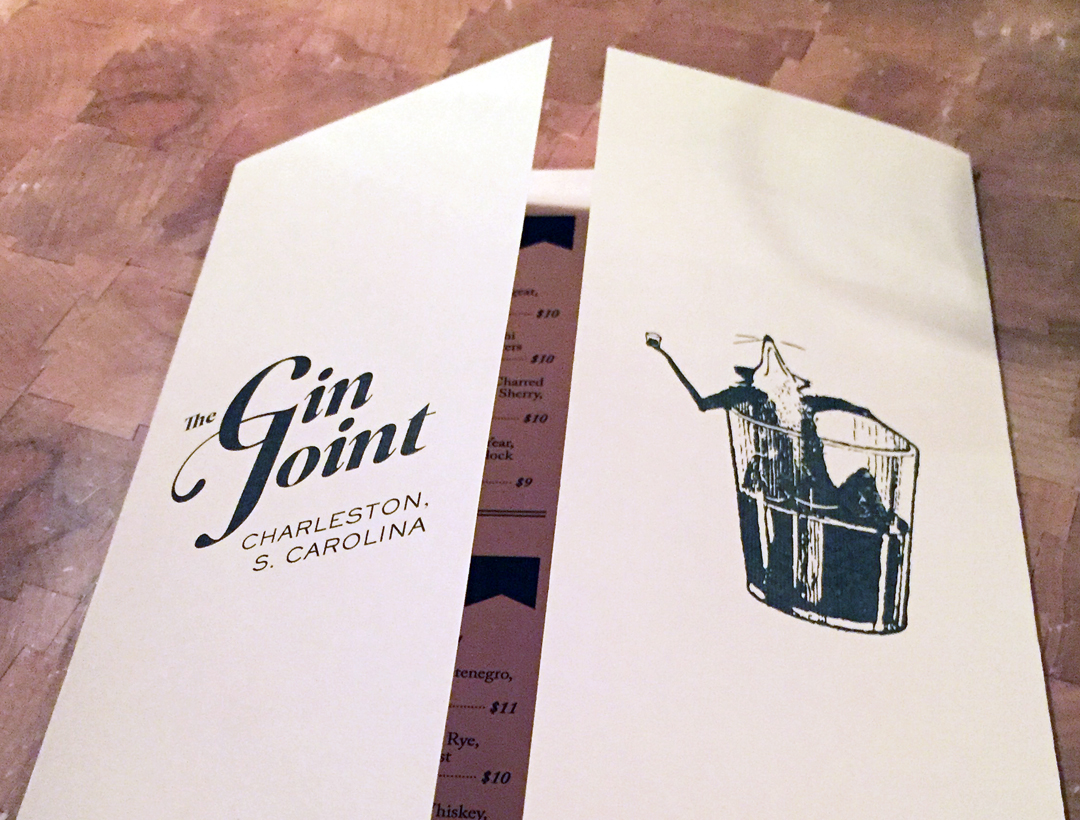 The next day, we woke up and went for a run on the Ravenel Bridge and woooh, was it tough as it was all uphill for a bit!
We finished our run in time for a little relaxation by the pool before we had to head out to the airport to pick up one of my girlfriends! Once we picked her up, we hung out for a bit and grabbed dinner (or linner) at Shem Creek Bar and Grill. My other girlfriends were arriving later that night, so we kept it low-key and decided to spend the rest of the night at The Rooftop bar from the night before. My friend made me try a Moscow Mule for the first time (shocker, I know!), and I must say, I'm a FAN! Delish!
Saturday, we all woke up and headed to brunch at Hominy Grill. That was obviously a must and priority for us, and it should be for you too when visiting (hah!). The food was delicious and what I loved was that even if there was a wait, you could grab a drink at their walk-up window bar and hangout until your table was ready. B ordered the popular Charleston Nasty Biscuit and said he loved it! Me on the other hand, played it safe and ordered the grilled vegetable omelet, but it was actually amazing too!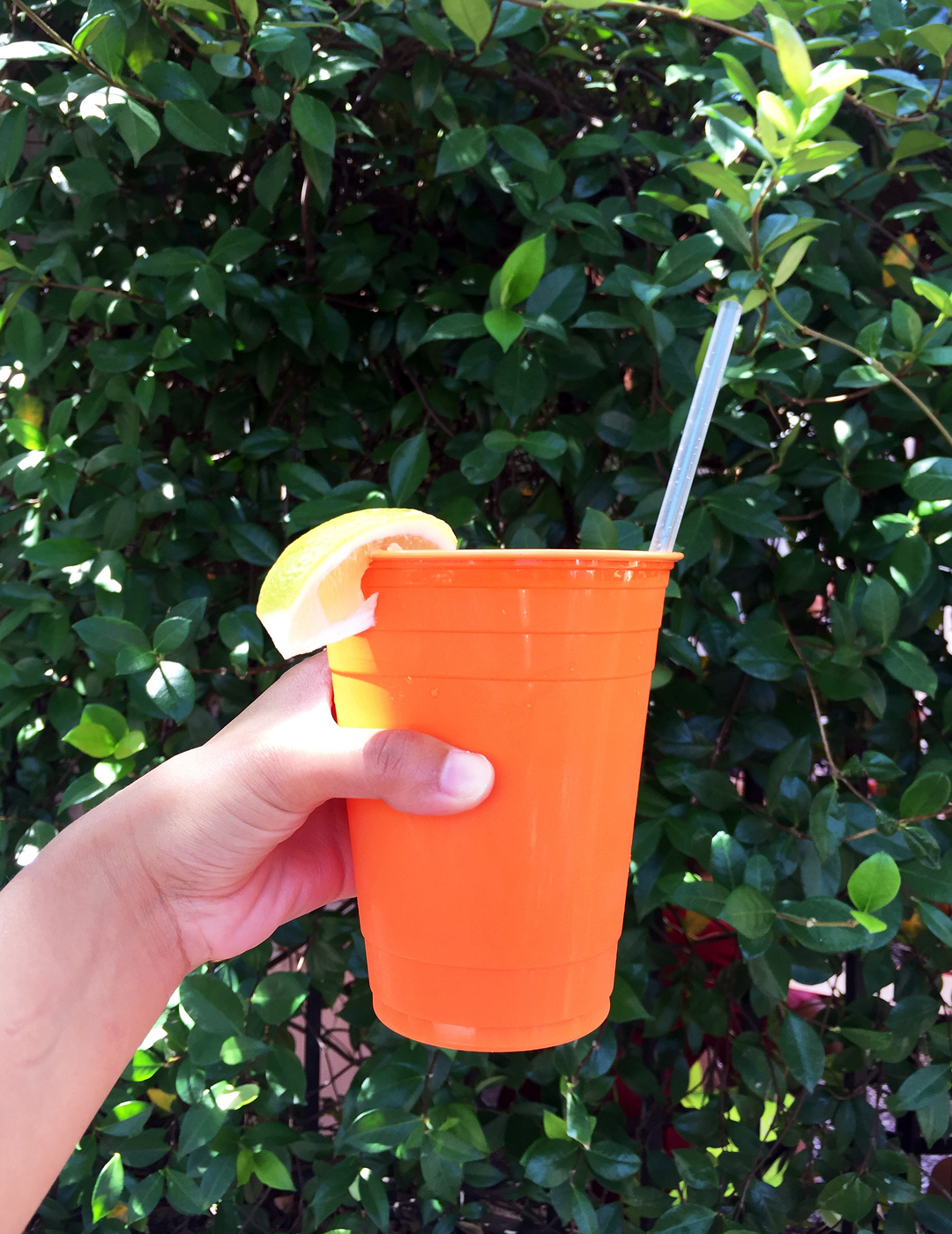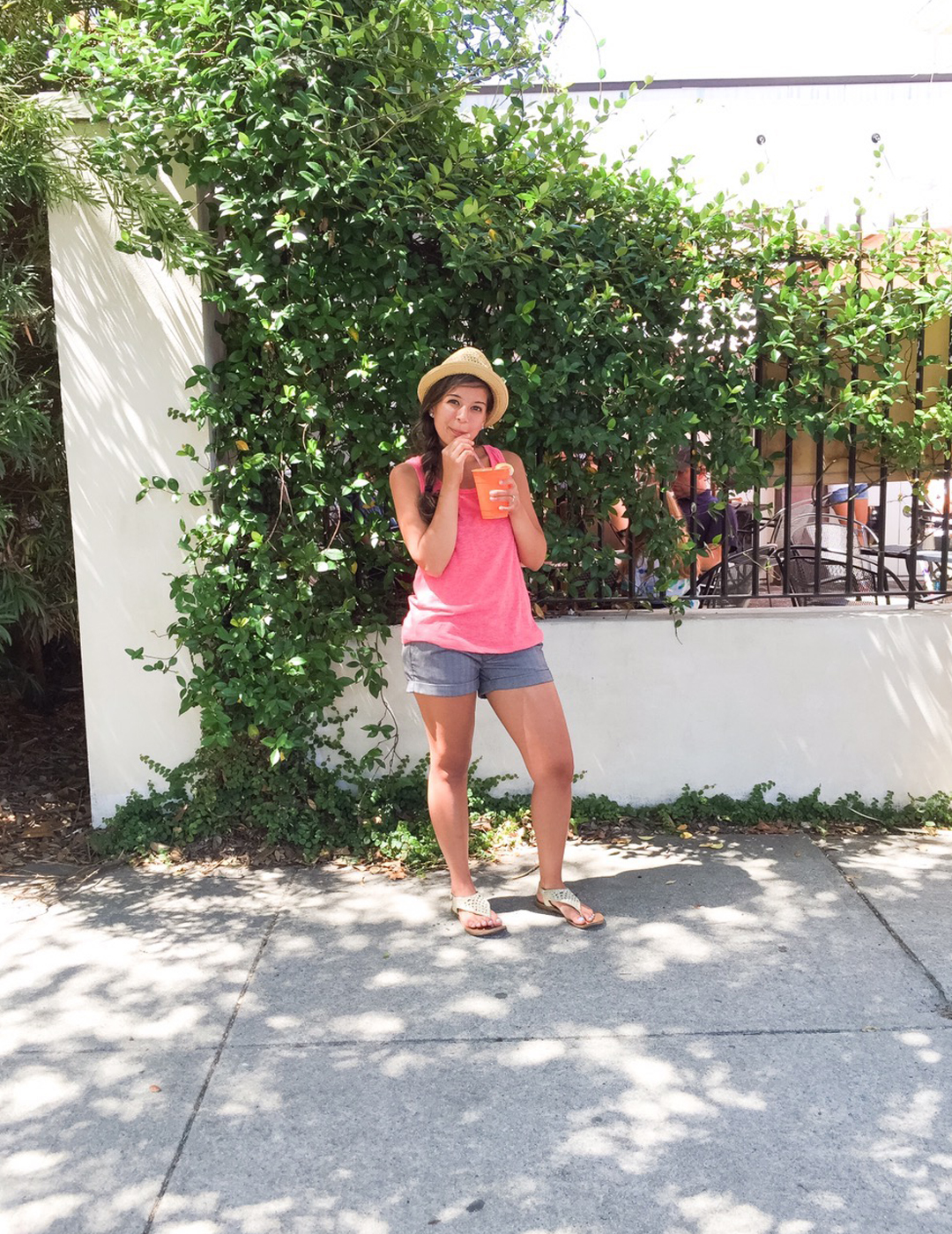 After brunch we headed straight to Folly Beach and enjoyed relaxing there for most of the day!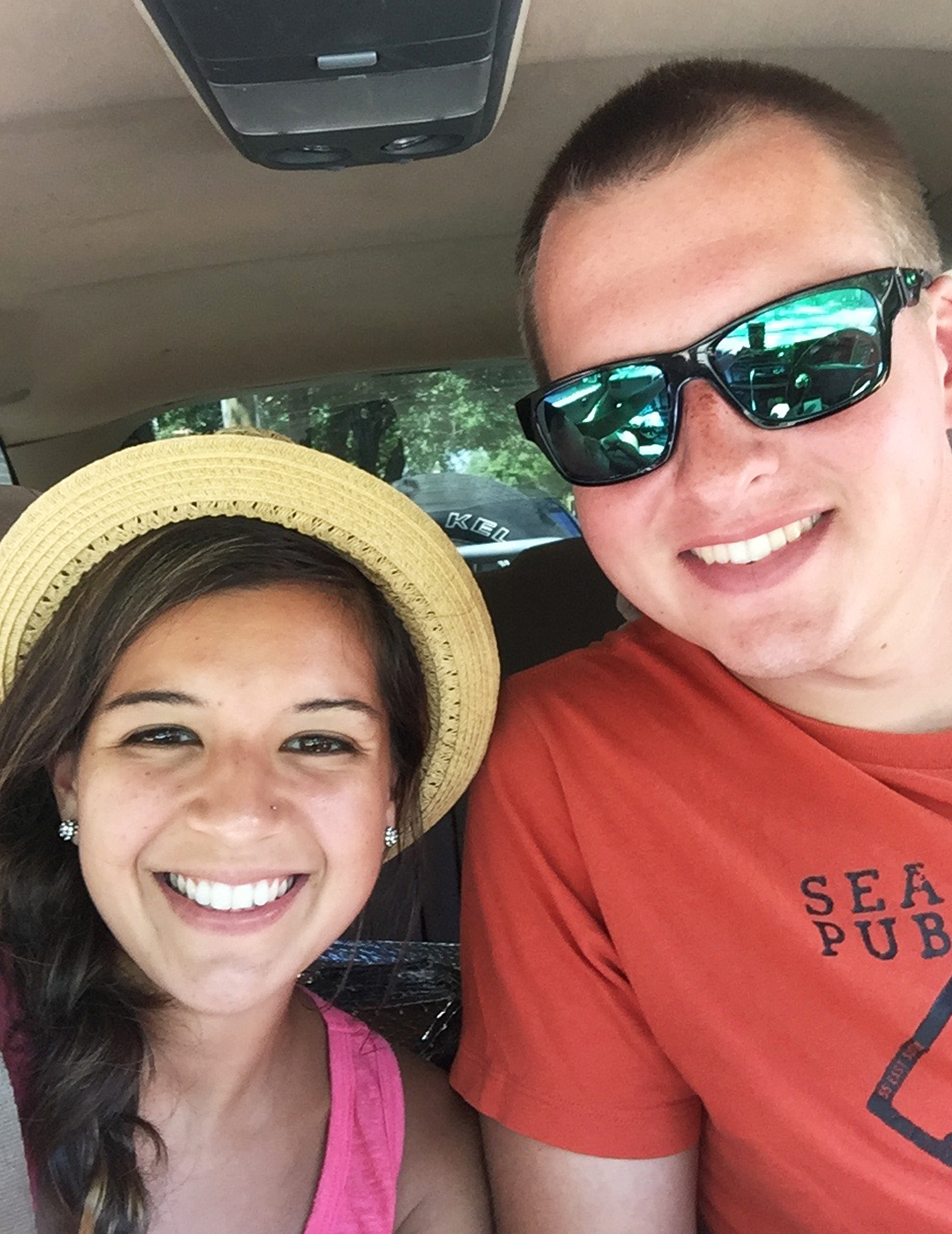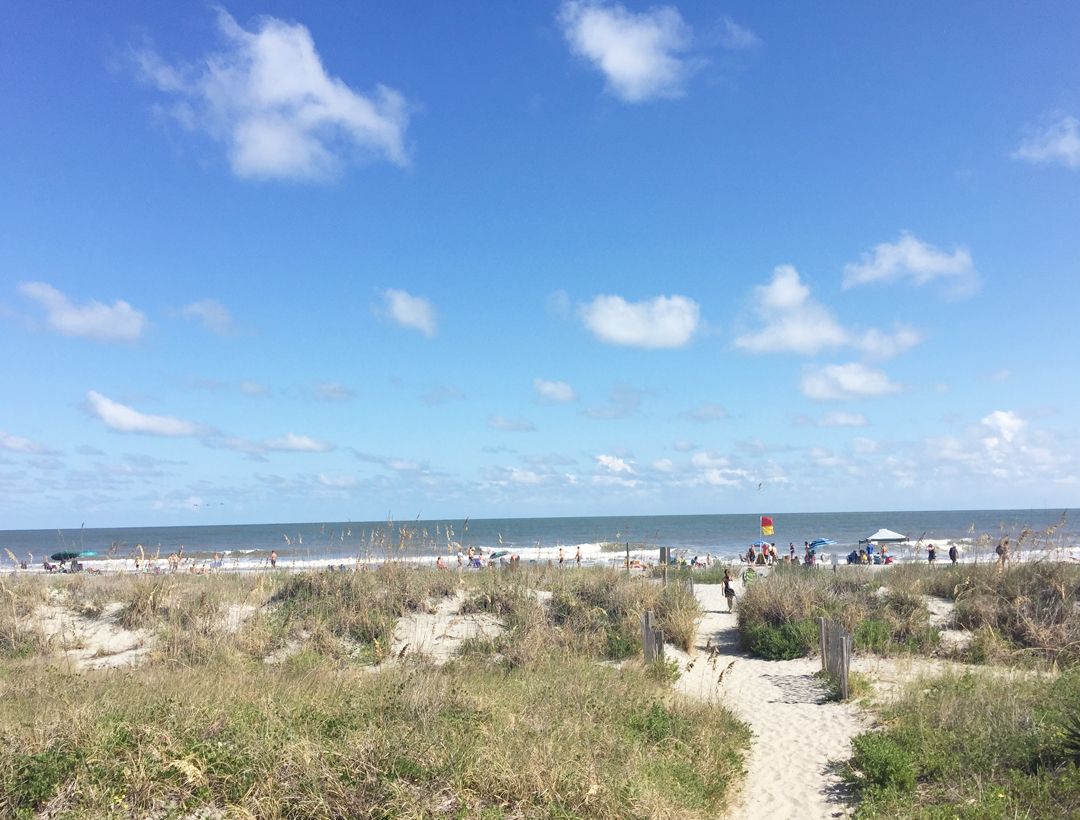 After spending a couple hours on the beach, we went home and got ready for the night! Once we were all ready, we grabbed an Uber and went out for dinner and drinks at Blossom. We all agreed that our tummies were full and needed to be rejuvenated at Carmella's, a must-visit dessert bar!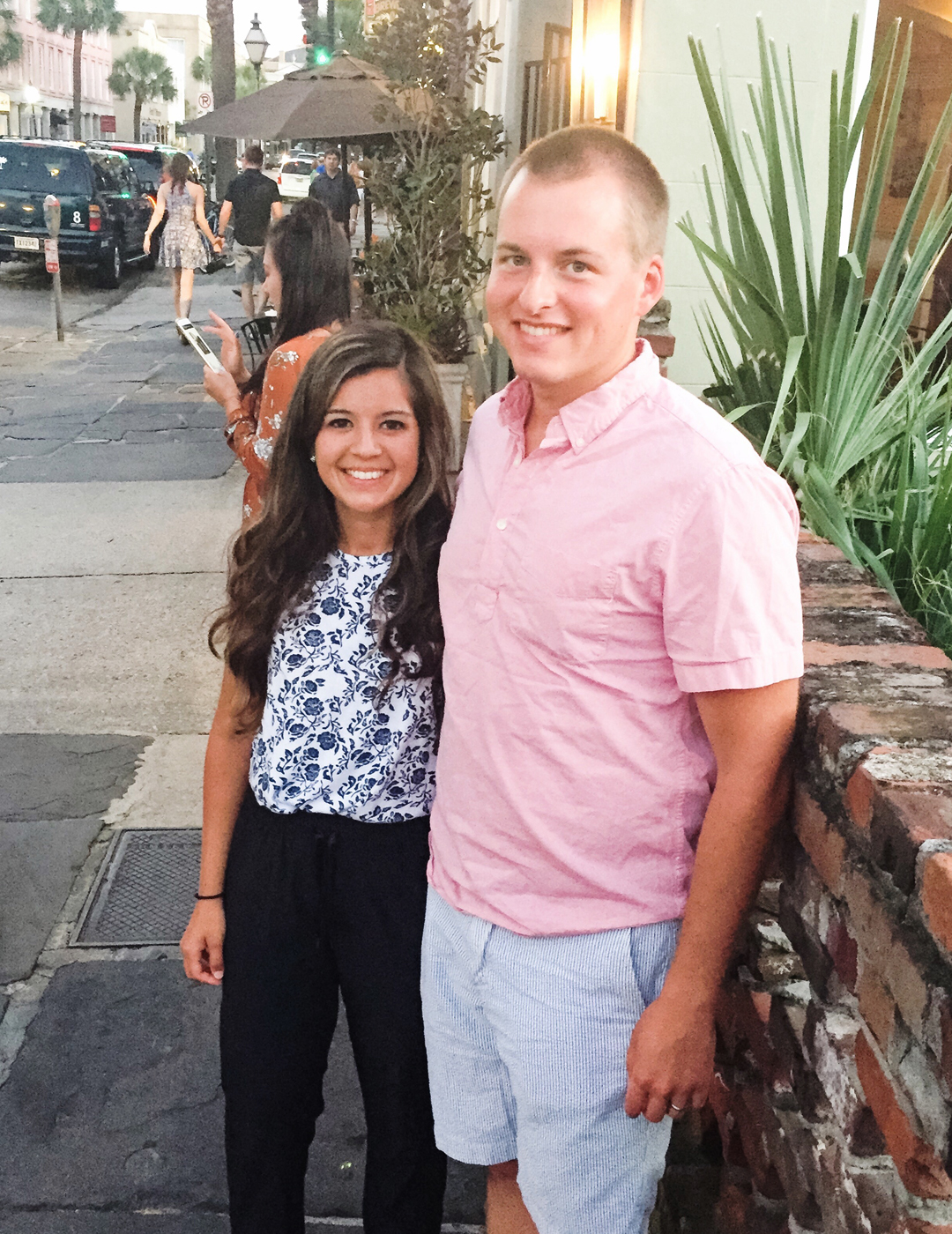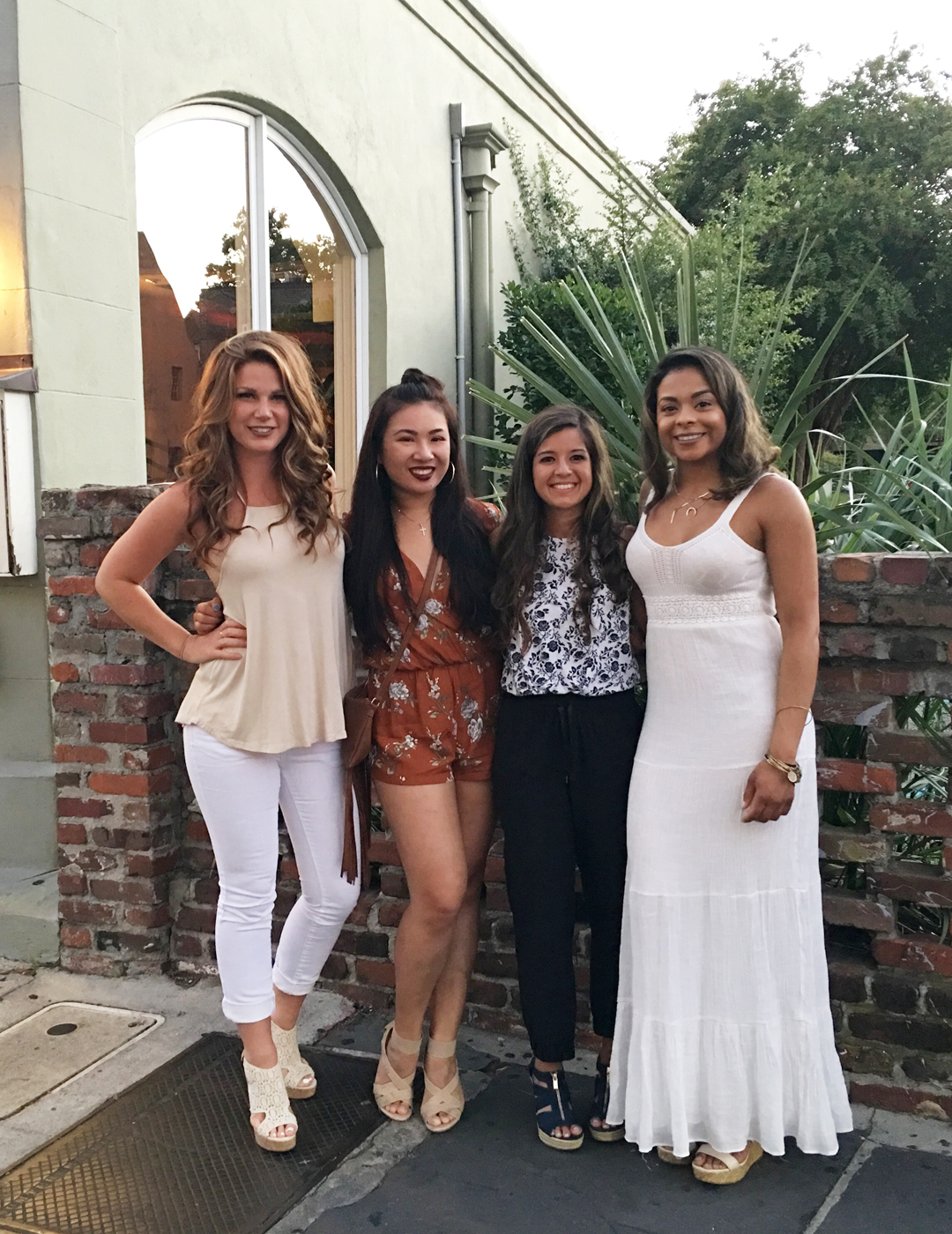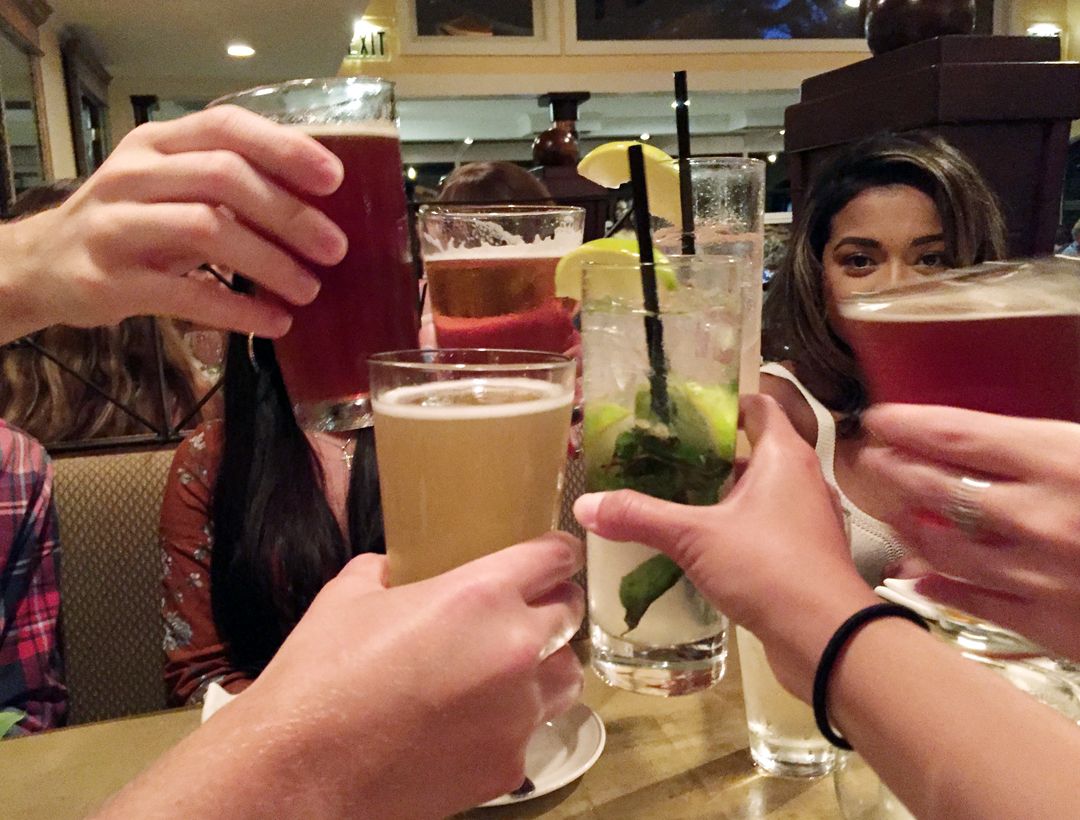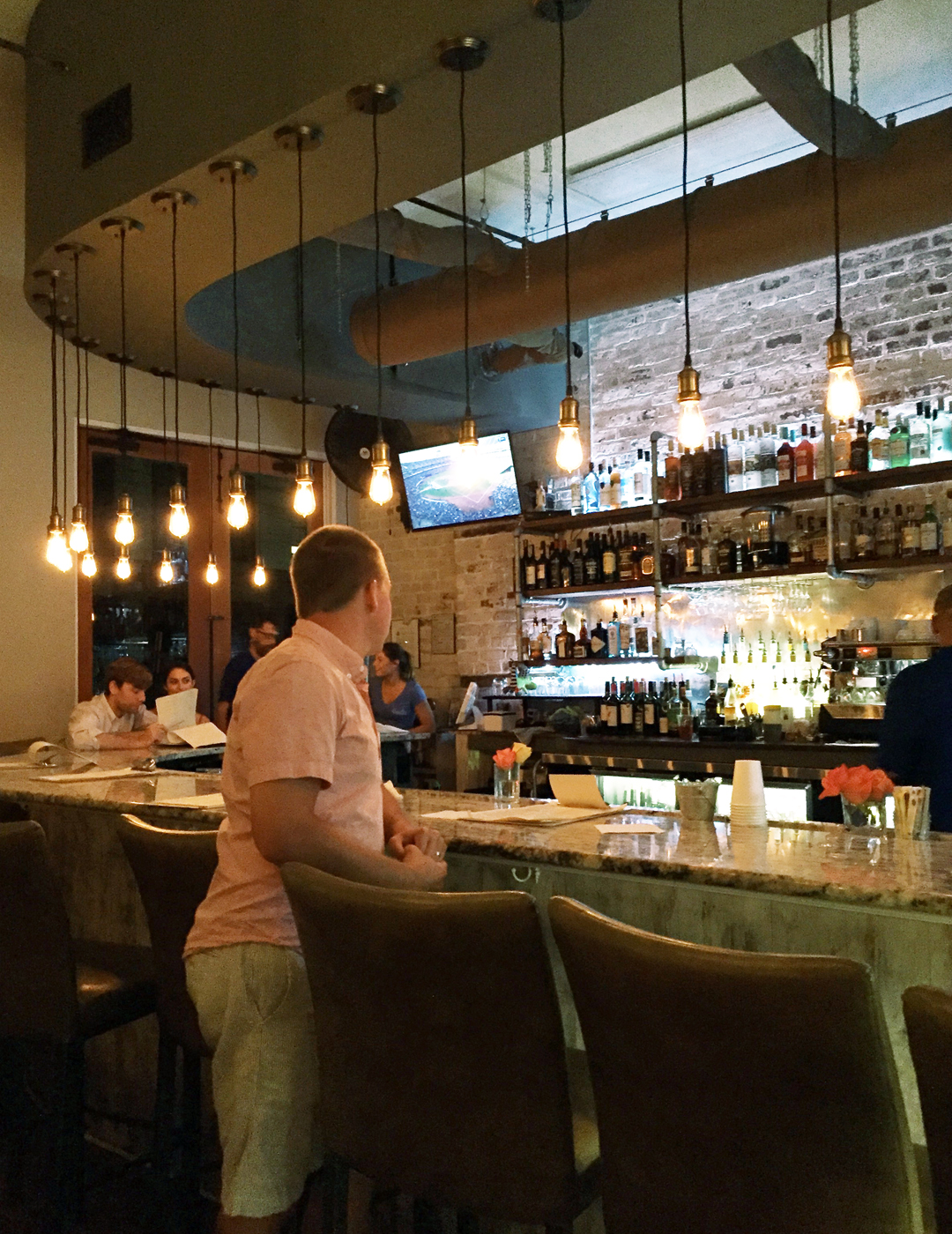 After Carmella's, we walked over to The Rooftop bar (again…can you tell we loved the place, hah!), grabbed a drink, and went off to the next bar: The Pavilion Bar. One of my friends made sure we stopped here as she said the view was beautiful…and she was right! It didn't disappoint. We then went over to King Street and stopped by a couple bars, but mainly stayed at one, named Fish. We LOVED this place so much and I don't know if it was the drinks or what, but the atmosphere was so fun! We stayed there for the rest of the night and partied our little butts off like we were back in college (minus the puking). Once it was closing time, everyone was hungry so we grabbed some biscuits at Callie's Hot Little Biscuit. After that we just about called it a night!
The next day was unfortunately our day to head back home! B, Scott, Portia, and I all had to head out early enough to make it home at a reasonable time. Before we hit the road, we grabbed brunch at Butcher and Bee. This place was too cute! I got a tasty BLT sandwich too! It was also great because they had an adorable outdoor patio that Portia was welcome to. So she enjoyed eating her food with us while we ate ours!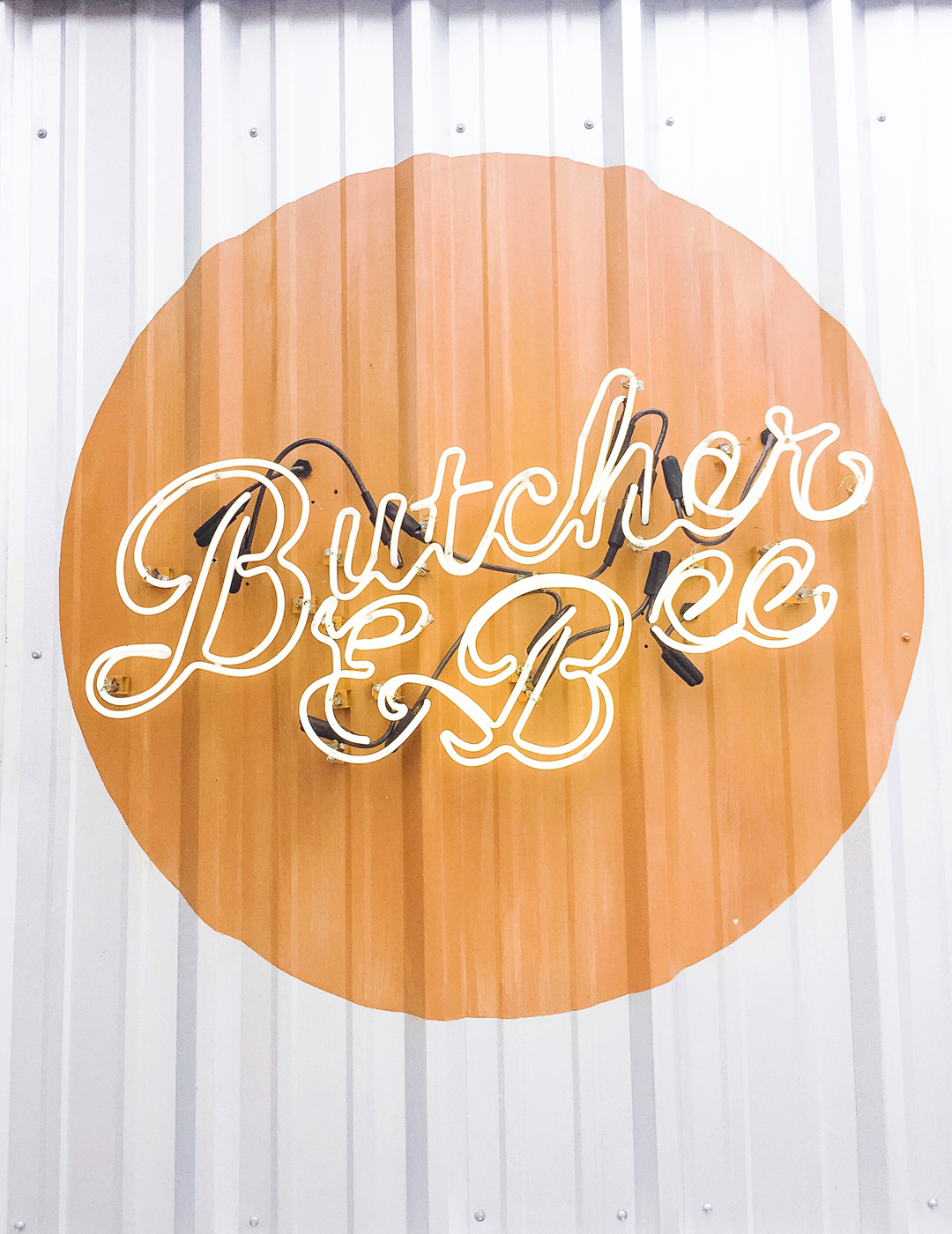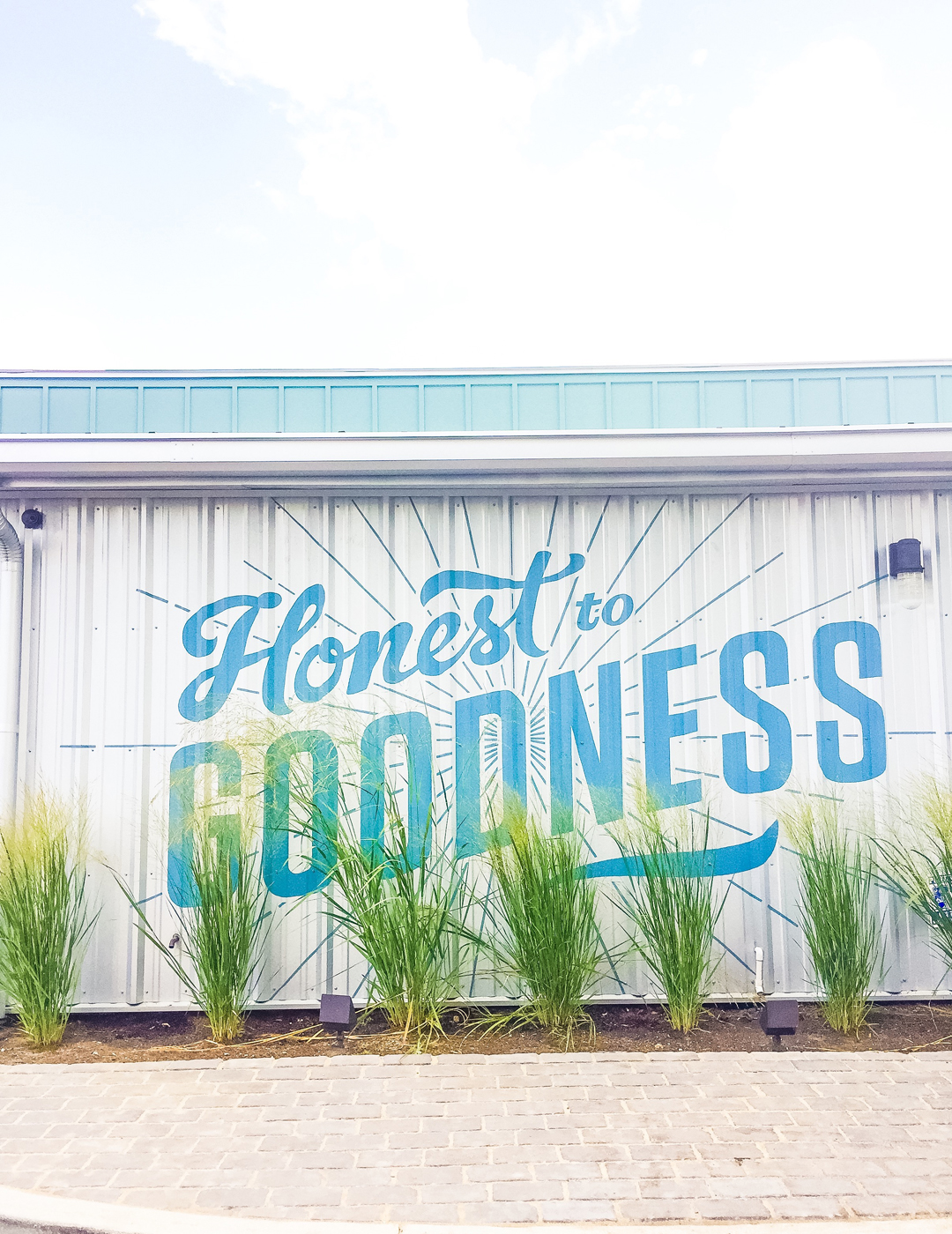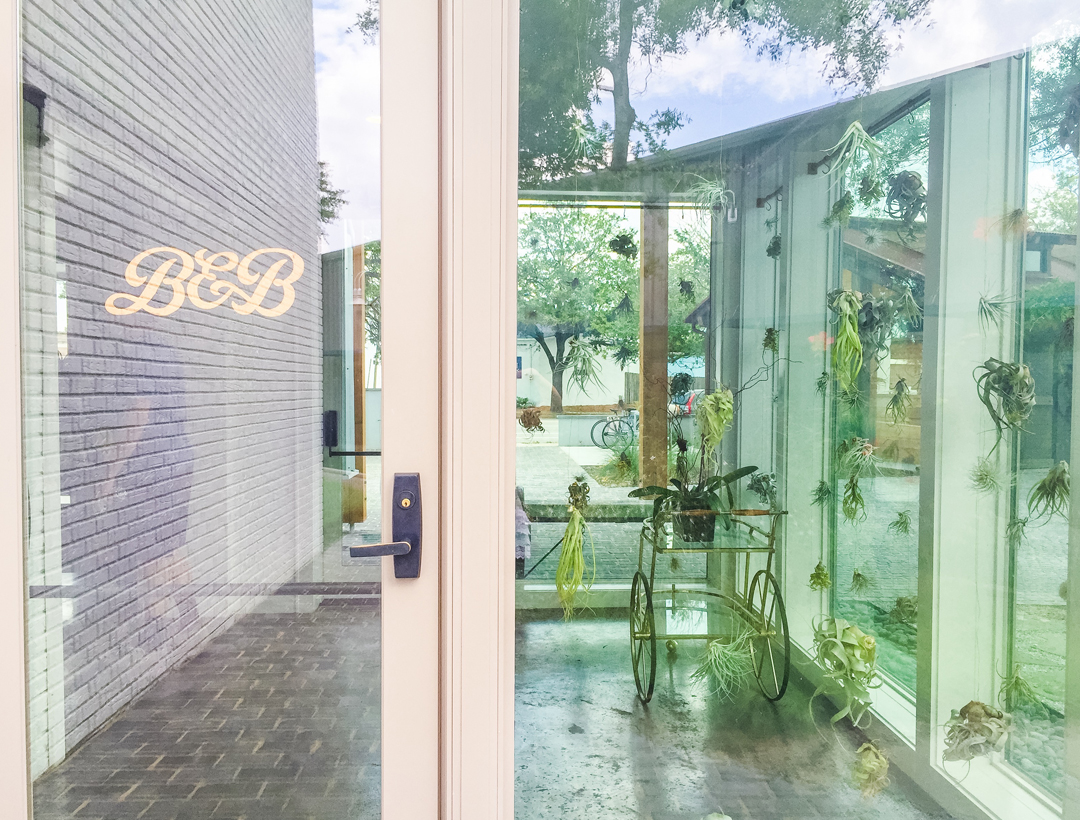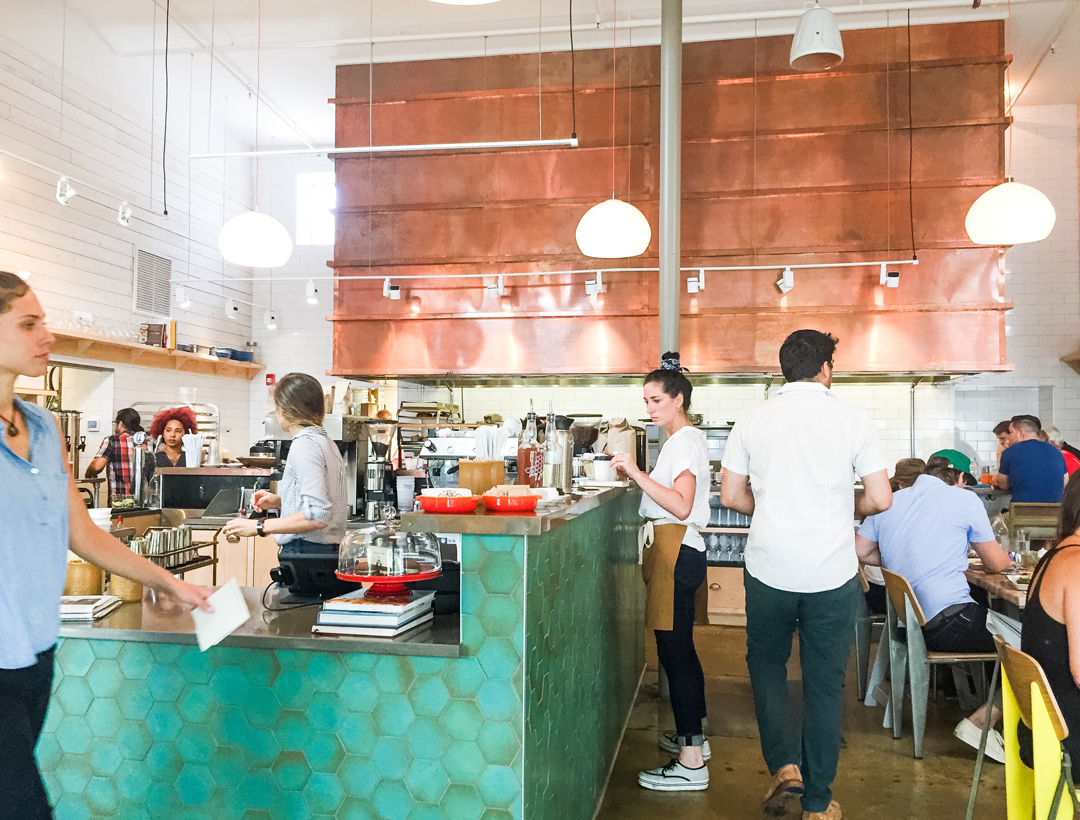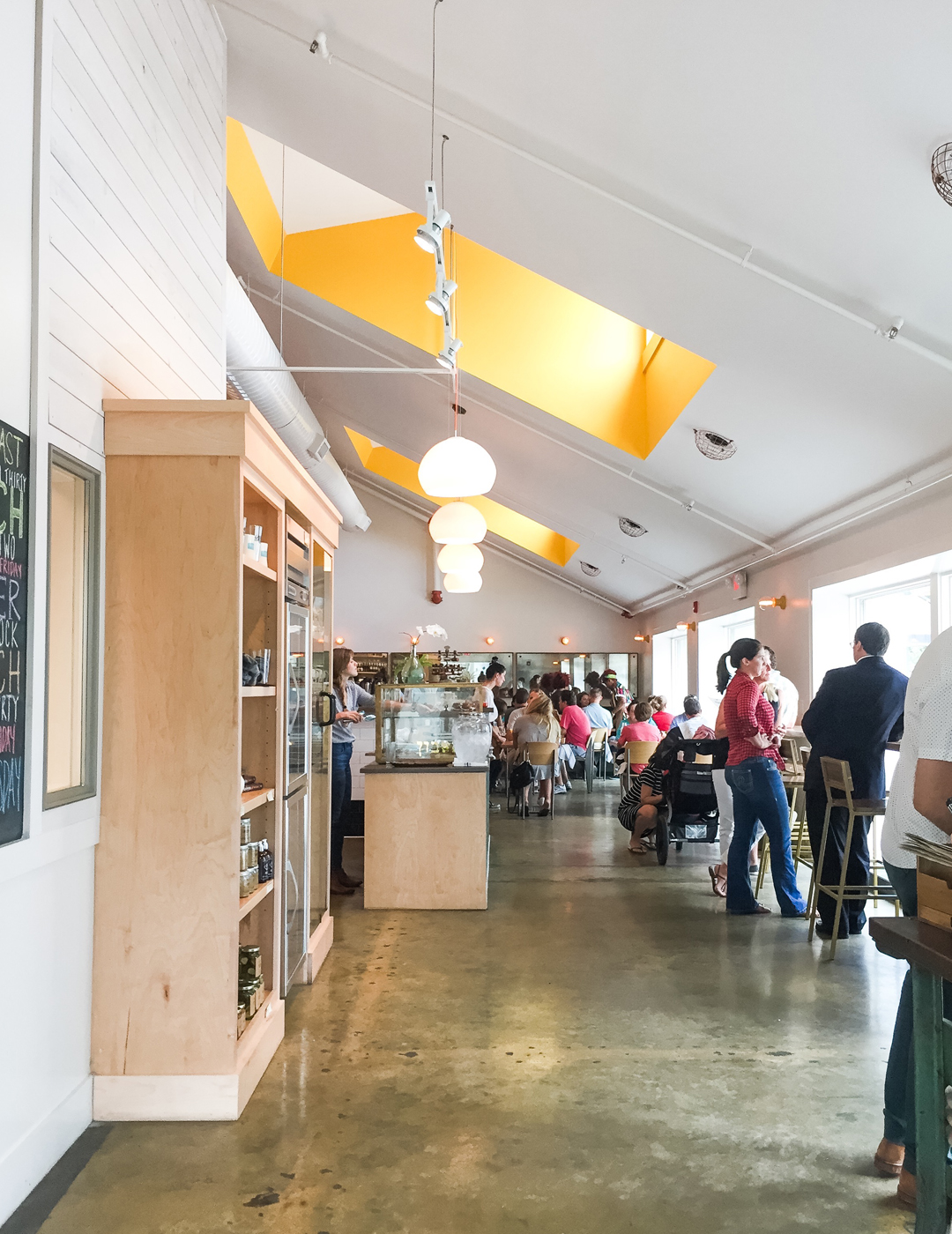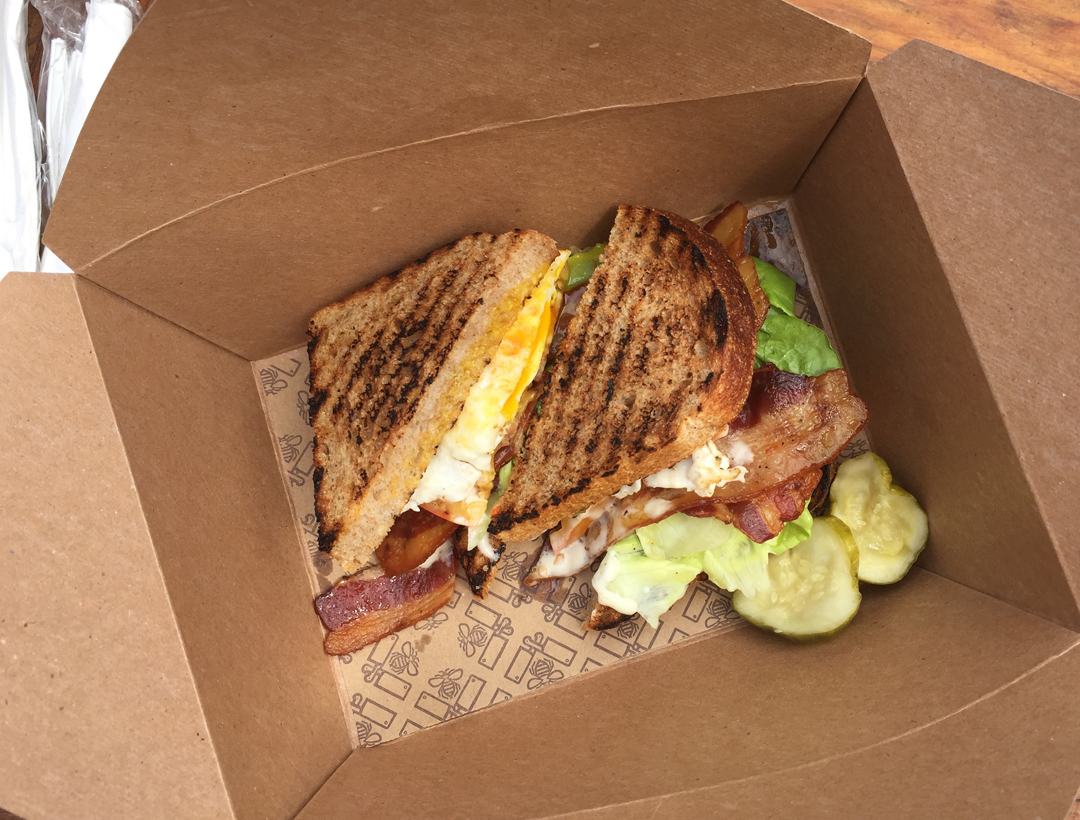 That about wraps up our trip! Honestly, I didn't get to see and do everything I had wanted to, but I have a strong feeling we'll be back sometime before the year is over (hint, hint B!).
Have you ever been to Charleston? If so, give me all of your recommendations and favorite places because I'll definitely try and hit those up the next time!