My Skincare Routine with California Pure Naturals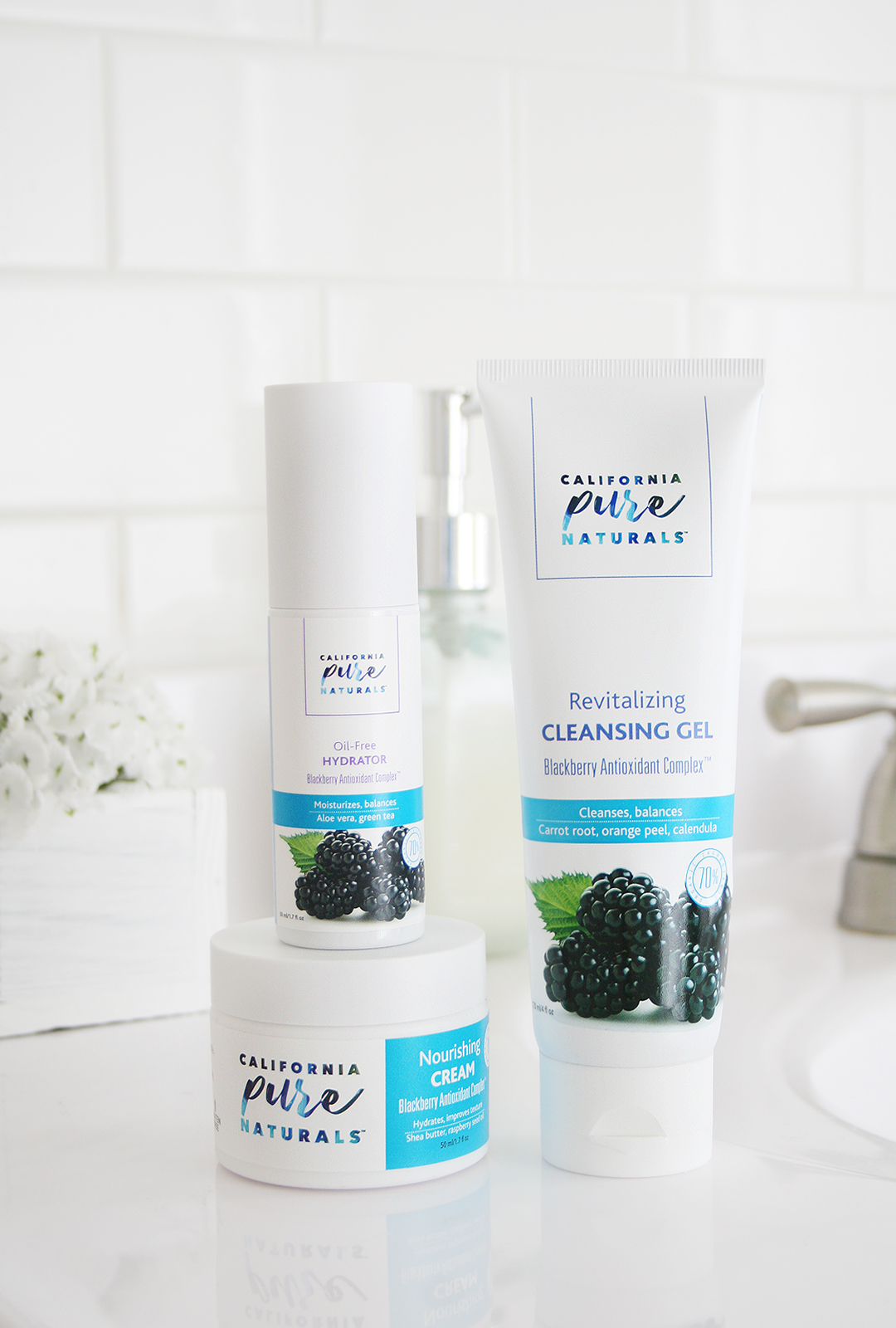 Happy Tuesday and happy Halloween's eve!! I'm beyond excited to share today's post with you all. I've been using this new skincare line, California Pure Naturals, for about 2 months now and let me tell you I won't go back to any other face wash or moisturizer. Before I keep going I want to say that my friends over at California Pure Naturals sent me their products to try with no strings attached. I'm so happy with how their face wash and moisturizer make my skin feel that I wanted to share with you all! I do want to emphasize that they did not send their product in exchange for a blog post. They simply just wanted me to try out their products. I personally had a great experience with their products that I wanted to share because I think the world needs to know about them!
Ever since Wilder, I've been on a kick to try and keep all of my every day products toxic-free. What I love about California Pure Naturals is that they are vegan, cruelty-free, and 70% organic.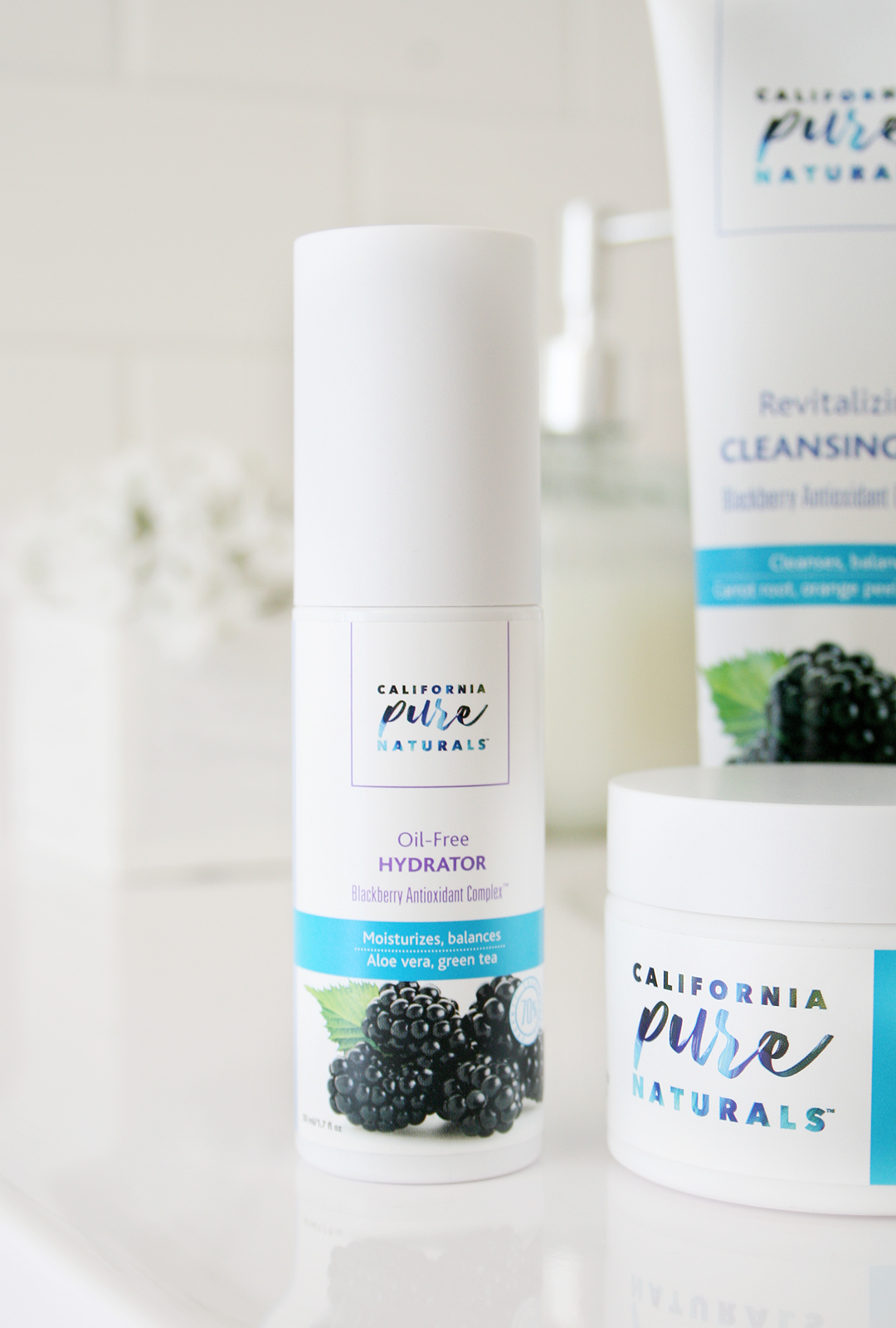 The first night I used their face wash I literally ran over to B and demanded that he felt how smooth my face was, haha! I'm not kidding it felt so amazing after I washed it. I've been using their revitalizing cleansing gel in combination with their oil-free hydrator and man does it make my skin feel clean and hydrated! The face wash is made up of orange peel and calendula flower extracts, which helps make your skin look bright and feeling renewed. The oil-free hydrator is made up of their exclusive blackberry complex, aloe, green tea, and other beneficial extracts. Every time I use the hydrator I'm amazed by how light it goes on my skin and how hydrated it feels after without feeling oily. I've been using their nourishing cream on certain parts of my face that have been getting some dry patches (especially since the weather is now starting to get cooler). The cream has a combo of their blackberry antioxidant complex, cranberry seed, and argan oil to help make your skin feel well nourished.
I'm happy to say that I'm officially converted and I hope I convert some of you because their skincare products are seriously wonderful!! Have I said enough?? Haha. Okay, one last comment, all of it smells amazing! Just like blackberries! You can check out all of their other products here. I hope you love them just as much!