My Daily Face Wash Routine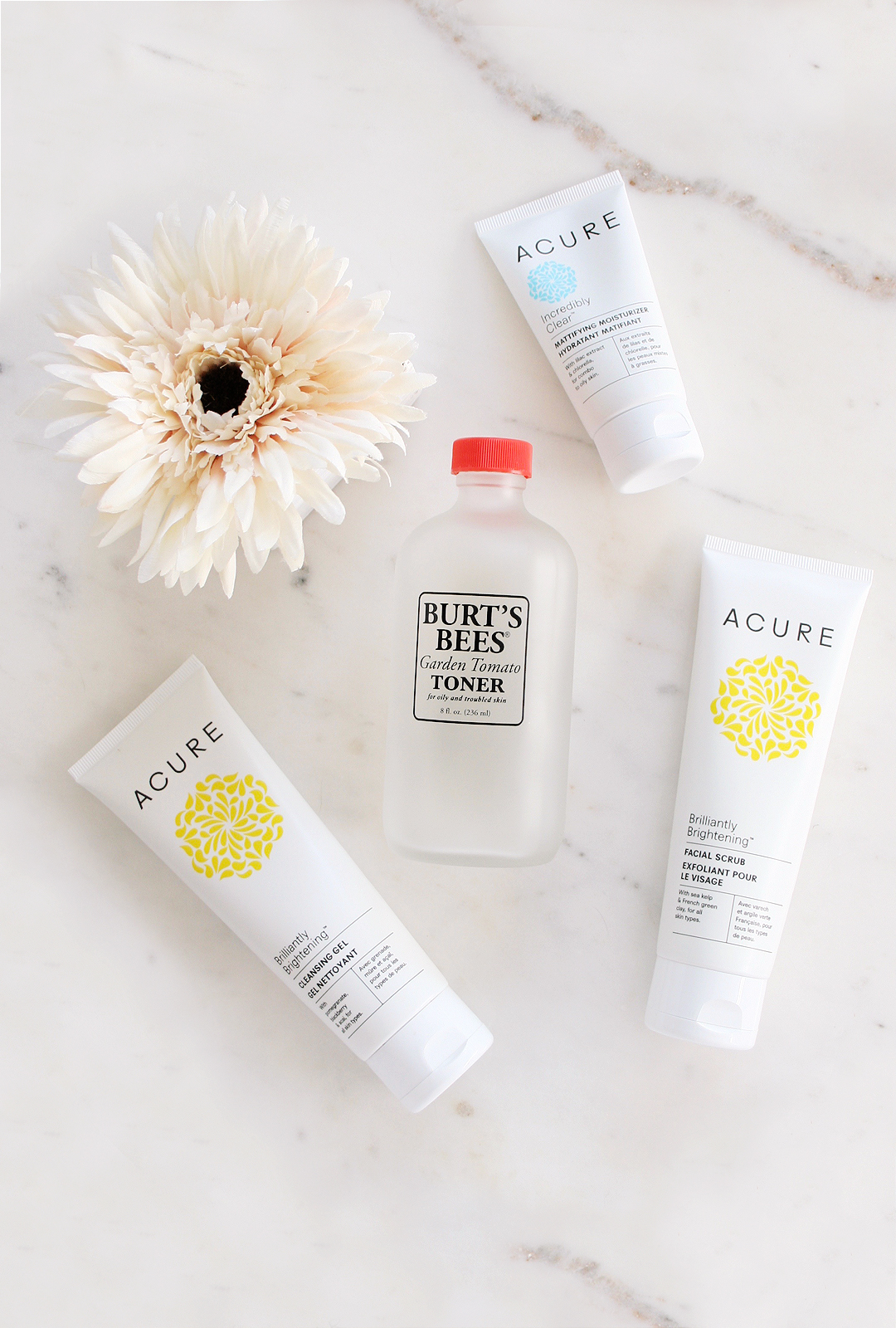 Ever since having a baby I've been extra mindful about what products I use every day. It's crazy how many toxic things there are out there that we use and have no idea about! If you're curious about your every day products (like makeup, toiletries, and cleaning supplies), download the Think Dirty app and it'll give you a rating of how bad it is as well as breakdown the ingredients for you. I was surprised to find that some of my products had a bad rating!
Once I learned that my face wash wasn't the best thing to be washing my face with, I quickly did some research to find budget friendly toxic-free options. Acure and Burt's Bees were on the top of my list! Acure is 100% vegan, which I love! Since I have semi-oily sensitive skin I chose the best option for my skin type. I've been using Acure's cleansing gel, facial, scrub, and matifying moisturizer daily. I of course only use the facial scrub every 3 days. My sister recommended using Burt's Bees Garden Tomato toner since she uses it daily and we also have the same oily skin type. I love it! I checked it on the Think Dirty app and it had a great rating as well! So far, it's been keeping my face clean and refreshed. I highly recommend both of these items if you're on the market for some new face wash. They of course are not only vegan, but budget friendly which is a huge plus in my book too!
Disclosure: This blog post contains affiliated links above. As an Amazon Associate I earn from qualifying purchases. This means at no additional cost, I will earn a commission if you click through and make a purchase.