Mother's Day DIY Mini Herb Garden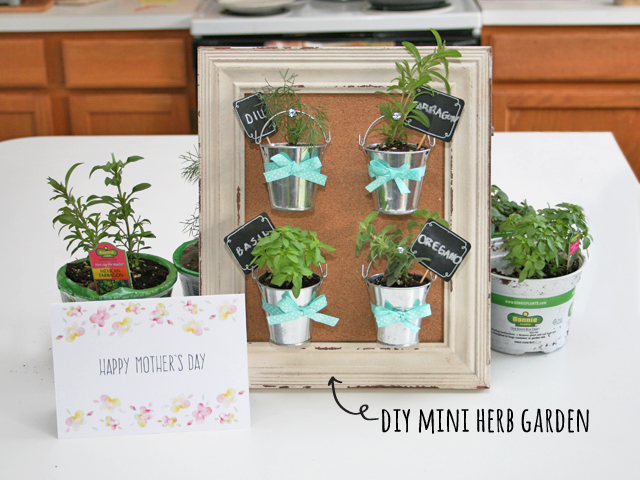 I went home to visit my family this weekend, and enjoyed making this DIY mini herb garden with my sister for Mother's Day! It's probably one of the cutest little gardens that you can make for your mom (or yourself) for the kitchen. Anytime one of the herbs is needed, they can just snip it right off their mini garden. Note: Since this little garden does need sunlight, you will need to have it by a window.
In addition to the mini herb garden, I also created a printable Happy Mother's Day card that you can download here.
What you need:
• Assortment of Herbs—4 total
• 8 in. x 10 in. corkboard frame (I was able to find mine at HomeGoods, but if you are not able to find one, you can purchase any frame you like, and the piece of corkboard separately. Then simply cut the corkboard down to fit the frame.)
• 4 Mini tin pails
• 4 2-½ in. machine screws
• 4 Washers (be sure that the diameter is big enough to support the back)
• 4 Nuts
• Drill
• Chalkboard toothpicks (you can make these with toothpicks and black paper, or Target sells them)
• Chalk or chalk pen
• Ribbon (Optional­—I thought it would be nice to tie them around the pails)
How to make the Mini Herb Garden:
Step 1: Drill 4 holes through the front of the frame. For each hole, insert a screw followed by a washer and a nut. Make sure the screw sticks out of the back of the frame just enough so the washer and nut can fit tightly onto the frame.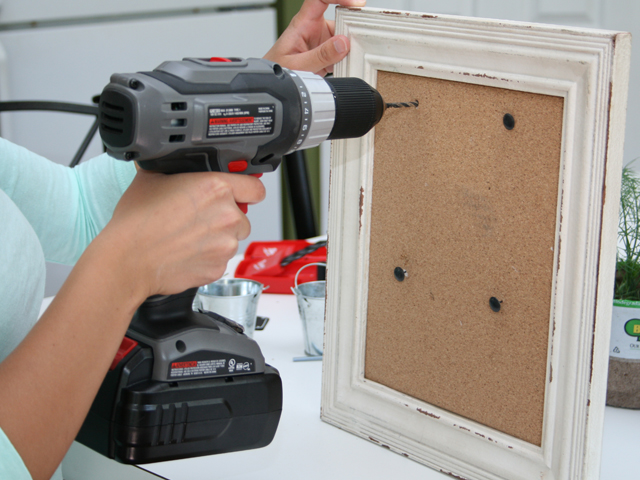 Step 2: Place each herb into its own mini tin pail. I was able to use a large spoon to scoop the plant out. If you do want to use the ribbon, you can now tie it around the pail.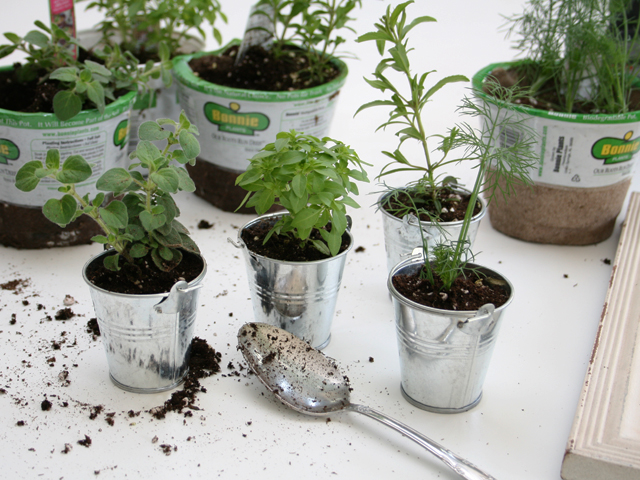 Step 3: Use the chalk to label each herb on the chalkboard toothpicks and stick them into their corresponding pail.
Step 4: Hang the tin pails off of the screws you drilled into the frame. Your mini herb garden is now complete!