Marshmallow Peeps Milkshakes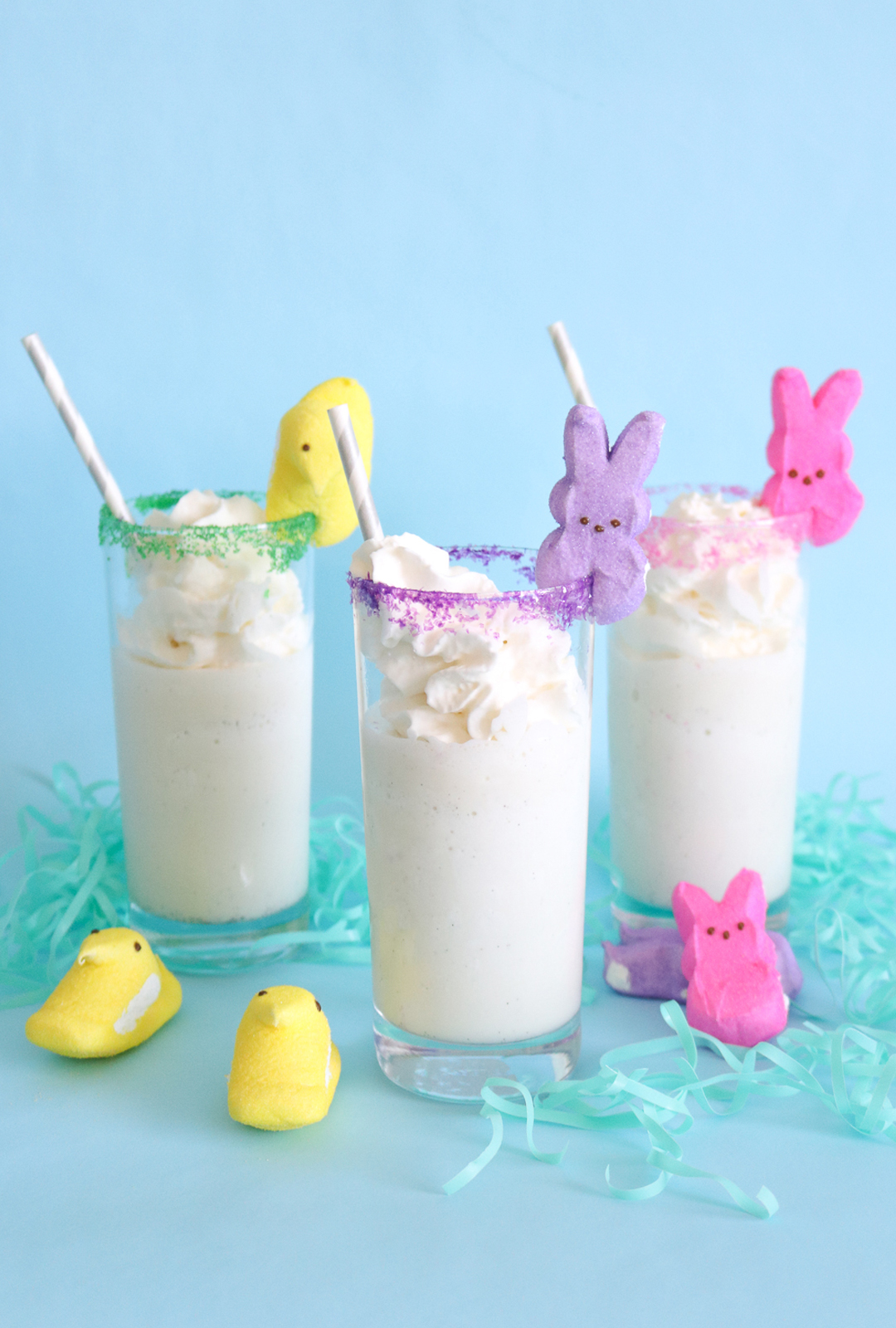 Hey there! It's that time of year again when you can't walk through the store without finding Peeps on every aisle. I, Holly, am all about any holiday that involves candy, so Easter is perfect for me! Since Peeps are so popular this time of year, I thought I'd try an Easter take on a milkshake by making these marshmallow Peeps milkshakes. They're a fun way to enjoy ice cream for Easter and the Peeps add color to the rims.
In order to make these milkshakes taste like marshmallow, I blended vanilla ice cream with marshmallow fluff, but the marshmallow flavor stays light and not overpowering. Because of the texture of marshmallow fluff, you need to blend well to ensure you don't end up with chunks of unmixed fluff. I also like to add sugar and vanilla to up the flavor and balance out the milk added, and using a good quality ice cream will make a big difference. To add some color, line the rims of glasses with colorful sprinkles or edible glitter because WHY NOT?! Plus, every milkshake must be topped with whipped cream!
Here's how to make them!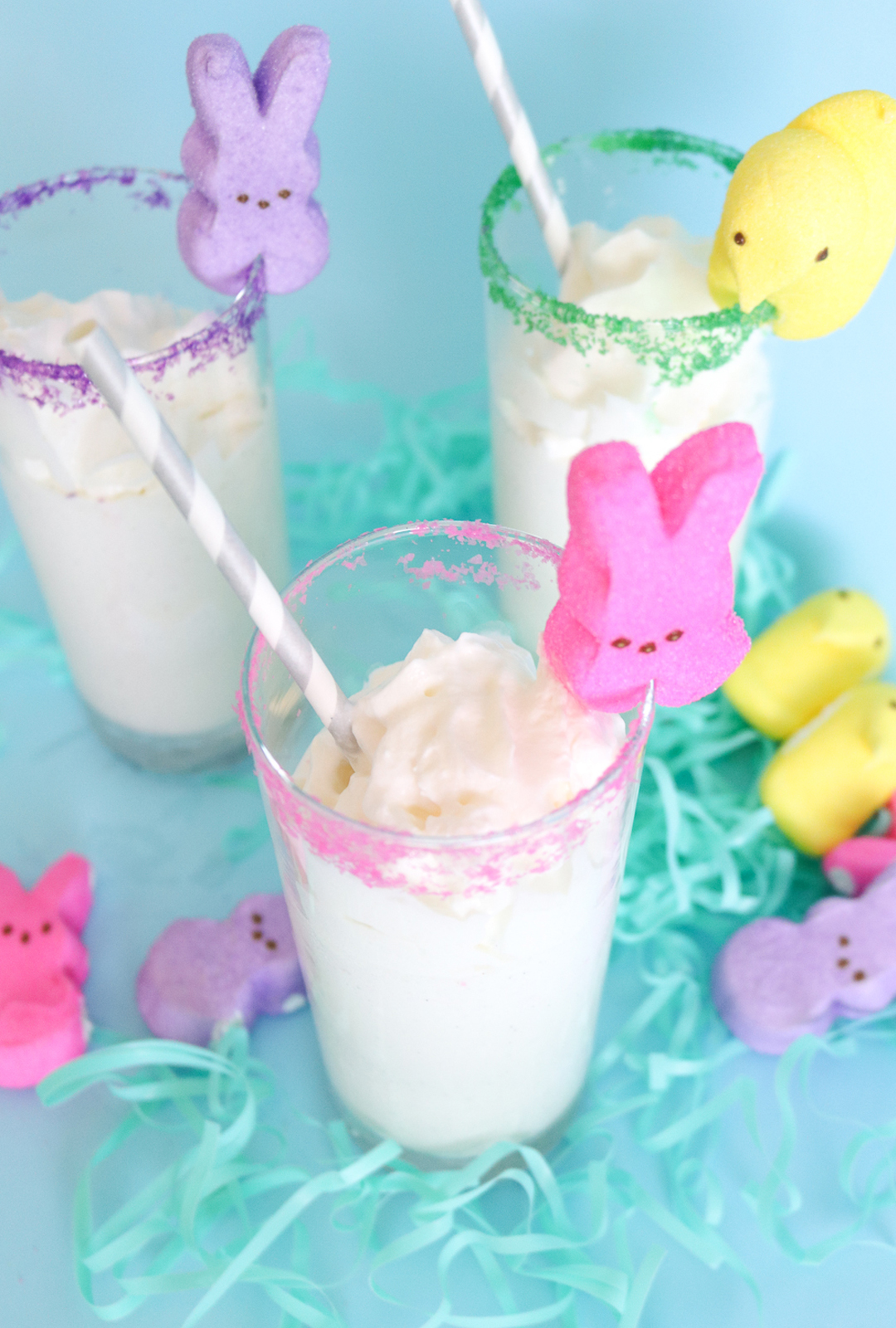 ---
This recipe makes about 2 milkshakes.
Ingredients:
• 5-6 scoops high quality vanilla ice cream
• 1 tbsp granulated sugar
• 1 cup milk
• 1/3 cup marshmallow fluff
• 1 tsp vanilla extract
• Whipped cream for tipping, optional
• Peeps for topping
---
Combine the ice cream, marshmallow fluff, sugar, milk and vanilla extract in a blender and blend until all ingredients are well-mixed. Add more ice cream or milk as needed to reach your desired consistency.
If you want to take it to the next level, you can also add sprinkles to the milkshake!
If desired, line the rims of glasses with colorful sugar, sprinkles or edible glitter and pour the milkshakes into the prepared glasses. Top with whipped cream and sprinkles as desired. Lastly, use a sharp knife to cut a slit in the bottom of Peeps marshmallows and add it to the rims of the glasses. Add a straw and start sipping!
Both and adults and kids will love these, and despite the marshmallow addition, they don't taste overly sweet. Enjoy all spring-long!