I'm Now Selling on Casetify!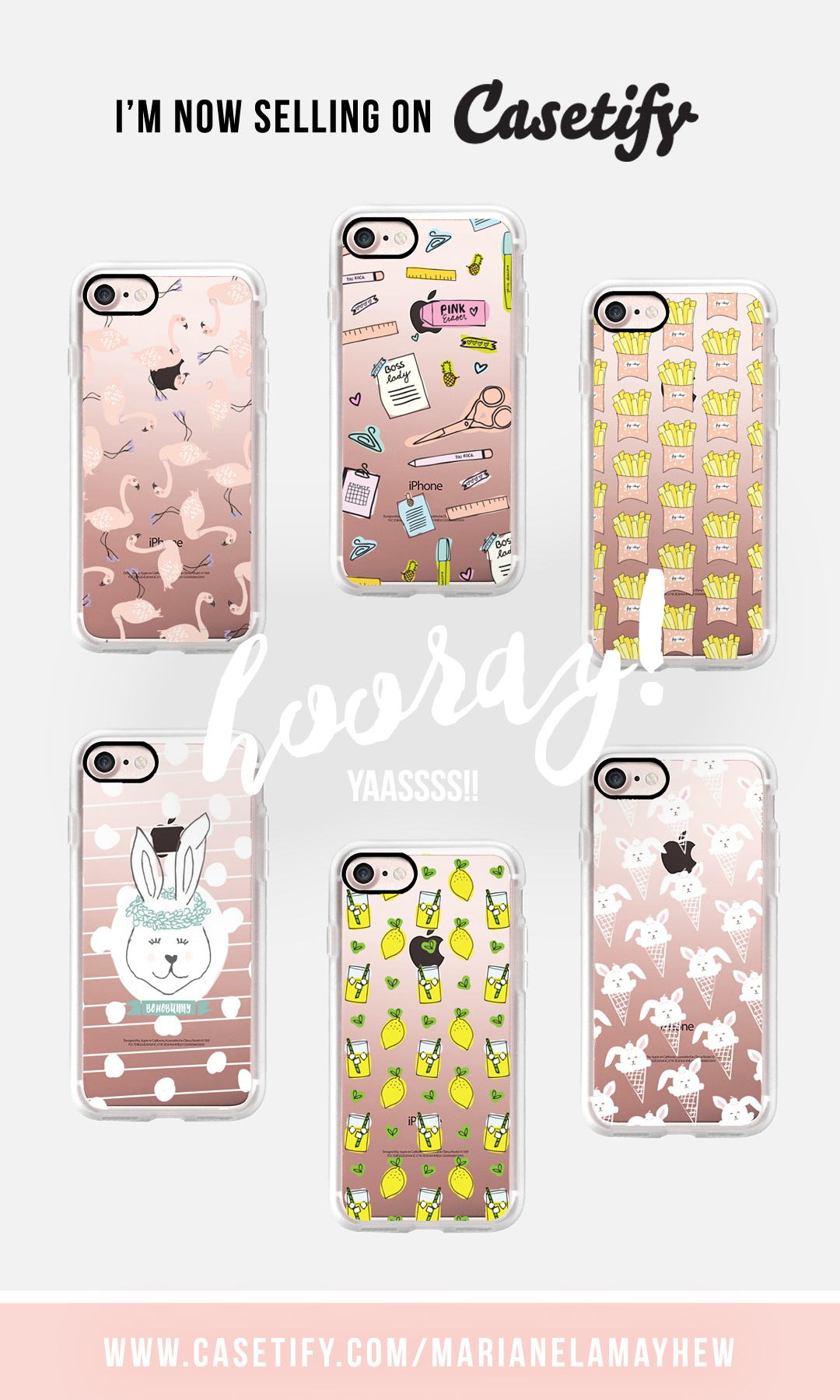 I'm popping in on a Wednesday with some pretty exciting news!! I'm now selling my artwork on Casetify! Have you heard of them before? I absolutely love them because you can buy different kinds of cases for your tech with one-of-a-kind designs from artists like me!
I'm currently selling iPhone cases, Apple watch bands, iPad covers, and Macbook sleeves in my shop with some of my favorite illustrations! I'm sure some of them look familiar to you all! I'll be uploading some new designs soon, but in the meantime, you can take a look and shop the current ones!
Let me know if there's anything you guys would like to see on the cases because you may just see it pop up in the shop!
As always, a big hug and thank you to each and every one of you for supporting me and what I love doing!
xoxo
-Marianela