Home Tour: Our Breakfast Nook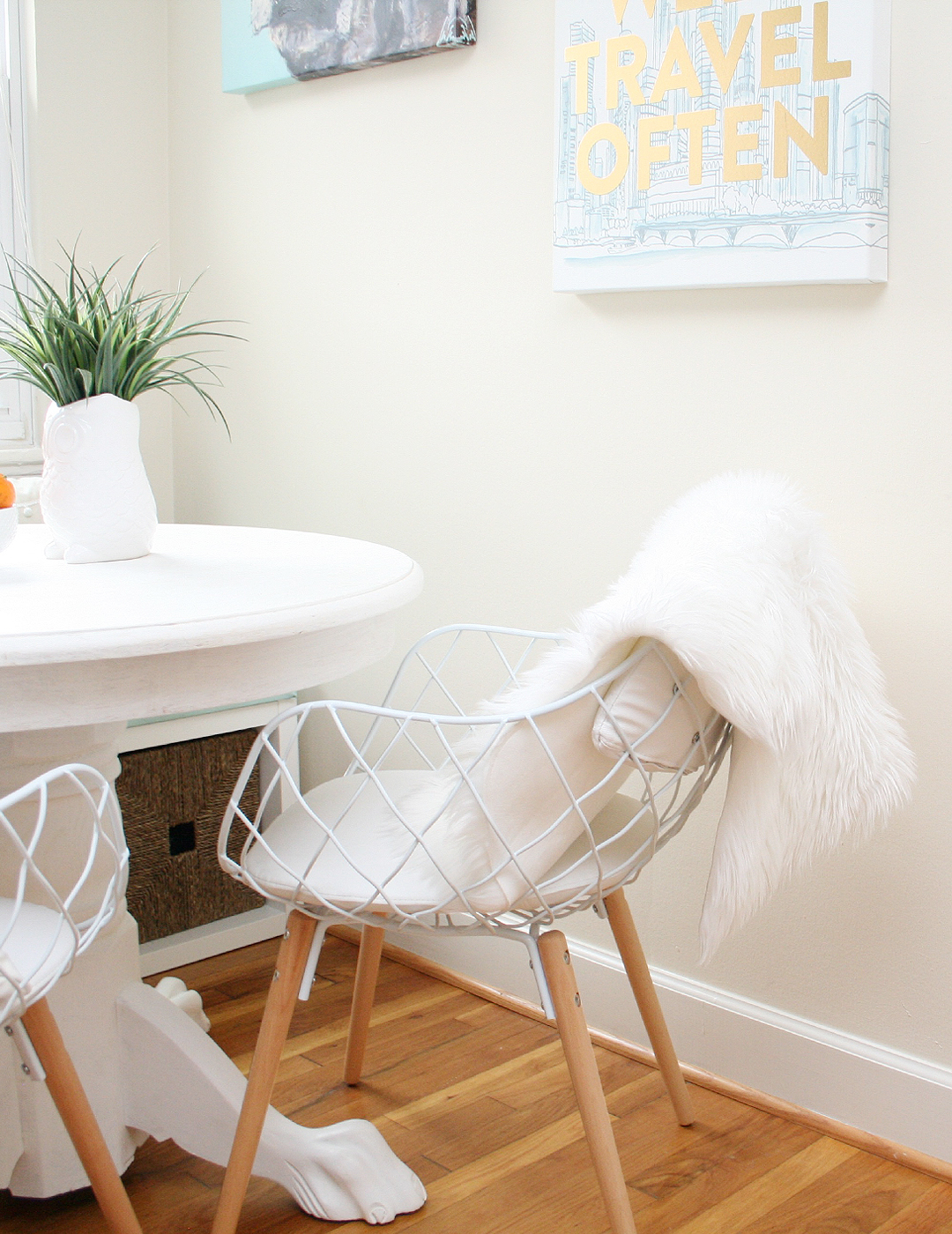 It took a little while for me to figure out this little corner nook of ours, but I pretty much knew what I wanted to do once I put this mood board together! I was ALL about the tulip table, but realized we couldn't exactly find anything in our price range, so I went to plan B: Craigslist, the Offer Up app, etc…AND it worked—I found a claw foot table for $30! A beautiful claw foot table guys!!! I knew this was too good so I snagged it immediately. After a little home improvement to the table (shortening the height and chalk-painting it white), it was perfect for our space.
Since we're still on a budget-friendly decorating option, we decided to DIY our bench for the nook. The benches I found were a little pricey for us and thanks to Pinterest, I already knew I could use this Kallax bookcase for just $60! And that's just what we did; by turning the bookshelf on its side, it worked out perfectly! I had a specific color in mind for the seat cushion bench, so we went ahead and DIYed it ourselves. There are so many tutorials out there, but this one was pretty helpful.
Once the bench was complete, I immediately went to HomeGoods and got pillows as well as wall art! It was a success!! The painting of the cow is probably my favorite…it reminds me of Chick-fil-A and couldn't make me happier! The wall art findings matched perfectly with the nook.
One last thing we need to add to this little corner is our bar cart. B has quite the whiskey collection and our cabinets are overflowing, making a bar cart a necessity! We kept the B-A-R marquee letters from our wedding knowing we wanted to place it above a bar cart once we got one. We are currently still on the look out for the perfect one, but we know we'll find it soon enough and promise to share once found!
Okay, enough of me talking. Here's the little tour on our breakfast nook! Gah, I love it so much!! Let me know what you think!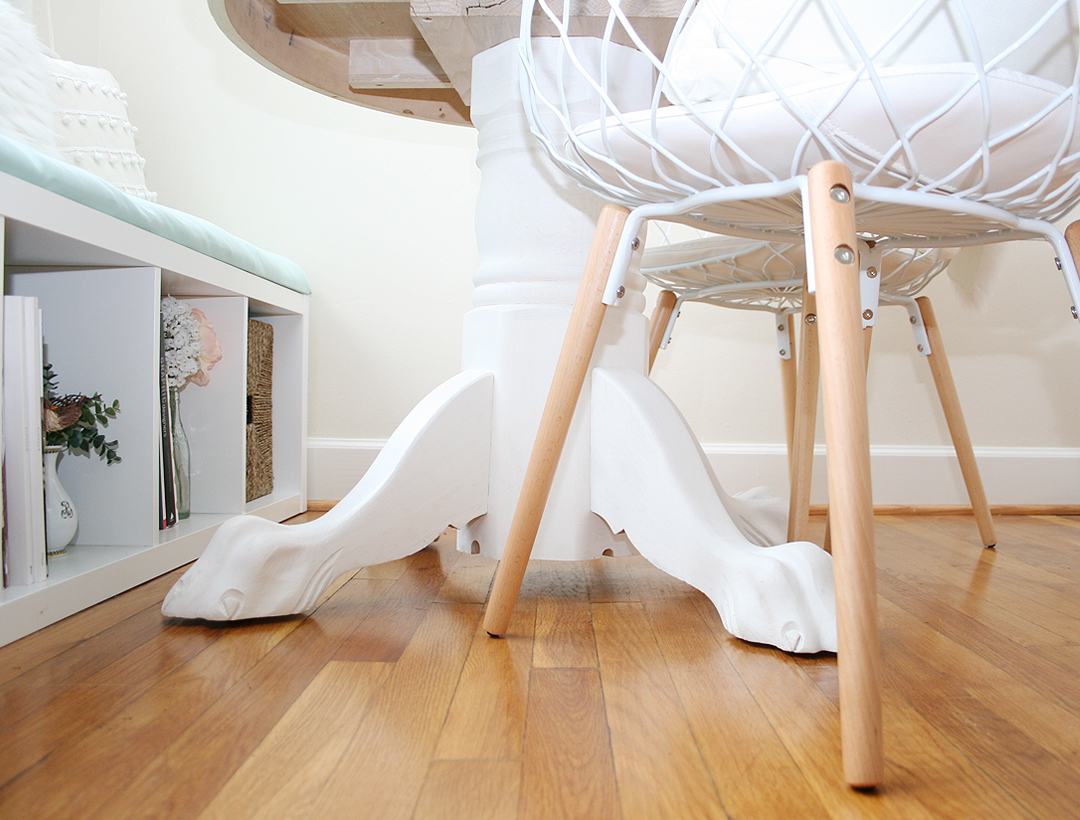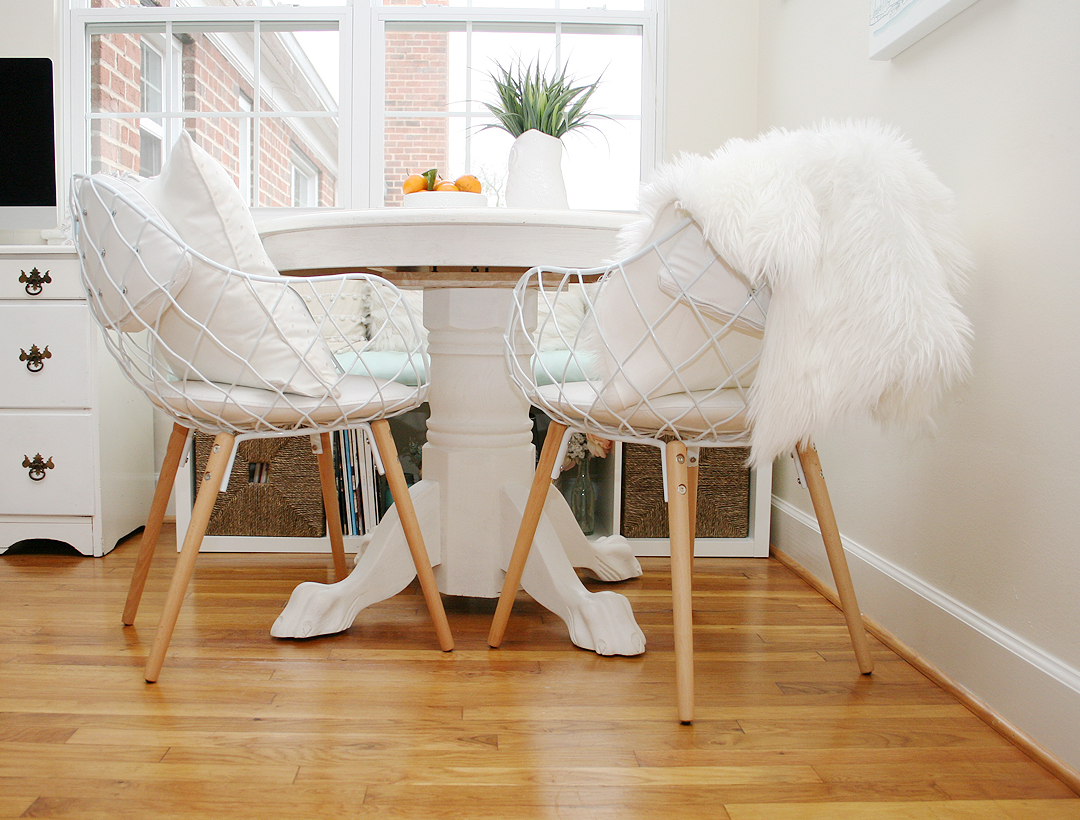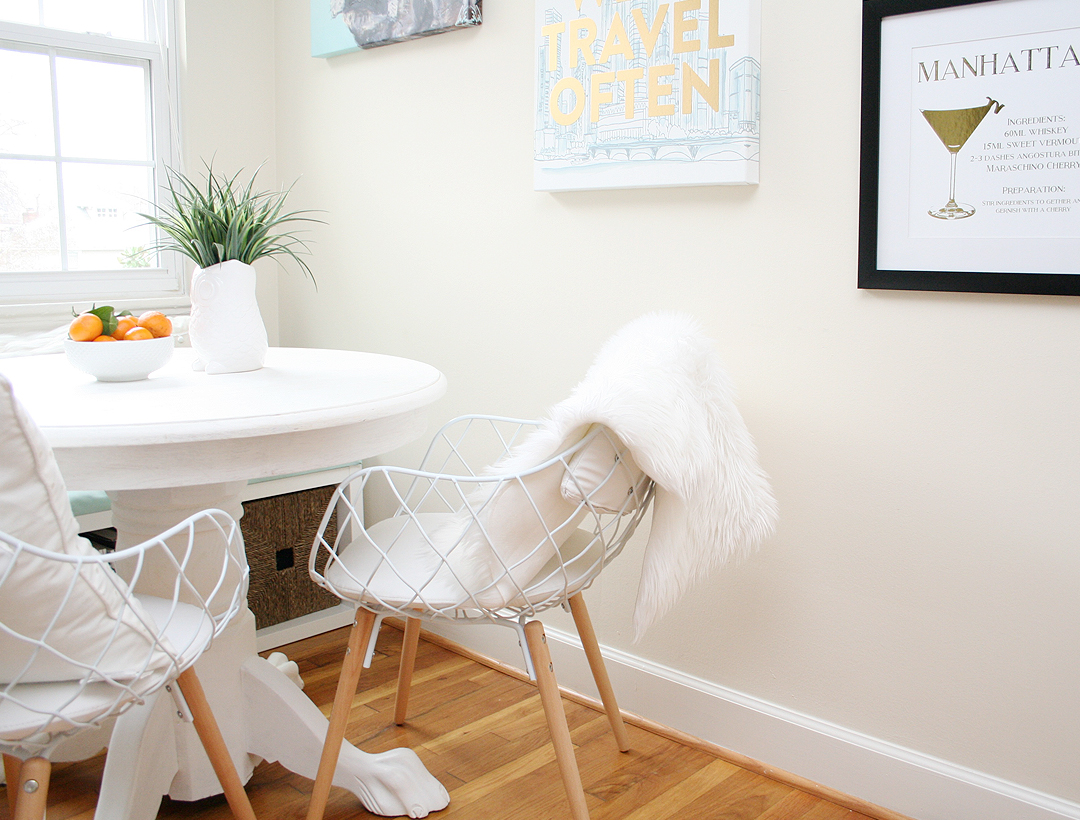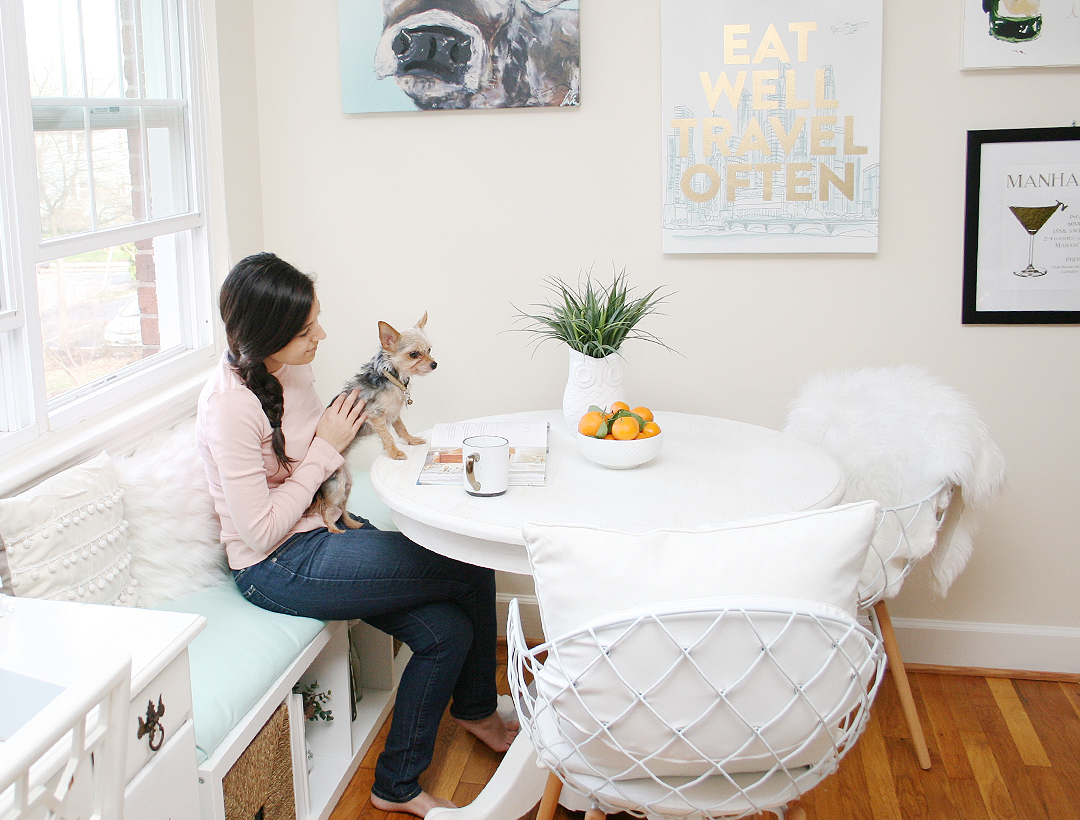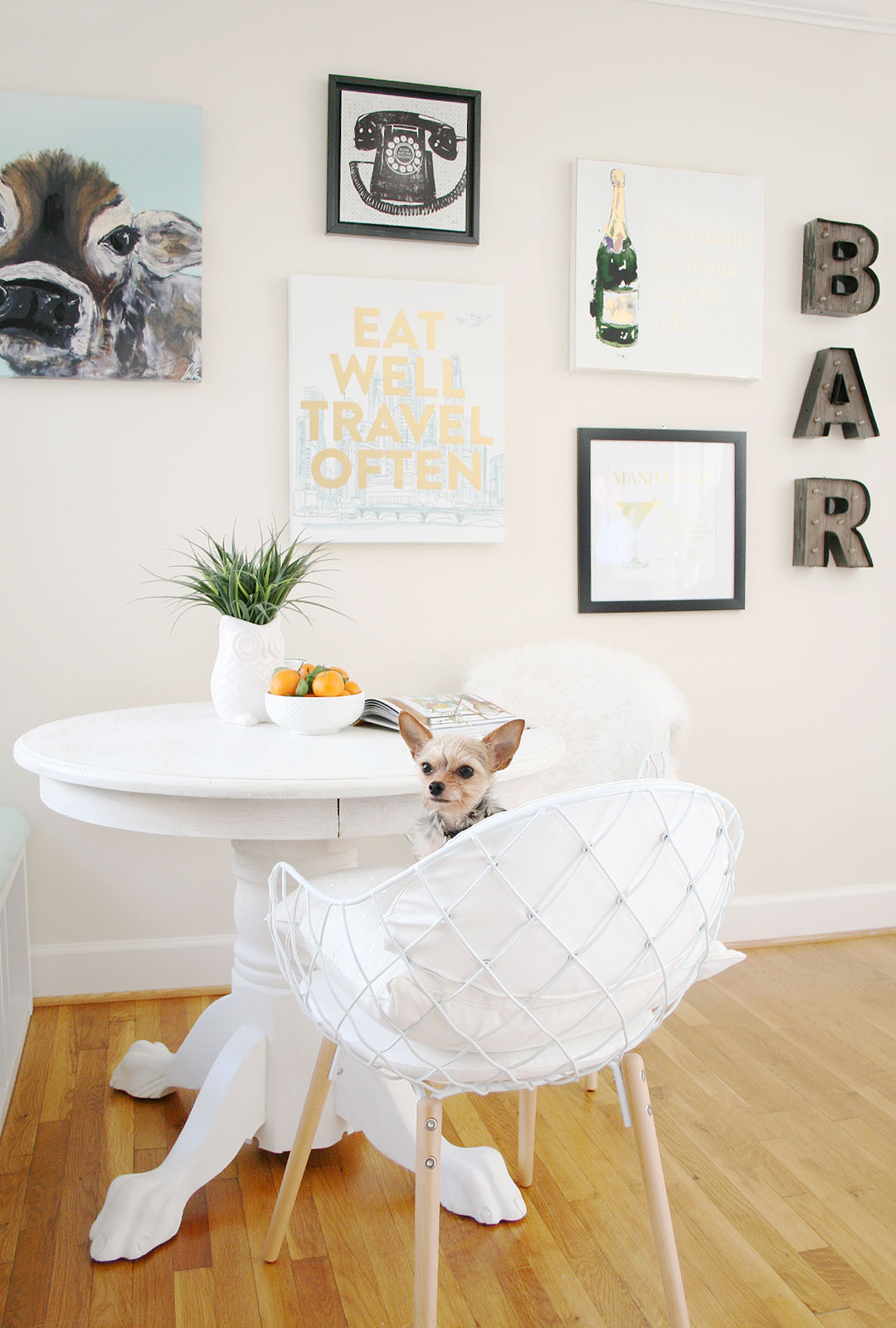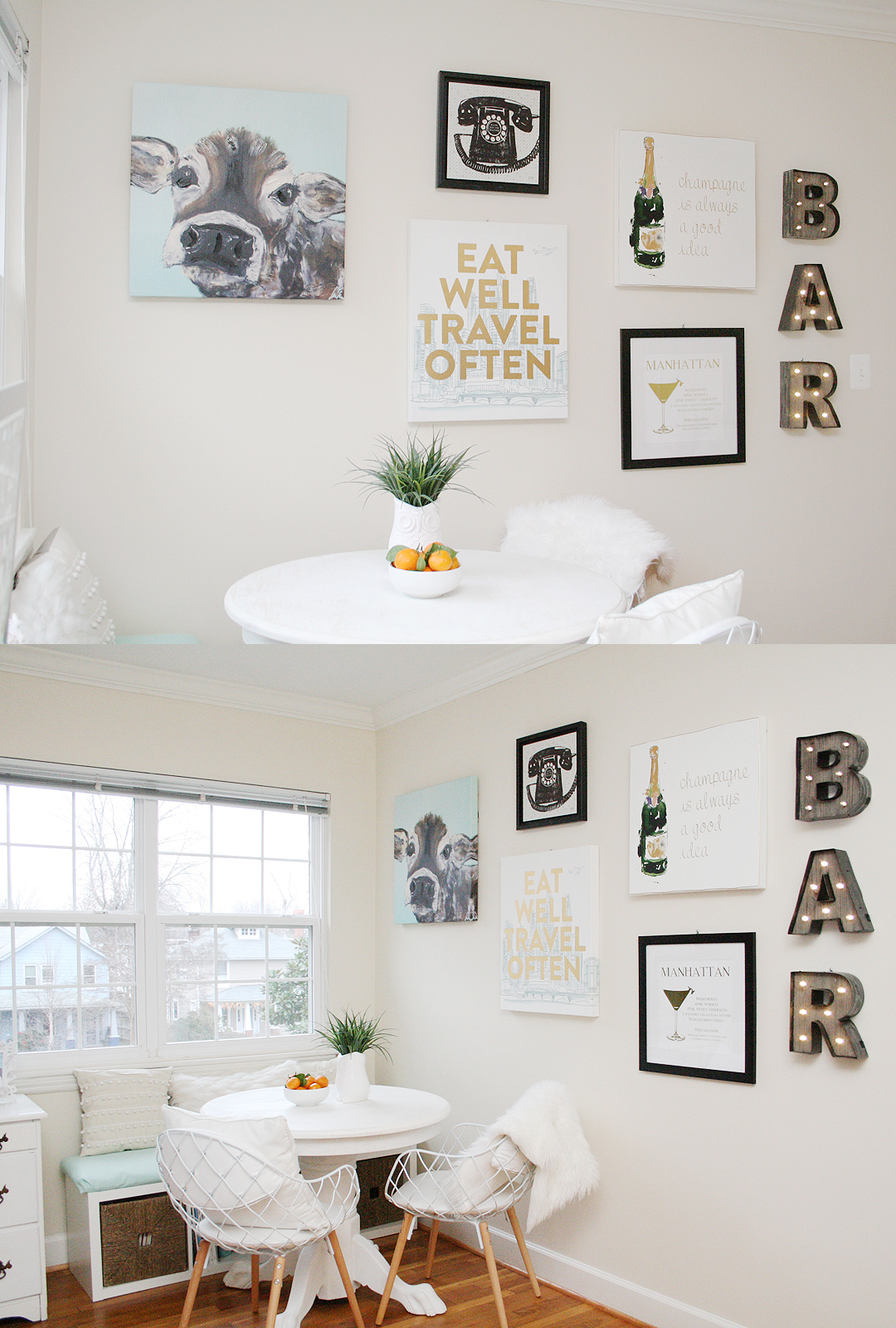 And that's the little nook! I think Portia loves it as much as I do :] I can't wait to share more of our space with you guys!