Home Tour: Living Room Update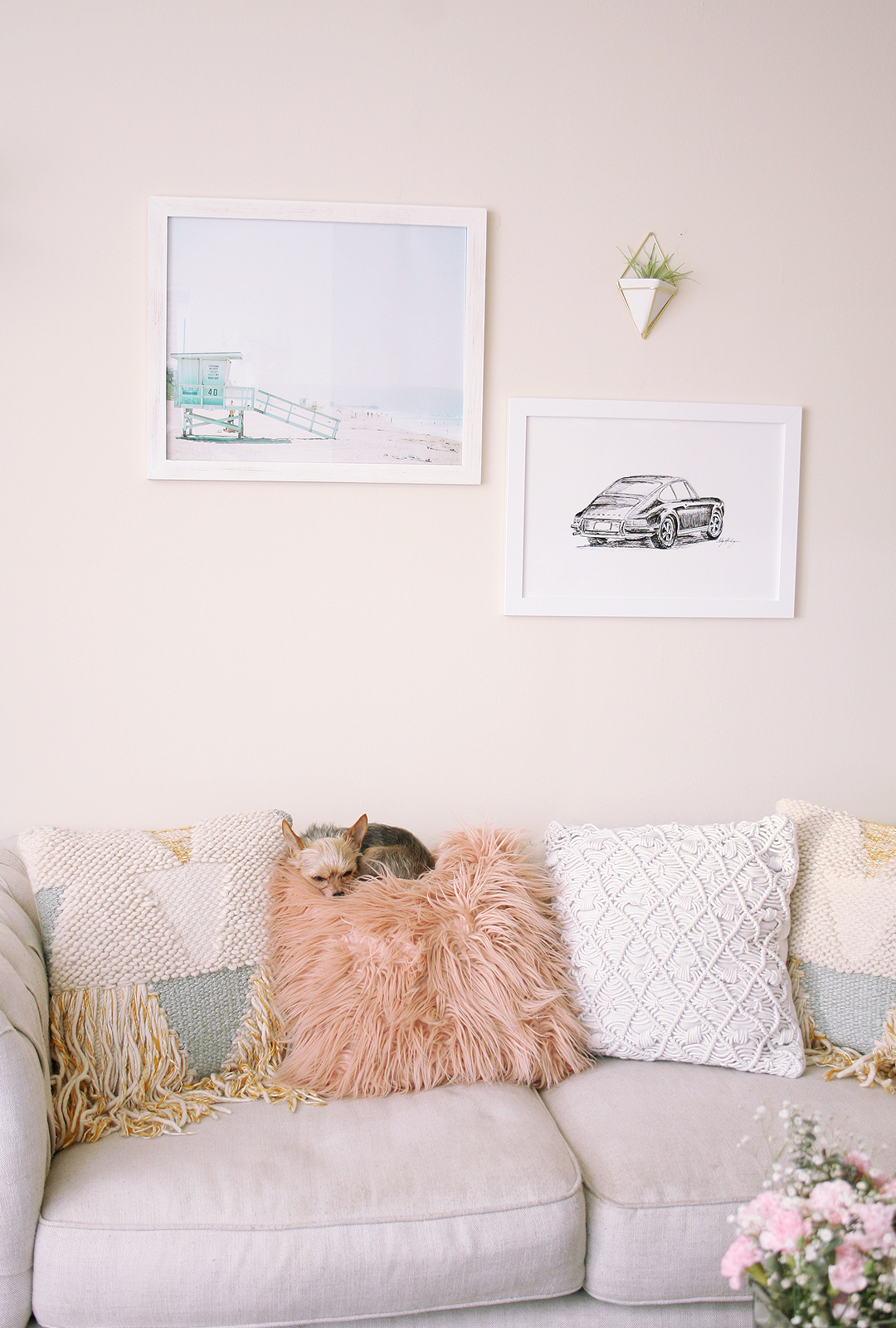 If you remember last November I was planning on updating our living room, but sadly I never finished/got around to it because of my miscarriage. I also wasn't sure if we were going to be living in our apartment another year so we kind of left it how it was for some time.
In August, we made the decision to stay in our apartment another year, so that's when B let me take the reigns and redecorate our living room! Oh, and I've linked everything below at the bottom of this post.
I was honestly on the hunt for a new area rug for about 5 months. Thankfully, I did find the perfect rug as I'm sure you've seen on Instagram. Once the rug was purchased, I went from there designing the space.
I was able to find our throw pillows and the beach pier print from World Market. The Porsche car drawing (B's favorite) I got from Society 6. Since he let me have my blush pink faux fur pillow I thought I'd let him have his car artwork, hah!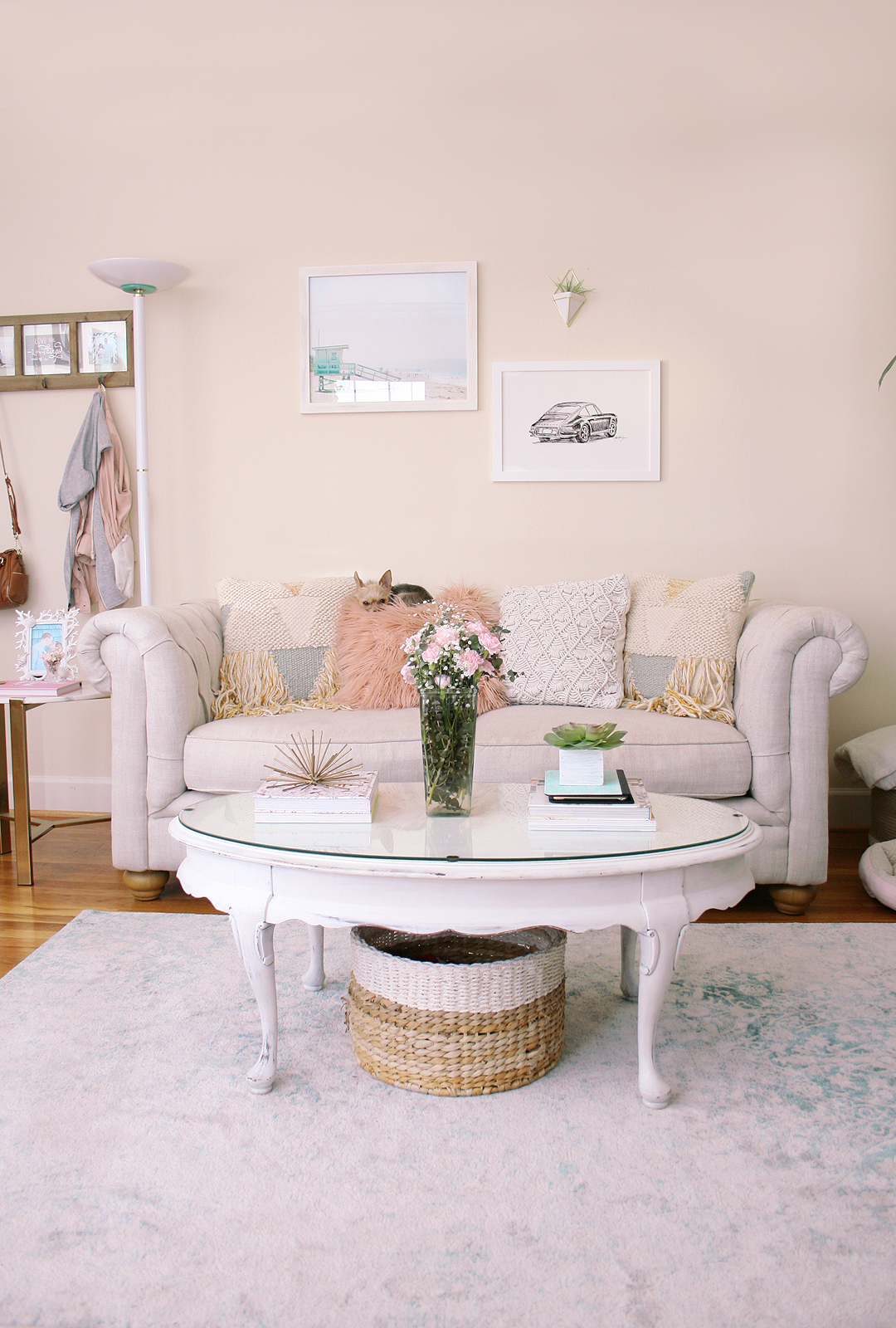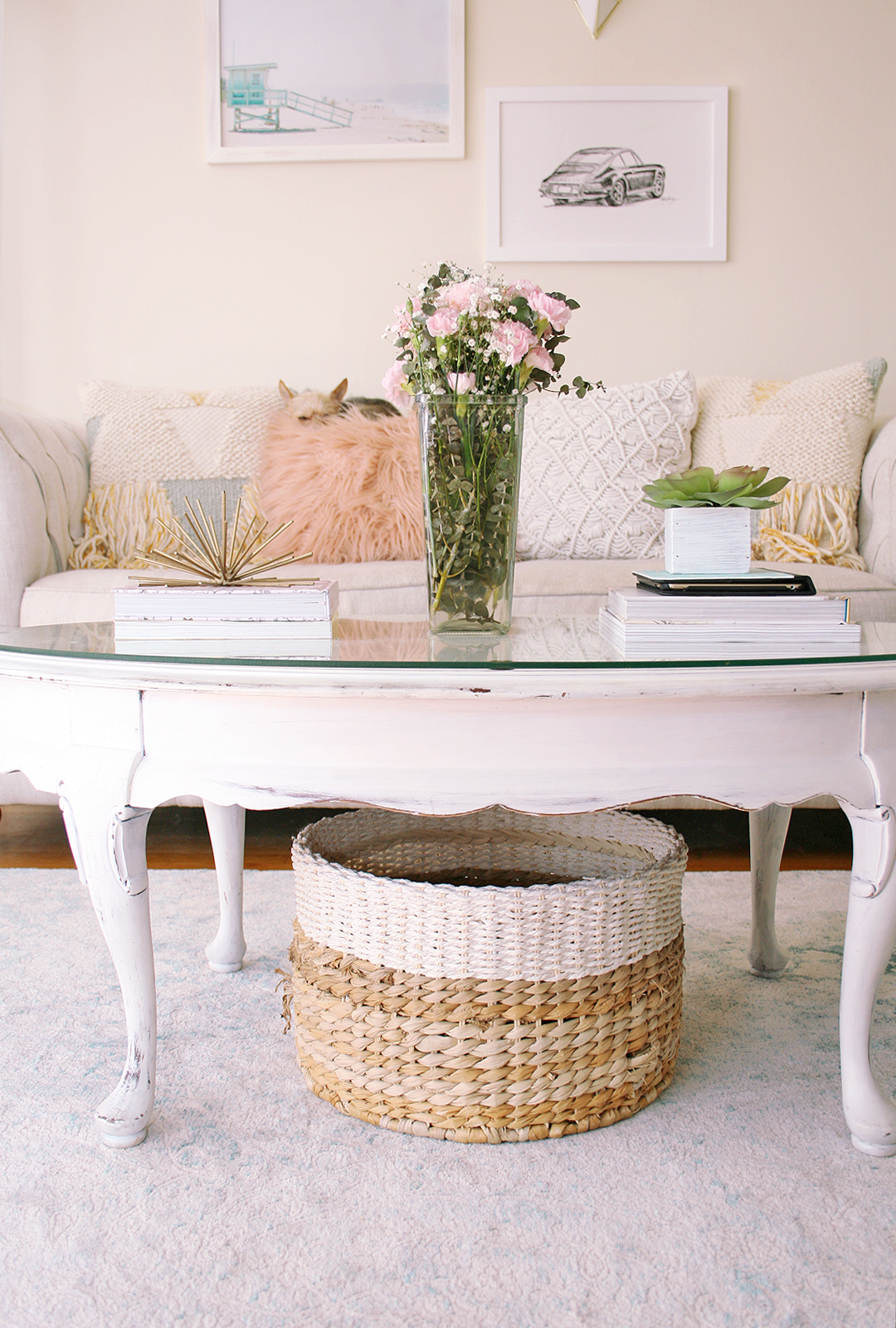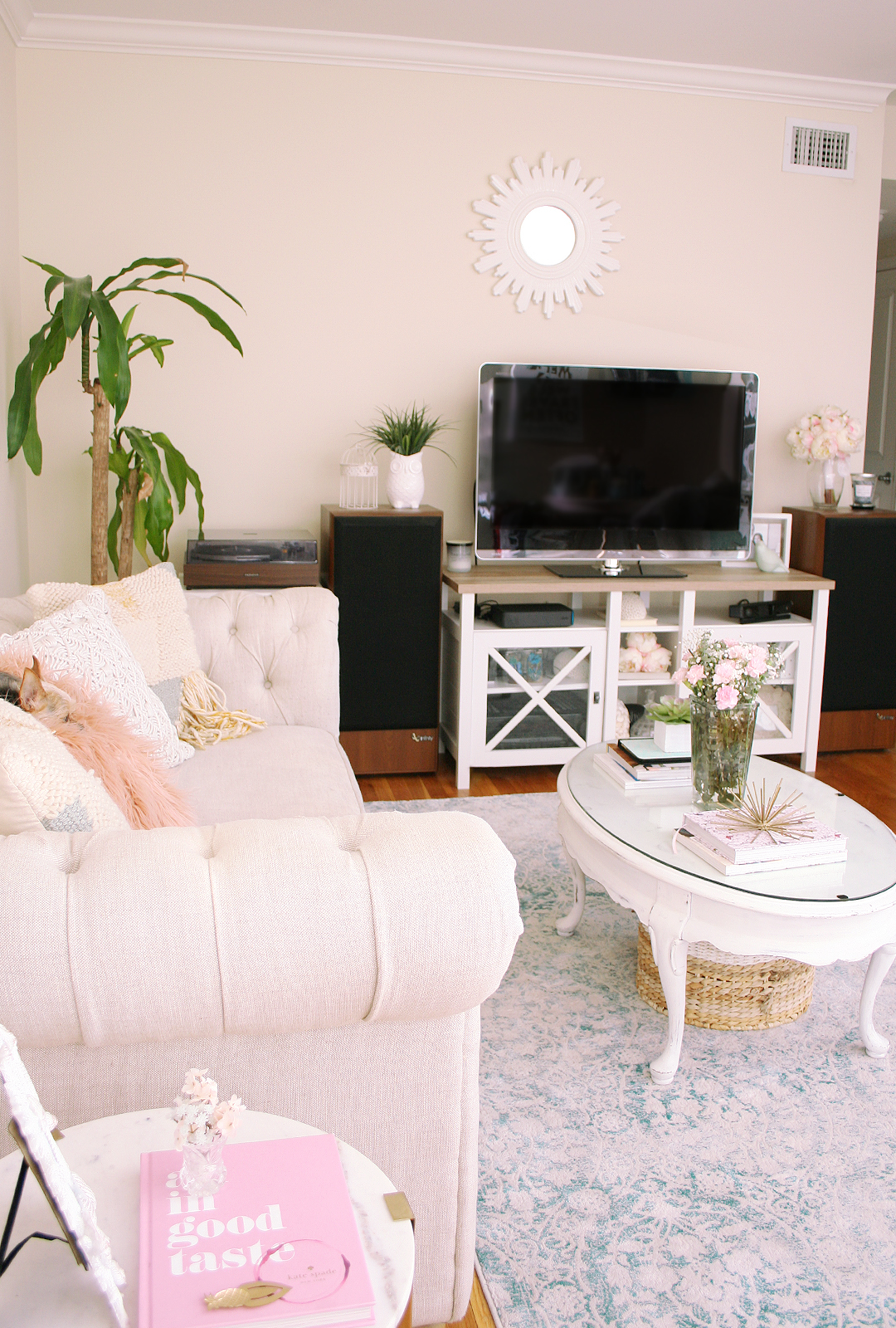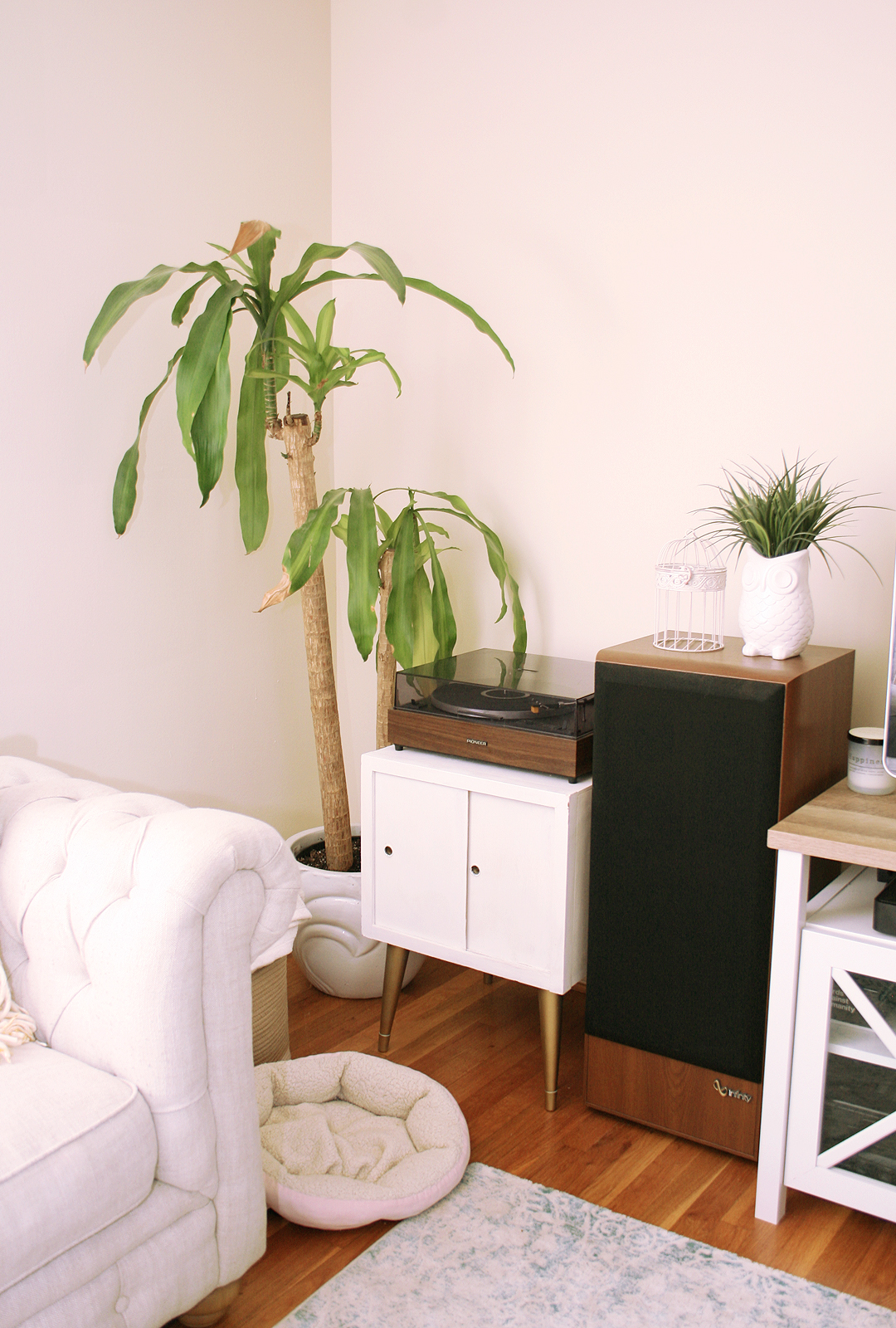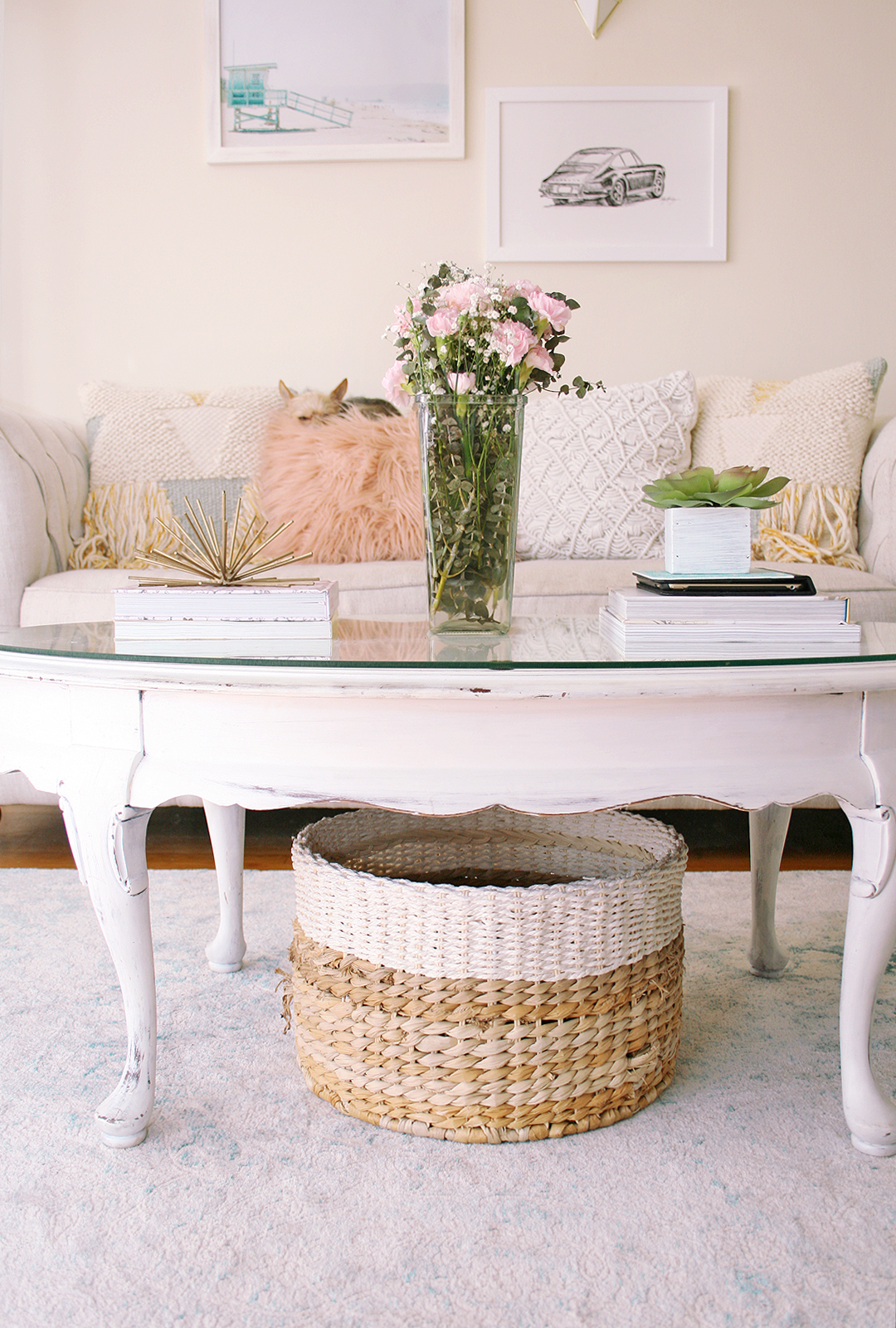 Im pretty happy with how everything turned out! I think my favorite piece about the room is our rug – that was the best find ever.
For now, I'm satisfied with the space and don't plan on changing it anytime soon! …although you never know with me. Any other people out there that just need change from time to time with their living space?
---
Links:
1. Rug
2. Porsche art print
3. Beach pier print
4. Blush Mongolian faux fur throw pillow
5. Boho Fringe throw pillow
6. Jali Macrame throw pillow