Home Tour: Bar Cart Styling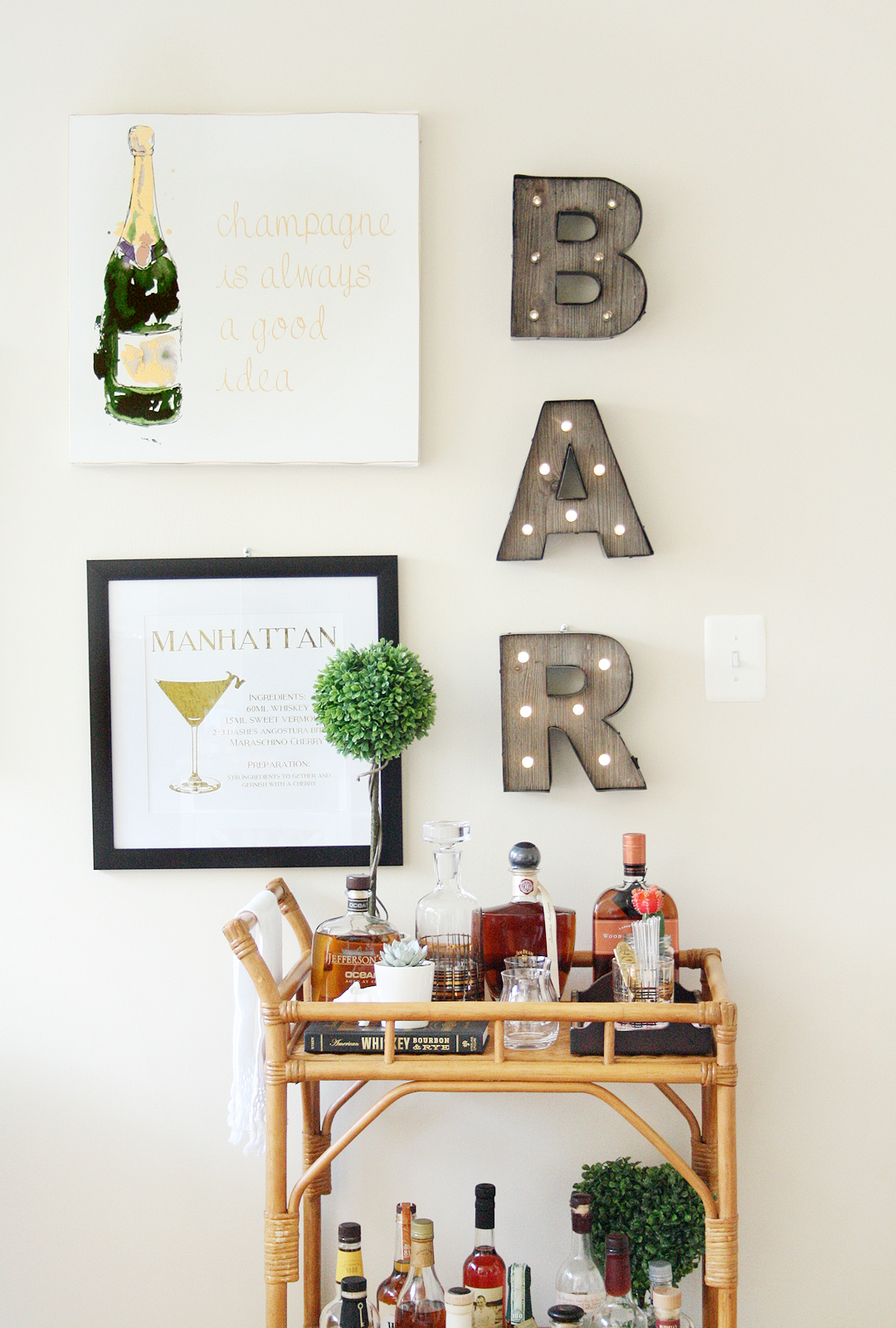 I have been on the hunt for the perfect bar cart ever since we moved in! Honestly, I think it was me who was just being too picky and not wanting to commit to something, but I decided to take the plunge this weekend and get one! I found ours at Target, and I was honestly a little nervous about how it was going to look in the space, but once I worked it into our apartment in Photoshop I was sold (bonus…B loved it!).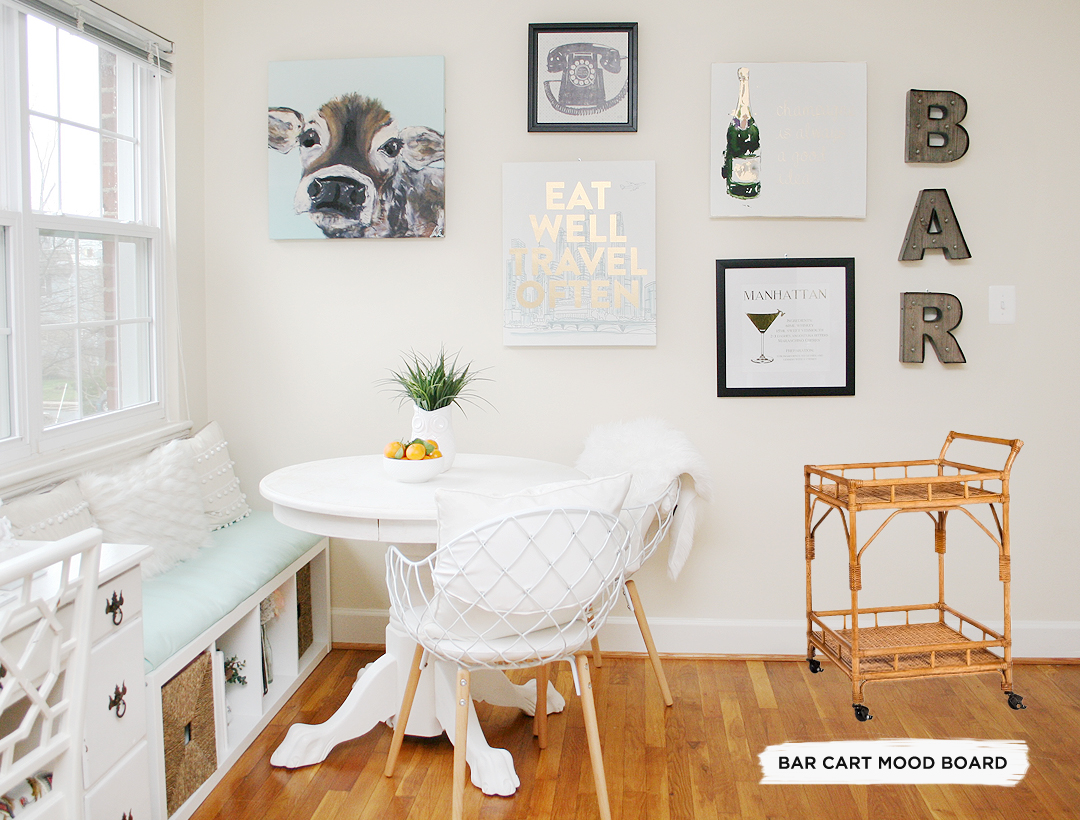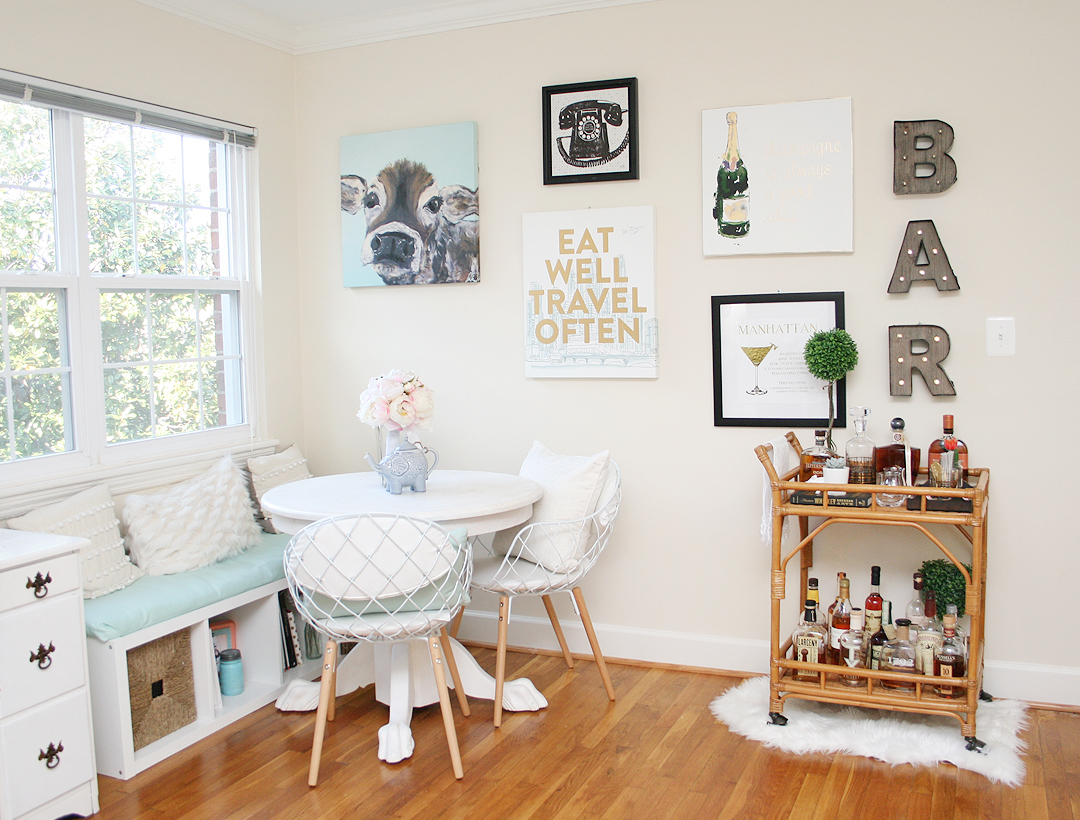 I'm happy it took me longer than I had ultimately expected to find the perfect bar cart because it gave me time to think and not rush into purchasing something. I love that it's rattan material because it really gives off the earthy vibe I've been trying to bring into our space, and it helps to make our apartment less girly as there are white and bright colors everywhere! Finding the ideal bar cart for B and I was actually really important to me, but more for B. I wanted him to have a space where he could showcase his whiskey collection (his pride and joy) that he's been collecting over the past year. So for now at our house, it's the whiskey cart!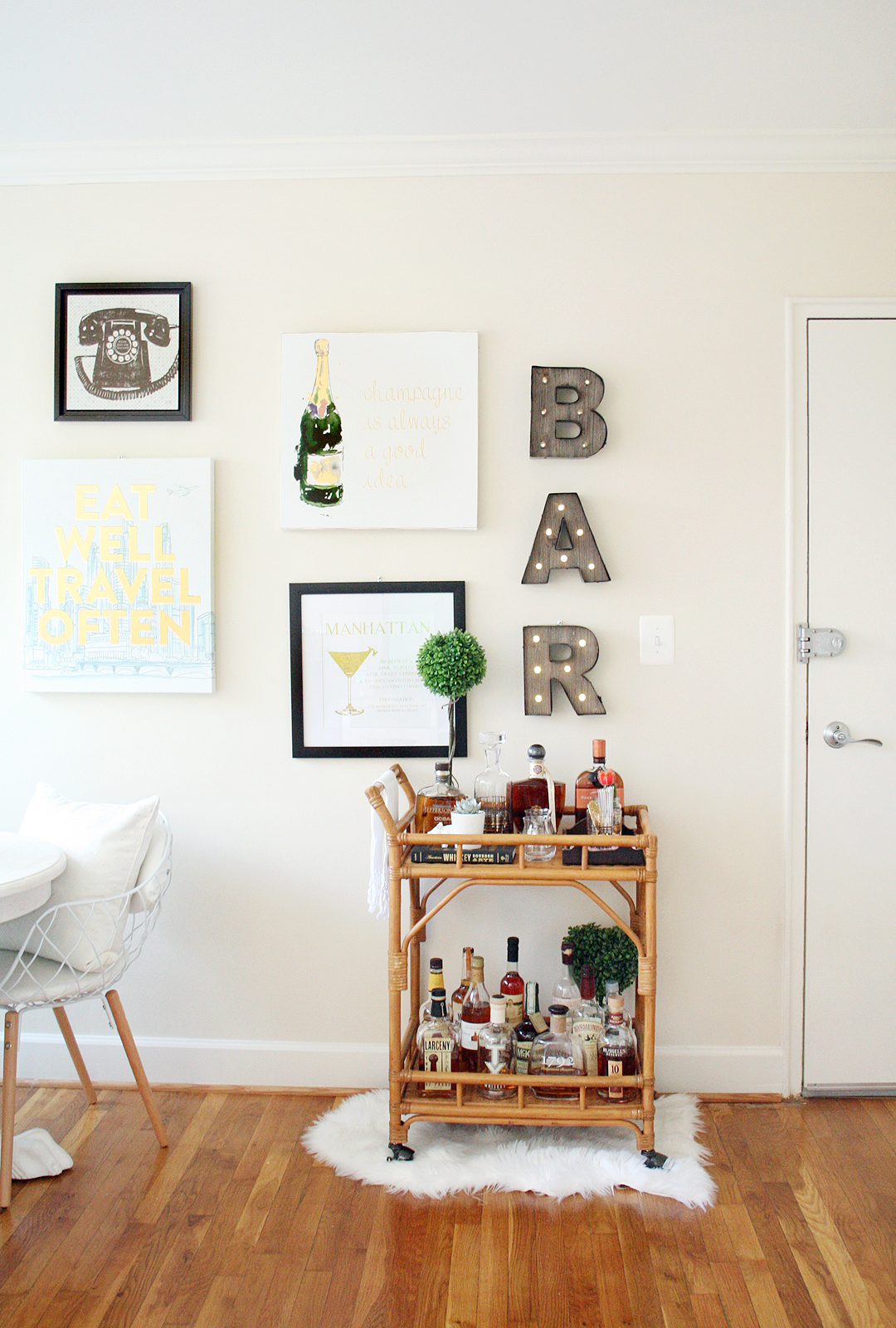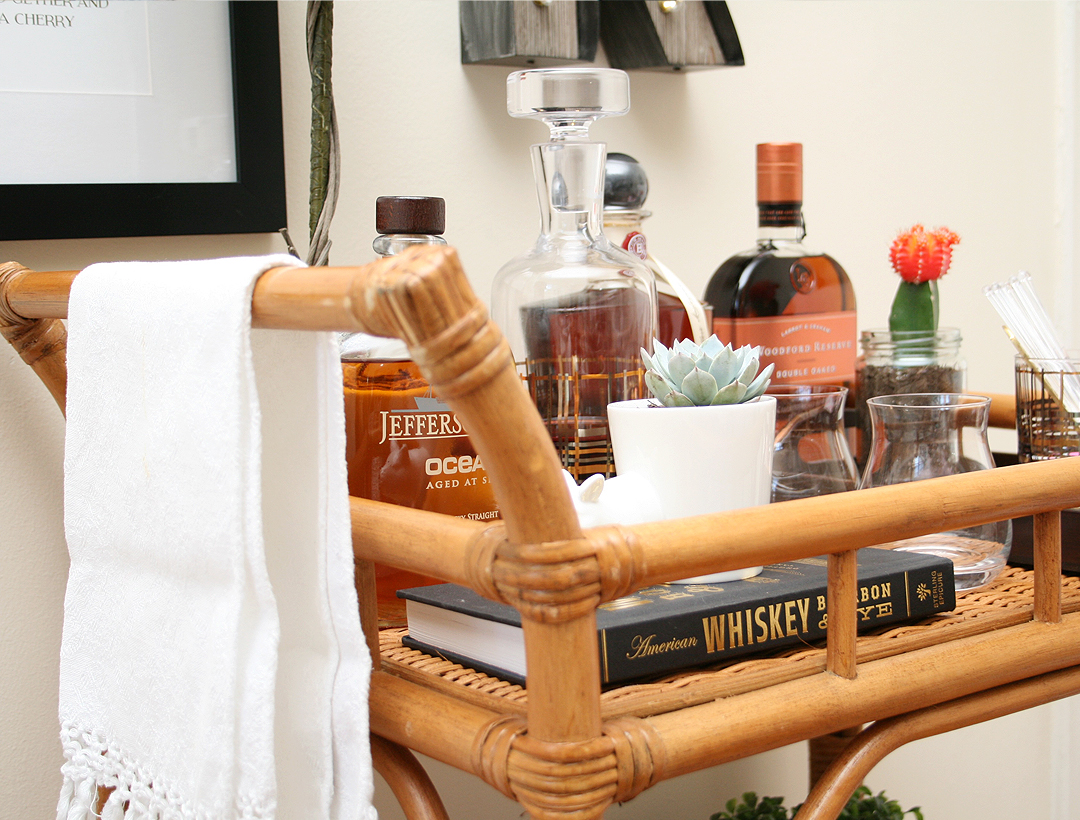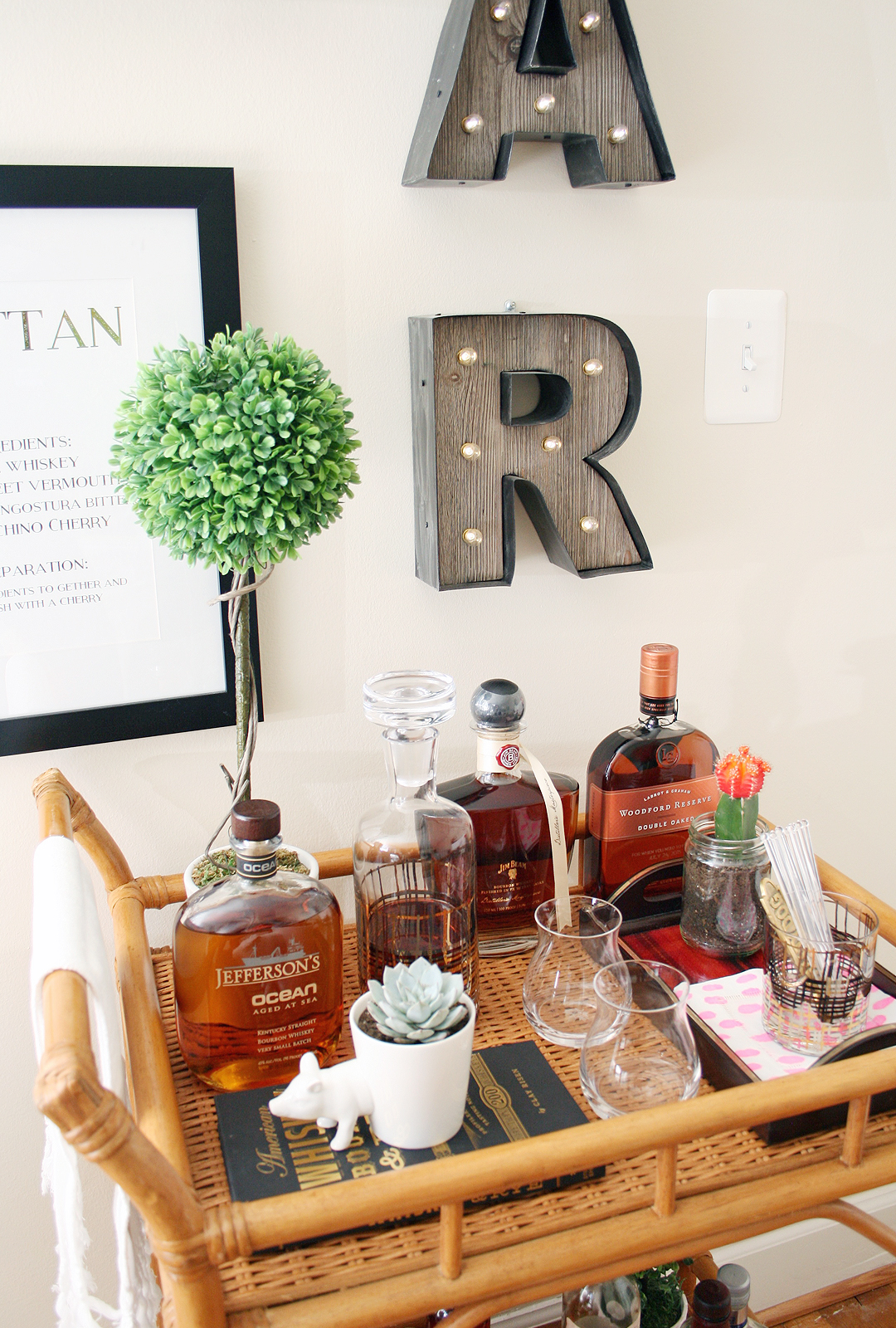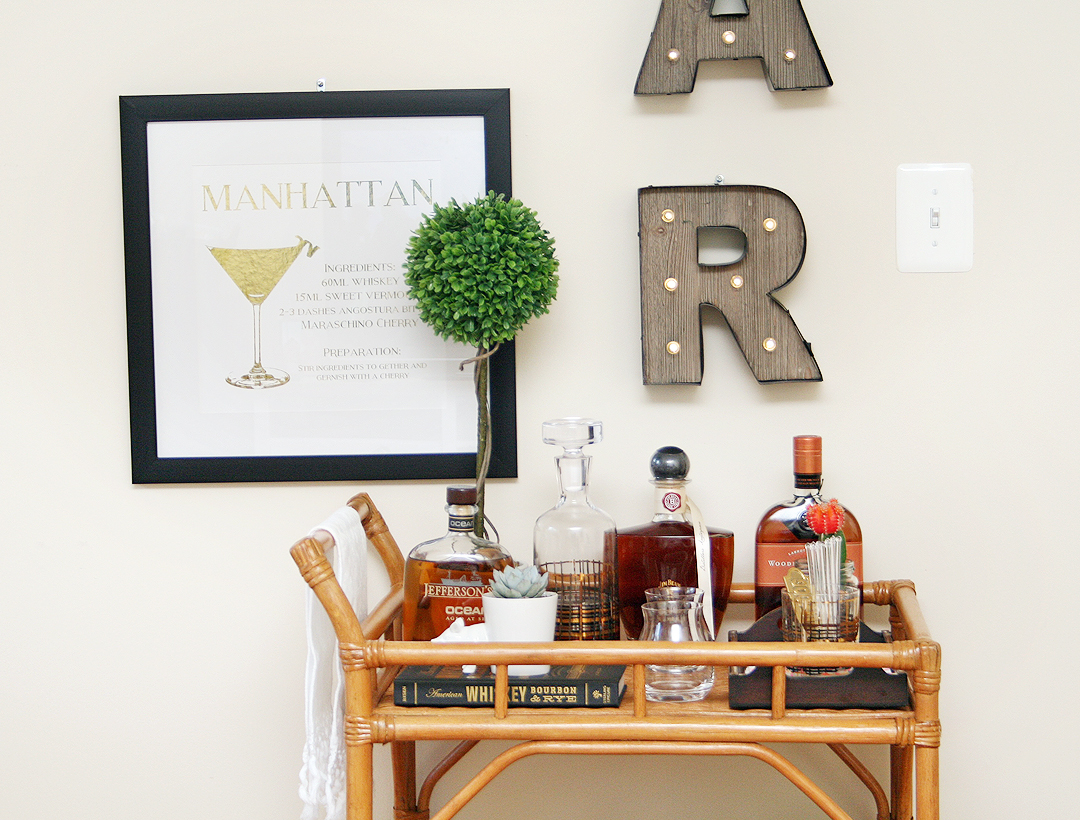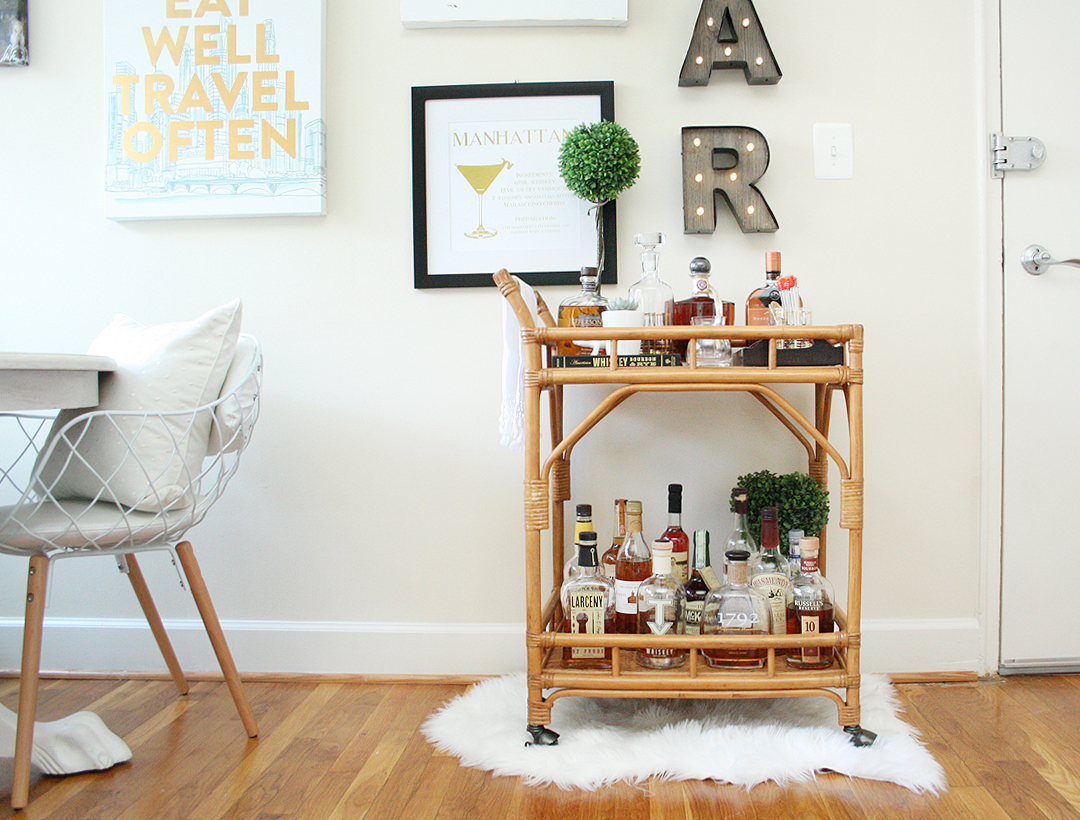 What do you think? I'm definitely digging the rattan material! In the end, styling the bar cart was probably the main challenge for me. How would you style your bar cart?
I'd love to see all of your bar carts! Share your photos on Instagram and use #sharethelv so I can see them and possibly regram!
You may also like this home tour.