Why hello there! This is B and today I am excited to be guest blogging on my lovely wife's blog! Today I am sharing with you the great wedding gift I received from Marianela, and what happens to be my first ever watch: a Shinola 'The Runwell' Leather Strap Watch, 41mm size. There are many reasons I fell in love with this watch, and was very excited to receive it on my wedding day!
If you have not heard of Shinola, that's okay. While relatively new in terms of watch companies (opening in 2011), they make everything from watches to wallets, to bags and bicycles. I just discovered them not too long ago before our wedding this summer, but I have noticed them popping up all over; in Nordstrom, local watch shops, and even a new stand-alone Shinola store off 14th Street (just north of Logan Circle) here in Washington, D.C.! With the brand ever expanding, you're sure to see them on a wrist near you soon!
You can check out Shinola and all their products on their website here.
While I must fully disclose that I am not a "watch guy", this one has certainly gotten me into them. It compliments your look with whatever you're wearing, and given the newness of the Shinola brand along with the price point, you can style yourself with something not everyone will have. I never knew a thing about the sizing of watches, but decided to get mine in 41mm since I have small wrists. I had initially tried on the 47mm, but simply found it too big for my liking. Additionally, there were a lot of colors to choose from, but I decided to go with the green colored face since I felt it contrasted well with the brown leather strap. With a multitude of dial-face and strap colors available, you're sure to find your favorite color available in one of their watches. Overall, Shinola watches are a great piece that can not only be worn with a good dress shirt for the office, but also with casual clothing for a weekend outing. As far as the styling goes, they currently make 4 different styles of men's watches, and 3 styles for women's watches. For mine, I chose The Runwell model due to its simple look and lower price (The Runwell models start at $550, while other Shinola watches cost up to $950). While not the cheapest option for getting into watches, it is a great piece that looks good, and I hope to have for years to come!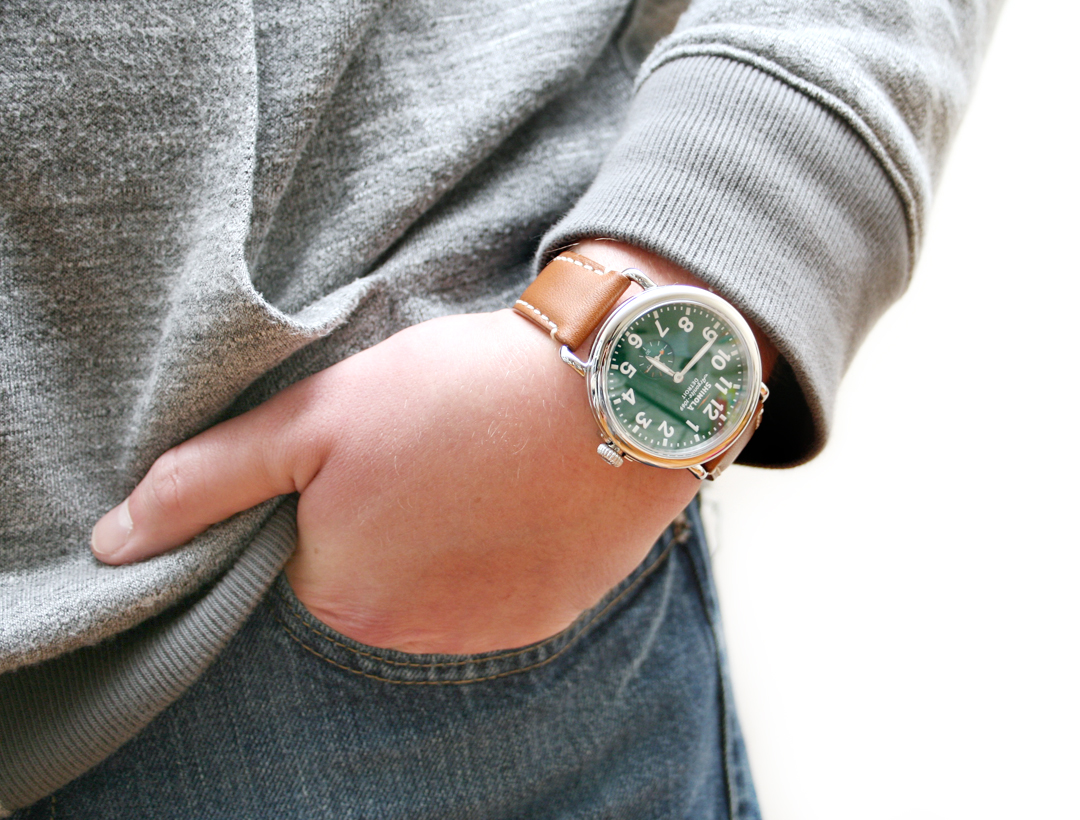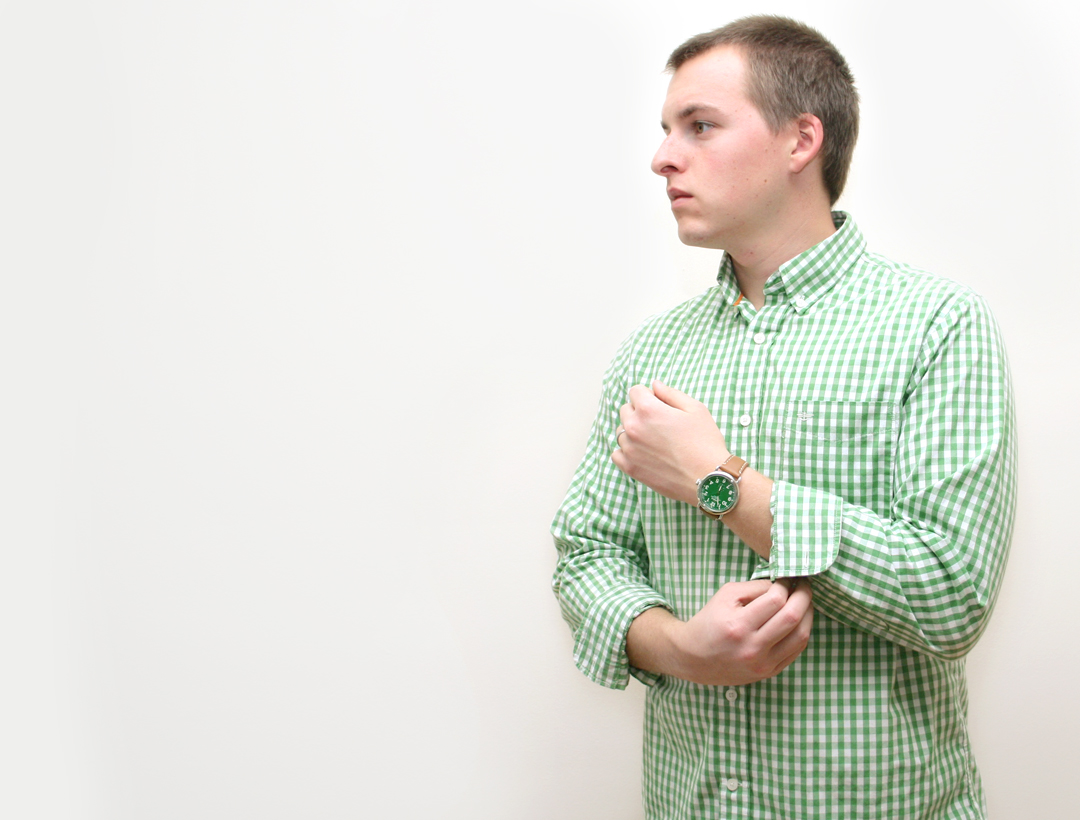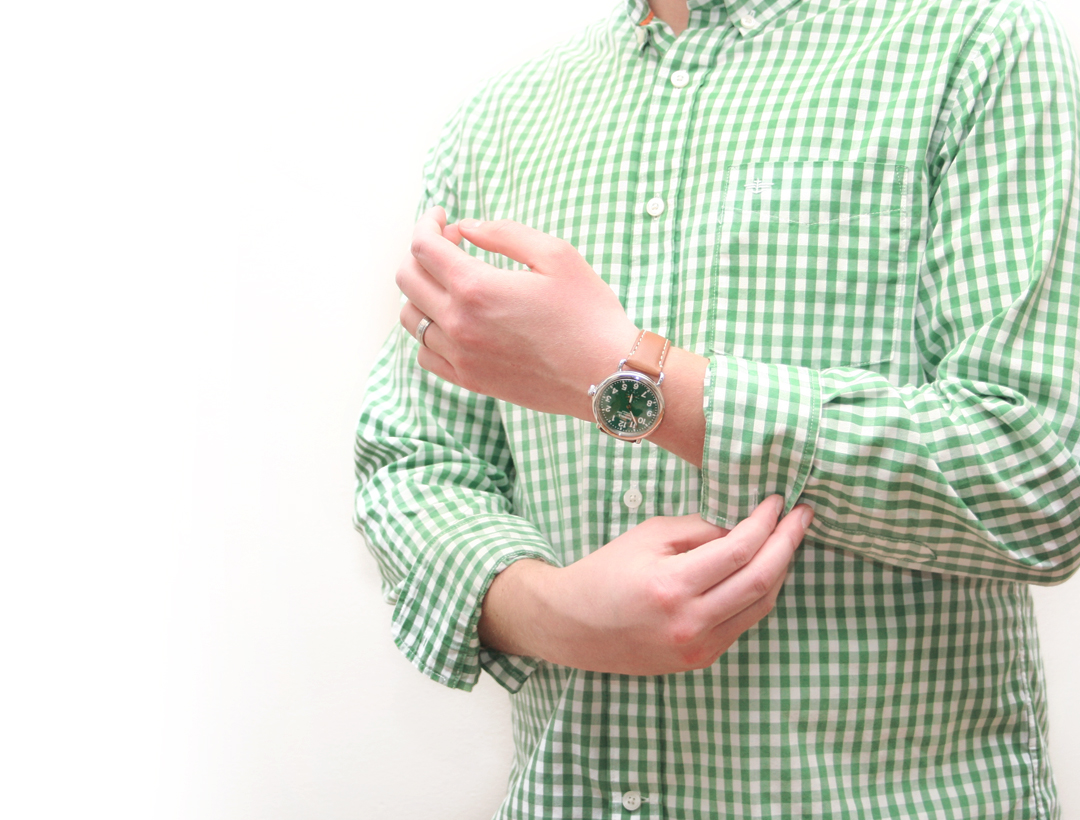 Not to be forgotten, my absolute FAVORITE part about these watches and the Shinola brand is that they manufacture their items here in the good ole' USA in Detroit, MI. Furthermore, the watches are hand built in the Alfred A. Taubman building which was formerly a General Motors research lab. Now in case you didn't know, I am a car guy and even bigger fan of anything GM (I currently drive a '96 Chevy Blazer). As if I needed any other reason to pick up one of these watches, Shinola's ties to an automotive company (and particularly GM) was icing on the cake. While this might not matter to the average consumer out there, it makes me love Shinola even more.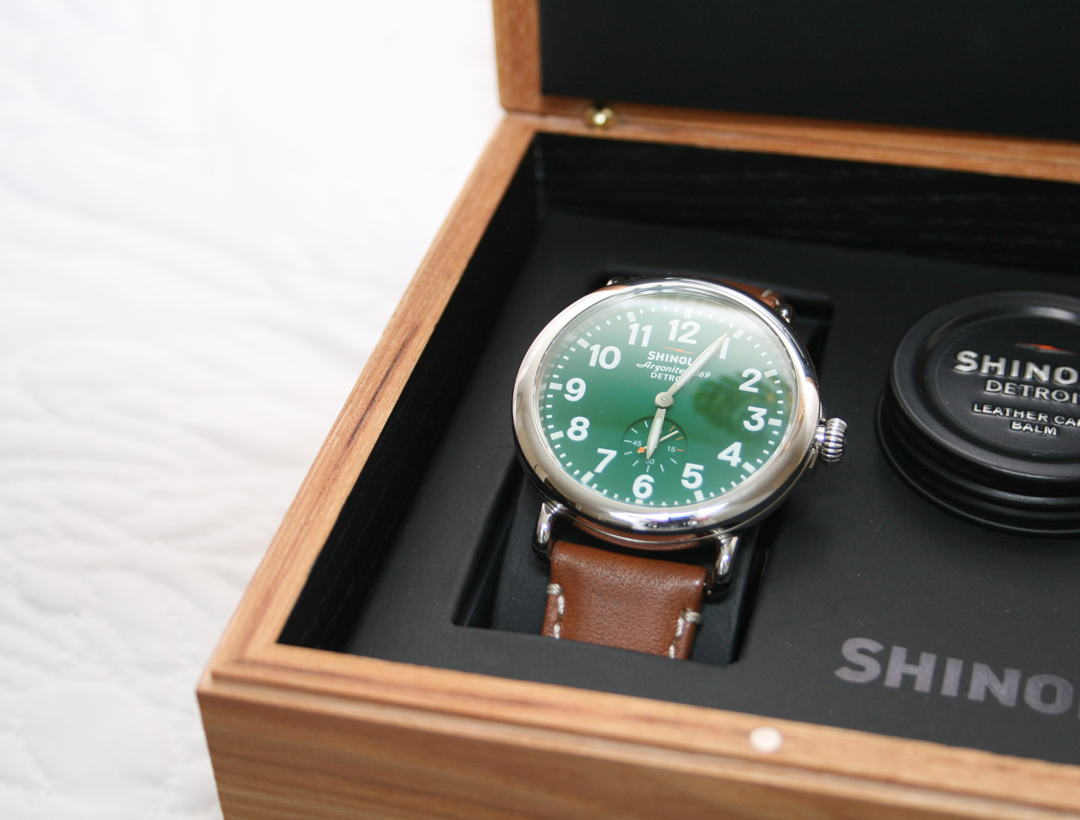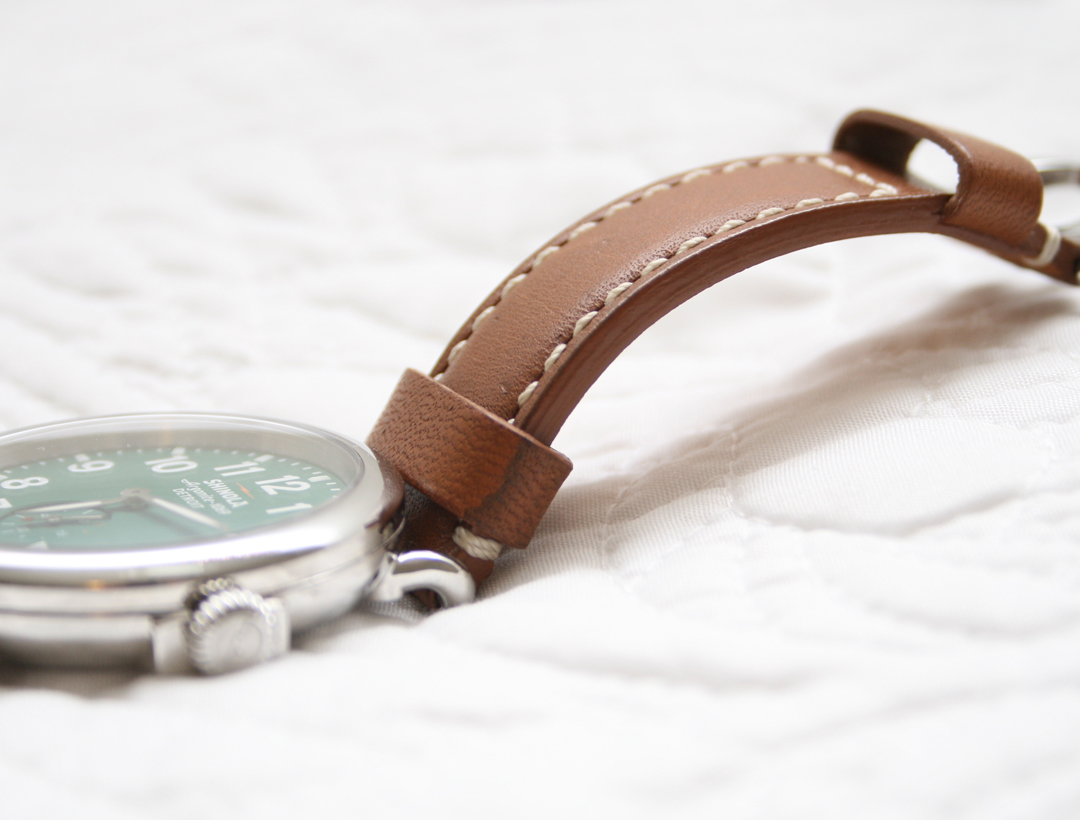 Well with that, it was a pleasure guest blogging on here about the watch Marianela gave me. Perhaps you'll read me on here again soon and in the meantime, be sure to check out Shinola online or at a store near you!