Free Printable: Holiday Wrapping Paper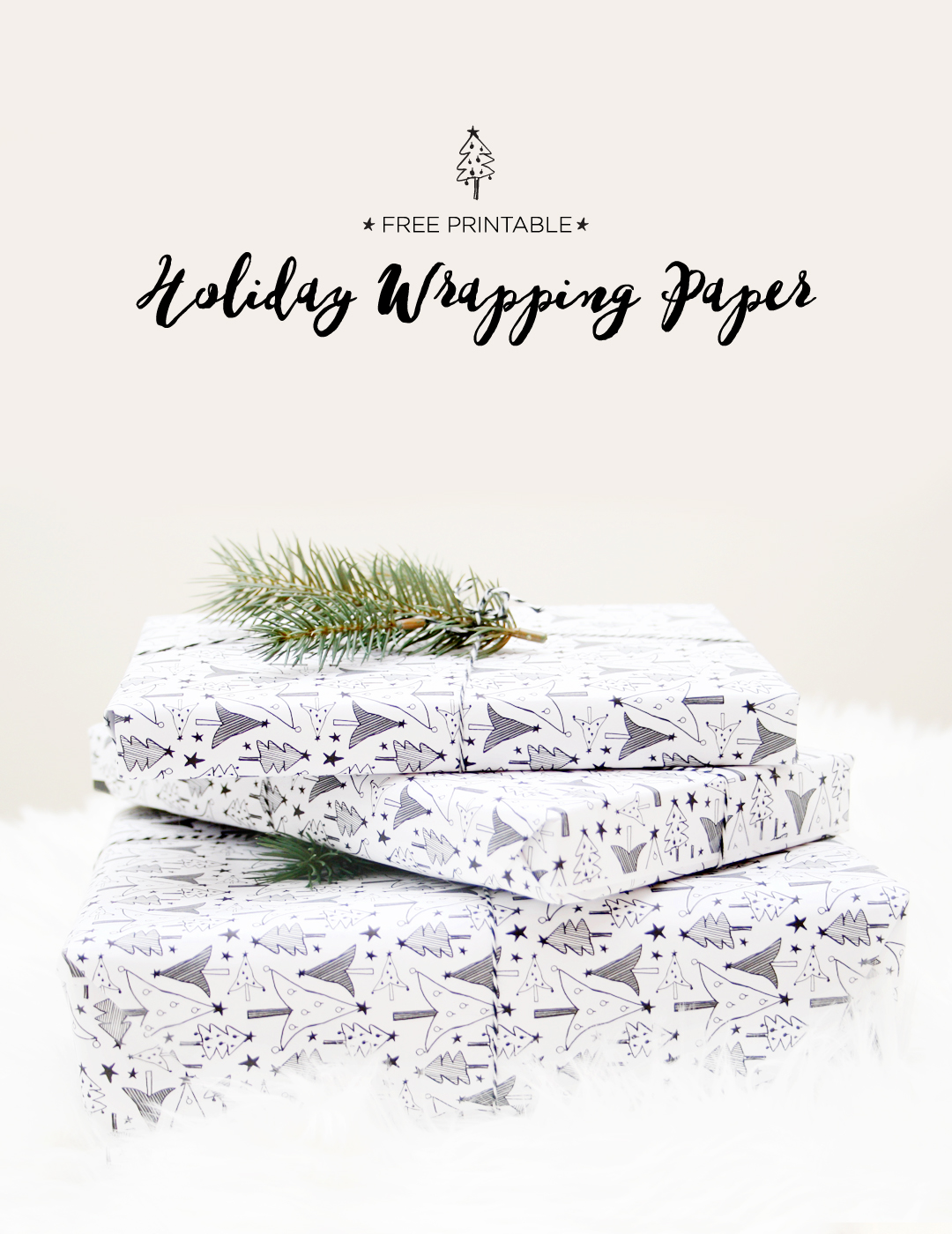 Tomorrow is officially the first day of December, which means there's exactly 25 days left until Christmas! I absolutely love this time of year and have already started decorating our place to get into the holiday spirit, which I promise to share with you once it is complete!
How many of you brave souls went out this past weekend for a little black Friday shopping?? I decided to stay back this year and shop online (found some pretty good deals!). Since I know plenty of you are starting to get your gifts together for friends and family, you can save a little money by printing out your own gift wrapping paper at home! I designed this wrapping paper for all of you to use :]
You can print on 11 in. x 17 in. paper or 8.5 in. x 11 in. paper as well! I apparently found out this weekend that my printer doesn't go beyond 8.5 in. x 11 in. paper…? Not sure why, but thought it kinda-sorta worked out to show you guys that you can use the standard letter sized paper too!
How to:
Step 1: Download and print out your wrapping paper. As mentioned earlier, I designed it to print on 11 in. x 17 in. paper, but 8.5 in. x 11 in. will work just as perfectly! Be sure to choose the "None" option for page scaling so the size of the artwork will not change.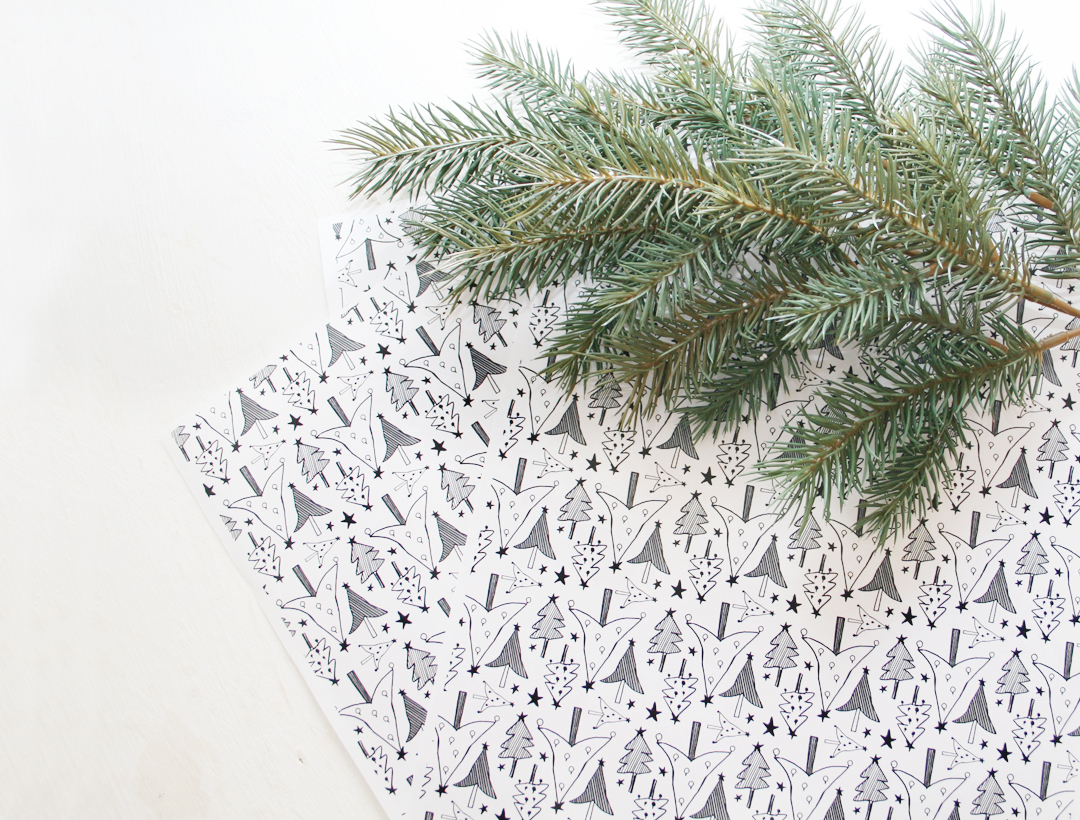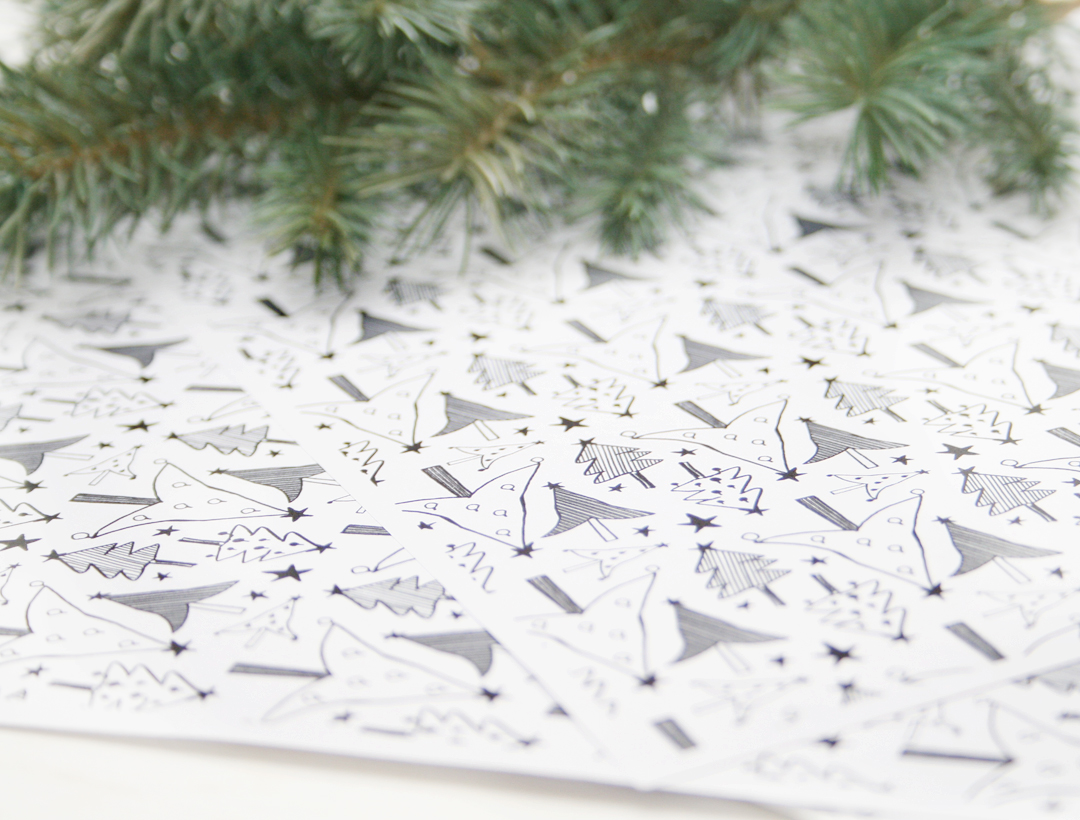 Step 2: Since I printed on 8.5 in. x 11 in. paper, I had to tape extra sheets together. You may have to do this as well, depending on the size of your gift.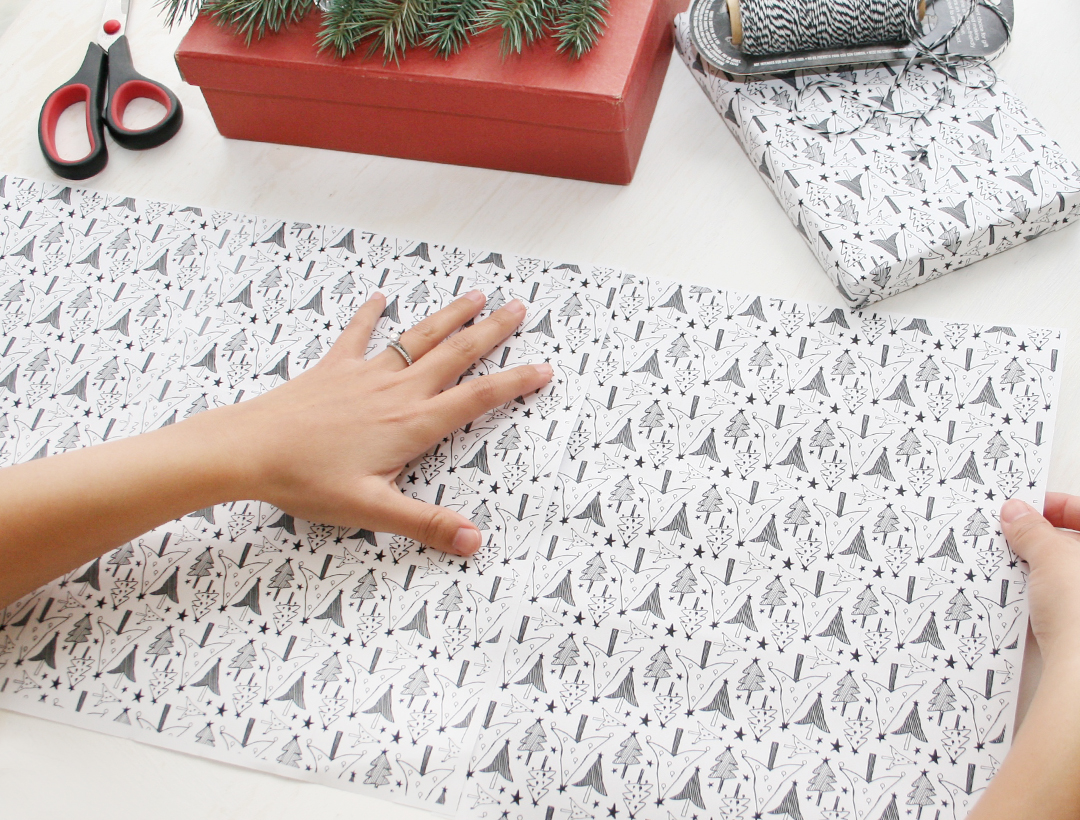 Step 3: Once paper has been taped to the correct size, you can now wrap your box!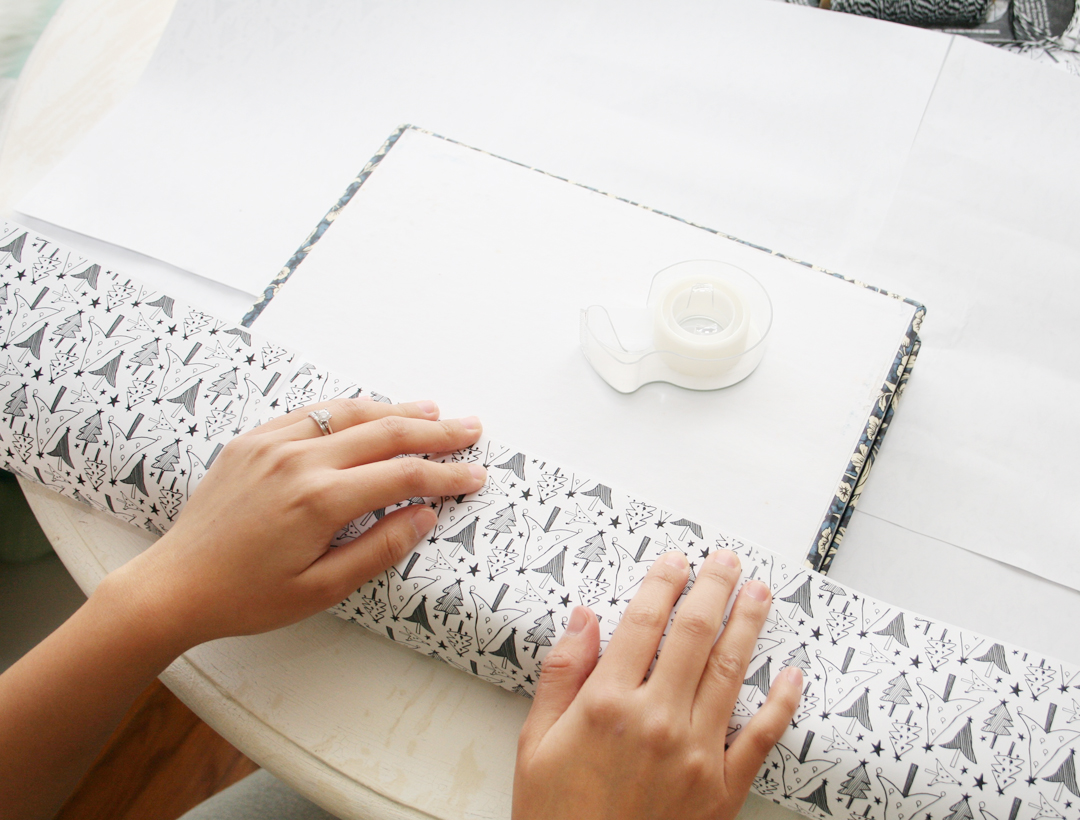 Step 4: Time to tie the ribbon and little decoration onto your gift (decoration is optional…but it looks super cute!).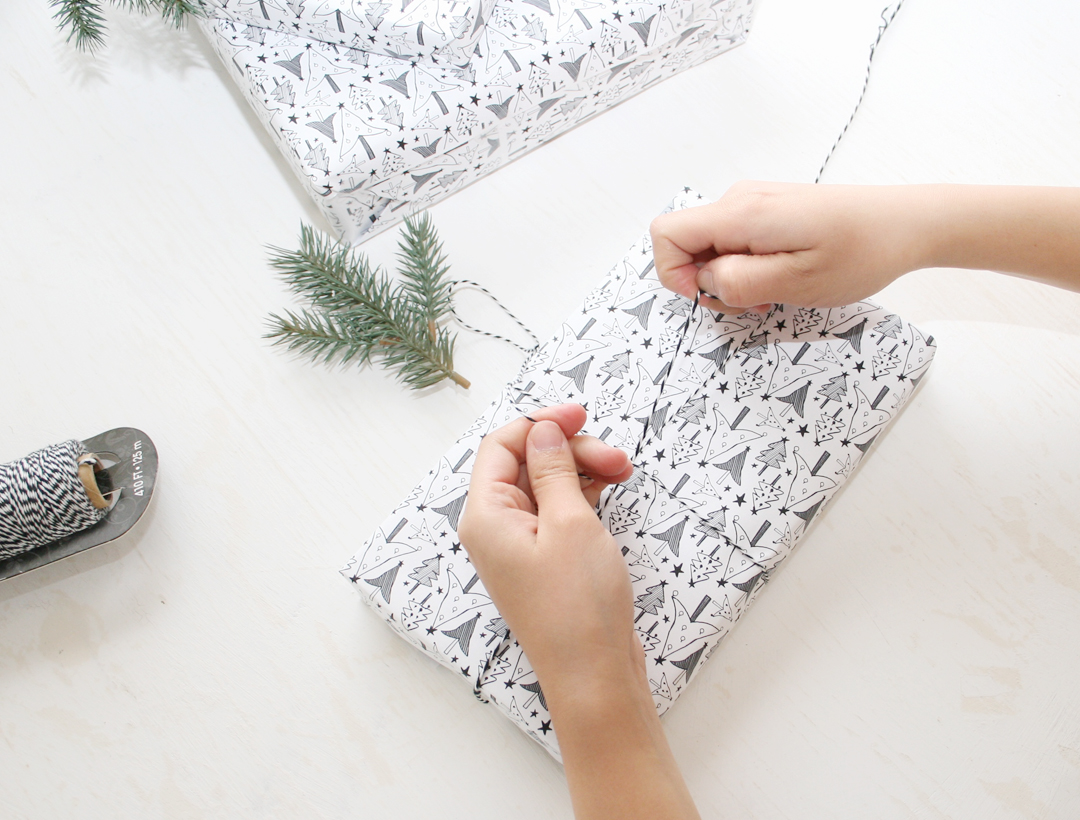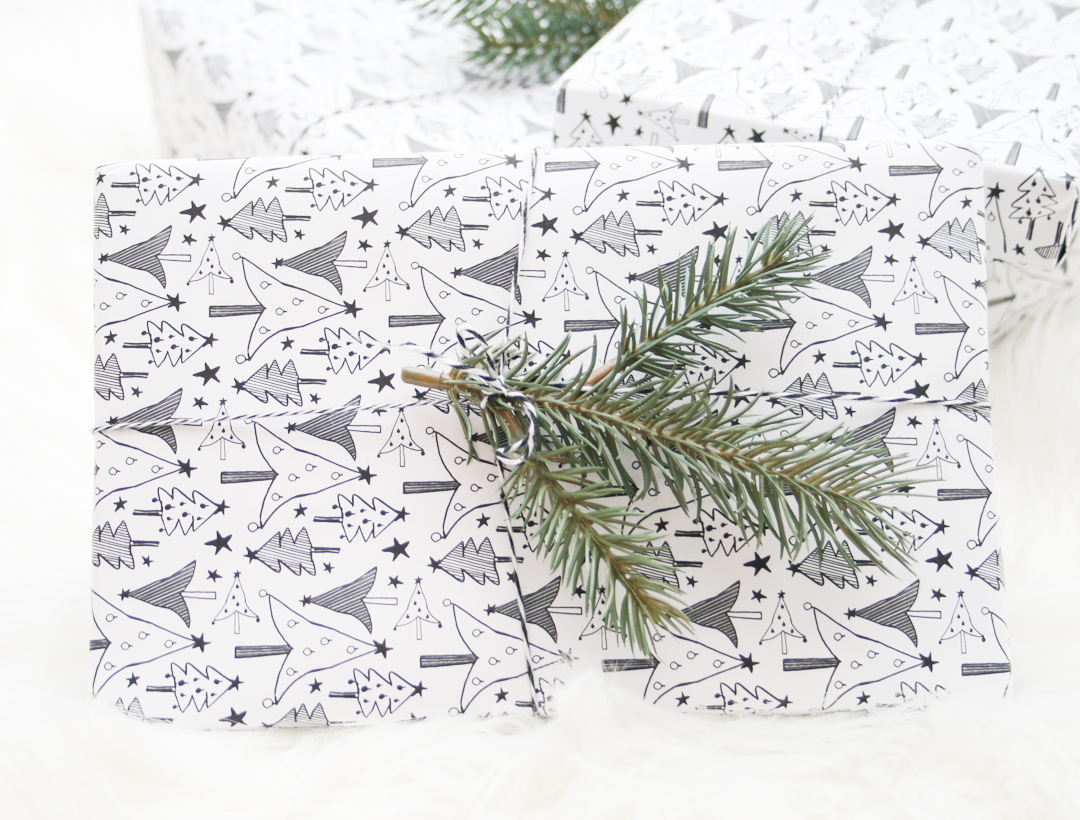 Step 5: Your gift is wrapped and looking pretty! You also saved a couple bucks DIY'ing this at-home-printable and added a personal touch to your gift!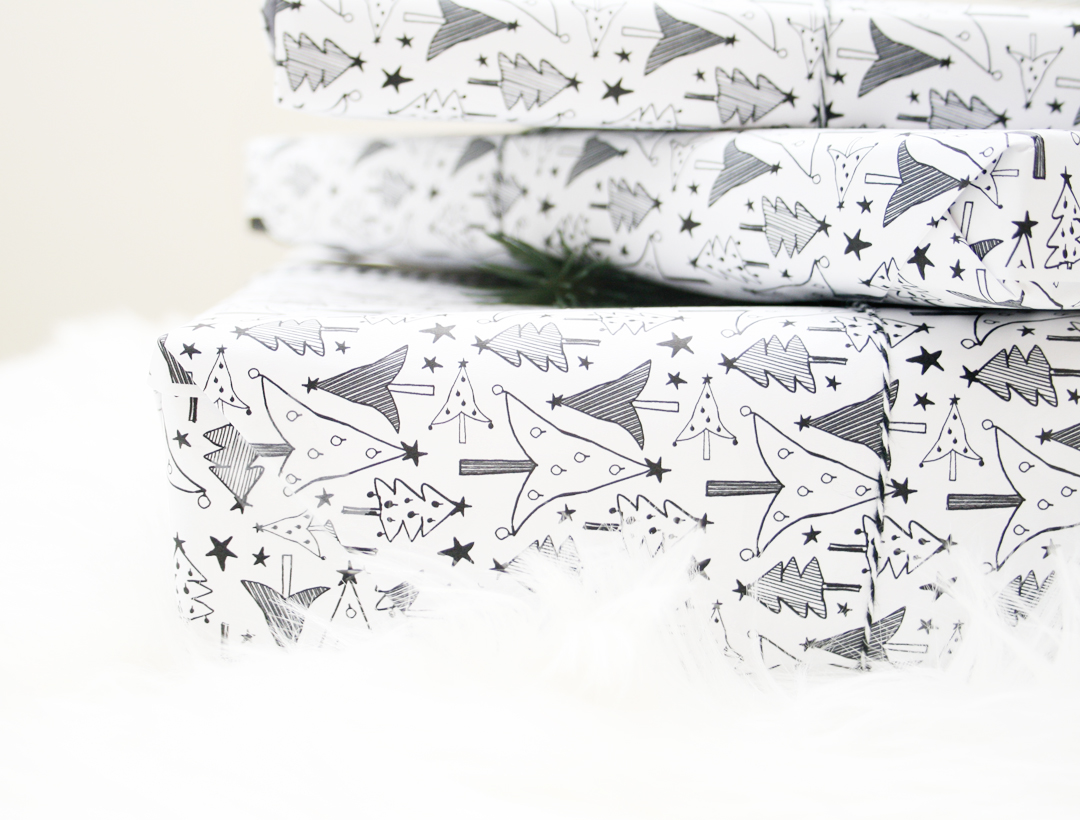 I hope you're all getting into the holiday spirit! Have a wonderful week! xoxo