Fourth of July Cupcake Toppers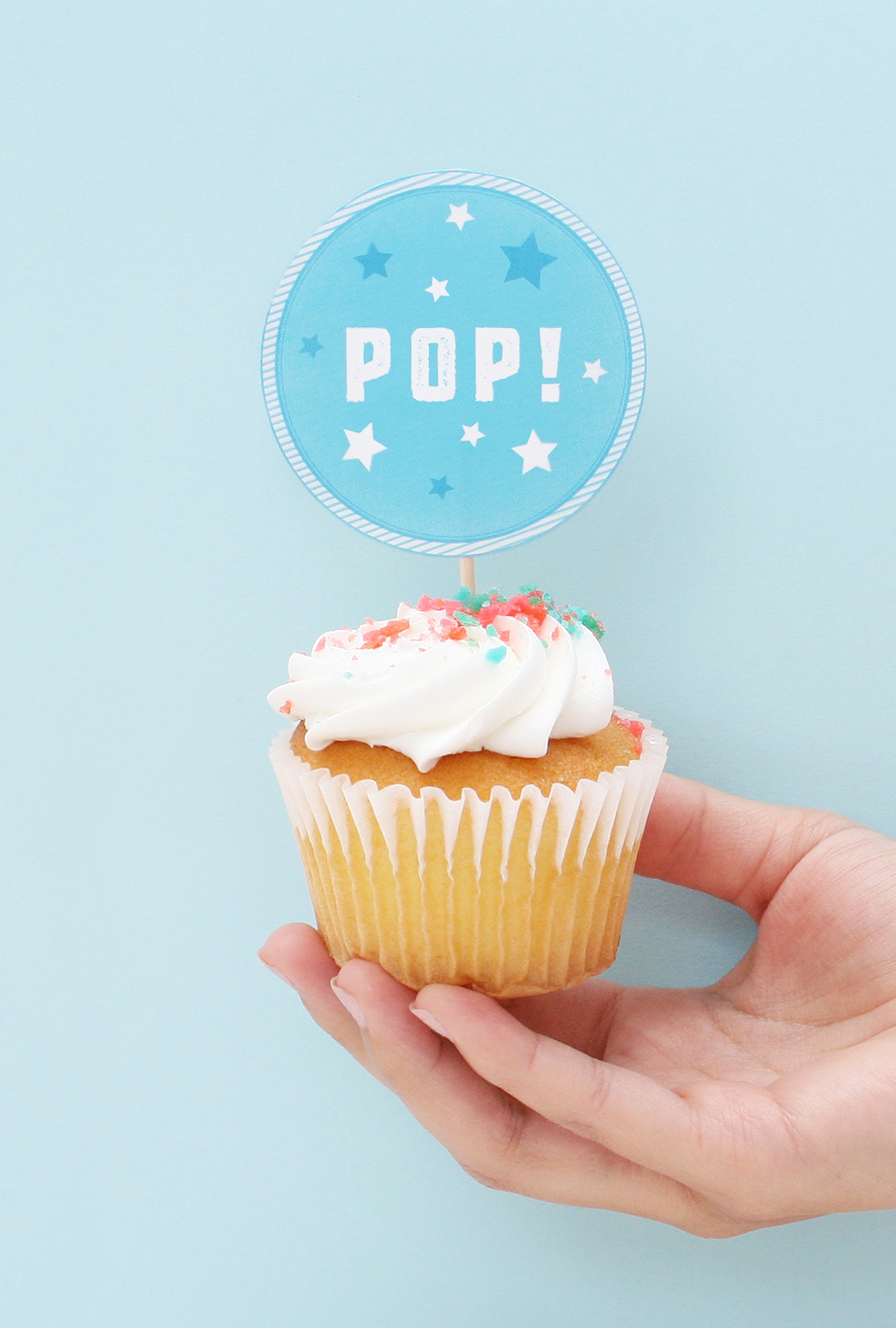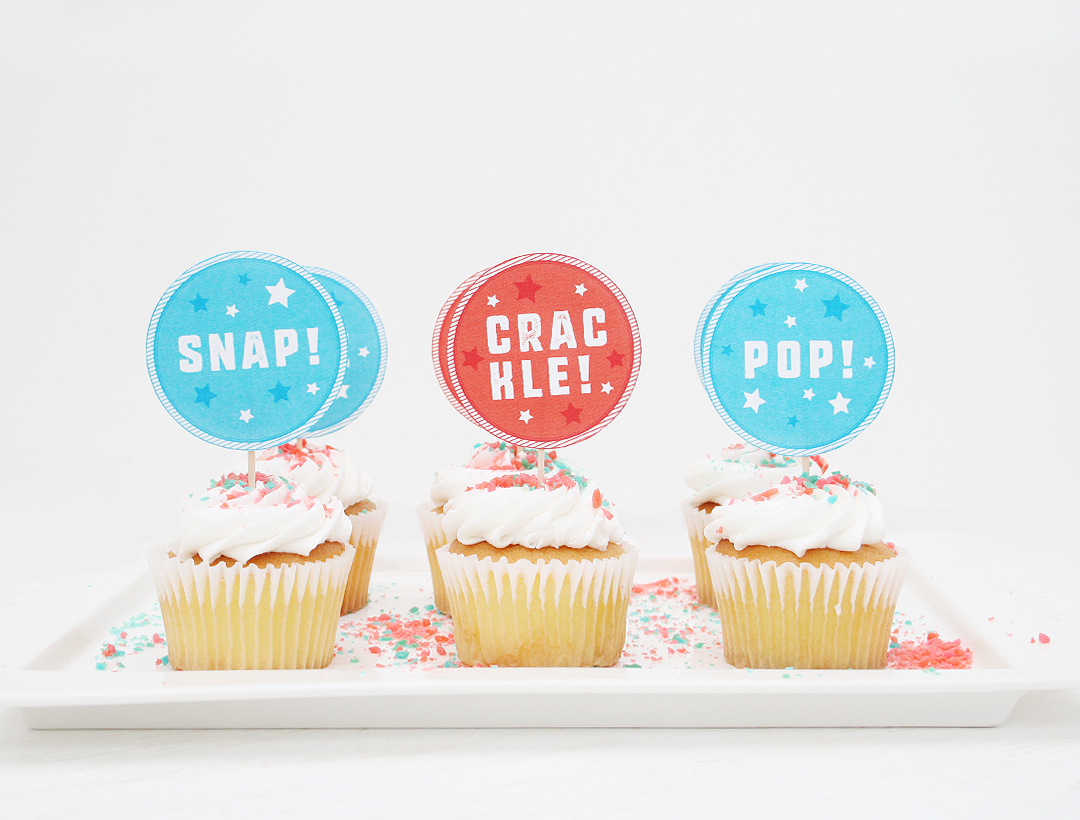 Happy Friday and hello long weekend!! B and I have off today which means our weekend is off to a good start! I love that I get to finally spend some quality time with him after his work has been hectic the last 6 months! Since I have yet to blog this week (took a little break to hang with the hubby…and adventure around Austin, TX!), I thought I'd post something fun and quick for you all to celebrate this Fourth of July weekend—snap, crackle, pop cupcake toppers!
Now, I say this is super quick because you can easily just go to the grocery store or your favorite bakery and grab some cupcakes to personalize with these cupcake toppers. To really really tie it all together, simply sprinkle some Pop Rocks on top to add that final touch!
---
What you need:
• Free printable: Snap! Crackle! Pop! Fourth of July Cupcake Toppers
• Toothpicks
• Cupcakes
• Pop Rocks (optional)
---
How to:
Step 1: Print and cut out your cupcake toppers.
Step 2: Tape a toothpick onto the back of the topper.
Step 3: Sprinkle some Pop Rocks on your cupcakes and stick the toppers on top.
Step 4: You're all set! Bon appétit!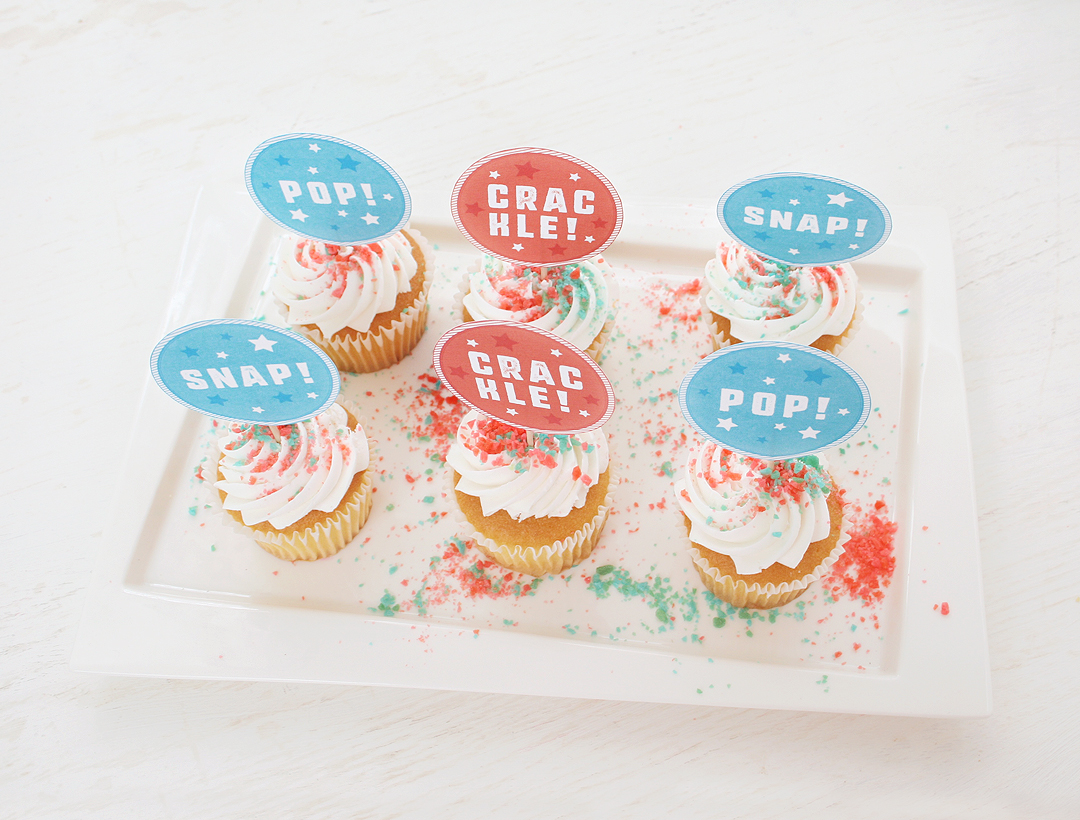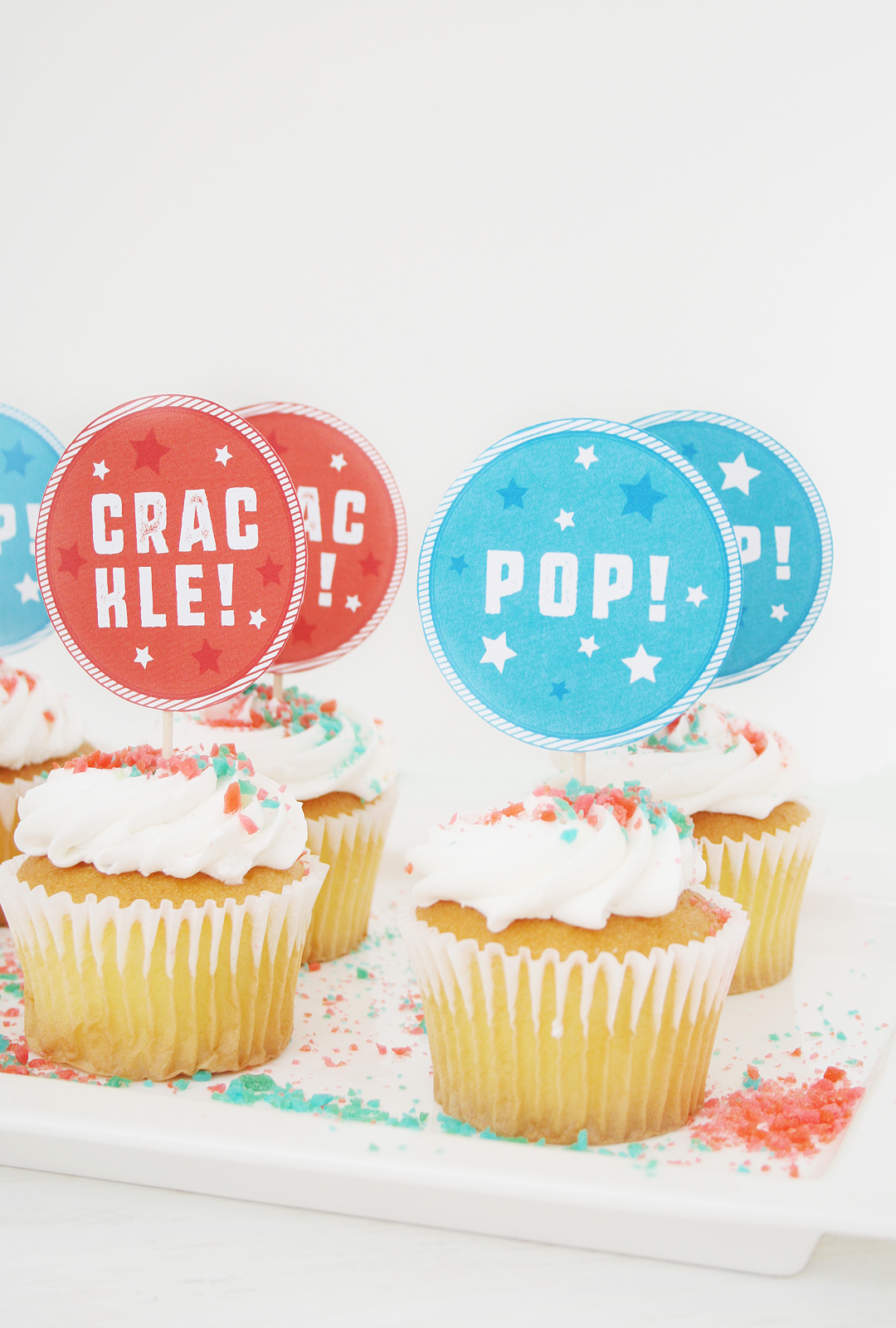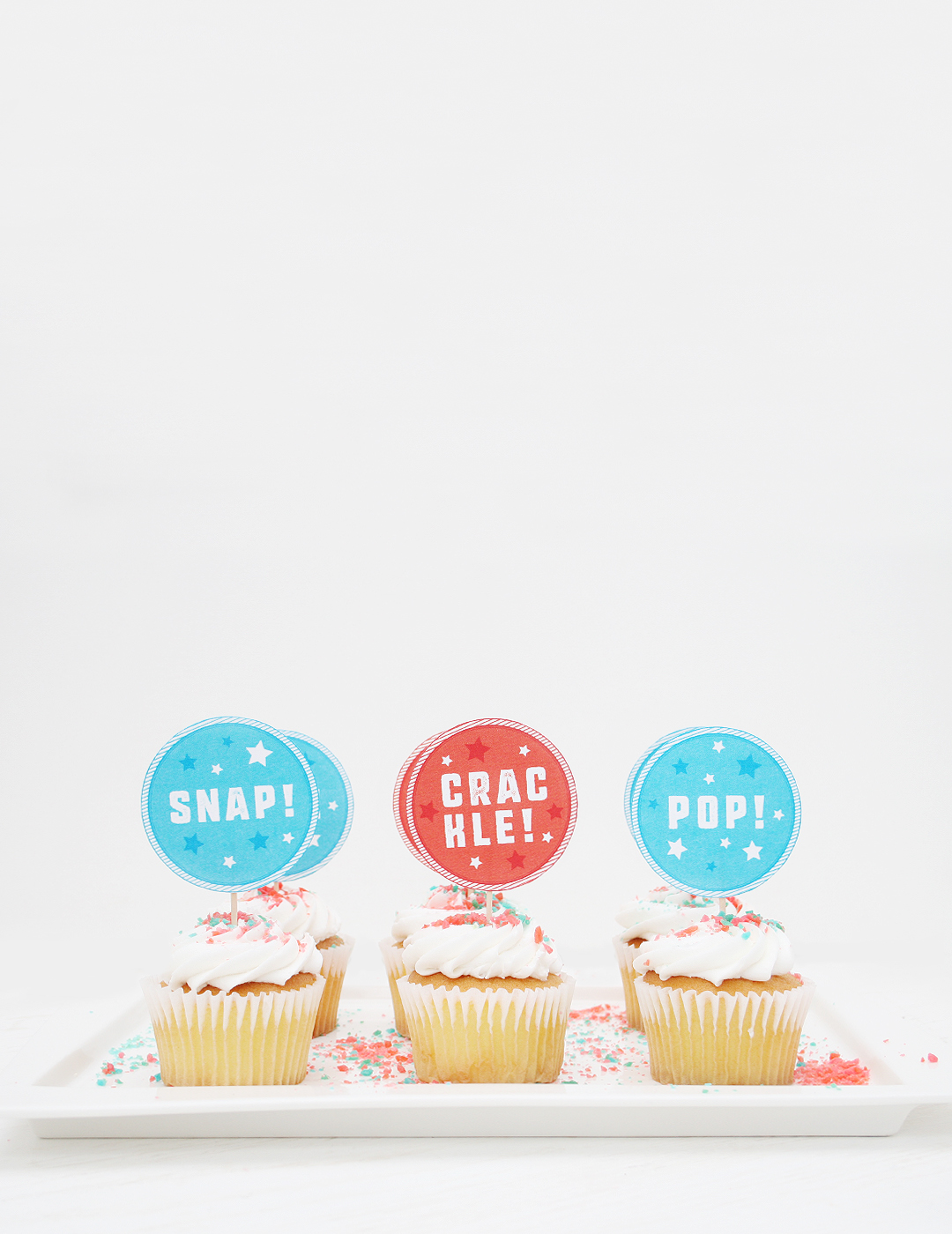 Yup, super cute, quick, and easy! These will be perfect for all of those cookouts and parties, and I'm sure many will be impressed! I hope you all have a wonderful Fourth of July weekend! I'll have a special guest blogger coming to you all on Tuesday and you don't want to miss it!