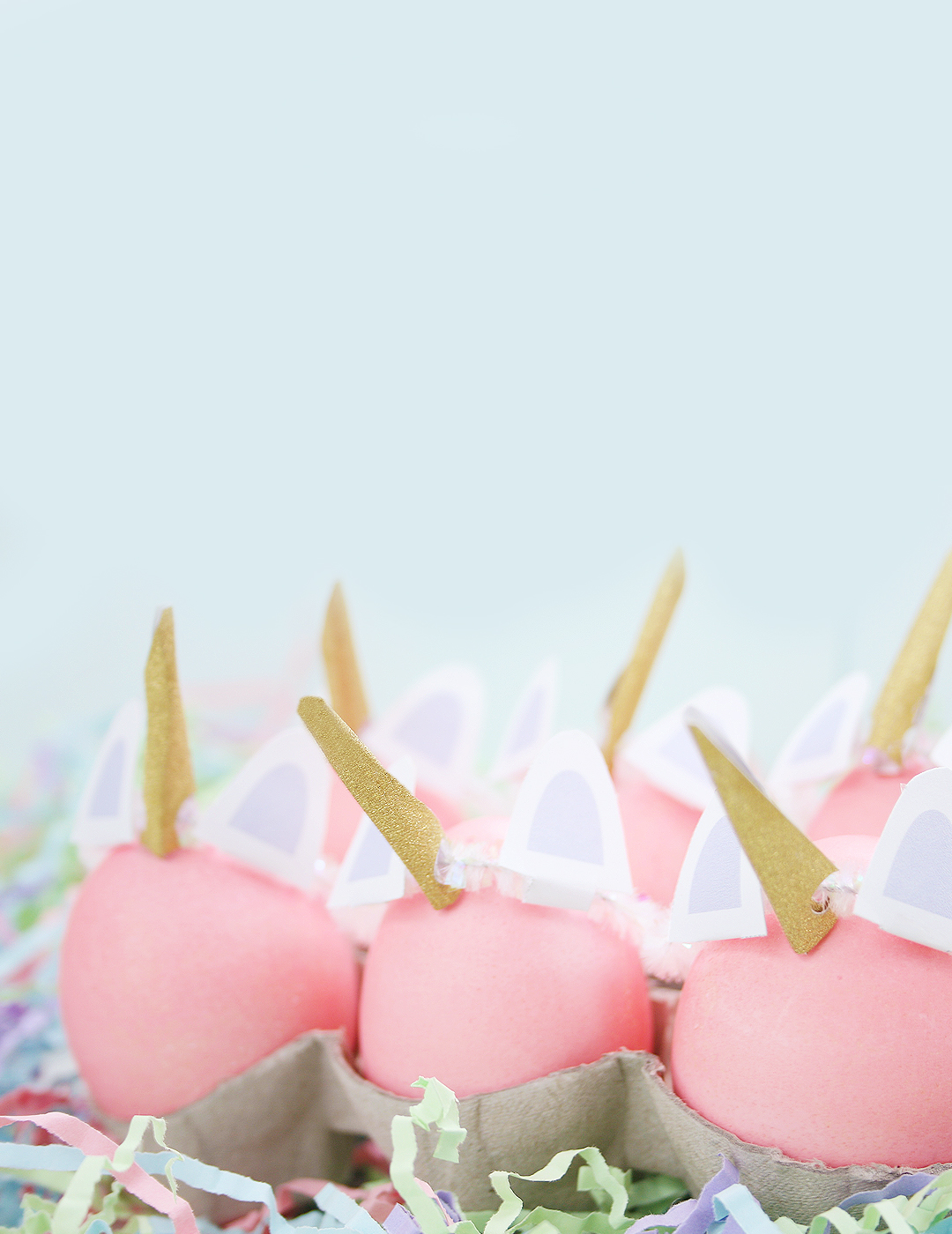 It's officially spring! Easter is this Sunday and I still had yet to do a DIY blog post on something fun for the holiday! Well, this one is brought to you by yours truly in honor of Easter and for the love of unicorns all over! This was such a fun craft to put together and I personally think this tops some of those other Easter eggs out there.
 :: Download your free printable here ::

---
Here's what you need:
• DIY Unicorn Easter Egg Printable
• Hard-boiled eggs
• Red food coloring
• 1 tbsp. of vinegar
• Pipe cleaners
• Gold/glittery stationary paper (found mine in the scrapbook section at Michaels)
• Scissors
• Glue
• Tape
• Hole puncher
---
How to DIY your unicorn Easter eggs:
Step 1: Fill a bowl up with water (enough to cover your hard-boiled egg). Pour 1 tablespoon of vinegar and 6 drops of red food coloring into the bowl. Stir until well mixed. Note: Place more drops of food coloring into the bowl until your desired color of choice has been reached.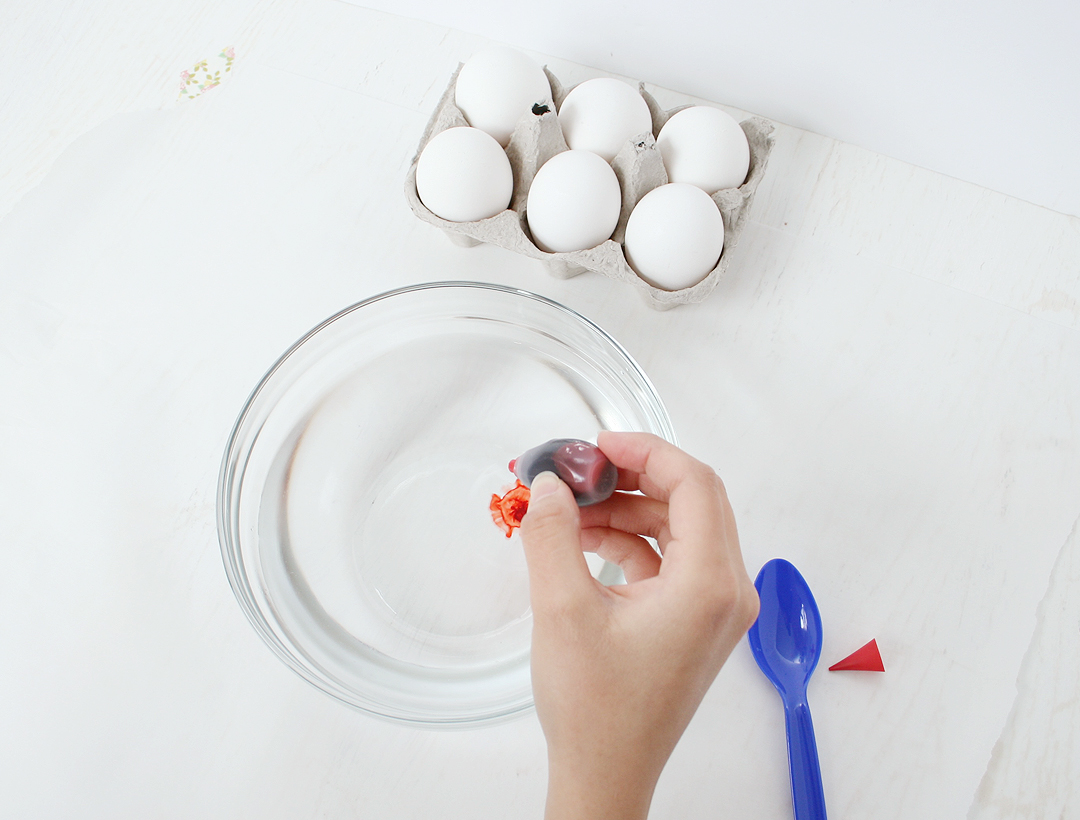 Step 2: Once well mixed, place hard-boiled egg into bowl and let sit for about 5-10 minutes. More time may be necessary, just be sure to check on them until they are properly colored.

Step 3: Cut out the horn template from the printable and trace onto the back of your gold stationary paper. Using your scissors cut out one of the horns. I included all 6 of the horns in the template incase you wanted to paint them yourselves instead of using stationary paper.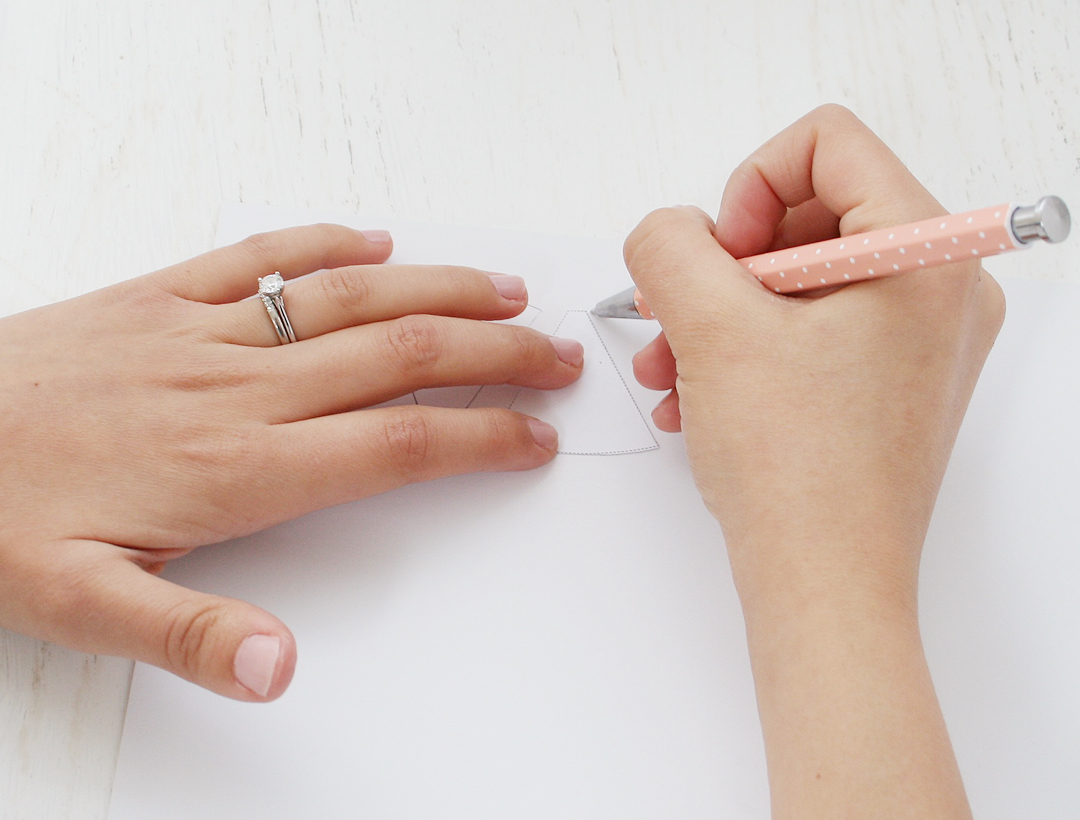 Step 4: Once all horns have been cut out, cut out all of the ears needed for your eggs as well.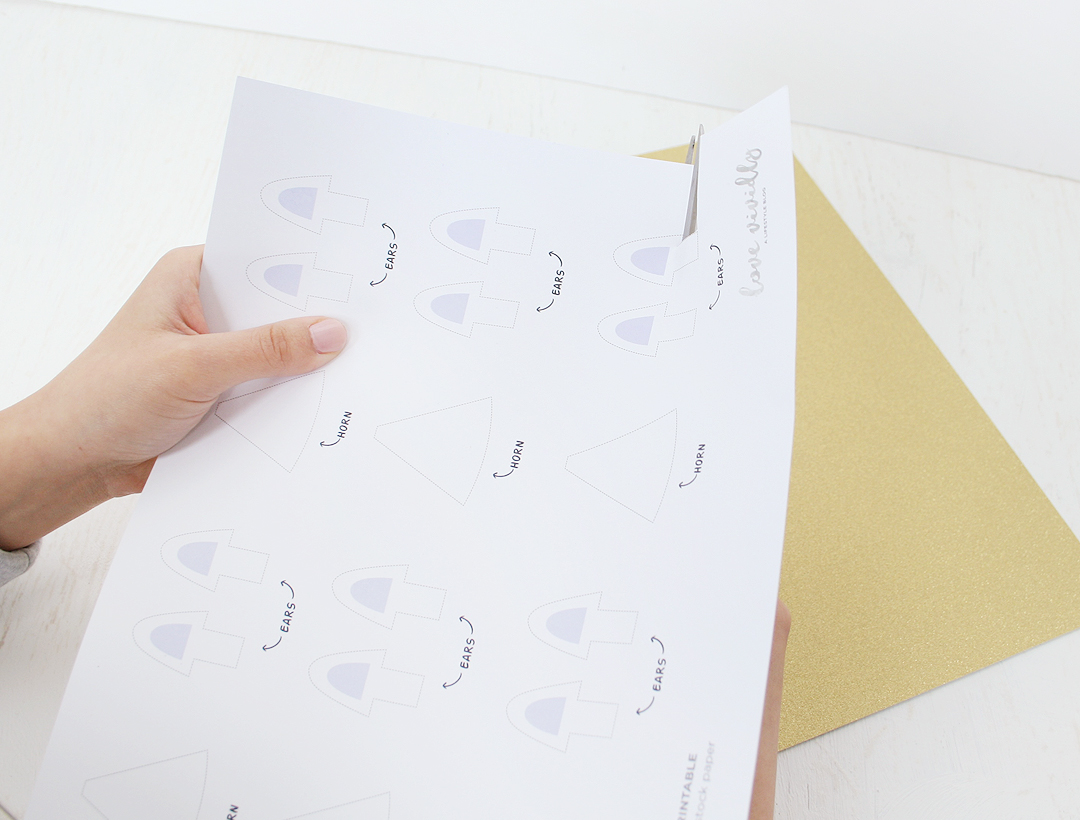 Step 5: Roll gold paper to form a horn and glue together. I found it helpful to clip the paper together to better allow it to dry and stick together: a clothespin or bobby pin works well for this. If needed, you can reinforce the horn with tape to ensure the paper stays together.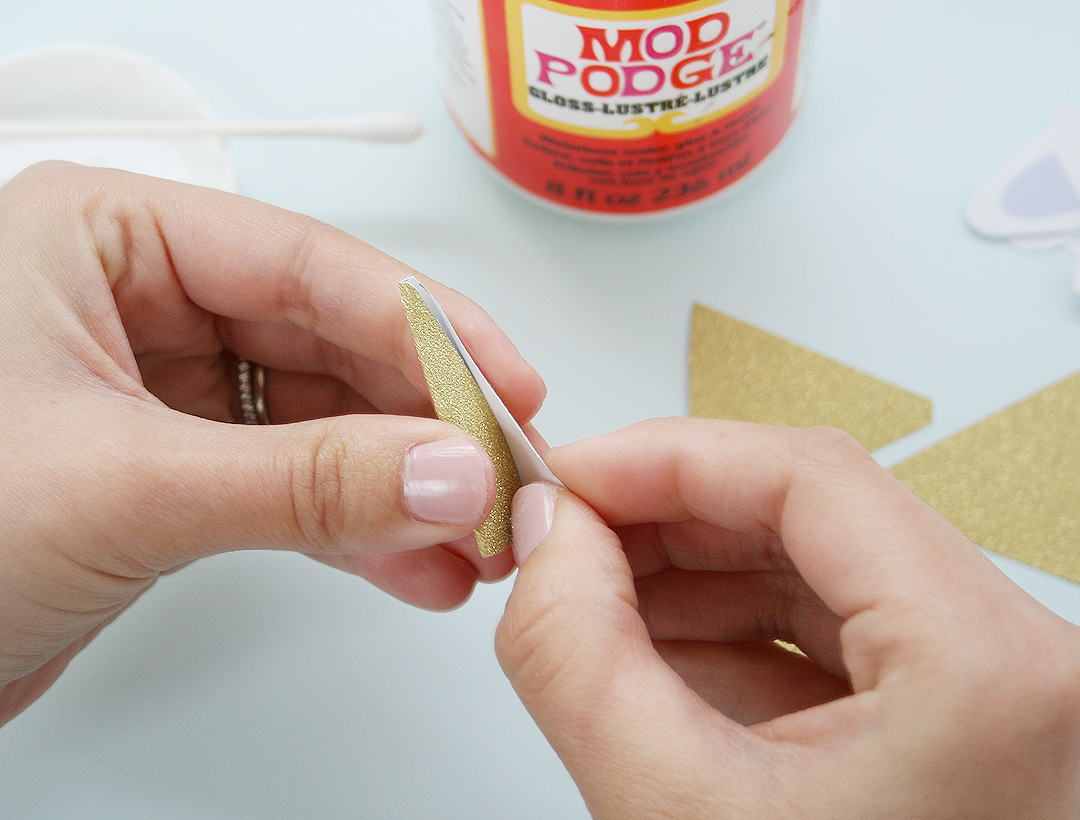 Step 6: Once glue has dried, hole-punch the bottom part of the horn. Thread the pipe cleaner through the hole.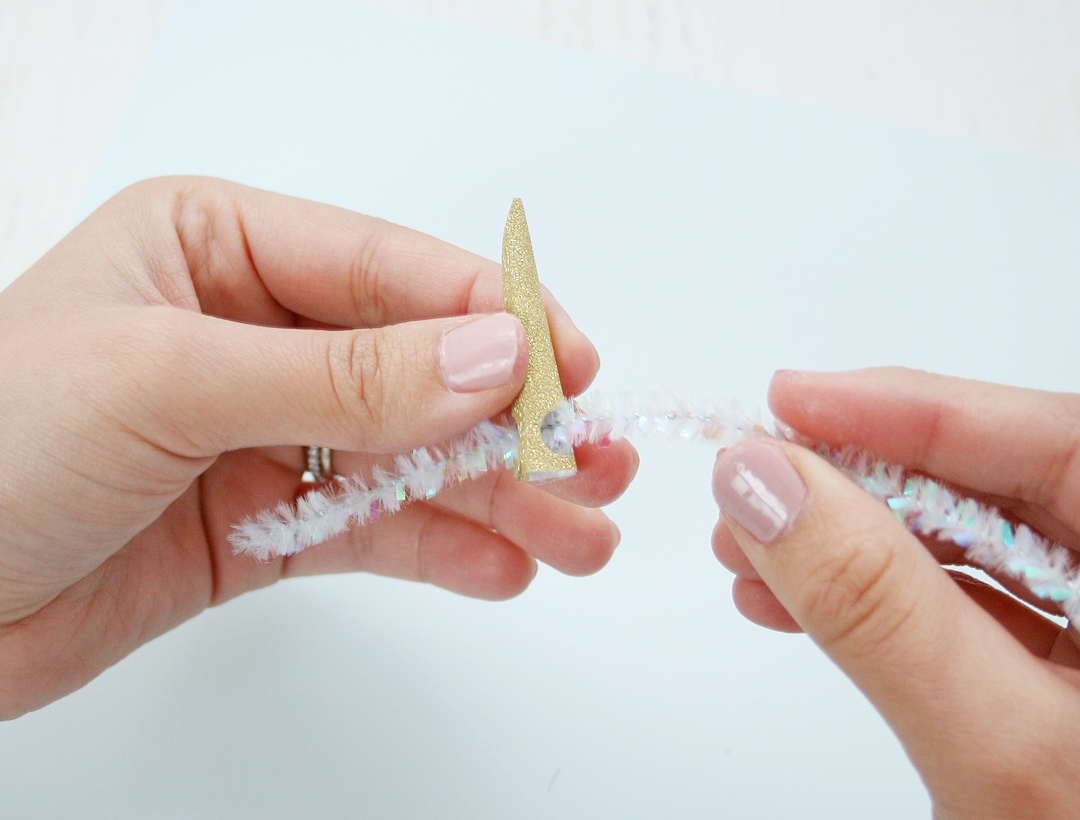 Step 7: Tape your ears onto the pipe cleaner. Fold the tab around the pipe cleaner and tape together.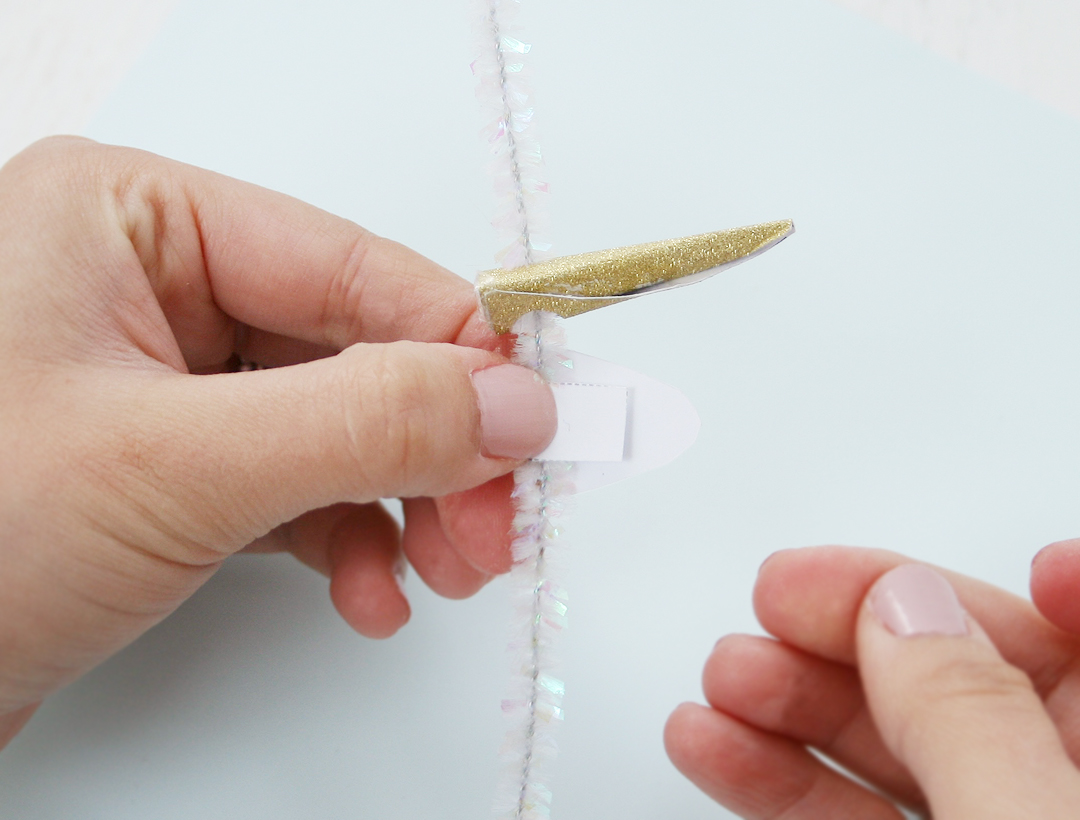 Step 8: Wrap the pipe cleaner around the egg to measure the correct size. Once the correct size has been measured, cut the excess wire off of the pipe cleaner.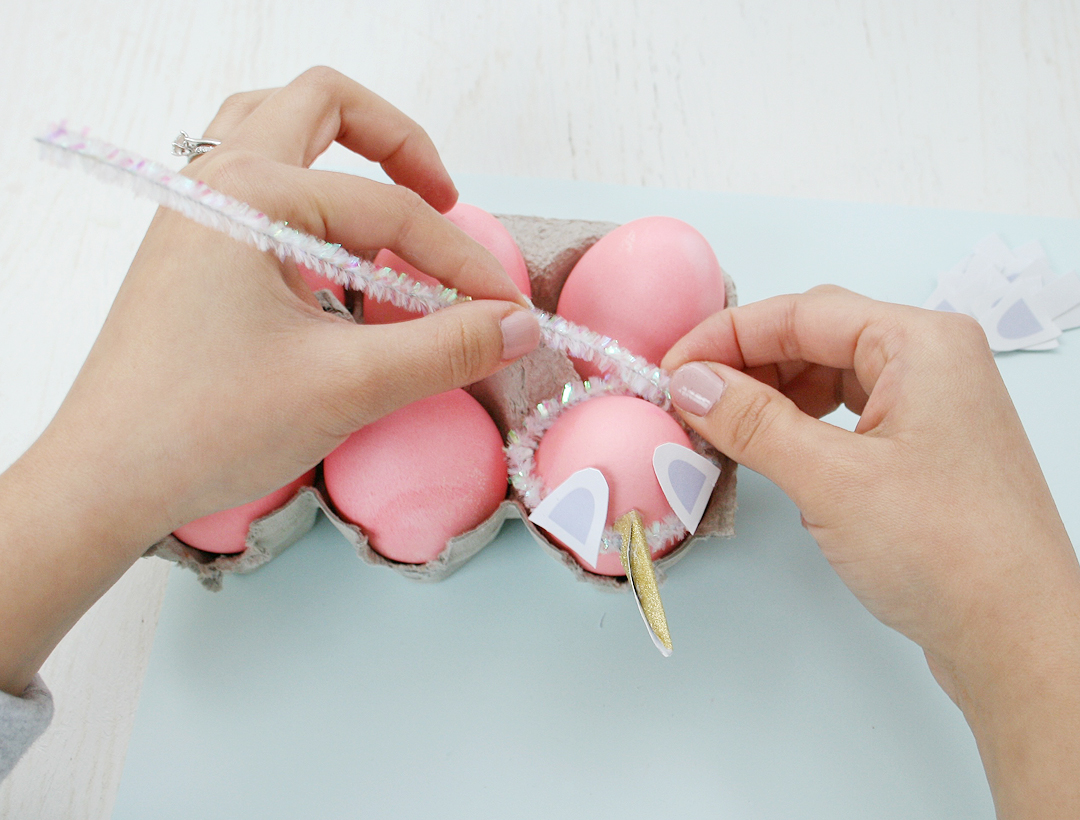 Step 9: Place the pipe cleaner on top of the egg, and you officially have a unicorn! If you're having trouble getting your pipe cleaner to stay on top of the egg, you can add a piece of tape onto the backside of the egg to hold it.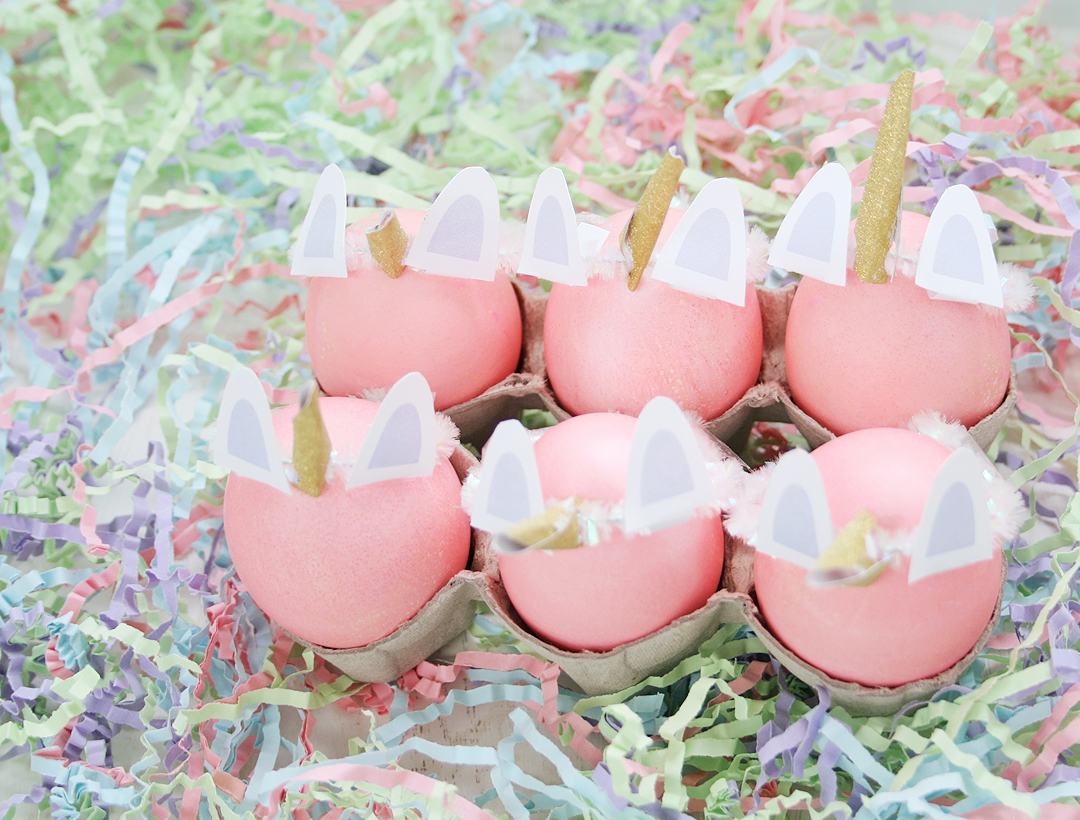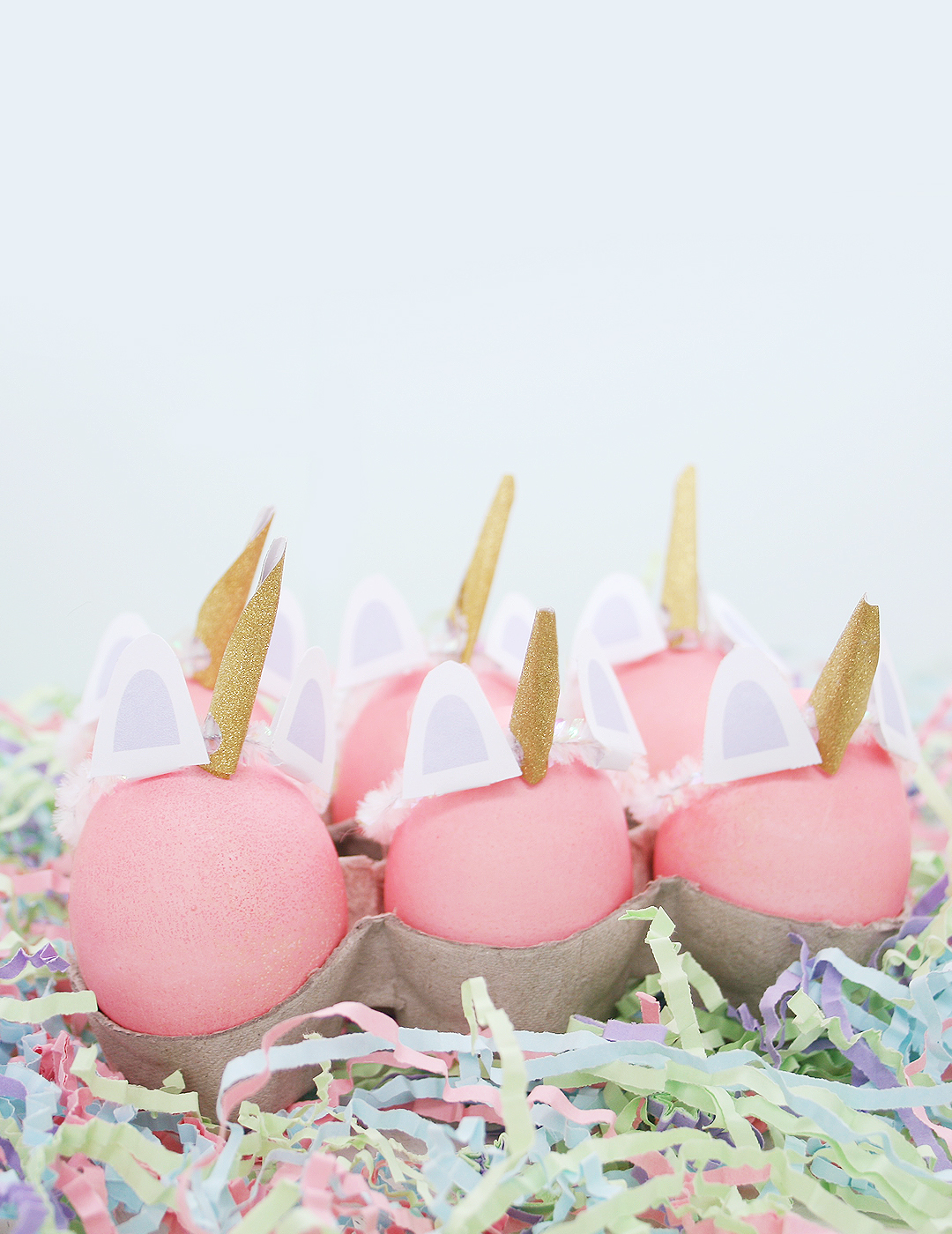 Yup, the cutest little Easter eggs I've ever seen! I hope you all have a wonderful week, and I wish you a Happy Easter as well! In the meantime, I'll be celebrating my birthday this Thursday and celebrating with friends and family doing what I do best—eating and drinking wine!