DIY Top Knot Iron-On T-Shirt
I have the quickest and cutest DIY project for you guys today—DIY Top Knot Iron-On t-shirt. I don't know about you guys, but top knot buns have been a go-to lately with my hair. It's super easy to put it up in the morning rather than blow drying and styling it. This way I can always count on my top knot hair up-do to save me a few minutes in the morning if I'm running late! So with that being said, it's totally safe to say that I'm a huge fan here of the top knots!
I wanted to go a little punny and cute on the whole top knot t-shirt that I made, so I finally came up with one that I knew would be loved by many: Mermaids! Who doesn't love mermaids and just the idea of being one?! Therefore, being a top knot mermaid could be just as awesome, if not cooler!
---
What you need:
• Iron-on stick-it felt letters
• T-shirt
• Iron
---
How to:
Step 1: Peel and stick felt letters onto your t-shirt. *Note: it helped to first place the letters on the t-shirt before peeling and sticking so you know exactly where to place them.
Step 2: Using your iron, press and hold for 5 seconds on top of the letters. Make sure you have a piece of cloth in between the iron and the felt letters so they do not burn.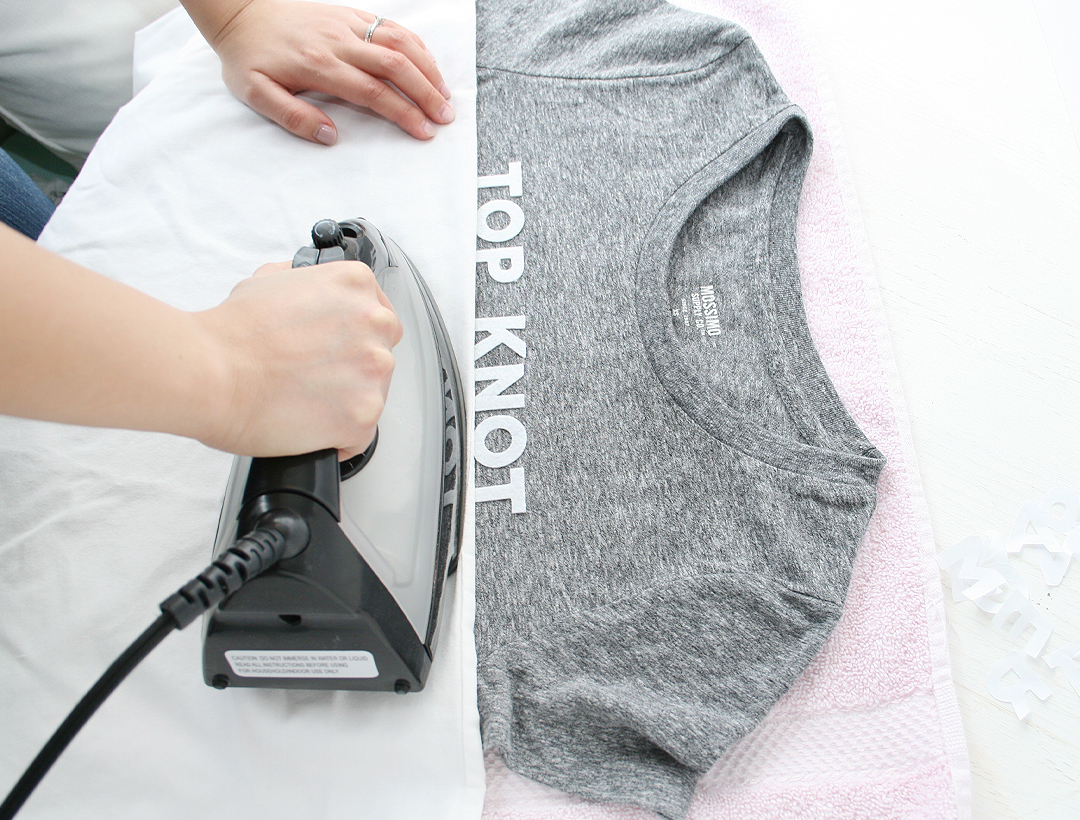 Step 3: Voila! You're now officially a top knot mermaid!!
You can make this t-shirt for yourself, or give it as an easy gift! Either way it is super cute! Top knot's will probably be my go-to for now (until I decide to cut it), and this t-shirt is a great addition for it. What's your go-to hairstyle?