DIY Skull Head Faux Flower Planter
Halloween is creepin' up on us and I've been waiting to sharing this DIY post for a couple weeks now. I finally had the time this weekend to quickly (and I mean quickly…because it's super easy like that) to put this chic Halloween décor together! I'm so happy with the way it turned out and am pretty impressed with how nicely it fits in with the aesthetic of our place.
Once I found these Styrofoam skulls at Michaels I immediately knew what I wanted to do! I'm not into the whole dark and spooky Halloween décor so I thought I'd brighten up the skulls with some color and faux flowers! I decided on the faux flowers as a part of the décor in order to chic the skull up a bit and, at the same time, allowing myself to buy décor that I can store for a later use again too (sweet!!).
You can find all of these supplies at your local Michaels craft store, which makes this DIY even better since it's just a one-stop shop!
---
Supplies Needed:
• Styrofoam skulls (found at Michaels)
• Spray paint colors of choice (I chose metallic gold and white)
• Faux flowers
• Wire cutters
• X-acto knife
---
How to:
Step 1: Using your X-acto knife, cut a large enough circle for the faux flowers to fit into at the top of the skull.
Step 2: Spray paint your skulls. Let dry.
Step 3: Using wire cutters, cut the faux flowers to your preferred height and place into the top head of the skull. Note: I had a little fun with mine and stuck two flowers into the eyes of the larger skull. No cutting required either, as the stem of your faux flower should go right through styrofoam!

Step 4: Your chic Halloween décor is officially ready to be displayed around your home (or even on your desk!). I placed mine on our coffee table and love how they look sitting there!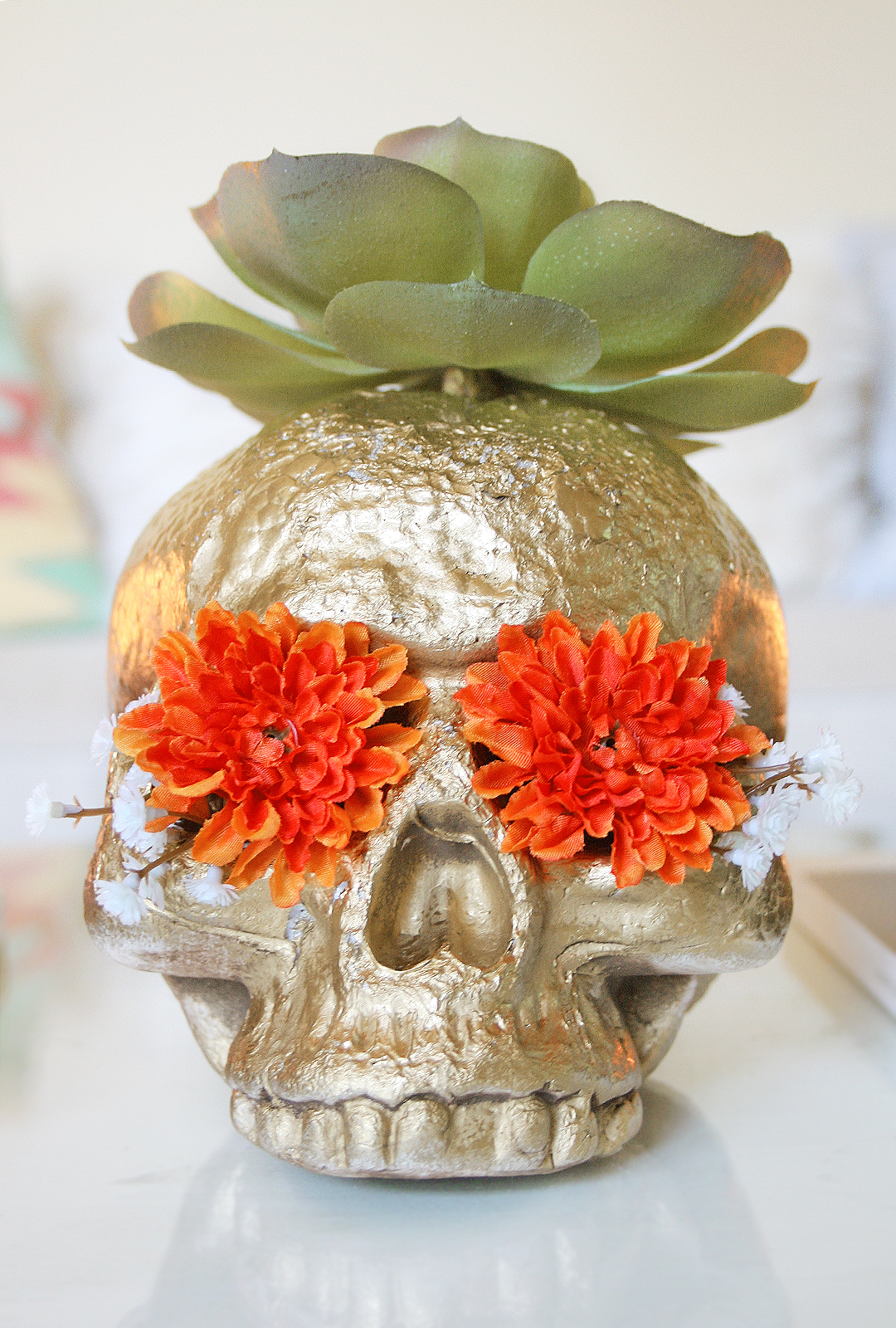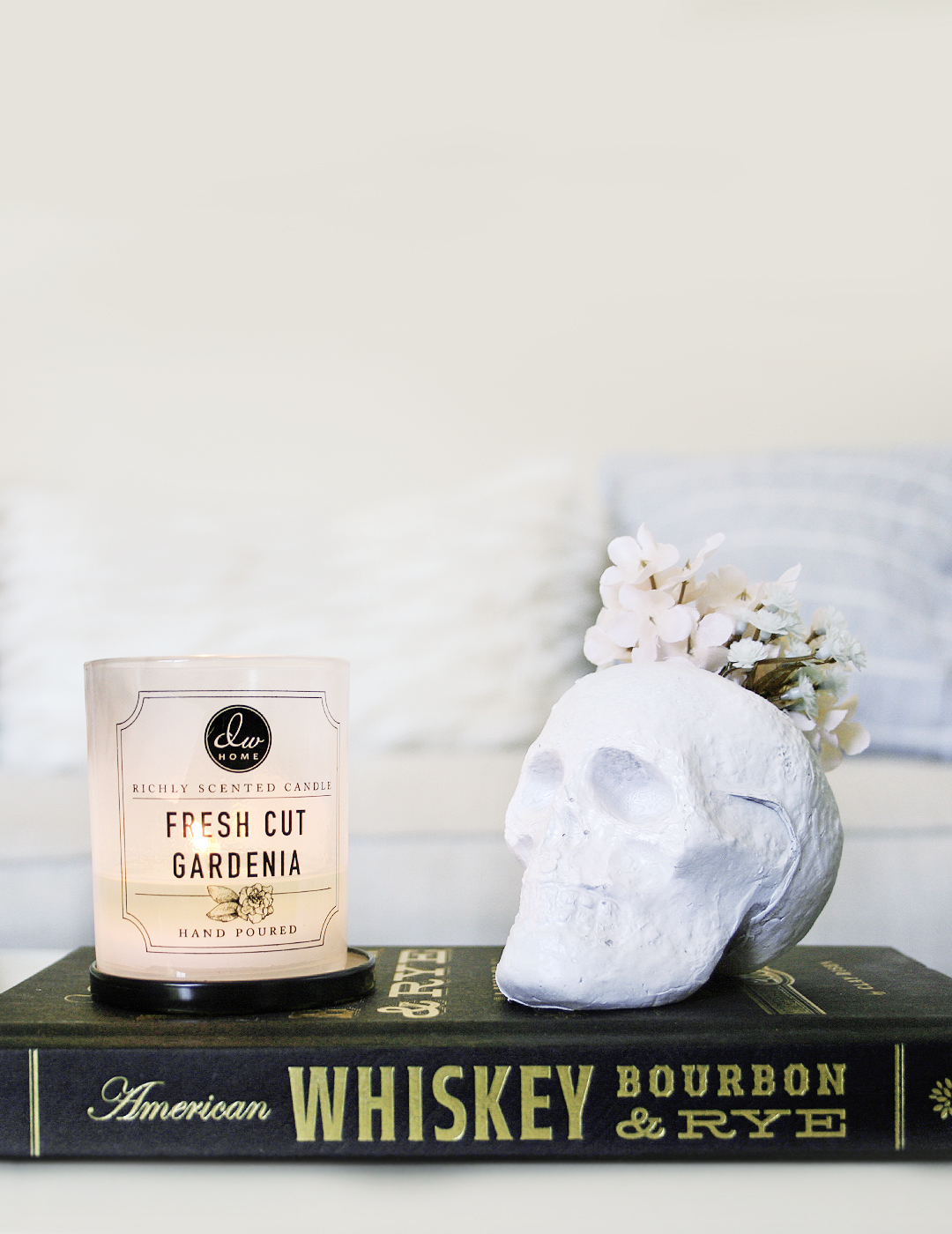 Que all of the oohs and aahs! Don't forget to share your DIY photos using #sharethelv on Instagram so I can see your beautiful projects!
What other Halloween décor have you crafted up this season?
You may also like these DIY pumpkins.