DIY Mini Hot Air Balloons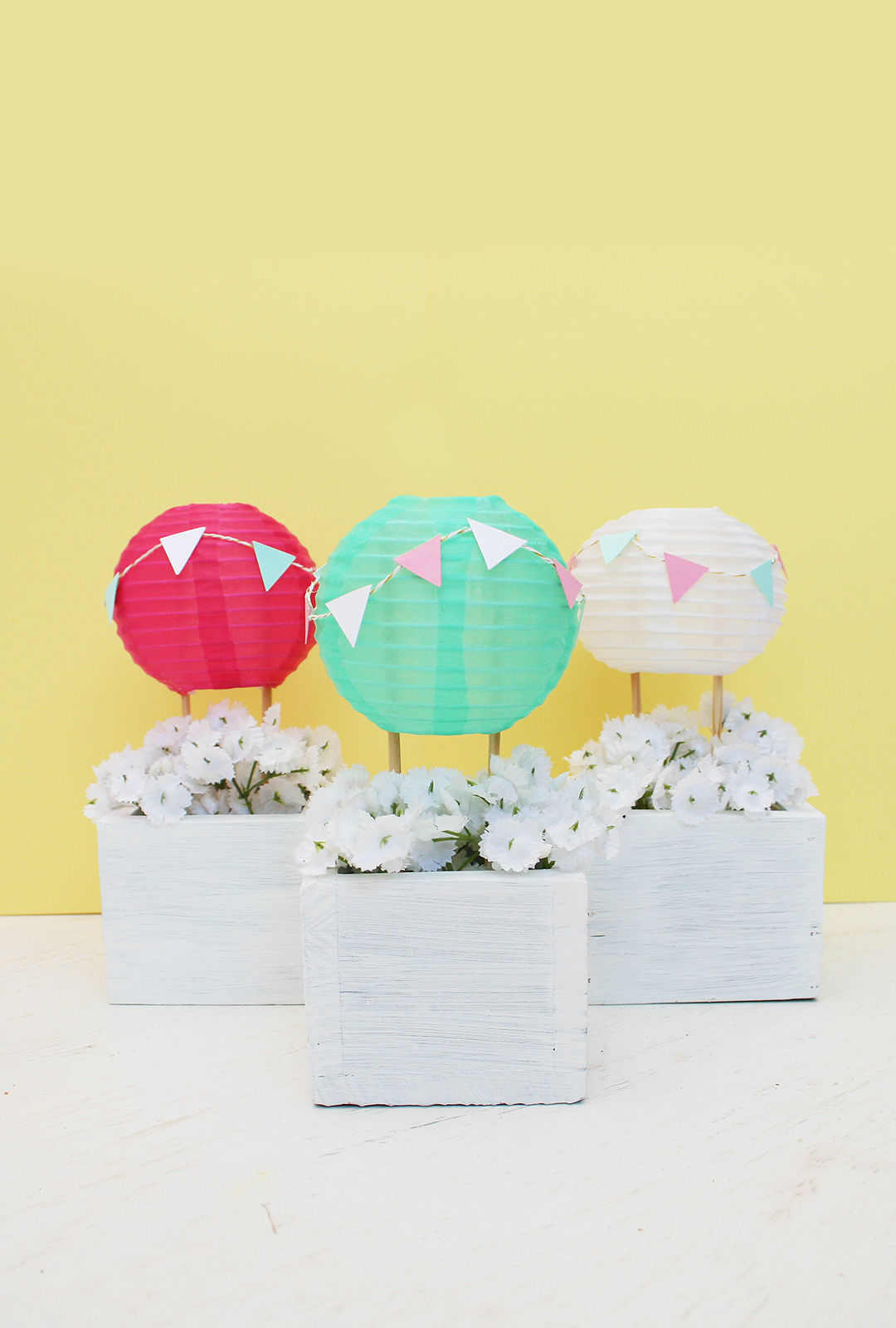 Have you ever seen anything more adorable than these little guys?! This weekend is B and I's gender reveal party and I had this idea in my head to make mini hot air balloons as table decor! I honestly wasn't exactly sure how I was going to do it, but knew I was going to get it done. To my surprise, they turned out to be pretty darn cute.
I wanted to share these on the blog because I thought it was a fun DIY for anyone to make at your next theme-related party! So are you interested?? Read on!
Here's what you need:
Mini paper lantern (I found mine in the $1 section at target. It was actually a string of lights and I was able to take the paper lanterns off with no problem.)
Square wooden boxes
String
Colored Paper
Hot Glue
Scissors
Balsa wood stick
Xacto knife or blade
White paint
Paint brush
Faux or real baby's breath (optional)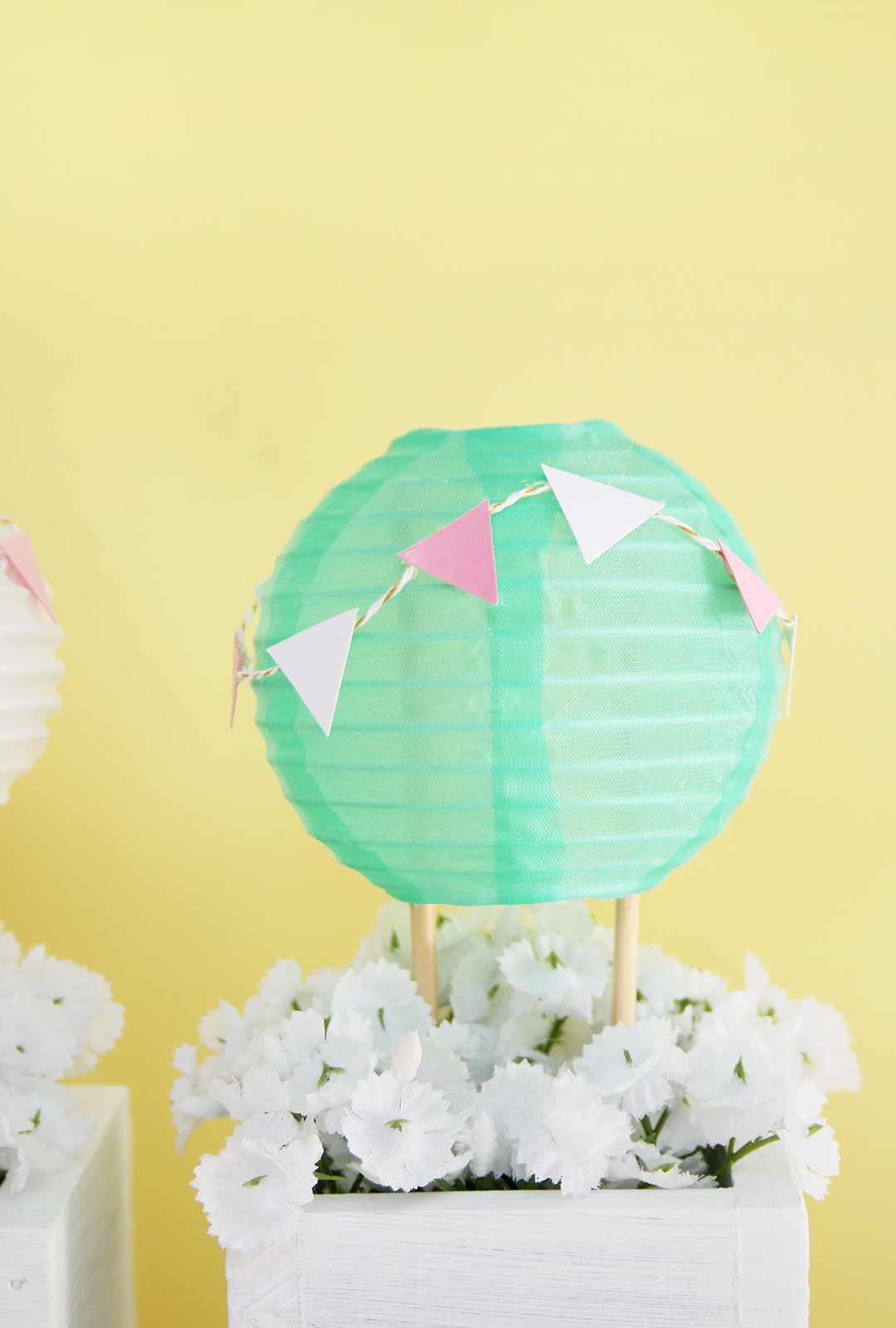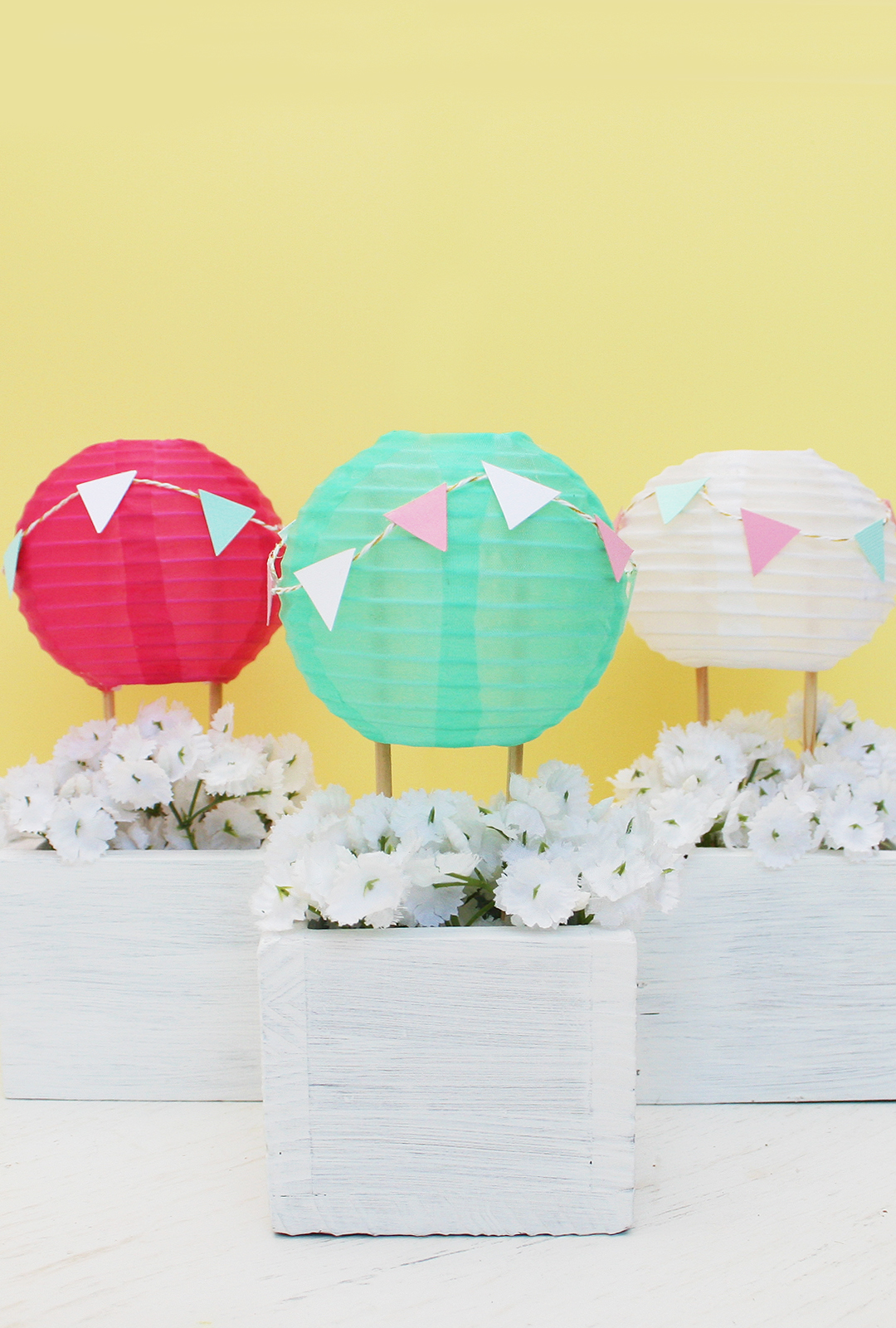 How to:
Step 1: Paint the wooden boxes and let dry.
Step 2: Make the pennant garland by cutting out small colored flags and gluing them onto the string.
Step 3: Using the hot glue gun, wrap the pennant garland around the paper lantern and glue each point that reaches the top of the lantern.
Step 4: Measure and cut the balsa wood to the correct height that you would like the balloon to stand. Repeat for each box.
Step 5: Using the cut pieces of balsa wood with the balloon placed on top, space out where you would want it to stand in the box. This is the location at which you will glue the two sticks.
Step 6: Once determined where the stands will go in the box, place a large enough dab of hot glue in each spot. Then place in the whole assembly (the two sticks with the balloon attached on top of them). Hold and let dry.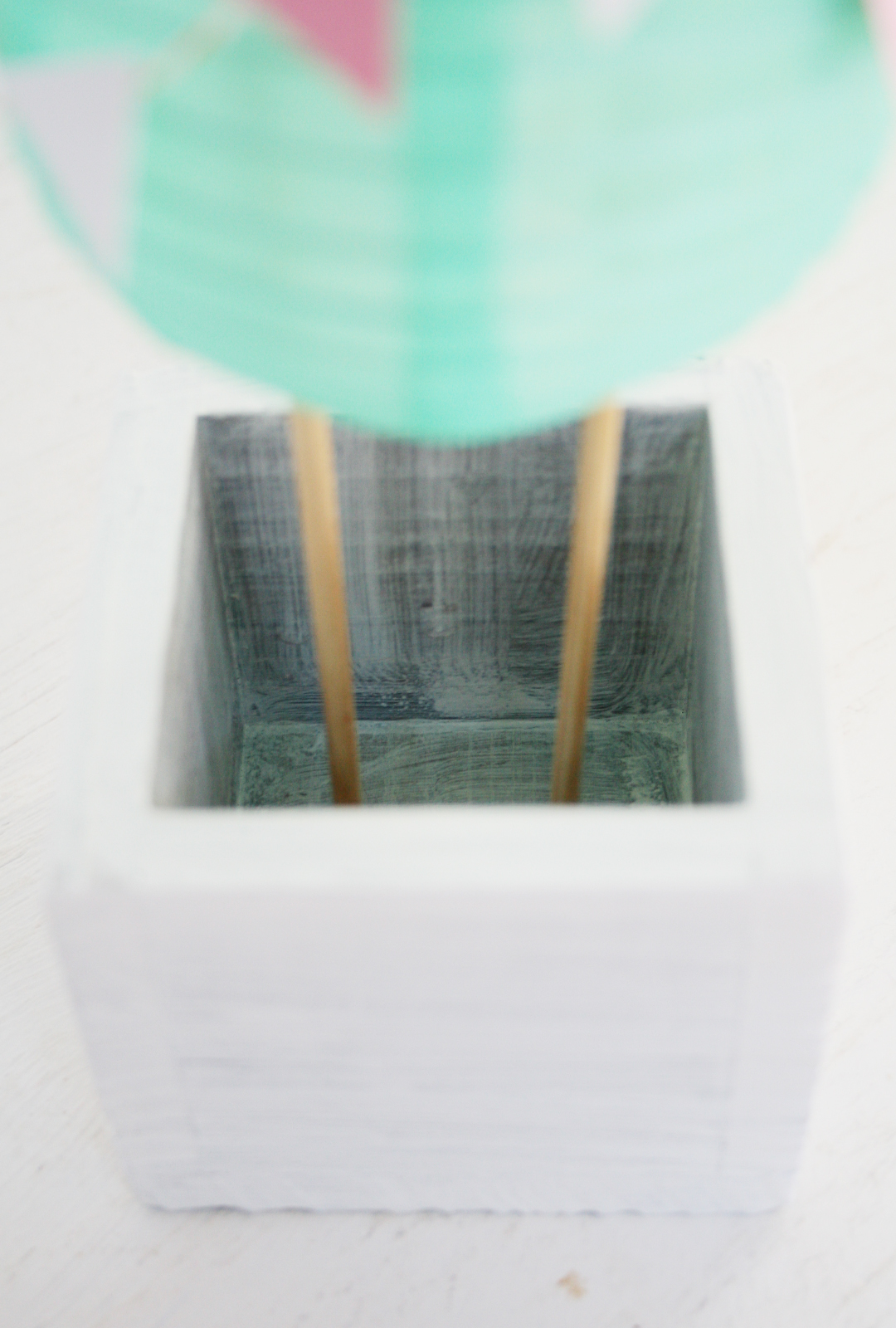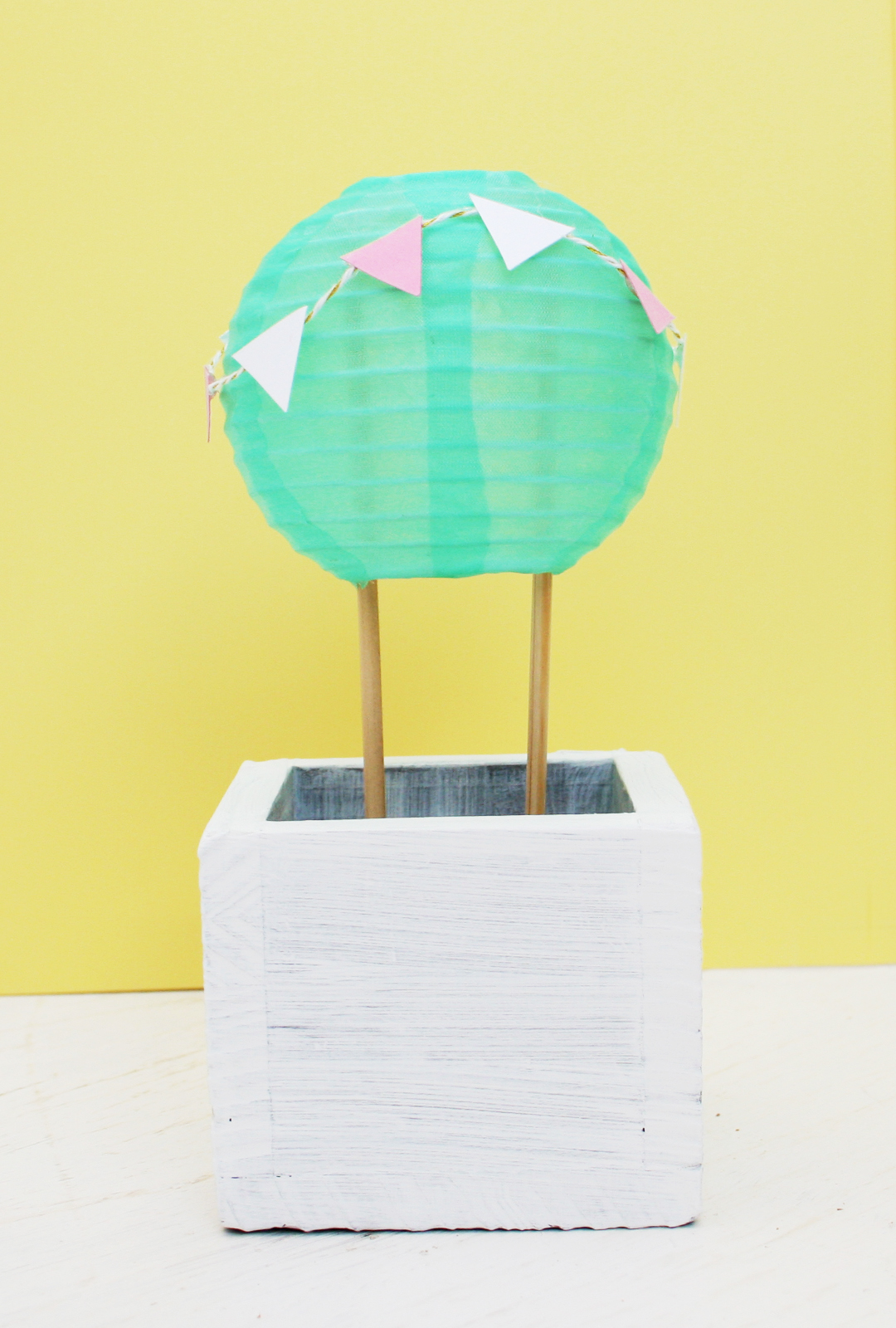 Step 7: As the last step, you can add in some pretty flowers in the middle of the box to add some extra decor to the centerpiece.
Step 8: The mini hot air balloons are ready to party!
So, what do you think?? I'm so excited for this little decor feature for our party this Saturday. With how I've been feeling lately it may be the only decor feature (hah!), but I'm happy to have done something for it. This time next week we'll know whether or not we're having a little boy or girl. Eeek!! So excited!! Stay tuned!