Did you feel the warm weather this weekend?! My goodness have I missed it and I'm hoping it's going to stay a little longer! If you're ready for spring just like I am, you can get a little festive and welcome the warm weather with some mermaid nails!
---
What you need:
• #NauticalPearls Self Adhesive Nail Art
• Nail polish color(s) of choice—I used this nail polish, the "Wild About Hue" and "You Exhibit Great Style" colors
• Top coat Nail Polish
• Nail glue
• Tweezers
---
How to:
Step 1: Paint nails color of choice. Let dry.
Step 2: Paint a second layer onto nails and let dry.
Step 3: Using tweezers and nail glue, glue on the nail art.
Step 4: Paint a topcoat layer onto your nails and let dry.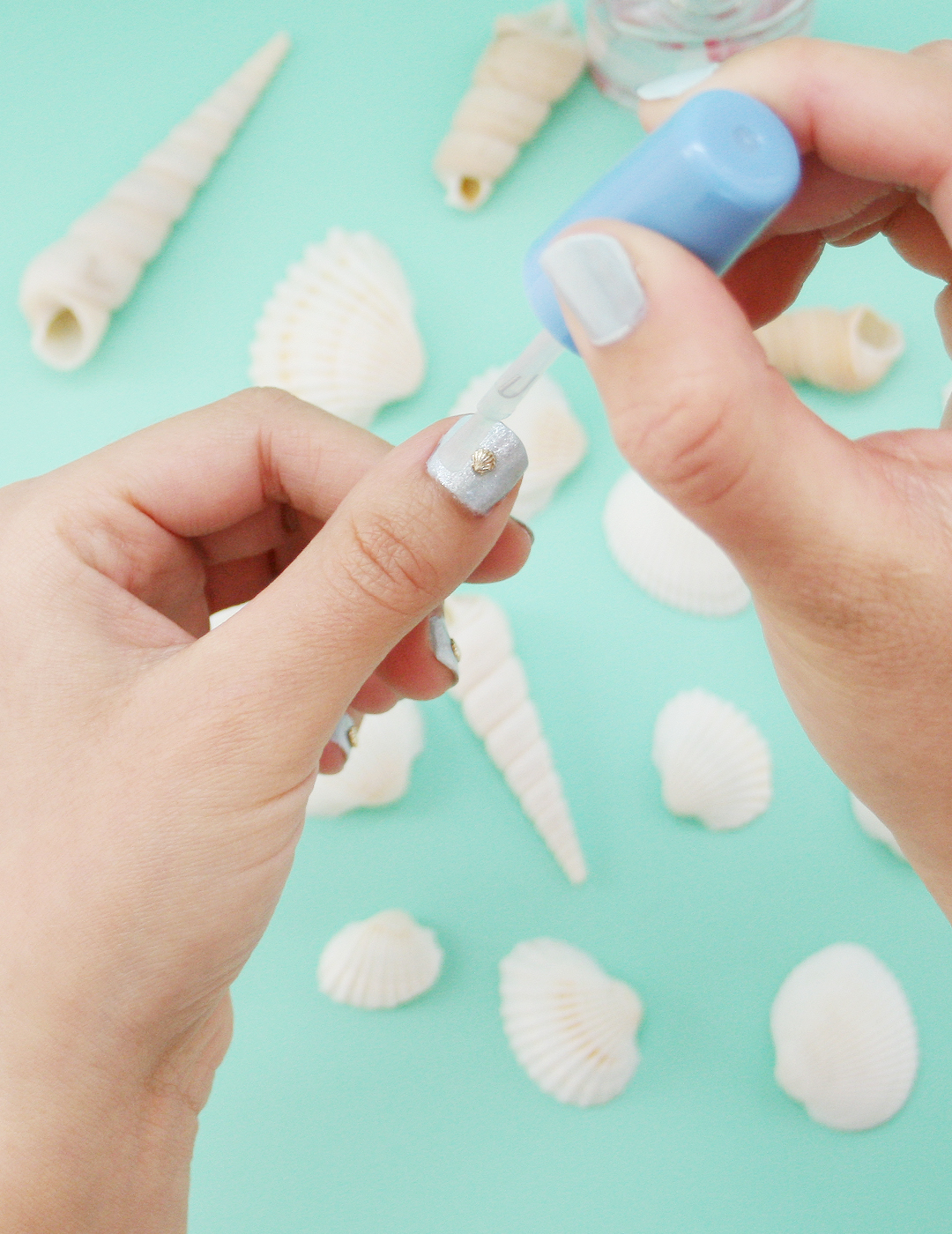 Step 5: You officially have mermaid nails!
Aren't they just the cutest! I think they'd go perfectly with this Top Knot Mermaid shirt too!! Happy nail DIYing!
You may also like these DIY fruit nails, these chic nails, or these gold striping tape nails.