DIY Marquee Light Picture Frame
I'm so excited to share this DIY marquee light picture frame with you guys! I'm really happy with how it turned out and it looks pretty cool sitting up on my wall shelf above my computer right now.
What you need:
• Rectangle wood cutout (I used a 6 in. x 6 in. cutout)
• Metal paper clip
• Spray paint
• Metal nails
• LED decorative string lights
• Hardwood dowel **optional—use to prop up picture frame**
Here's how to make it:
Step 1: Mark locations for light holes on all 4 sides of the wood, 1-3/8'' from the edge (I spaced 4 holes on all sides except the top side where the photo hangs I drilled 2 holes).
Step 2: Drill holes on all your marked locations, ensuring hole size is big enough to fit light bulbs through!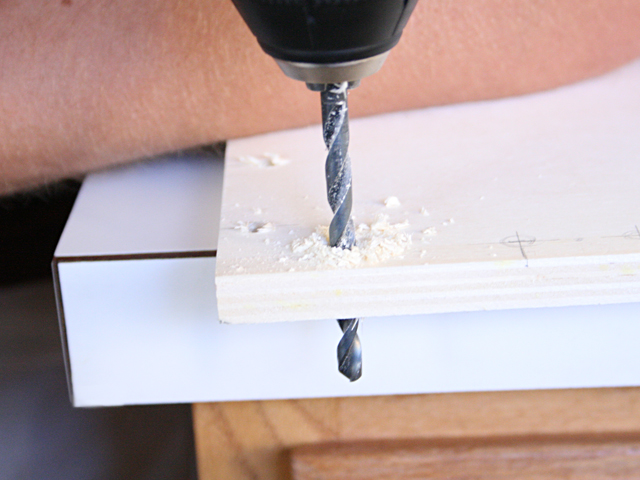 Step 3: *Optional—Cut dowel to preferred length. Cut one end of the dowel at a 45-degree angle to help with supporting of the frame.
Step 4: Sand down both sides of the square wood until smooth, especially around the holes. Sand dowel rod as well.
Step 5: Spray-paint both sides of the wood 2-3 coats, including the dowel rod.
Step 6: Once thoroughly dry, hammer in small nail at top of the wooden rectangle.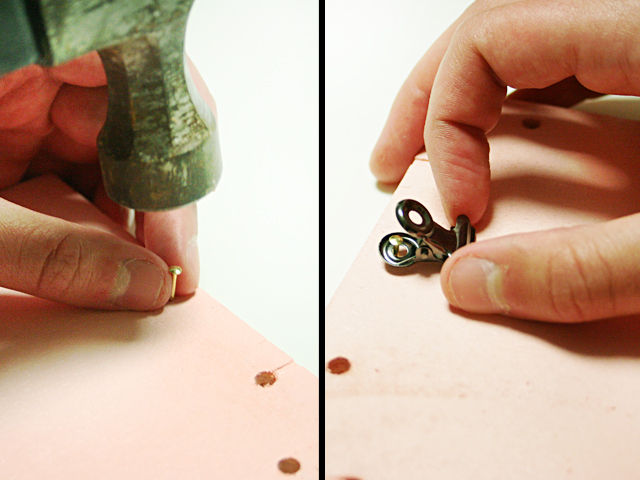 Step 7: Place lights in holes from behind the wood, wrapping them amongst each other to secure the battery pack (see photos).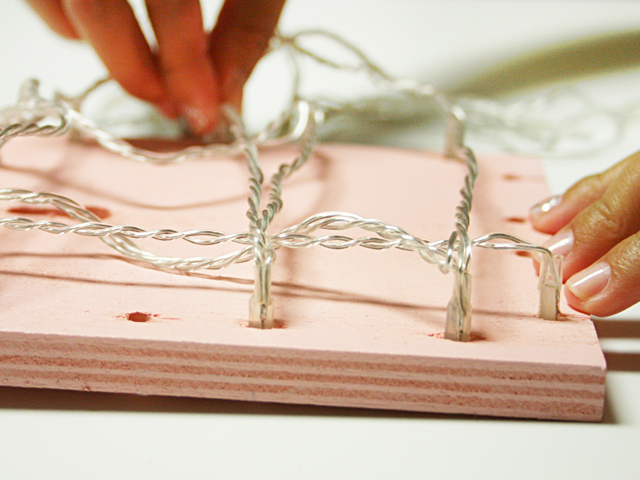 Step 8: Place photo on metal clip and hang from nail.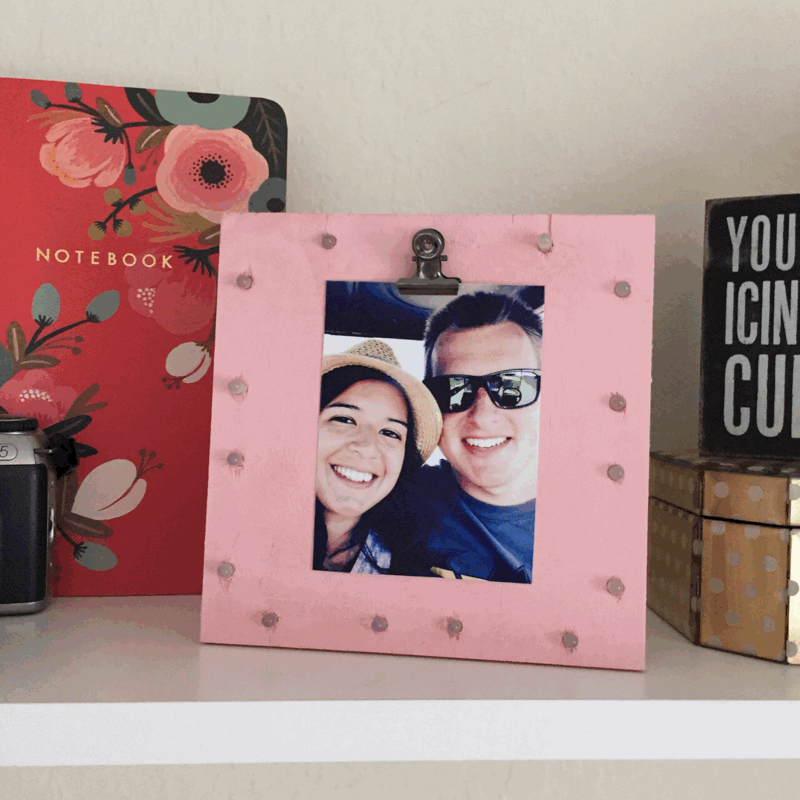 Place your new marquee light picture frame anywhere and enjoy!