DIY Lucky Charms Brooches & Tag Printable
Can you tell I'm on a St.Patrick's Day kick?! I was really wanting to share this DIY with you guys because how could you not love a Lucky Charms-inspired brooch?! What I also love about these brooches is that you can make it for friends, and sport them on your clothing as your own piece of art! Of course, you can't forget to wear it on St. Patrick's Day either! Duh!! So, Lucky Charms brooches for the win!
---
Here's what you need:
• Polymer clay
• Bar pins
• Knife (or any cutting utensil for clay)
•  Hot glue gun
•  You're My Lucky Charm Tag Free Printable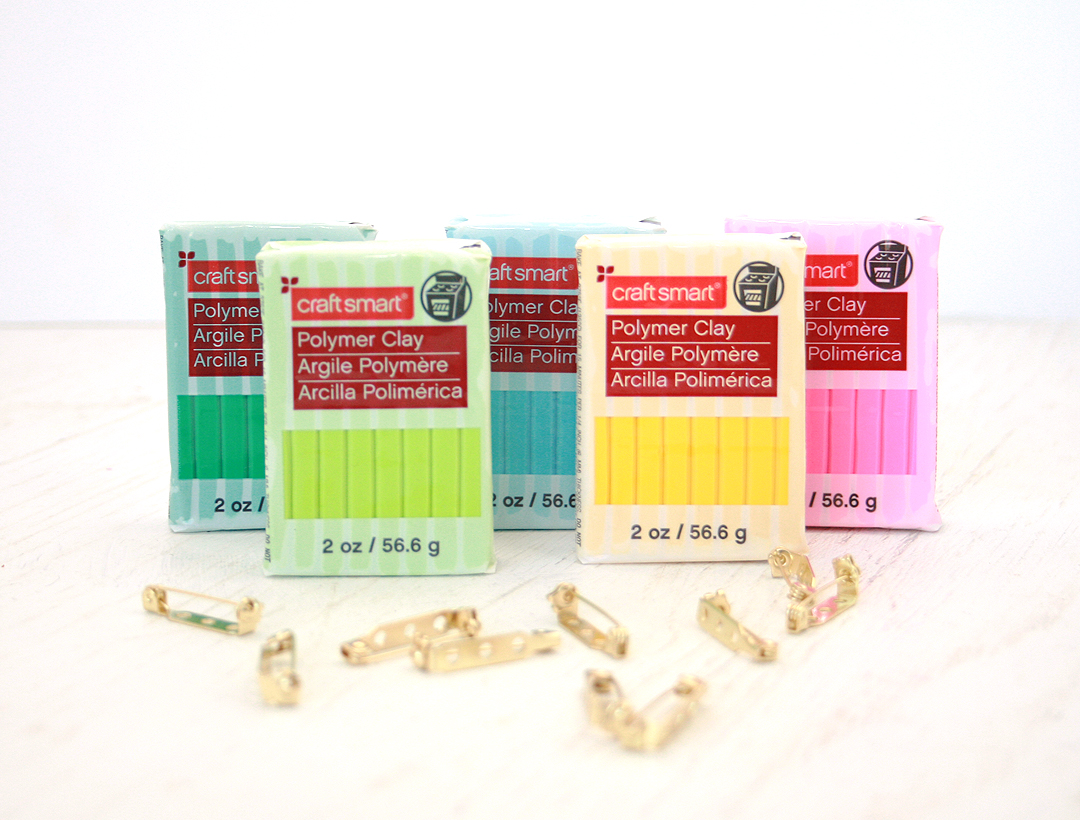 ---
How to make your Lucky Charms brooches:
Step 1: Using your hands and a cutting utensil, start shaping the Lucky Charms brooches out of the polymer clay.
For the rainbow: Cut a thin slice of the blue, yellow, and pink clay. Using your hands, roll each color into a thin roll. Bend and layer each roll into the shape of a rainbow and repeat for as many brooches you'd like to make.
For the hat: Using the dark green clay, shape into a top hat. Next, cut a thin layer of the lighter green clay and shape into a four leaf clover. Lastly, place the four leaf clover on top of the hat. Feel free to alternate colors as you wish.
For the moon: Cut a thin layer of the blue clay. Using your hands, roll the clay into a thick layer and shape it into a moon. Use your hands or a tool to form the divots in the moon.
For the heart: Cut a thin layer of the pink clay and shape it into a heart.
Step 2: Reading the instructions on the clay package, set oven to required temperature. Bake for the appropriate time and let cool.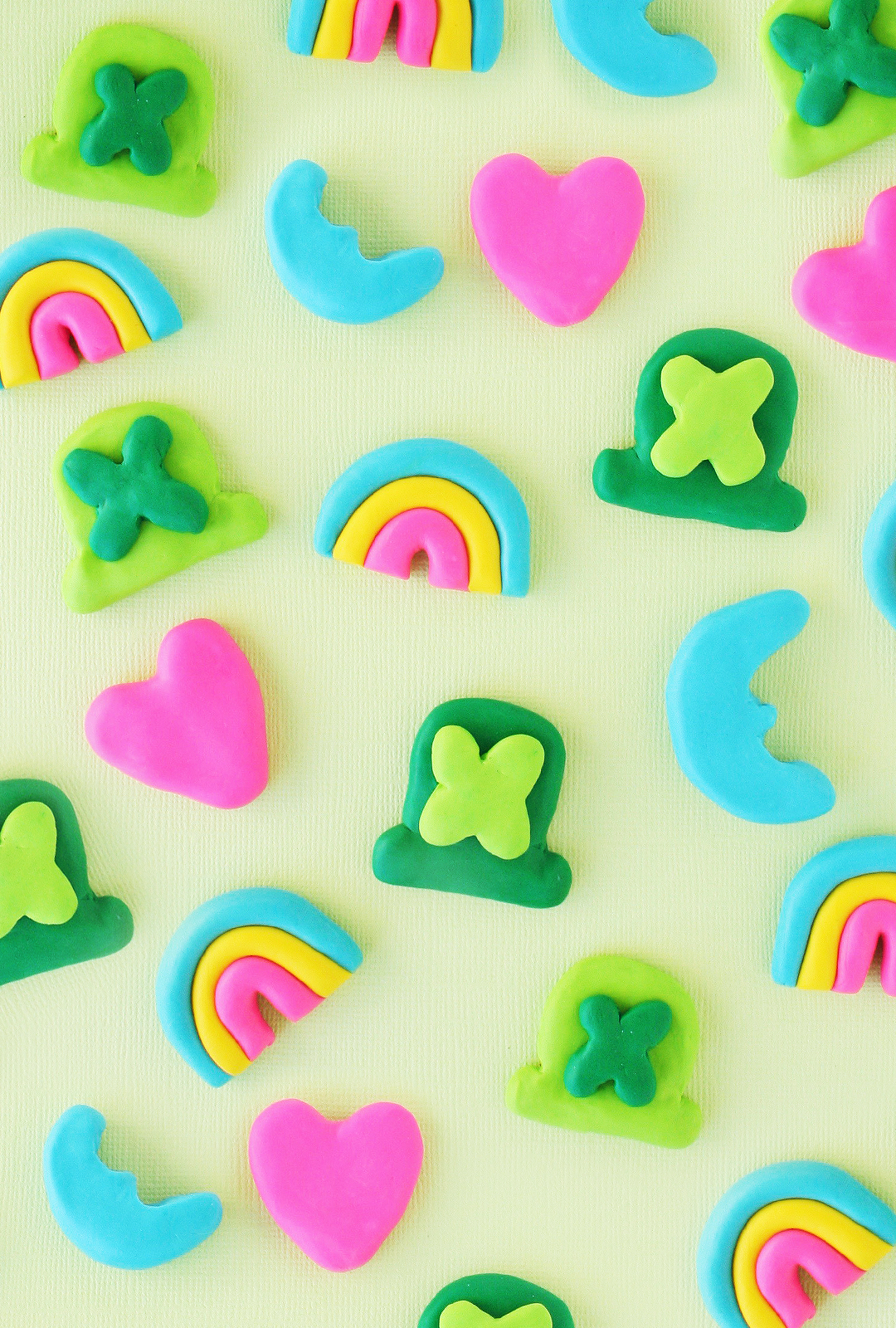 Step 3: Using a hot glue gun, glue the bar pins onto the back of the brooches. Let dry.
Step 4: Print and cut out the tag printable. Before threading the needle of the pin through the paper, be sure to have an idea of where you'd like to have the pin sit in the middle of the tag. Repeat for each pin.
Step 5: You're Lucky Charms brooches are ready to be gifted!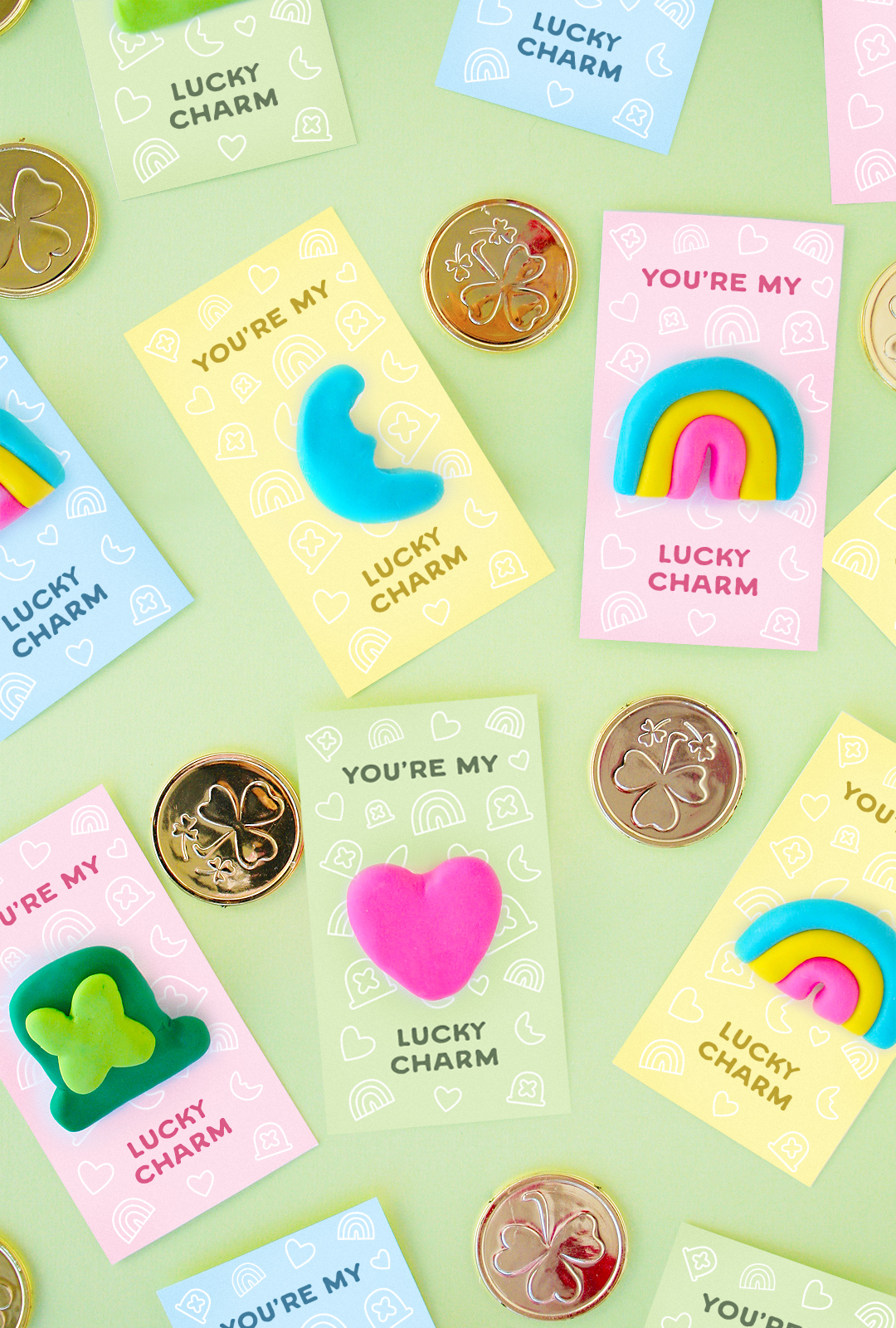 I absolutely loved making these brooches and am happy with how cute they turned out! Have you made brooches before? This was my first time, but definitely won't be the last!
You may also like these magical St. Patrick's Day cupcake toppers.