I can't believe Halloween is in two weeks! I couldn't let the time pass without featuring a fun DIY project for the festive holiday. Last year I featured a couple DIY projects for Halloween, like these chic mod podge pumpkins, Halloween themed Oreo truffles, and Halloween goodie bags with this delicious candy bark. After featuring these projects on the blog last year, I thought it would be pretty hard to top them this year. Well friends, I feel like I totally topped and rocked this years Halloween craft. Lately my eyes have been drawn to everything ikat patterned and I just had to DIY it onto my pumpkin this year. So, I did. And it was awesome!
---
Here's what you need: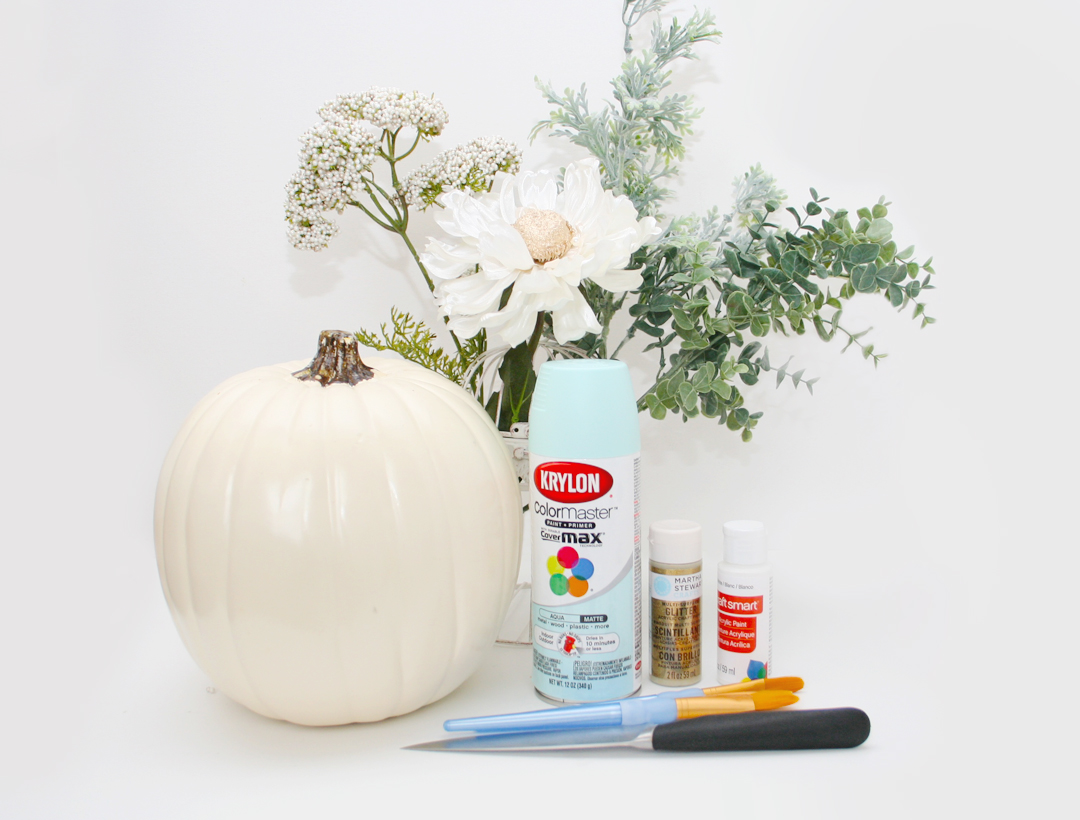 • Craft pumpkin—find here at Michaels
• Spray paint
• Acrylic paint (I used white and gold glitter paint.)
• Paint brush
• Faux flowers
• Knife (sharp enough to cut pumpkin)
• Drill (optional—it helped when cutting out the top part of the pumpkin)
---
How to make your ikat patterned pumpkin vase:
Step 1: Spray paint your craft pumpkin. Let dry.
Step 2: Once spray paint is dry, cut out about a 3-inch diameter on the top of the pumpkin, taking out the entire stem. I used a drill to help make it easier when cutting out the circle with the knife.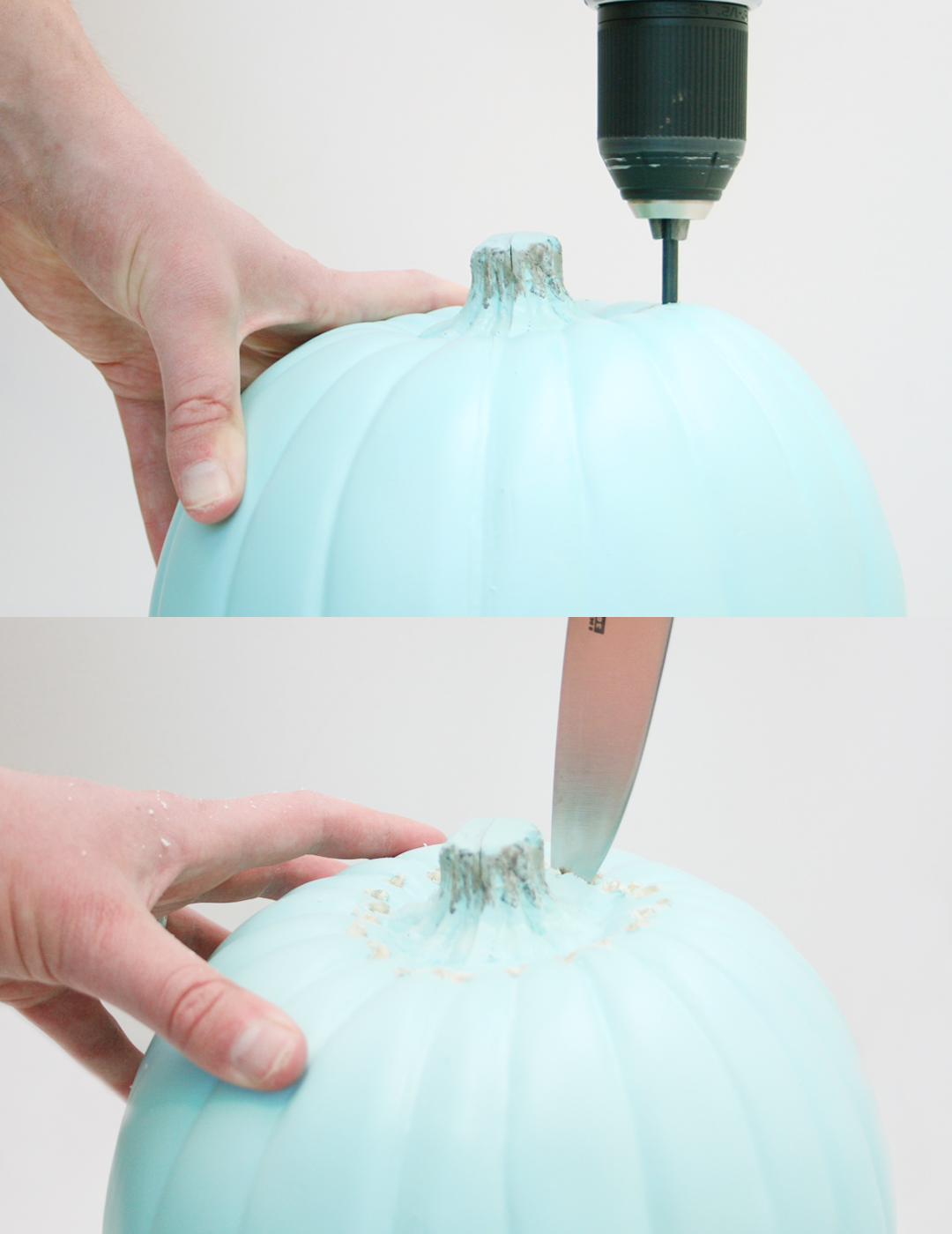 Step 3: Using your brush, paint a circle on the pumpkin. Once circle is formed, lightly stroke your brush up and down creating light brush strokes around the circle. (So, I'm definitely not a pro at this, but this Youtube video helped me tremendously.) Let paint dry.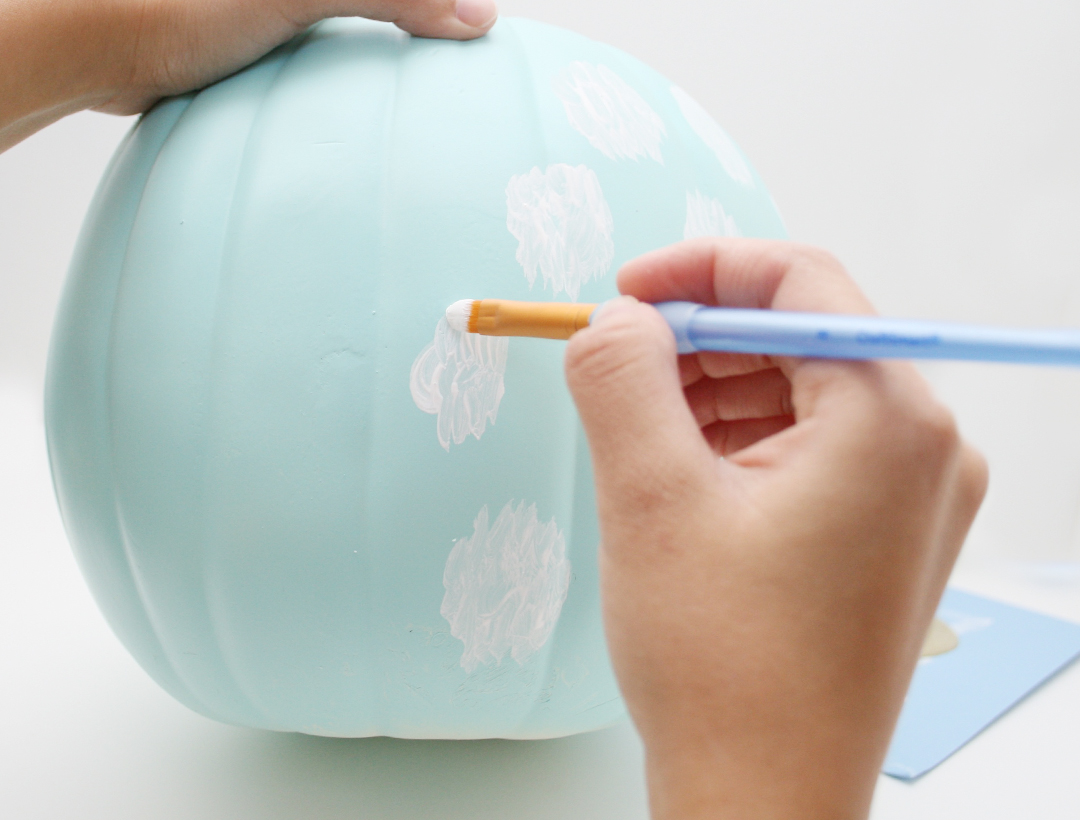 Step 4 (optional): Once paint is dry, you can now layer on your second paint color. I chose to outline the pattern with gold glitter paint. Let paint dry.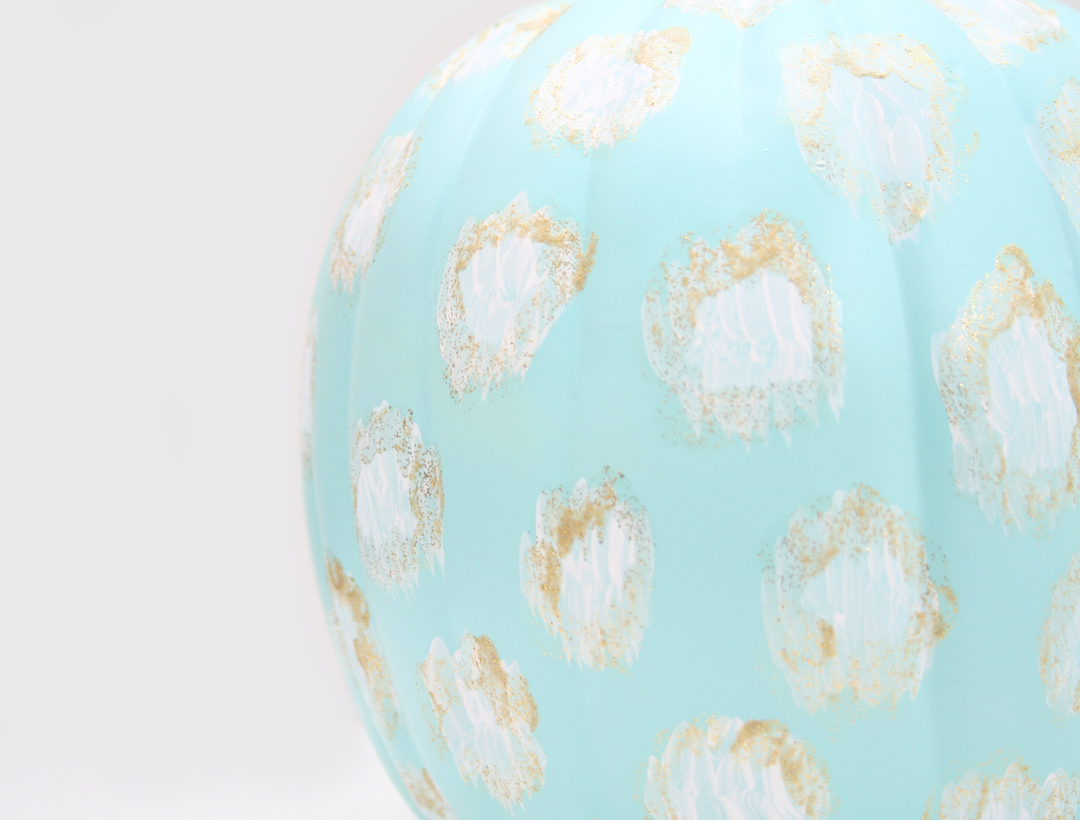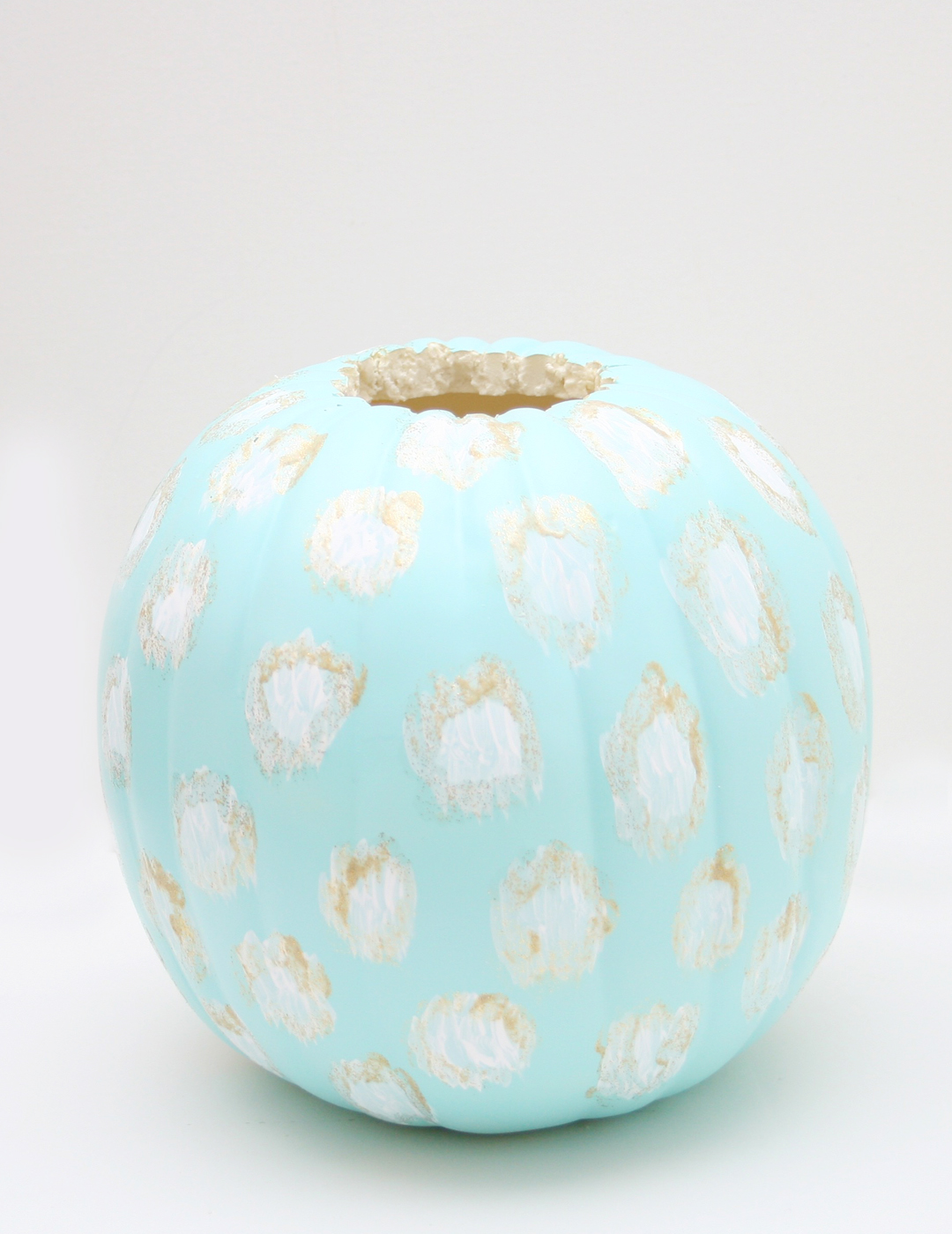 Step 5: Cut stems of your flowers to the desired length and place into your ikat inspired pumpkin vase.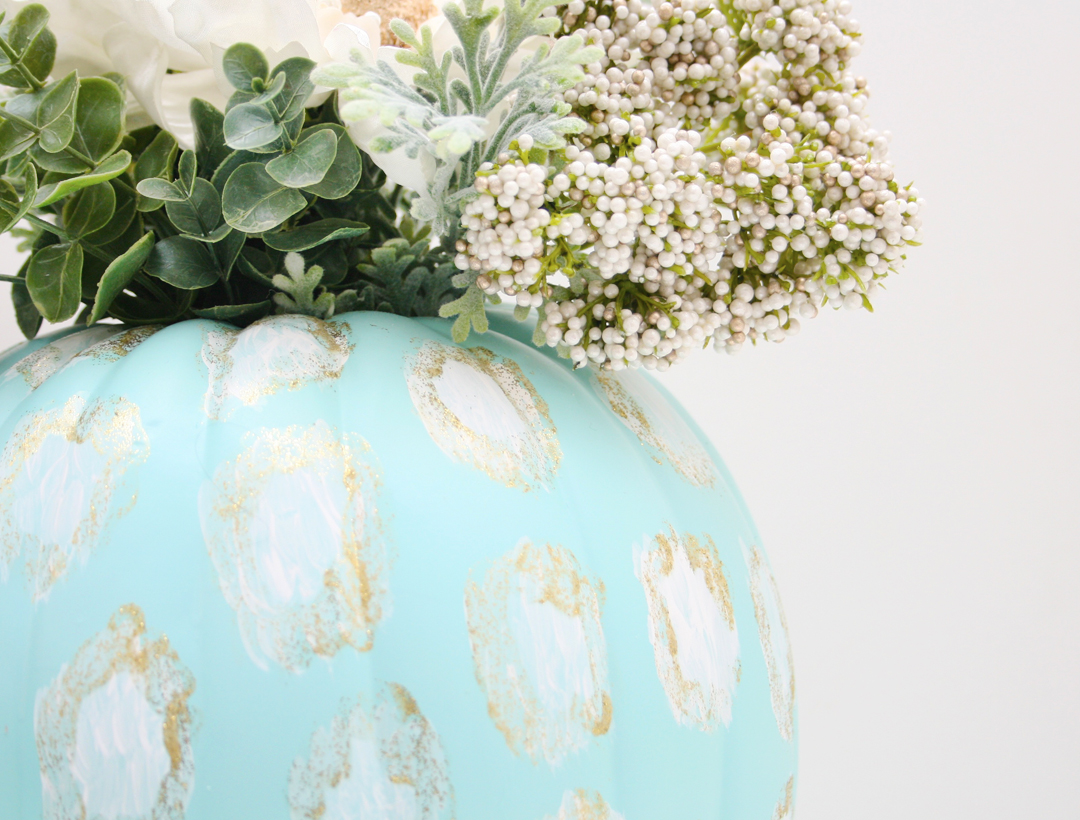 Step 6: You just created a beautiful chic masterpiece for Halloween. Place on your coffee table, outside on your front porch, on your dinner table…anywhere you'd like!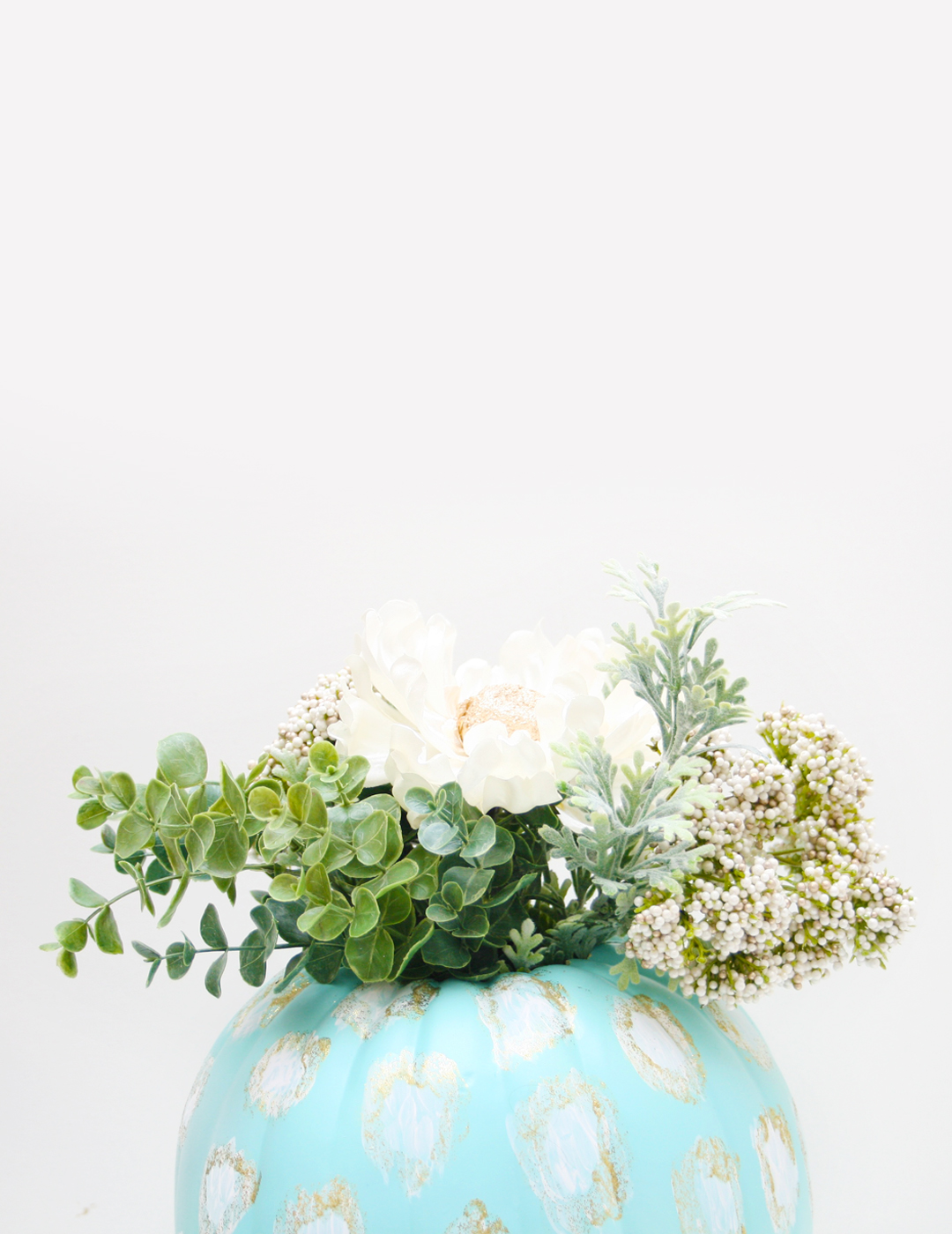 This piece deserves to be shown off this Halloween! Don't forget to tag your photos using #sharethelv so I can feature them on Instagram! I love seeing when you guys enjoy the DIY posts on here!