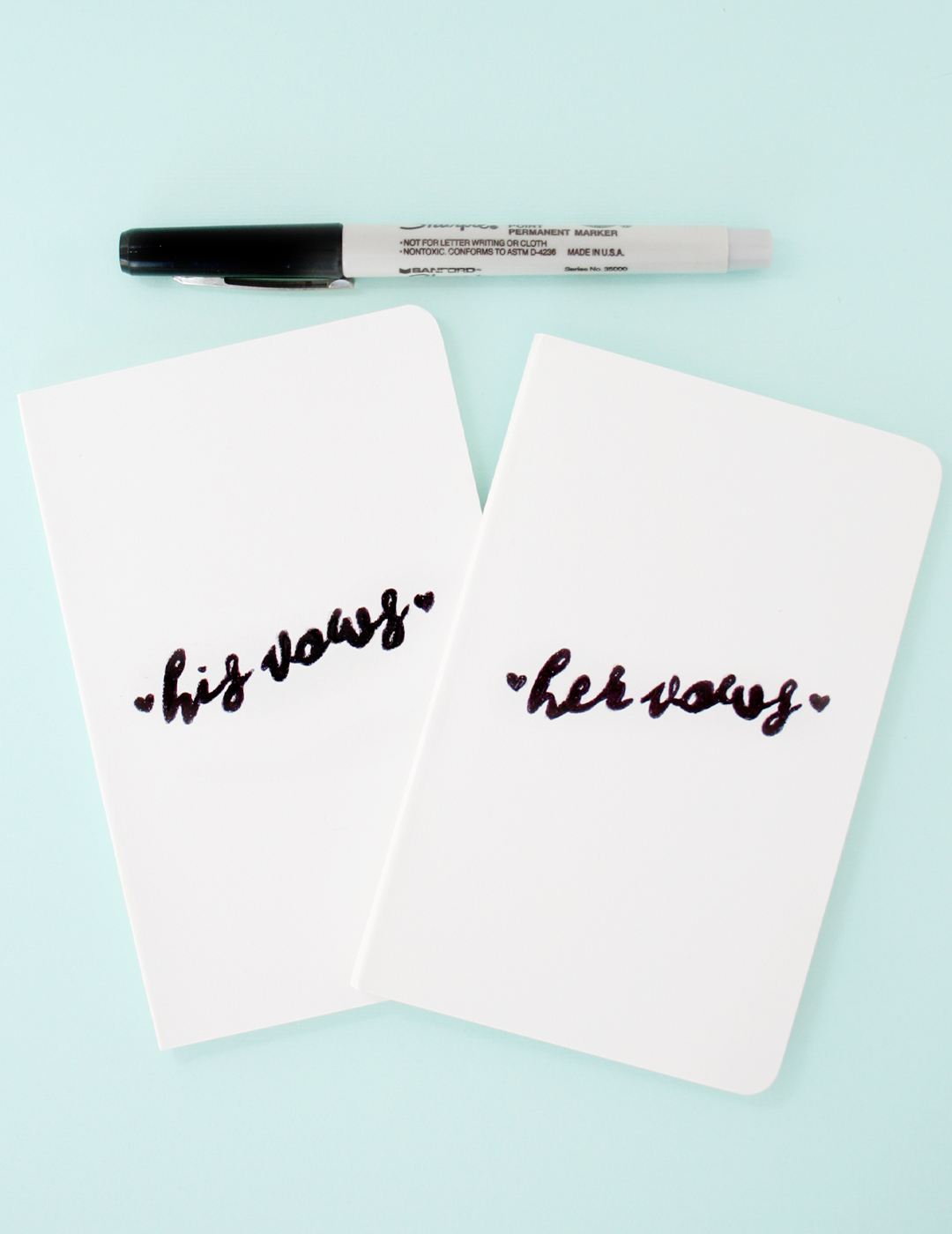 Happy Monday guys!! It's officially wedding week!!! Say whaaaaattt?!? I'm so excited and can barely contain my excitement at work these days. My life has been so crazy lately and I feel like sometimes I'm losing my mind, but thankfully I'm still sane and alive after all of this DIY wedding planning. It's no joke my friends. I'll give you guys a recap once it's all said and done.
Okay, now onto the actual project—DIY His and Her Vows Books. This one doesn't take long at all and is dear to my heart. B and I are writing our own vows and I've been looking for the perfect little notebook to put them in. Of course I had the idea of DIY-ing this since I've been on a huge roll lately.
---
Here's what you need:
• Moleskine notebook (or any notebook of choice)
• Pencil
• Fine tip Sharpie
• His & Hers Vows Printable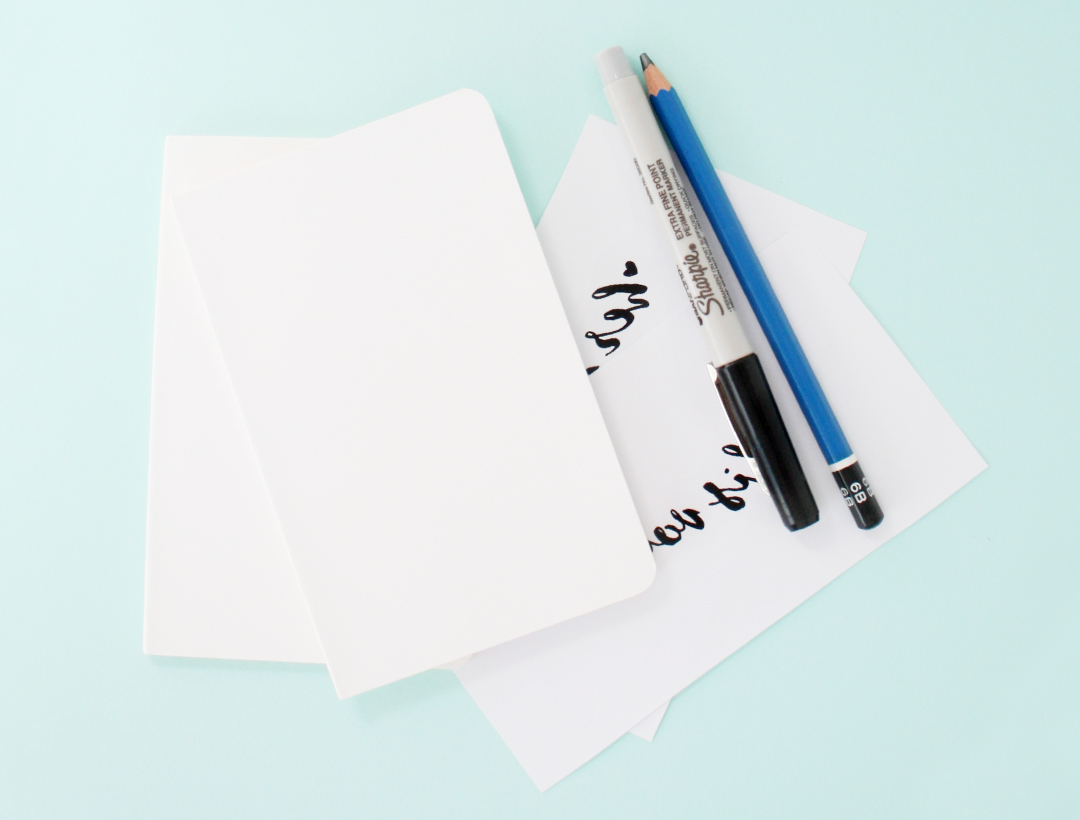 ---
How to make your His and Her Vows Books:
Step 1: *optional* Cut the paper in half, or cut a smaller square around the words to make it easier to determine exactly where you want to place the words on the notebook. Using your pencil, trace the letters onto the paper. Be sure to go over it a couple times to ensure the lead is well layered on the paper.
Step 2: Place paper face down onto notebook. Hold paper in place and rub thoroughly with a hard object (I used my Sharpie pen).
Step 3: Carefully remove paper and trace over letters with Sharpie pen.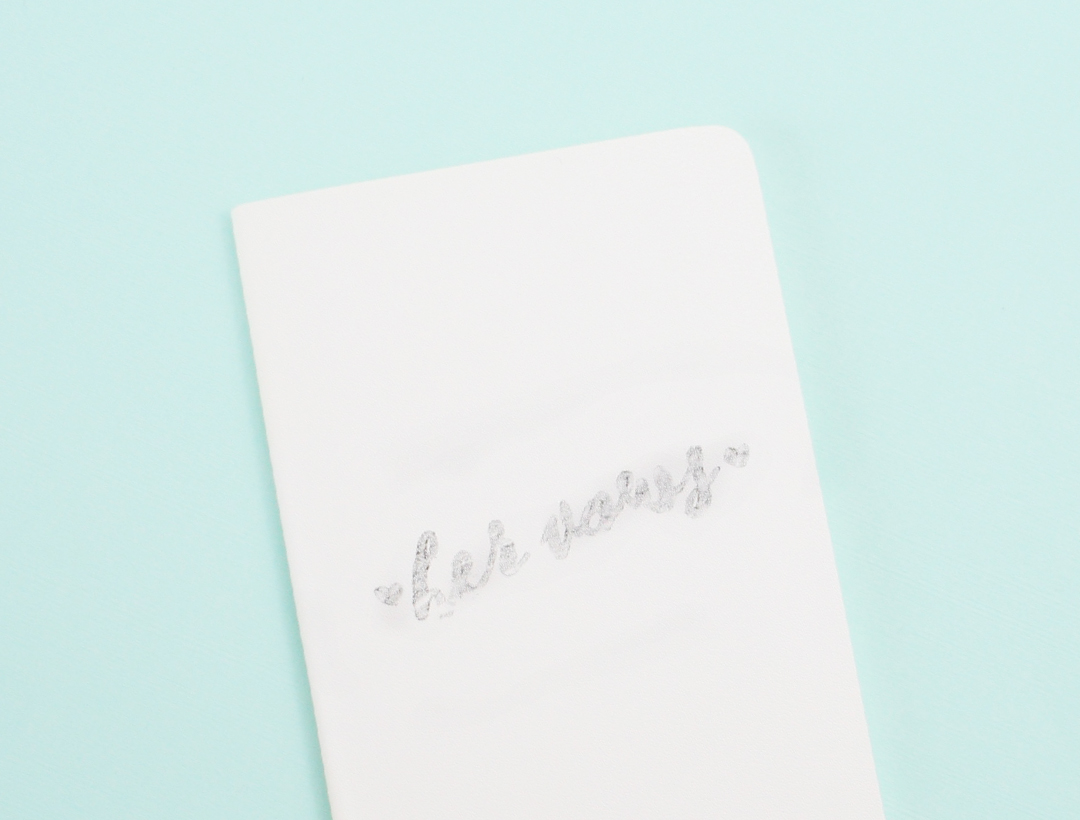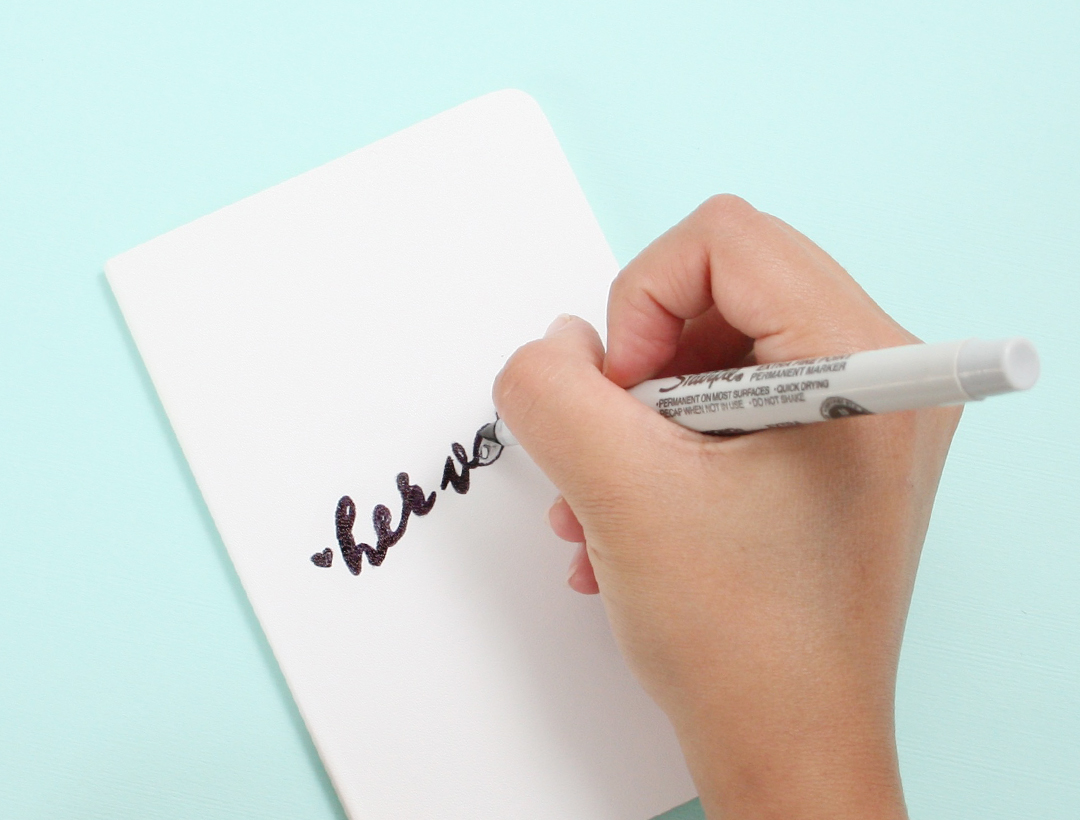 Step 4: Your his and her vows books are complete and ready to be written in!
Simple, beautifully, and personally made by YOU. What do you think of this DIY? Some people may prefer going up there with a folded paper in hand, which is perfectly fine! I just overthink everything and of course had to make something. Well, next Monday I'll officially be married!! AHHHH!! Can't wait to share everything with you guys! I hope you all have a wonderful week!