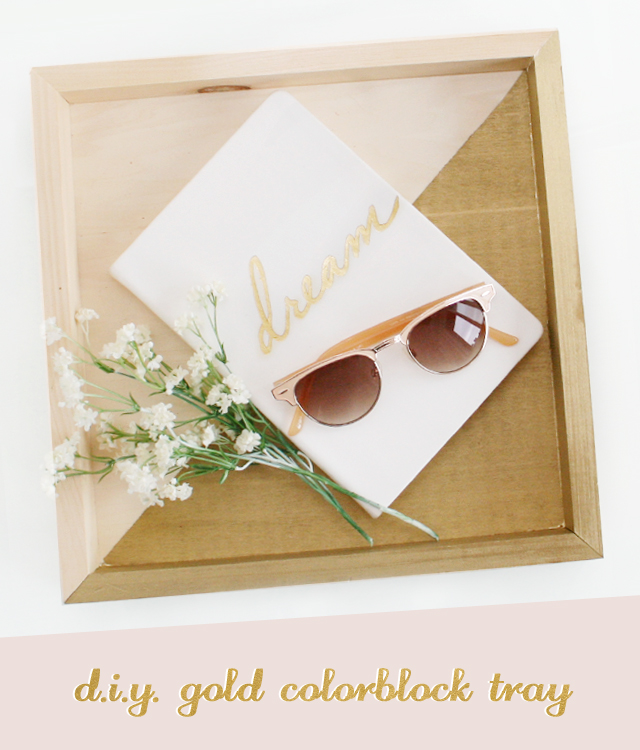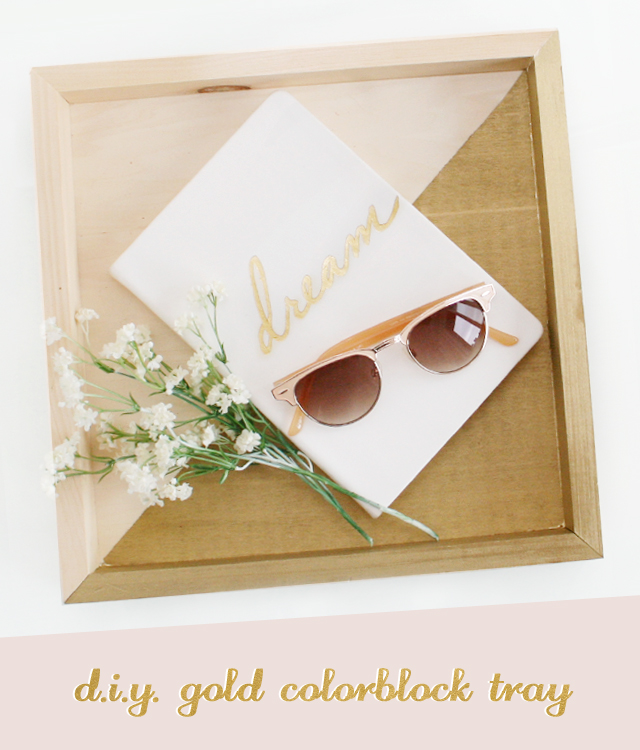 Happy Monday! Today I bring you guys one of the easiest DIY projects out there! I've been wanting to make my own tray to place on my coffee table for a while now, and of course there had to be gold involved in it too! I'm sure many of you have seen a DIY like this before, but I thought why not share it with you guys because it's too pretty not to share. Only 3 things are involved in making this budget friendly project that will do nothing but add more style and character to your home (a major plus!).
---
What You Need:

• Basswood Canvas Tray
• Spray paint (gold is my fave, but you can choose any color you wish!)
• Blue tape
• Xacto knife (this isn't necessary, but will help cutting the tape to perfection around the corners.)
---
How to Make Your Colorblock Tray:

Step 1: Using the blue tape, cover half of the tray around all edges, along with the front and backsides.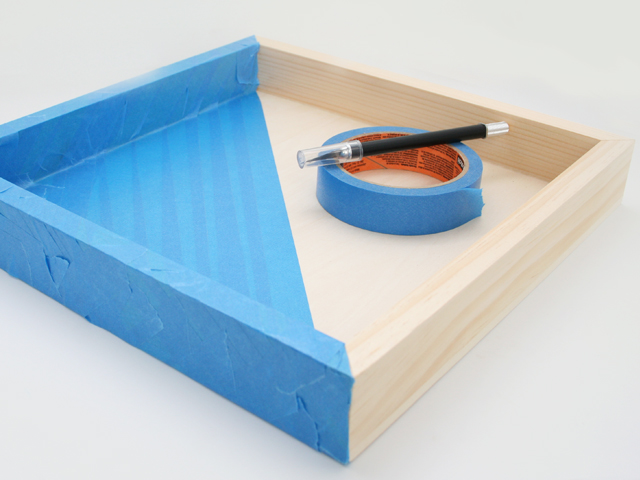 Step 2: Spray paint tray on both sides, letting sit for about 30 minutes each.
Step 3: Once dry, determine if a second coat is needed and reapply if so.
Step 4: Now you can remove all blue tape from tray.
Step 5: Ready to be styled onto your coffee table, desk, or anywhere your heart desires!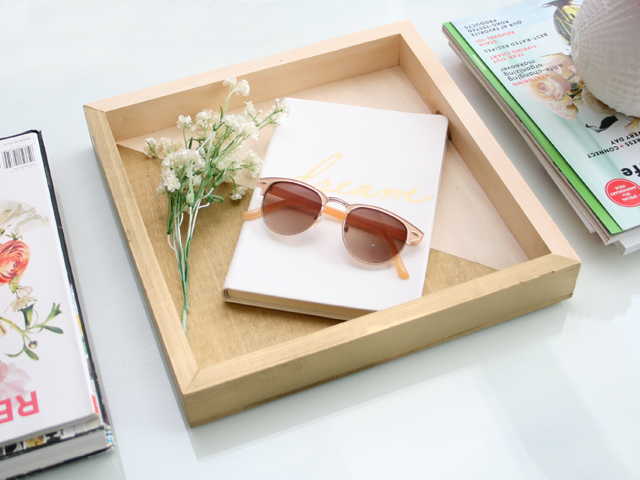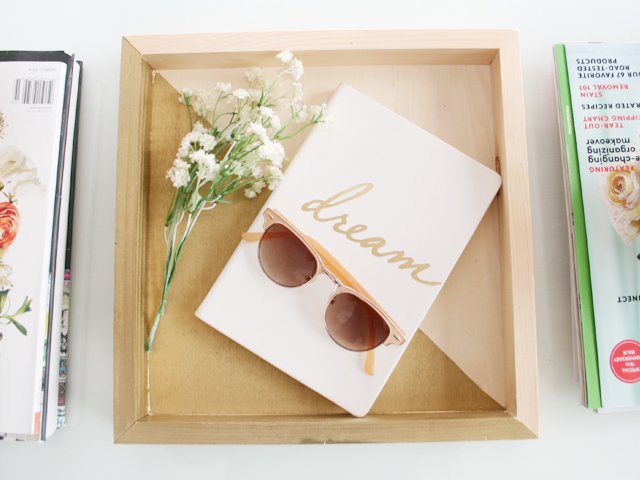 That was pretty easy huh?! I absolutely LOVE it. It's simple and looks wonderful! Don't forget to use #sharethelv when sharing your photos…I would looooove to see how you styled your own colorblock trays! xoxo