DIY Fall Lantern Table Decor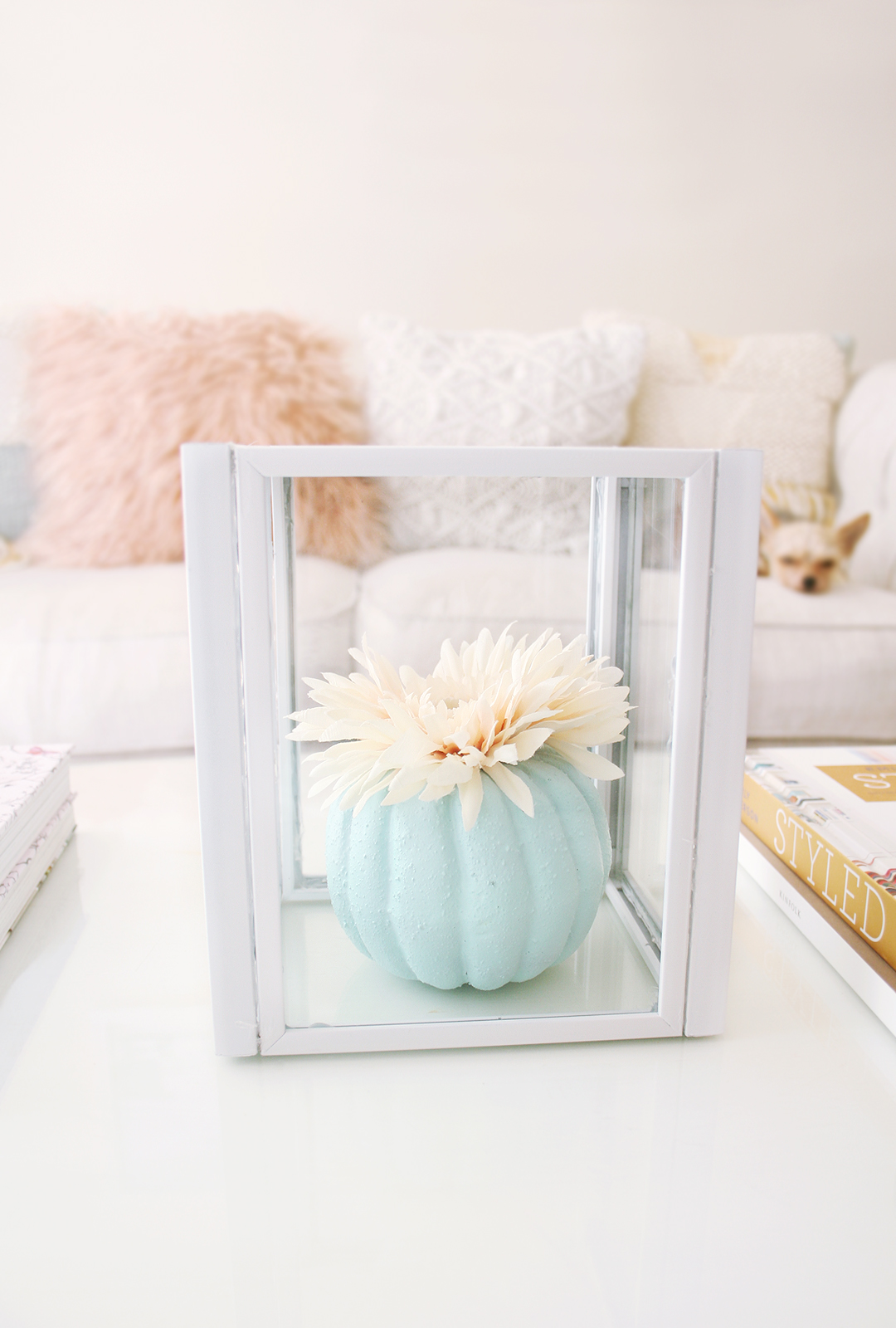 Hi guys! I may as well welcome myself back to my blog because I've been MIA for the past two months on here. I'm still into blogging, but this baby inside me has other plans for me sometimes. I've actually had this DIY complete for a couple weeks now, but I just honestly haven't had the time to sit down and blog about it. So, here it is!
I'm really into chic fall decor, as I'm sure you can tell by this DIY Ikat patterned pumpkin I did 2 years ago. This year I wanted to do something just as chic, but a little different. I recently discovered that you could actually make your own lantern by using picture frames (yes, I realize I am way behind on this DIY). I thought that was pretty cool because you can display your fall decor inside this masterpiece. I chose the pumpkin route, but you can place your fall candles in there, or even some acorns with some pretty string lights twinkling inside. Any choice would surely set the cozy mood! Oh, and not only is this perfect for fall decor, you could also make these for any event – such as wedding table decor!
---
What you need:
• Picture frames (I chose 5×7)
• All purpose glue
• Spray paint (optional)
• Decor to place inside
• Blue painters tape
---
How to DIY your lantern:
Step 1: Remove the backs from all frames. If you'd like to change the color of your frames, now would be the time to spray paint. Let dry.
Step 2: Keeping the glass in place, use your all purpose glue and place around the inside edges of the frame where the glass is sitting. This will keep the glass in place. Let dry.
Step 3: Place glue around the side edges of the frame and glue each frame together forming a rectangle (or square) shape. Do each frame one by one and place blue painters tape to help keep it in place. Let dry.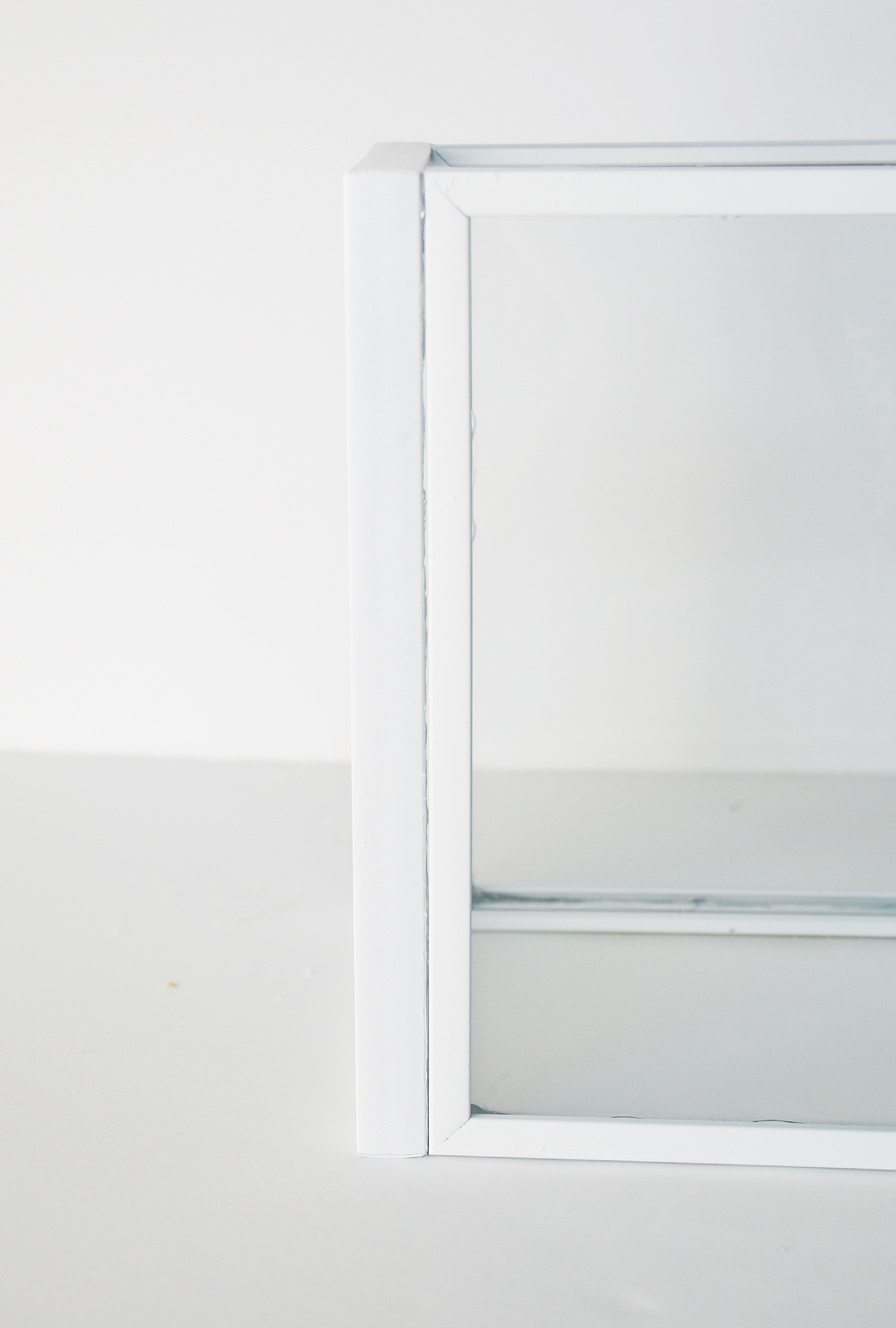 Step 4: Remove painters tape and you're all set! You can place anything you'd like inside. I actually placed a candle in it one night and it was beautiful. It totally set the cozy mood for B and I.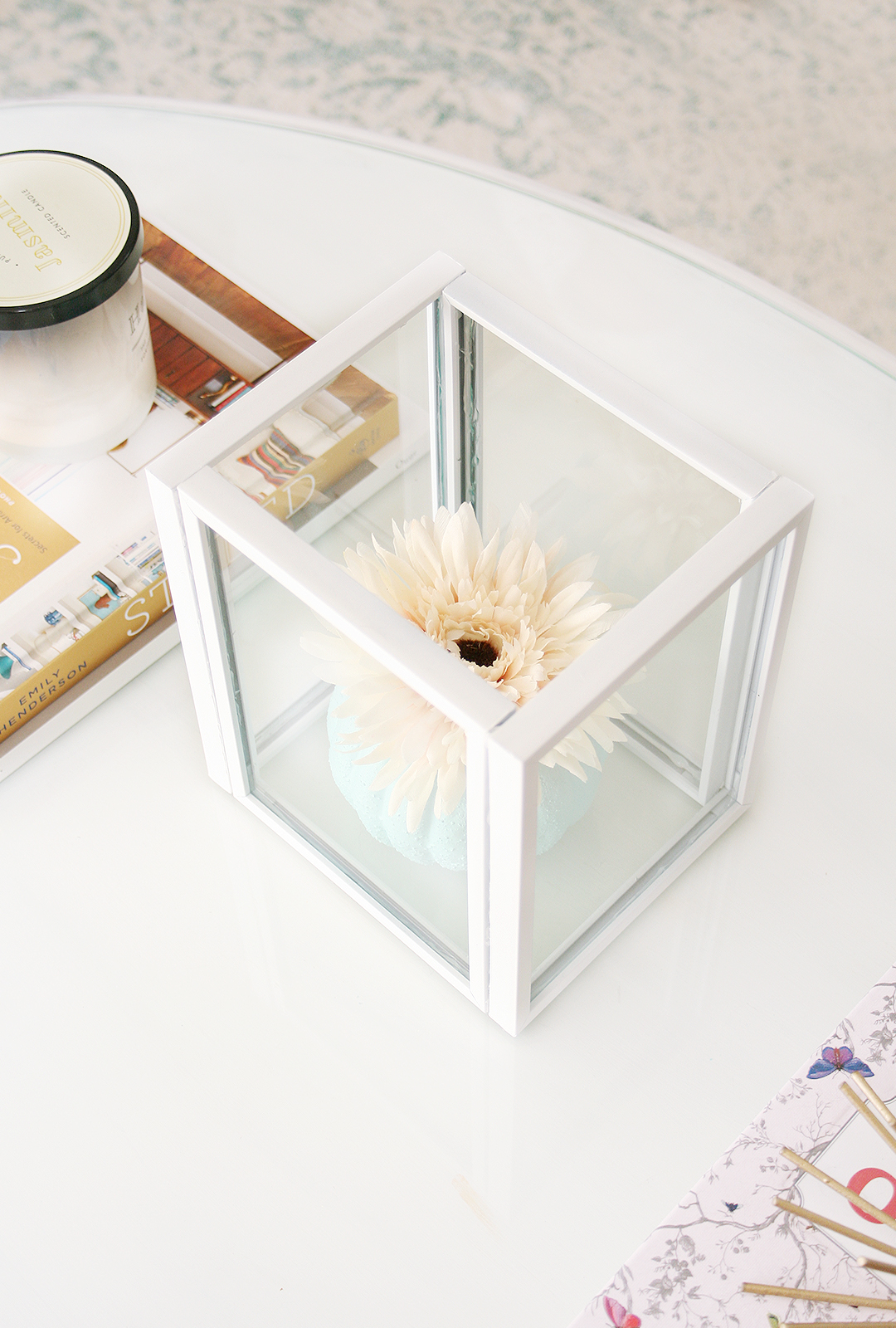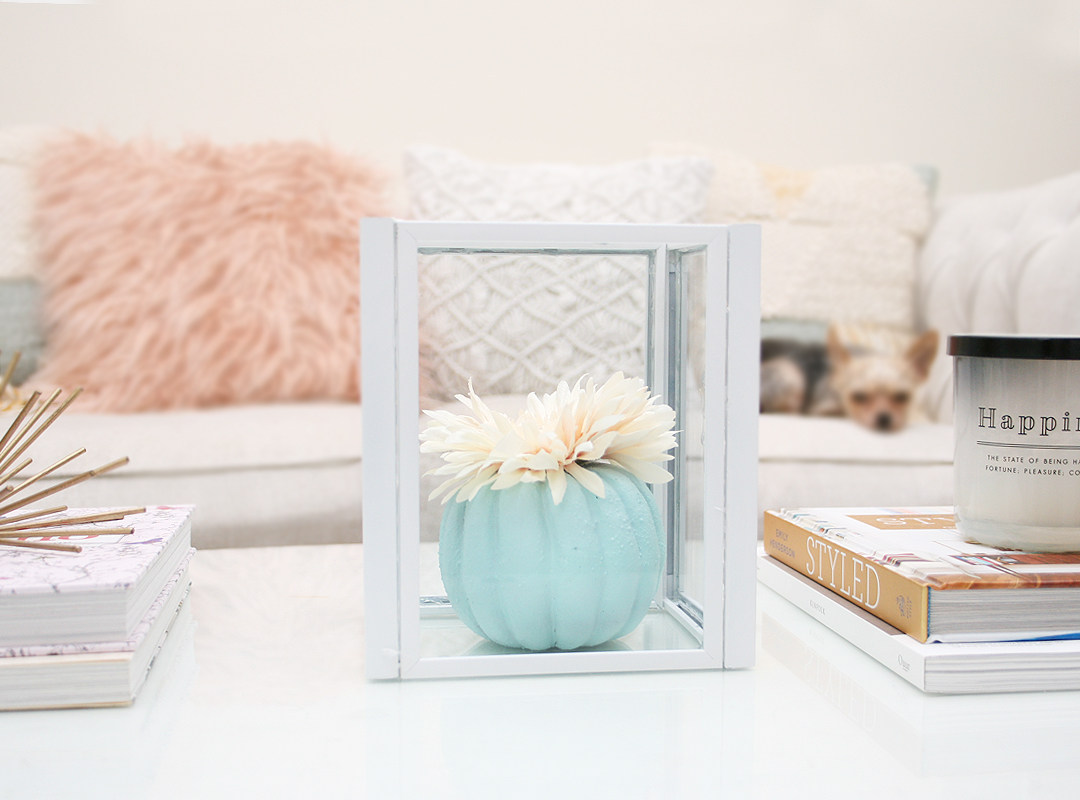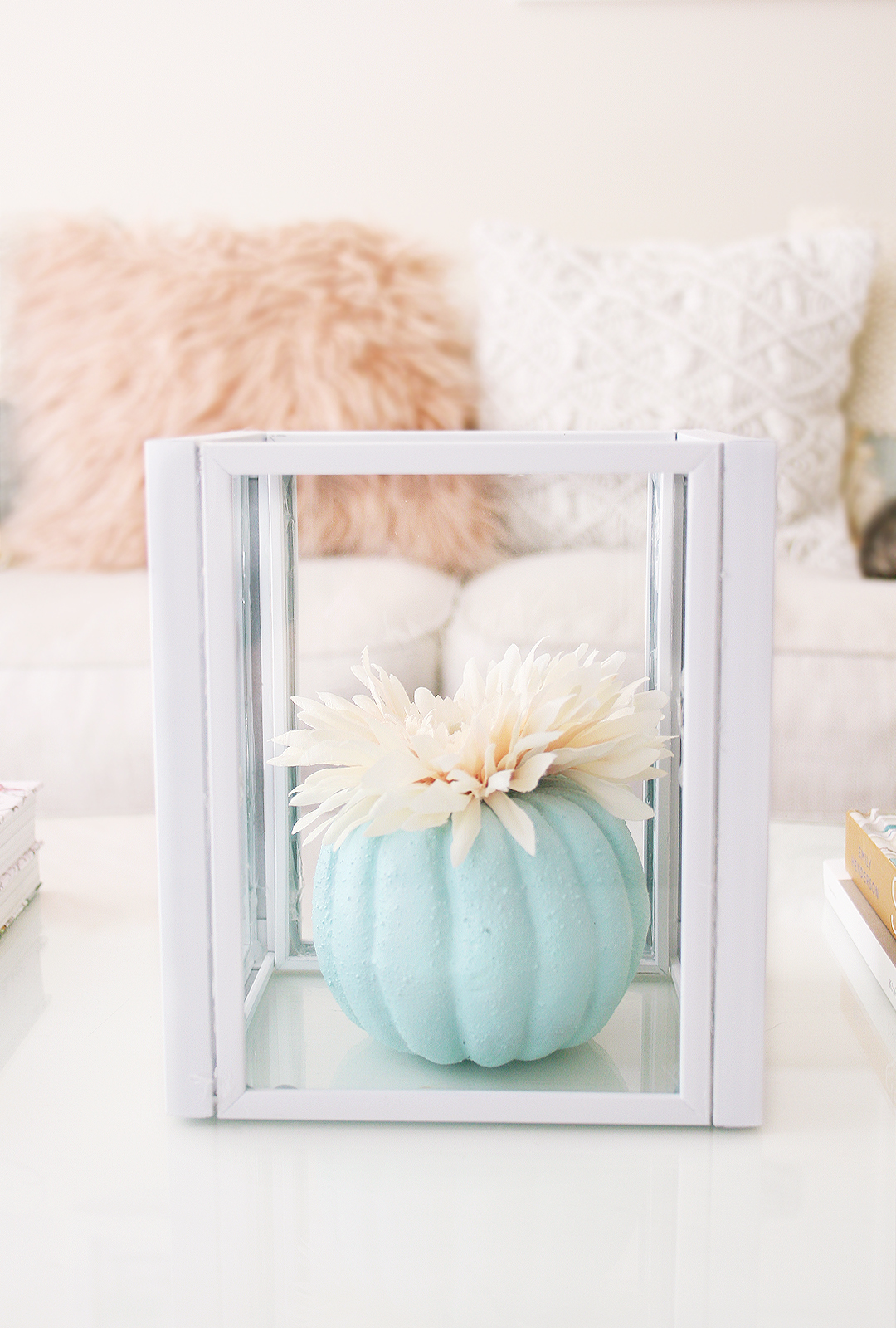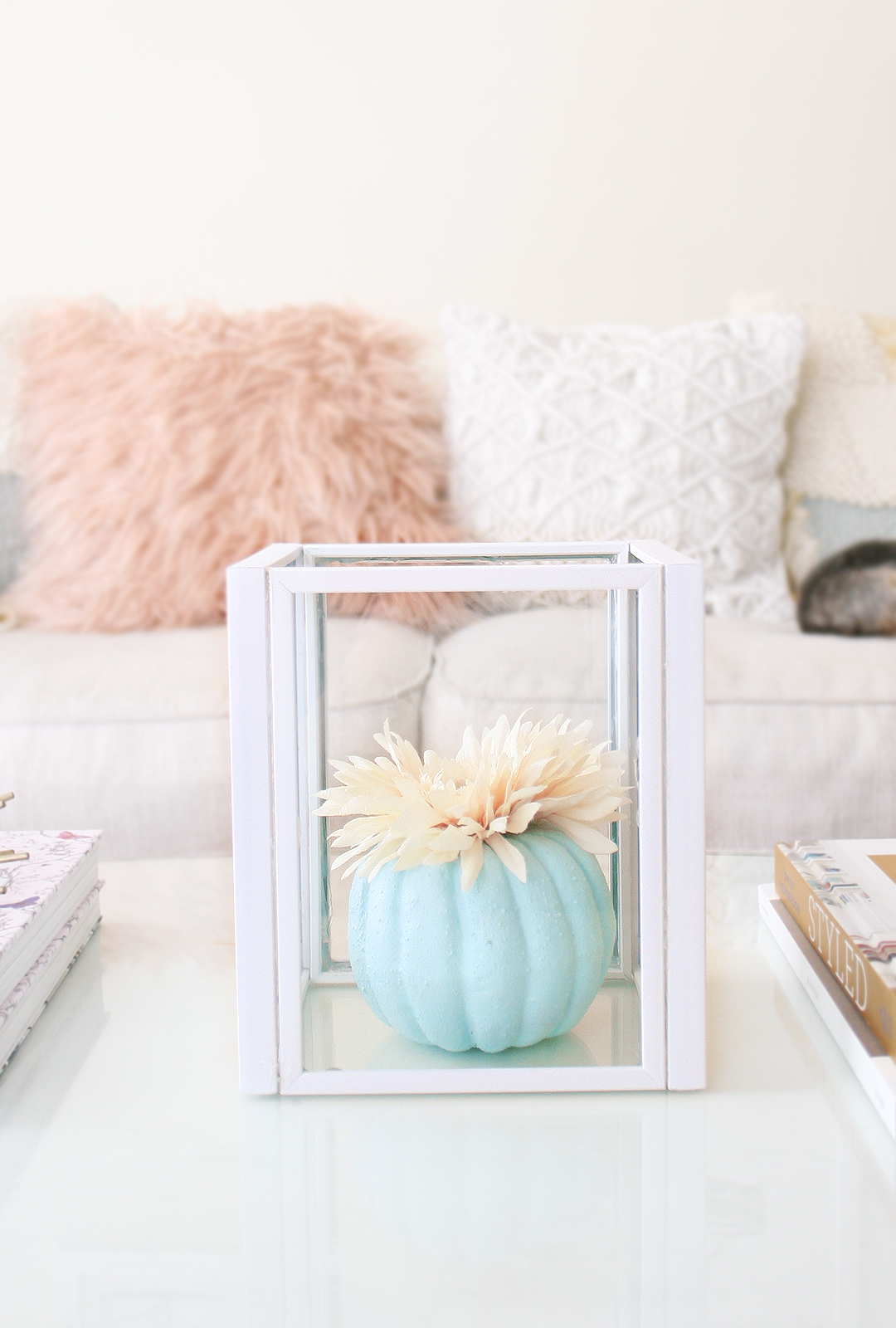 Super cute. Do you have any fun fall decor you like to decorate your place with? I feel like this year is as fall-y as we're going to get with the decor this year. I'm currently in that nesting mode focusing on my son's nursery nook hoping he doesn't make his debut before I'm finished. Okay, well I'm off to nest some more!