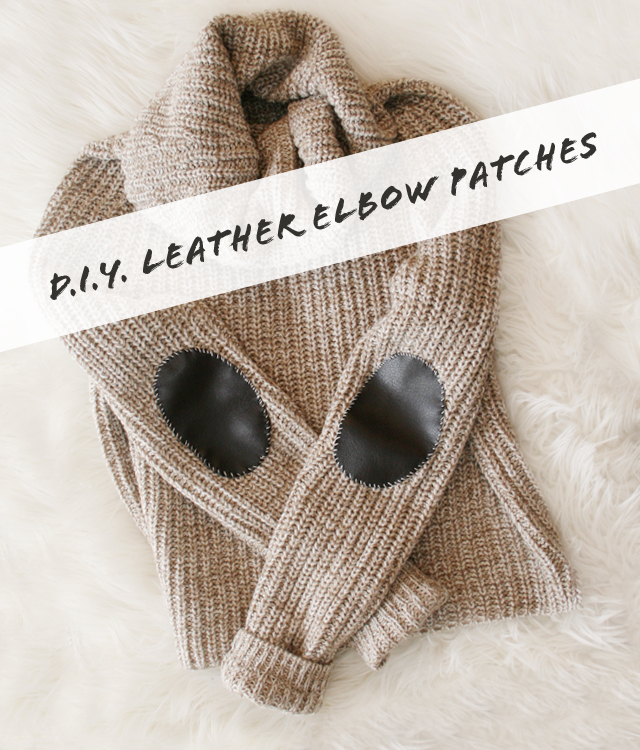 D.I.Y. Leather Elbow Patches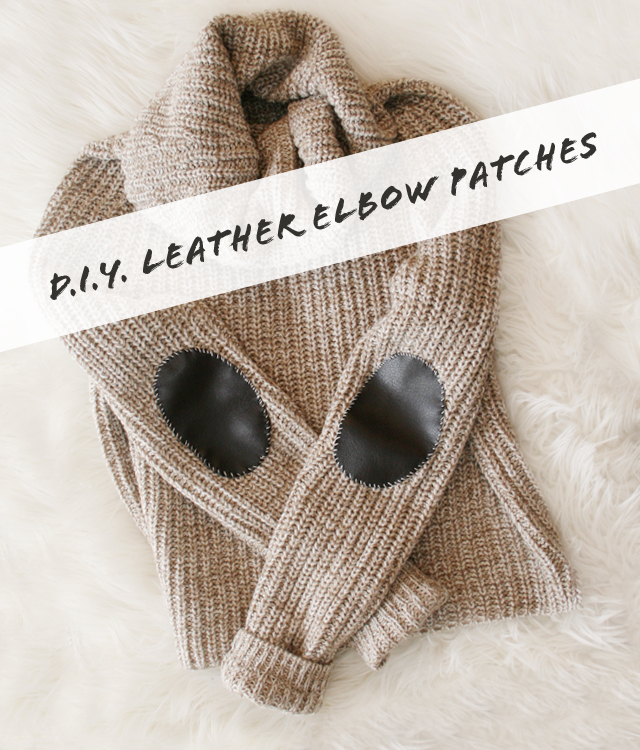 This week I decided to add my own fashion flair to this perfect sweater that I found at Target. After picking up some leather from the craft store, I was able to cut it out and create these awesome elbow patches for my sweater! By doing this, you can add your own personal touch to any piece of clothing, which is pretty cool if I must say so myself.
---
What you need:

• Fabric/leather
• Sweater or long sleeve shirt
• Needle
• Thread
• Scissors
• Tape
---
Here's how to make your elbow patches:
Step 1: Using tape, bend your elbows and mark on your sweater where the top and bottom parts of the patches will be.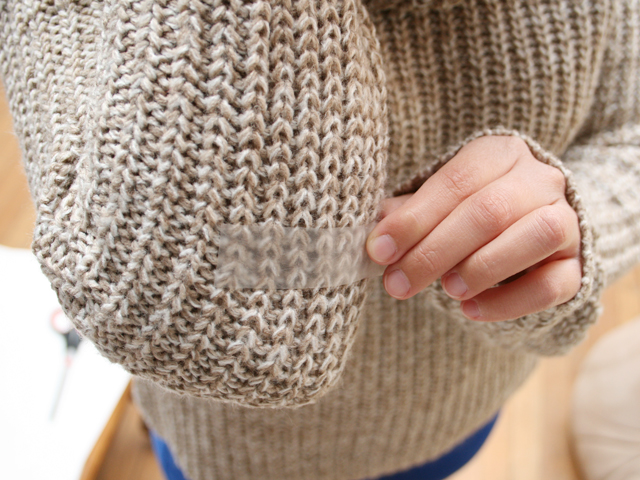 Step 2: Using a blank piece of paper (or tracing paper) outline the marks you made with tape along with the width of the sleeve on your piece of paper. After the outline of the area has been created, sketch out your desired shape for the patch: hearts, ovals, squares, circles…so many options!
Step 3: Cut out your shape from the piece of paper. Place your shape onto the leather, tracing its design around the outer edge. Once traced, cut out leather patches.
Step 4: Using needle and thread, sew on leather patch. Be sure to use the tape from Step 1 as your guidelines for placing the patch. (shout out to my mama for helping me sew! <3)
Step 5: Leather elbow patches complete!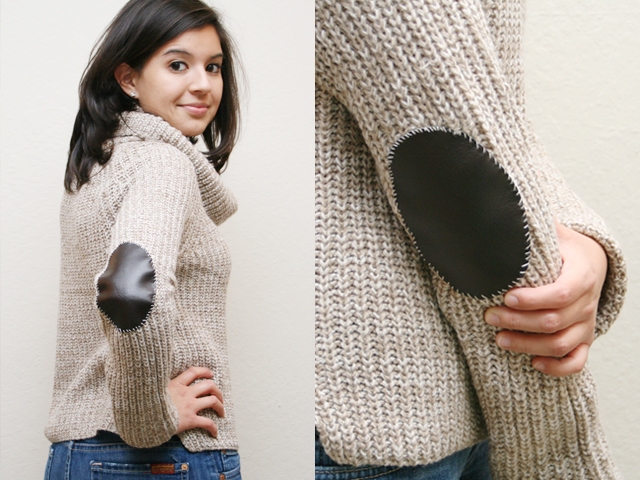 This DIY is simple and can help you style your clothes the way you want them to look without spending too much money.