Happy Monday and hello soon-to-be 3-day weekend! Are you just as excited as I am that Memorial Day weekend is almost here?! We can finally have a long weekend! I don't know about you, but I could so use a break over here! As I'm sure many of you know, or may have guessed due to my silence last week, this pregnancy has been a little rough on me with the nausea. Coming up with lunch ideas has been tough because I have absolutely no idea how I'm going to be feeling that day or what I'm going to be in the mood for. My nausea can seriously kick in at any moment. The one lunch that I found so far that I've loved is this couscous avocado salad! It's light, nutritious, and really refreshing with this warm weather we've been having (which I'm excited about!). Pregnant or not, this salad is SO GOOD and I highly recommend you trying it asap! It's the perfect light lunch we've all been waiting for!
Ingredients needed:
Couscous
1 avocado
1 lime (I just use 1/2 of it)
Cherry tomatoes
Cilantro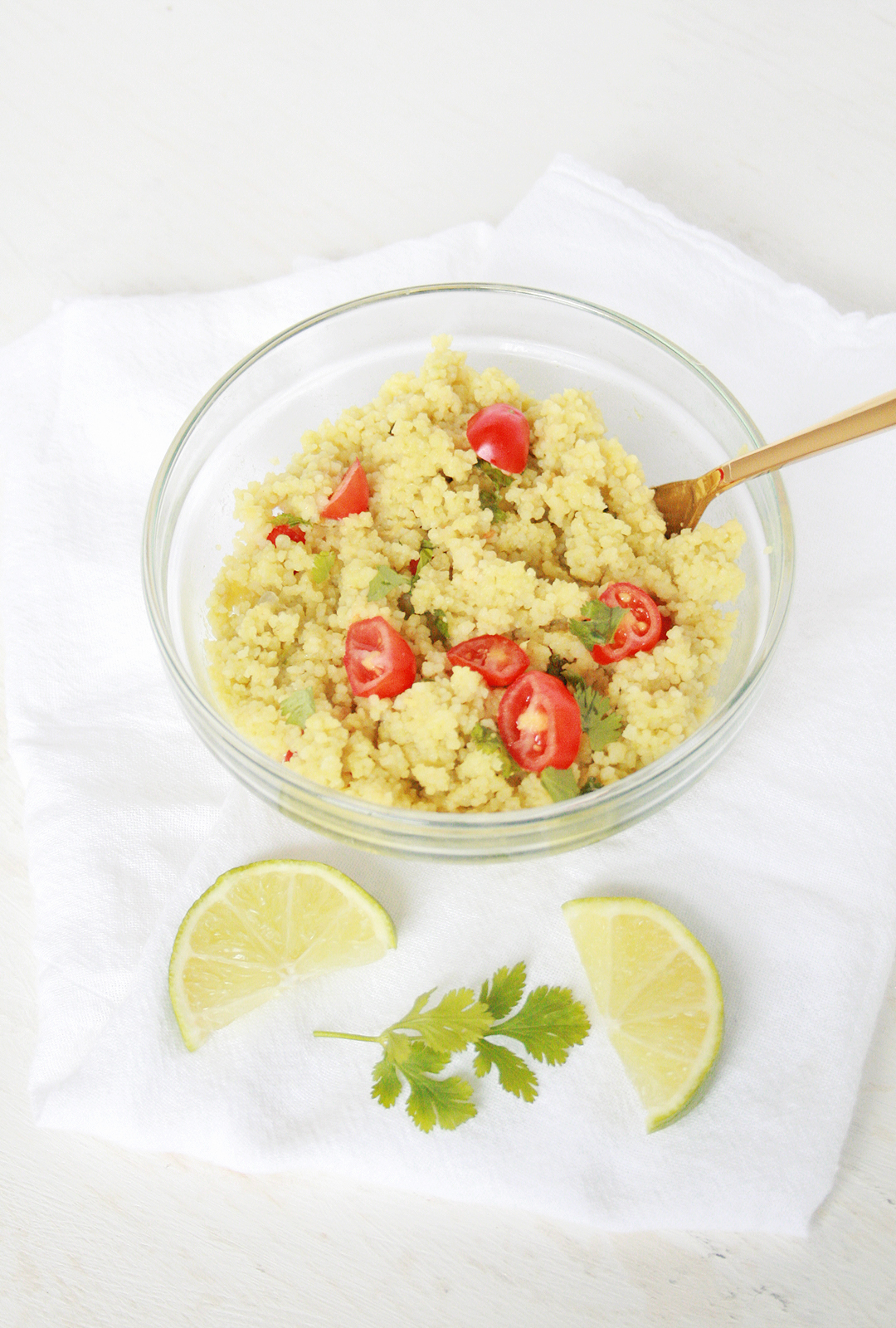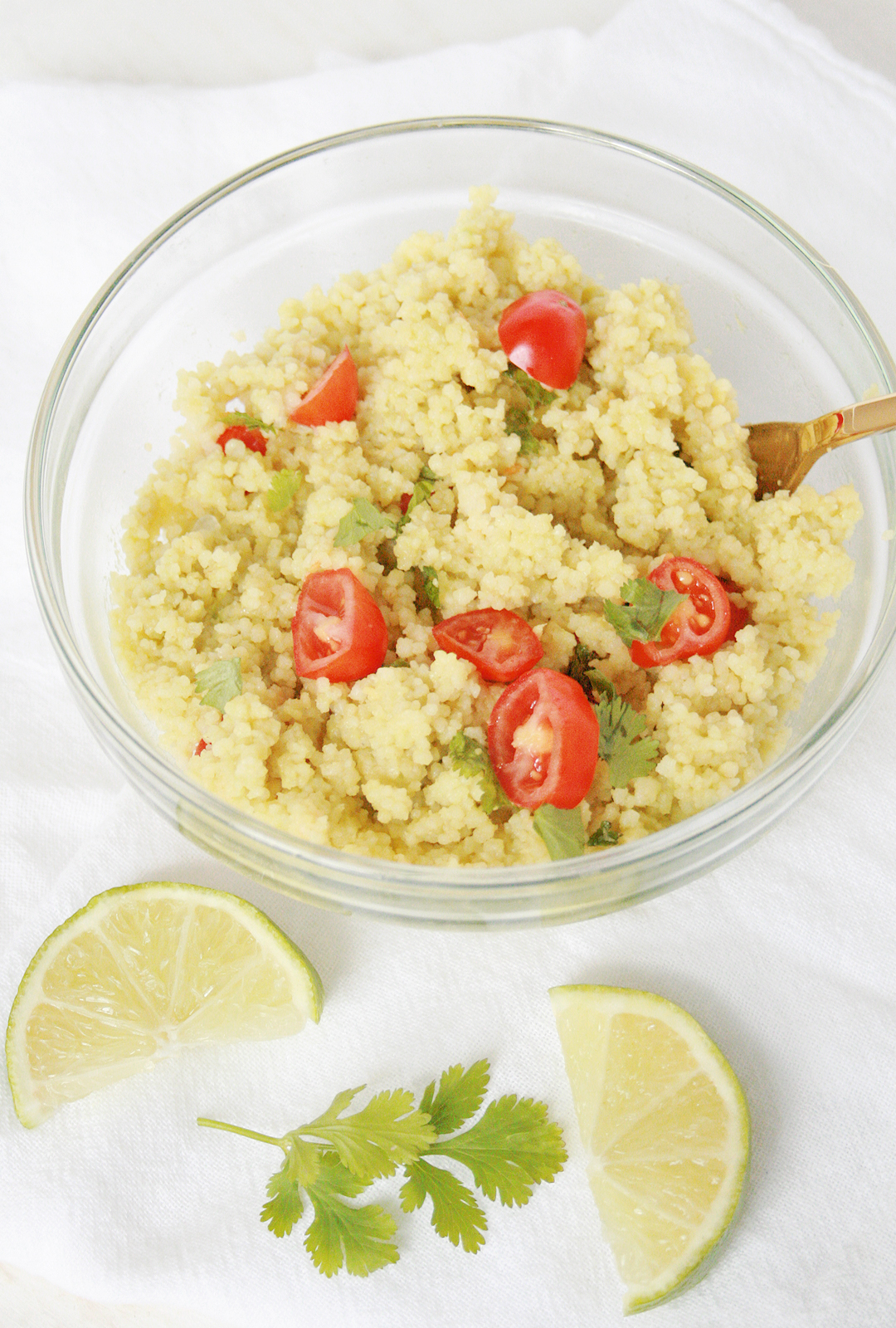 Recipe:
Step 1: Cut up an avocado, place in a bowl or plate, and mash the avocado with a fork.
Step 2: Dice up your cherry tomatoes and cilantro.
Step 3: Pour the couscous, cherry tomatoes, and cilantro into the bowl with the mashed up avocado. Mix well.
Step 4: Squeeze in lime juice. Mix well.
Step 5: Your salad is ready to eat!! Enjoy!
So far, this lunch is a staple of mine and I look forward to having it everyday. Do you have any go-to lunches that you love to eat?
You may also like this quick and easy salad or this quinoa black bean salad.