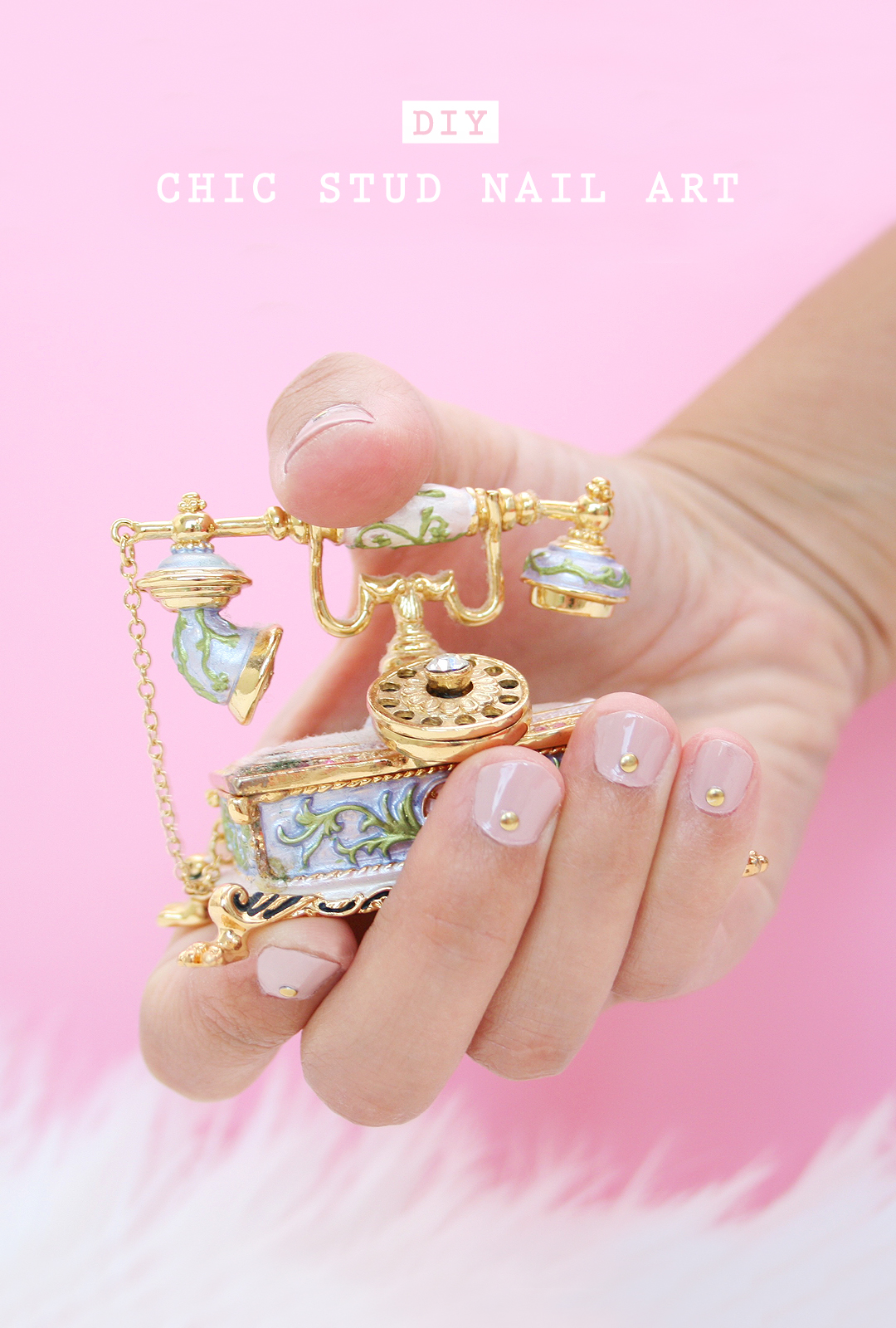 The chicest of chicest nails you've ever seen…yes or no?! Remember the fruit nails I did back in March? Well, I found these cute studs as well and have been anxiously waiting to share them with you all!
---
What you need:
• Stud nail art (found these at Sally's—#MetalStripes)
• Nail polish—color of choice
• Clear top coat nail polish
• Tweezers (optional—helps place nail art on nail)

---
How to:
Step 1: Polish your nails with your color of choice.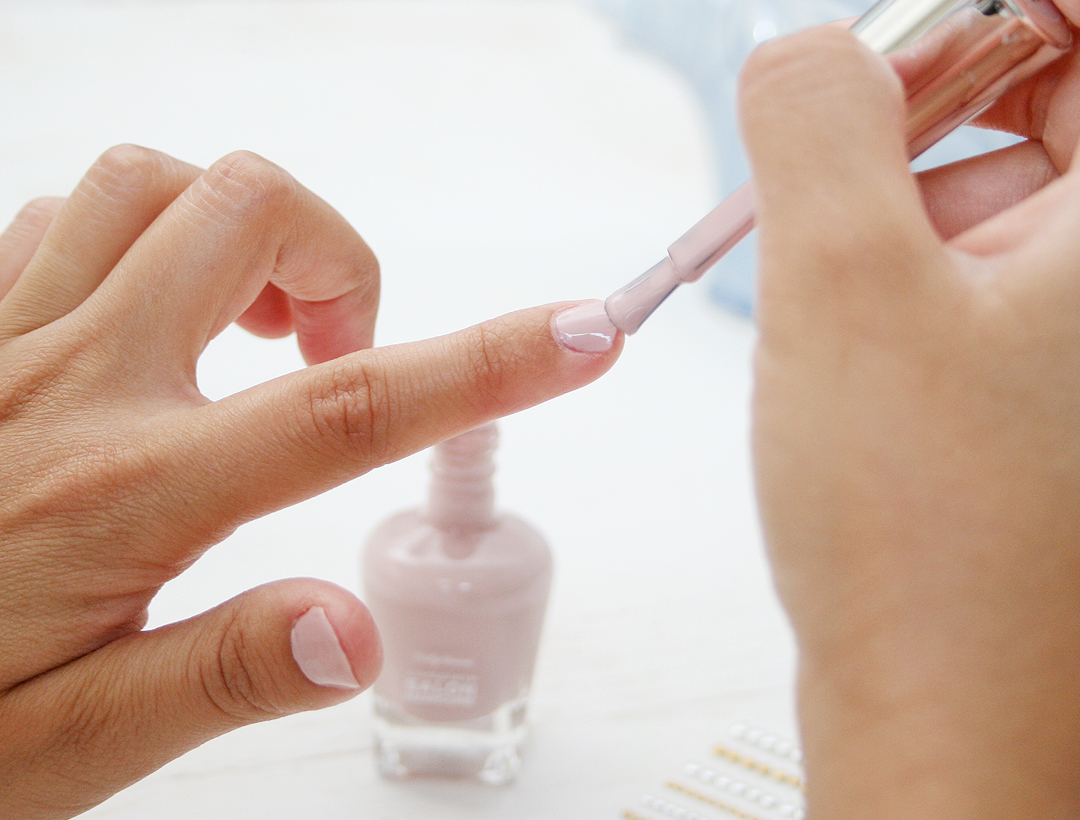 Step 2: Using the tweezers, place the stud onto your nail.
Step 3: Put a clear top coat layer onto your nail. This will help keep the stud in place, as well as to help your nail polish stay on longer.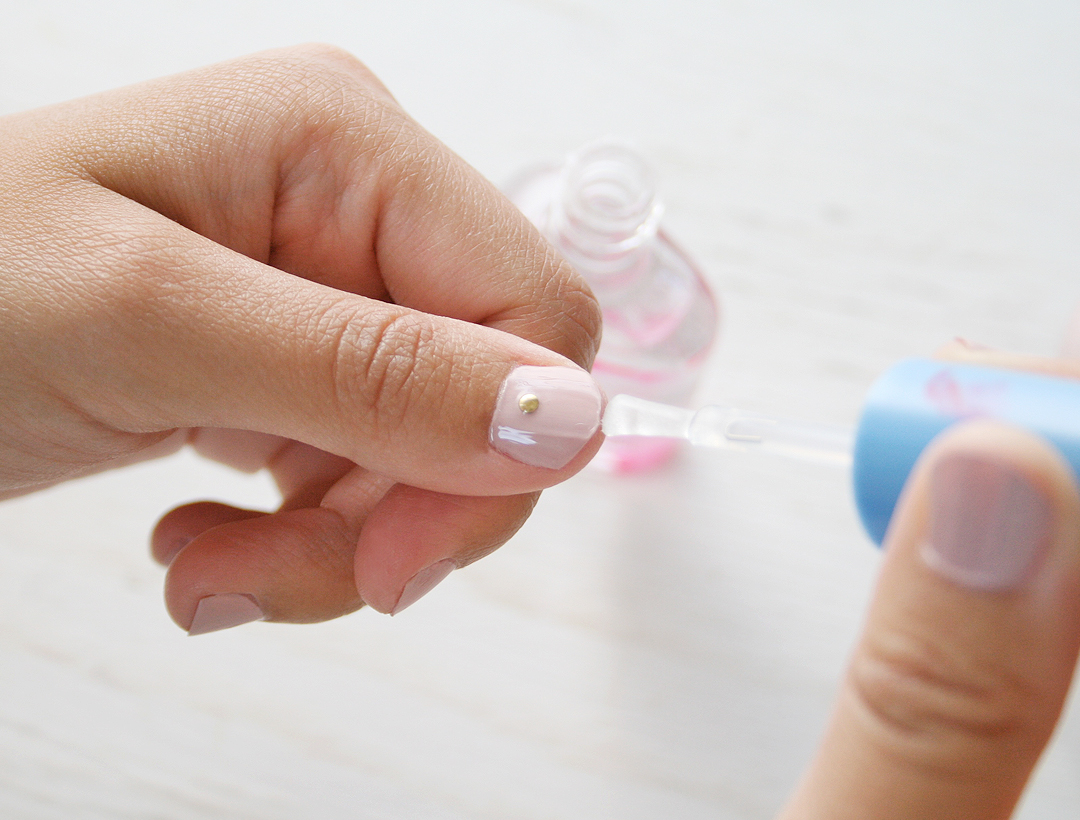 Step 4: Repeat steps 2 and 3 until all of your desired nails have the stud nail art. Let dry.
Step 5: Your nails have officially been chic-efied!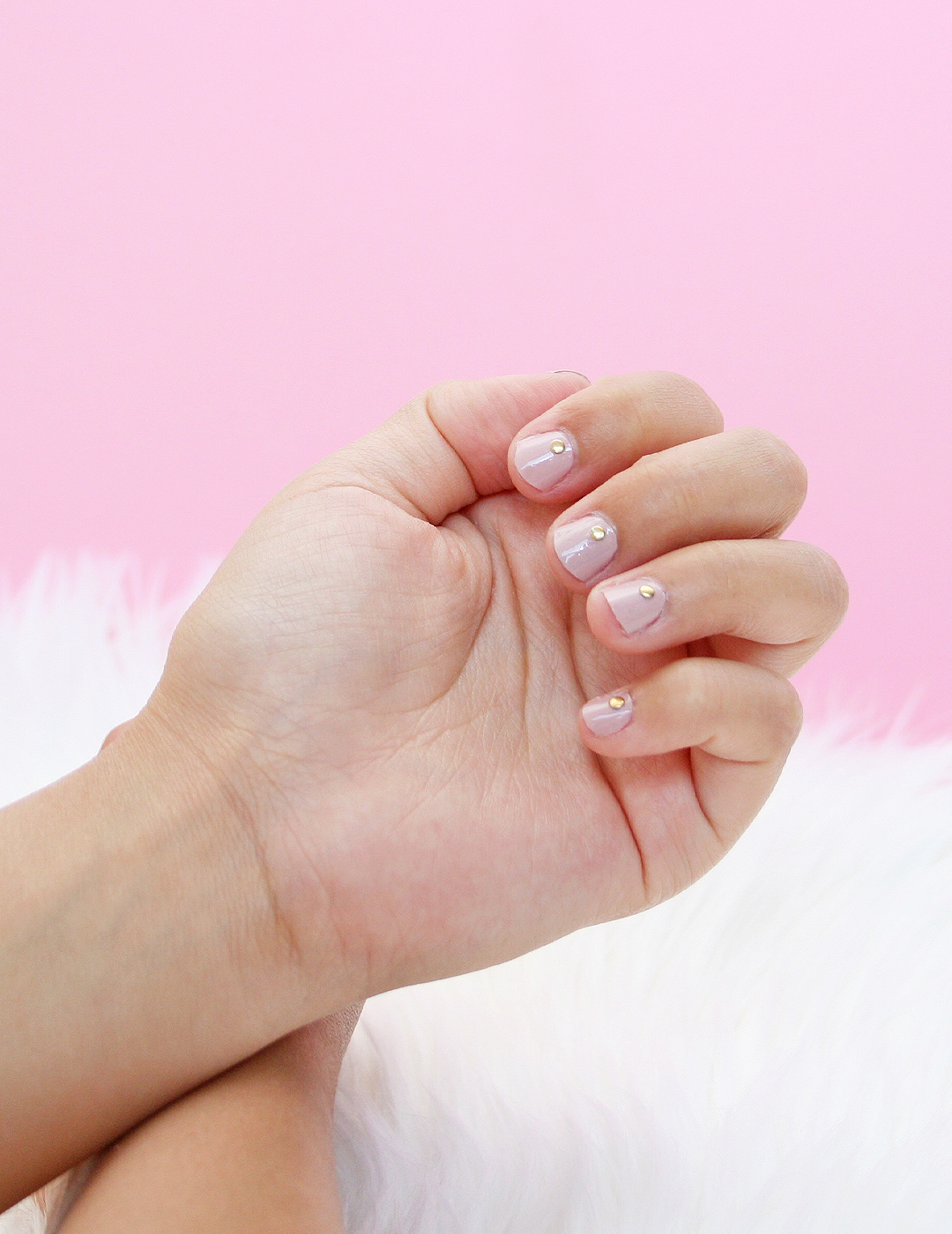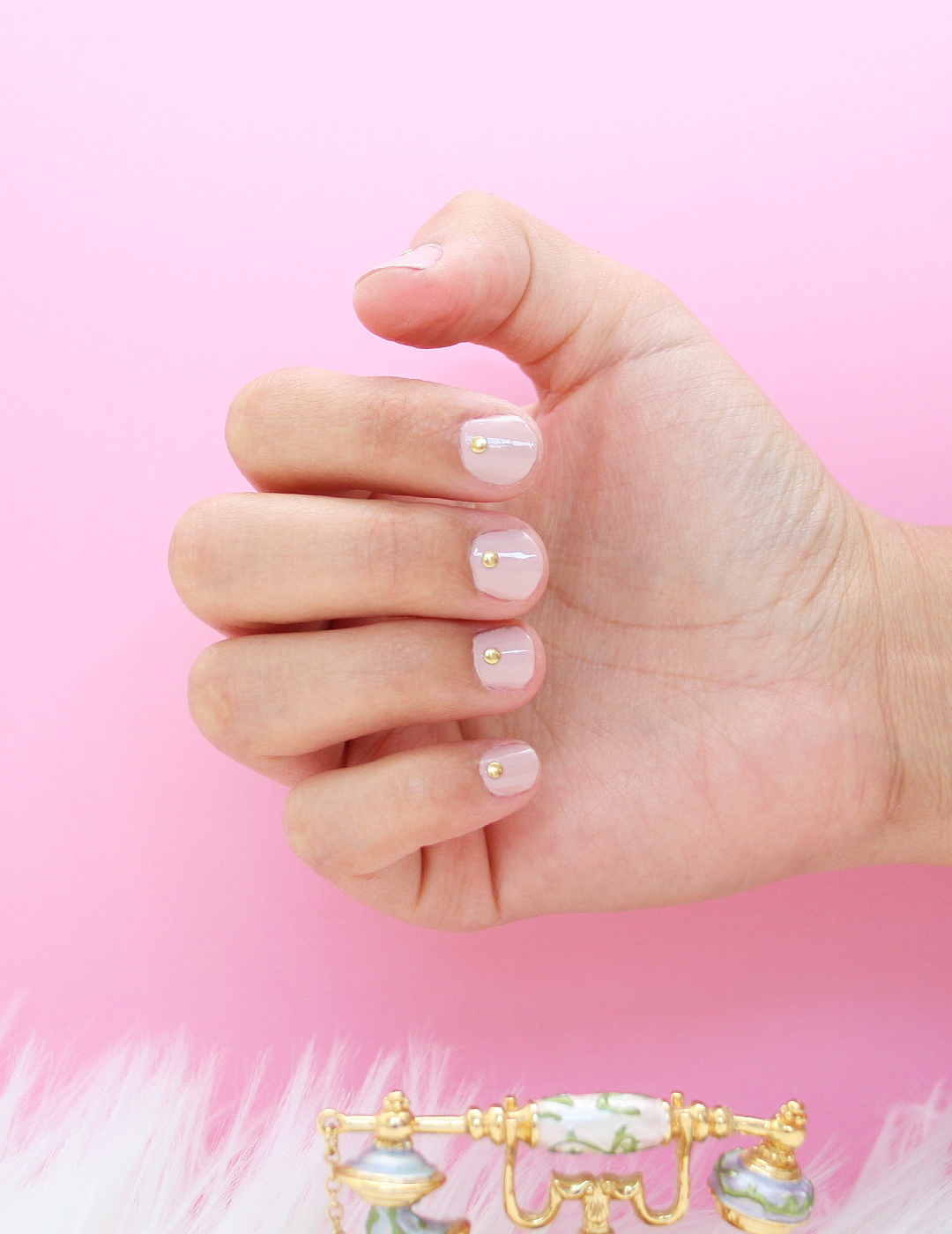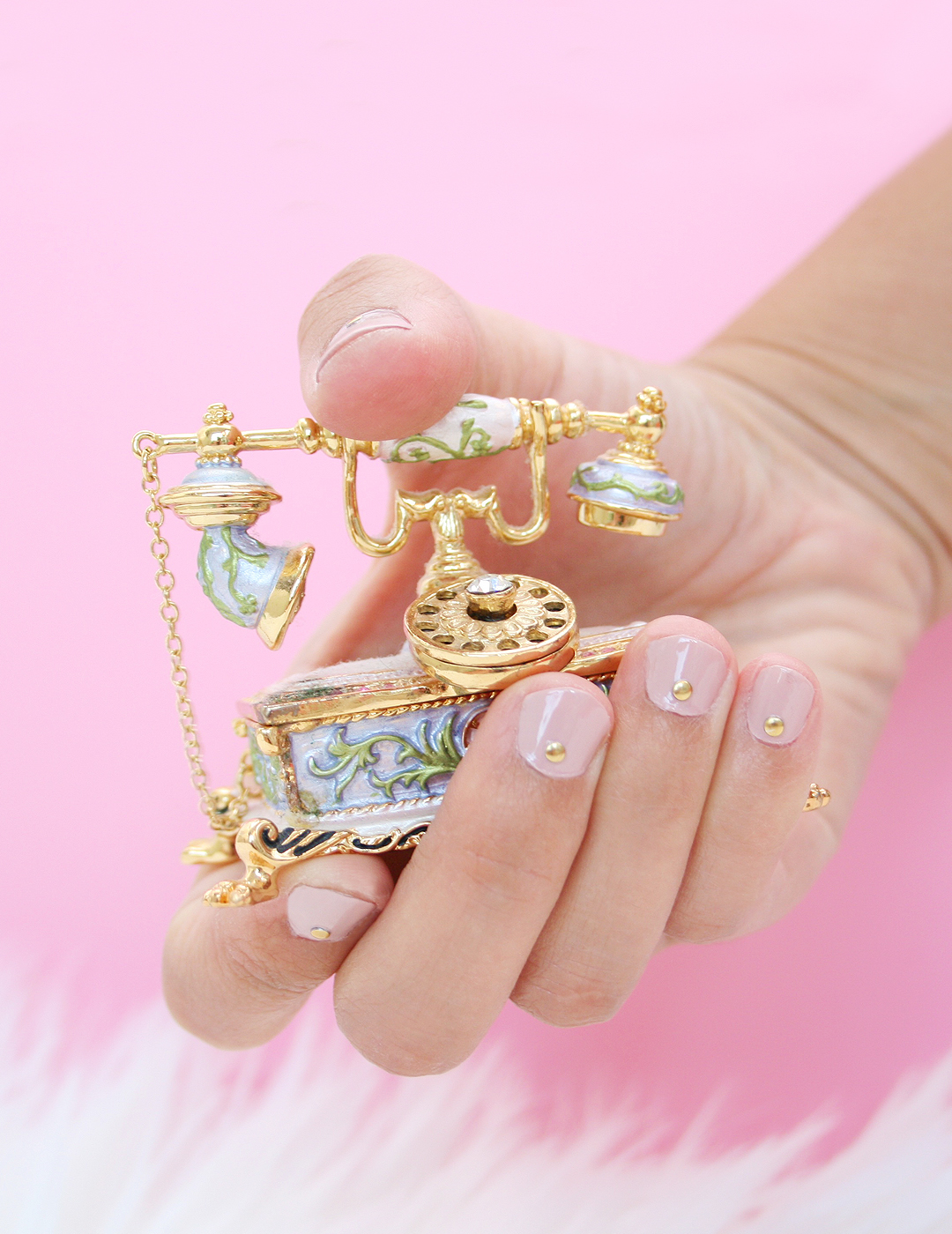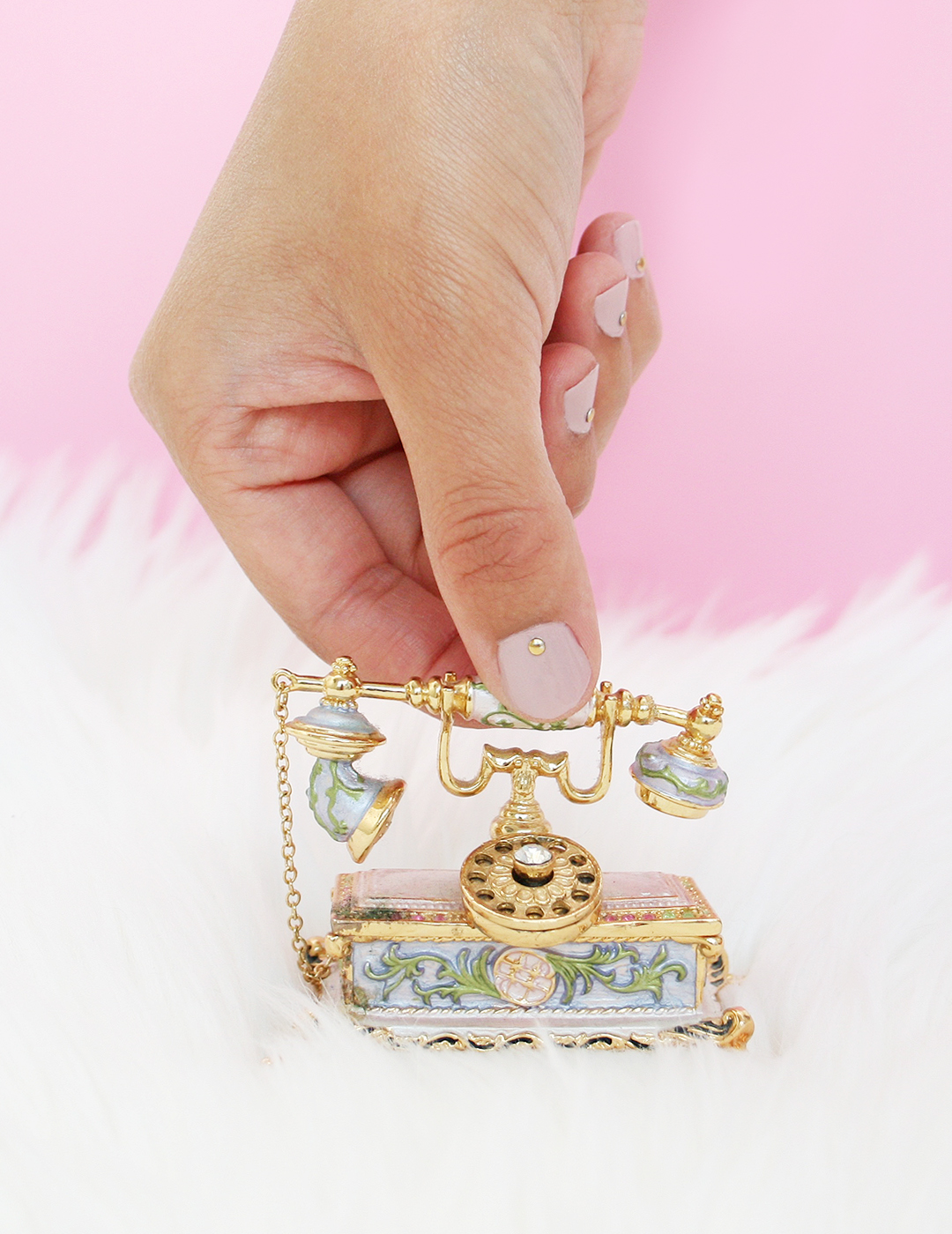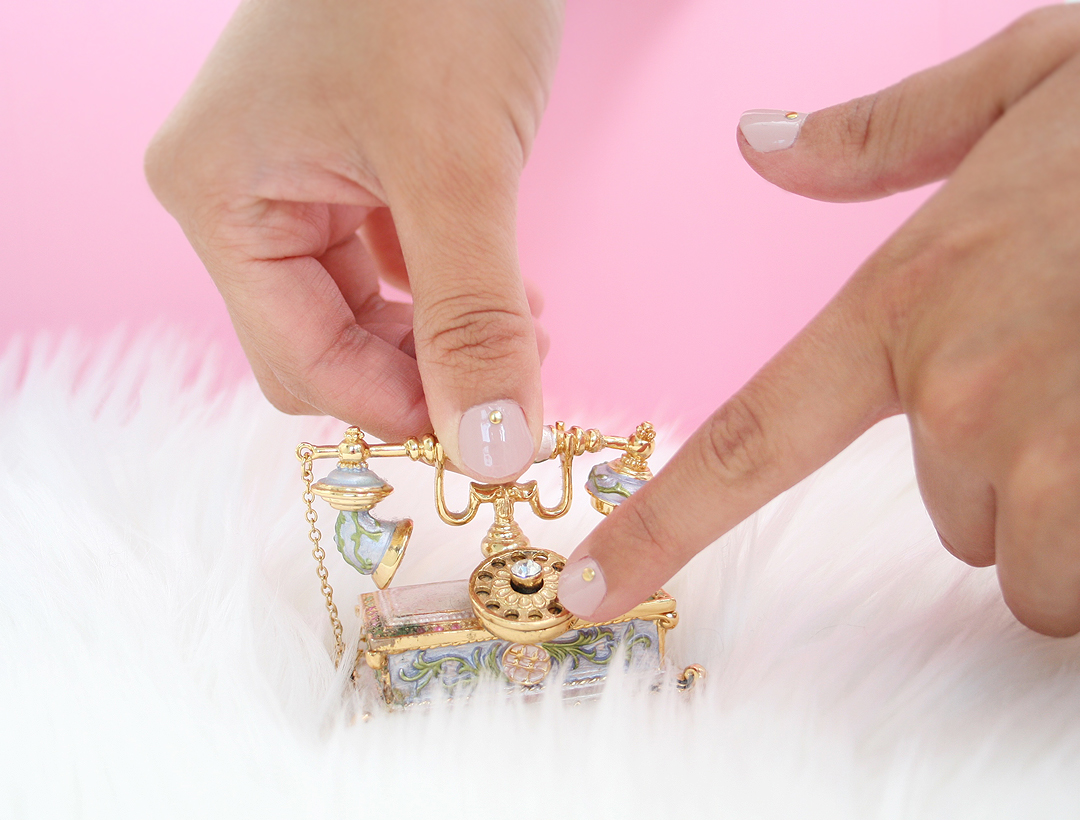 Super, super, super cute! I painted them just in time too…B and I will be heading out to Austin, TX this Wednesday for a little mini vacation and we're super excited! Relaxation time will be had for sure!
Let me know what you think of these nails and don't forget to share your photos on Instagram using #sharethelv!