Bedroom Update: New Floor Mirror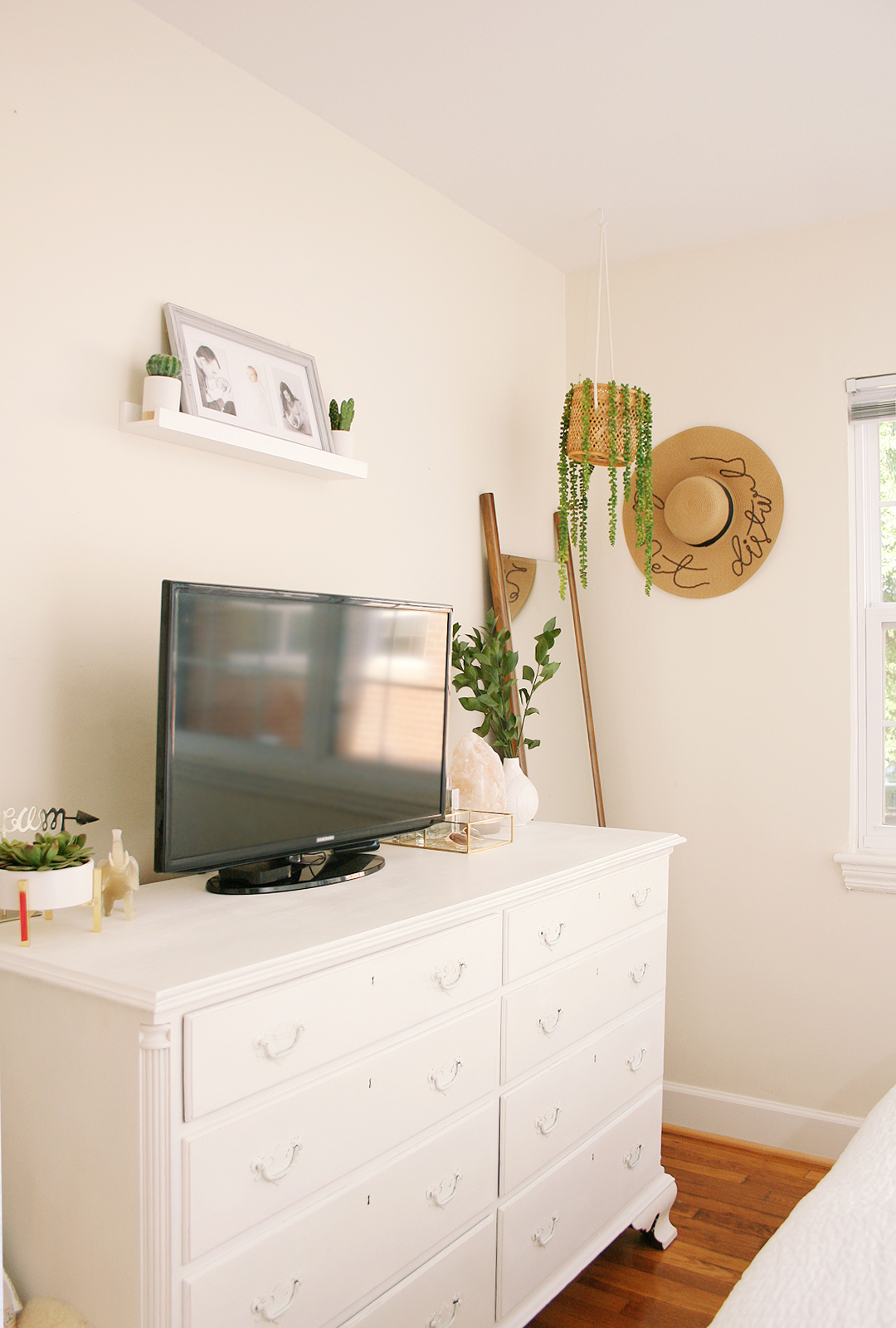 I've been anxiously waiting to share today's post with you guys! One little nook of our bedroom got a mini makeover! If you remember B and I's nook from when I revealed Wilder's nursery then you'd remember the big ole' mirror we had in the corner. I loved that thing, but knew it was time to move on because it just wasn't fitting in with our space. When I saw this beautiful leaning mirror by Holly & Martin I knew I needed it and it would be perfect for our space!
When it arrived, I was pleasantly surprised how beautiful the dark wood looked in our room. We really needed some contrast with all of the white that I love to incorporate, hah! I've always wanted to put a leaning ladder in our room (you know the one you place blankets on), but we never had the space, so with this piece I get the best of both worlds! It's a leaning ladder, but with a mirror too…bonus! Not only is this mirror midcentury, but it's also modern, which makes it so versatile in fitting into different spaces! It's also heavy and sturdy which makes me feel more comfortable with a little one running around. If he does get curious I can always screw it into the wall, which makes me feel a lot better too!
I'll let the photos below do all the talking! I'm curious what you all think!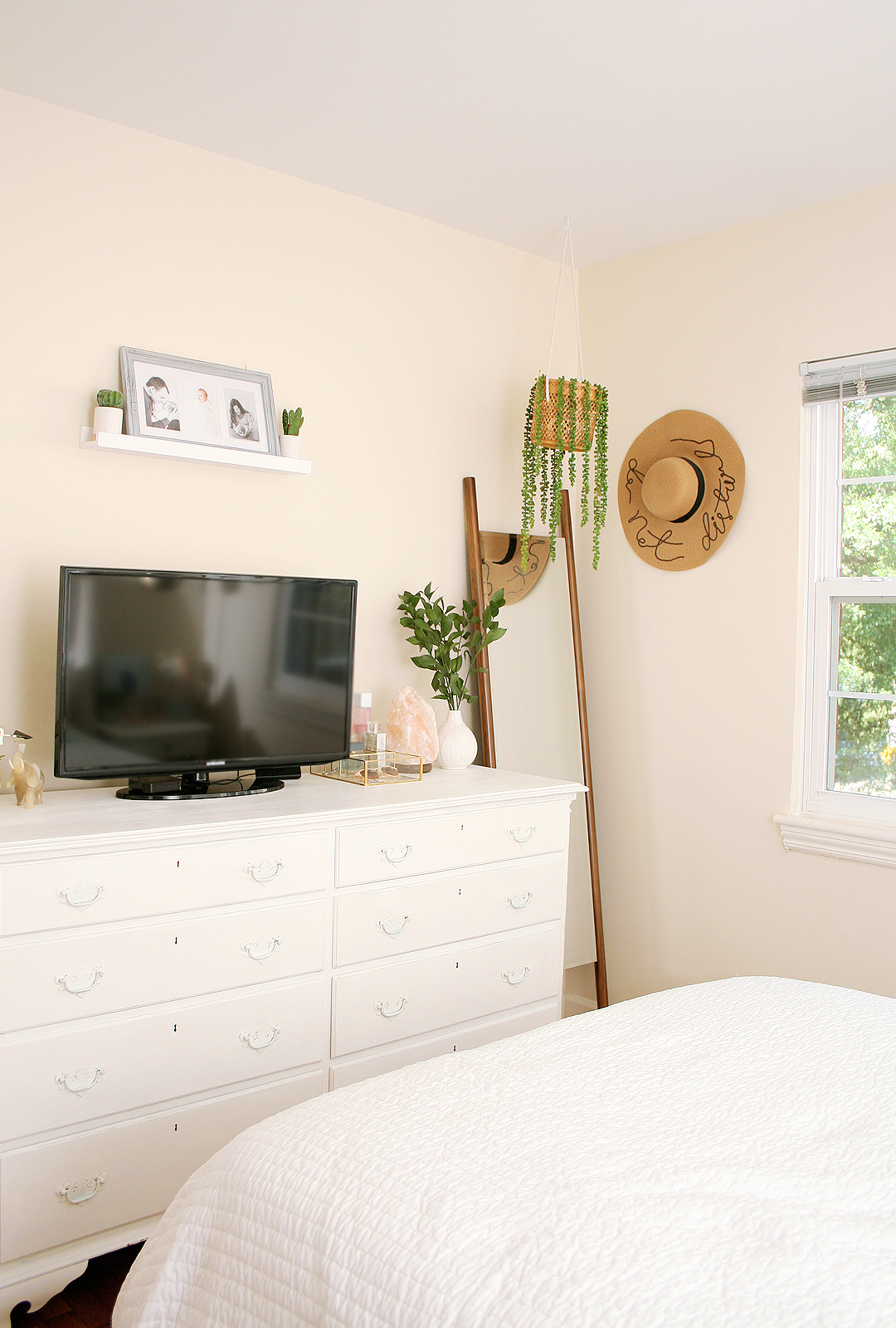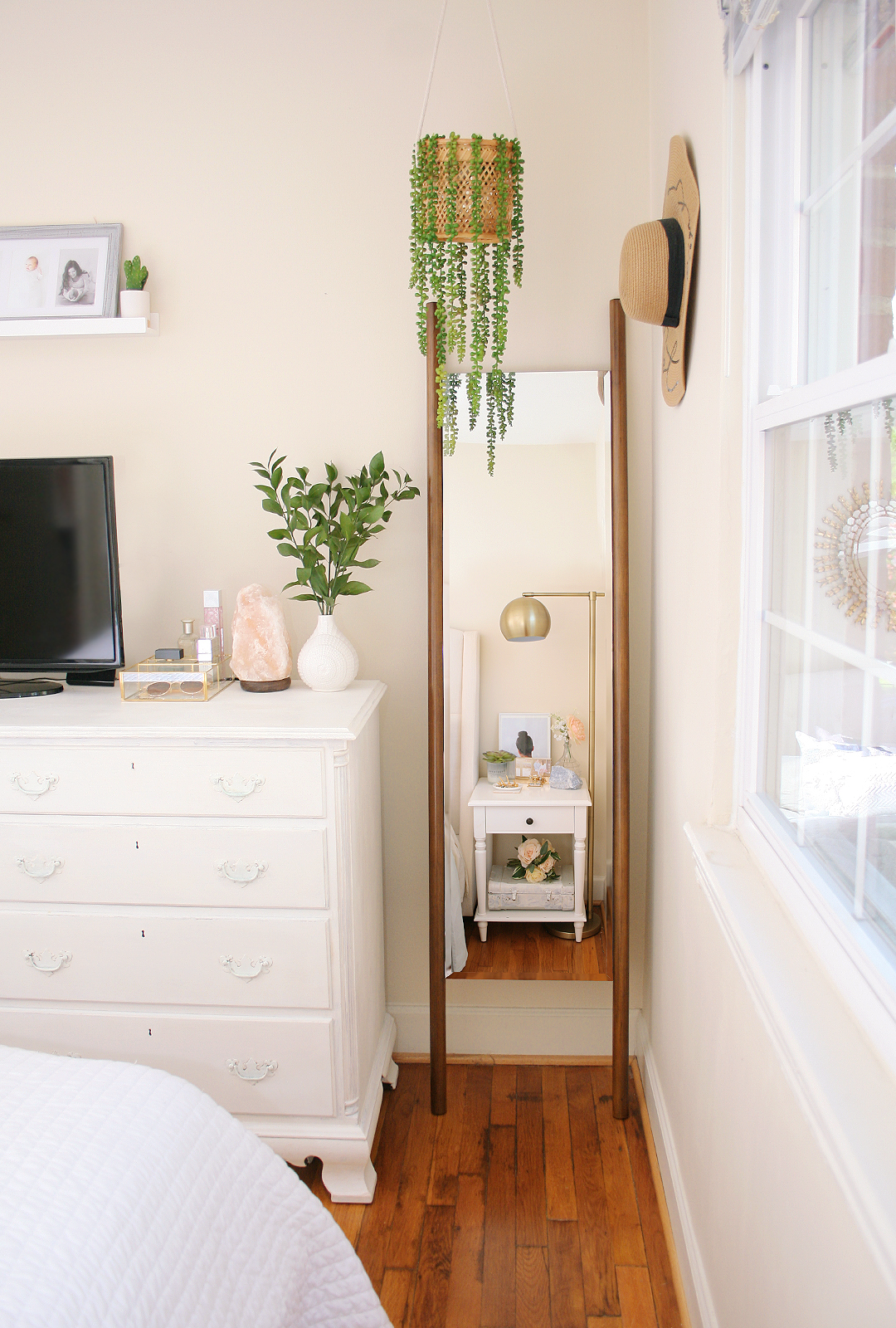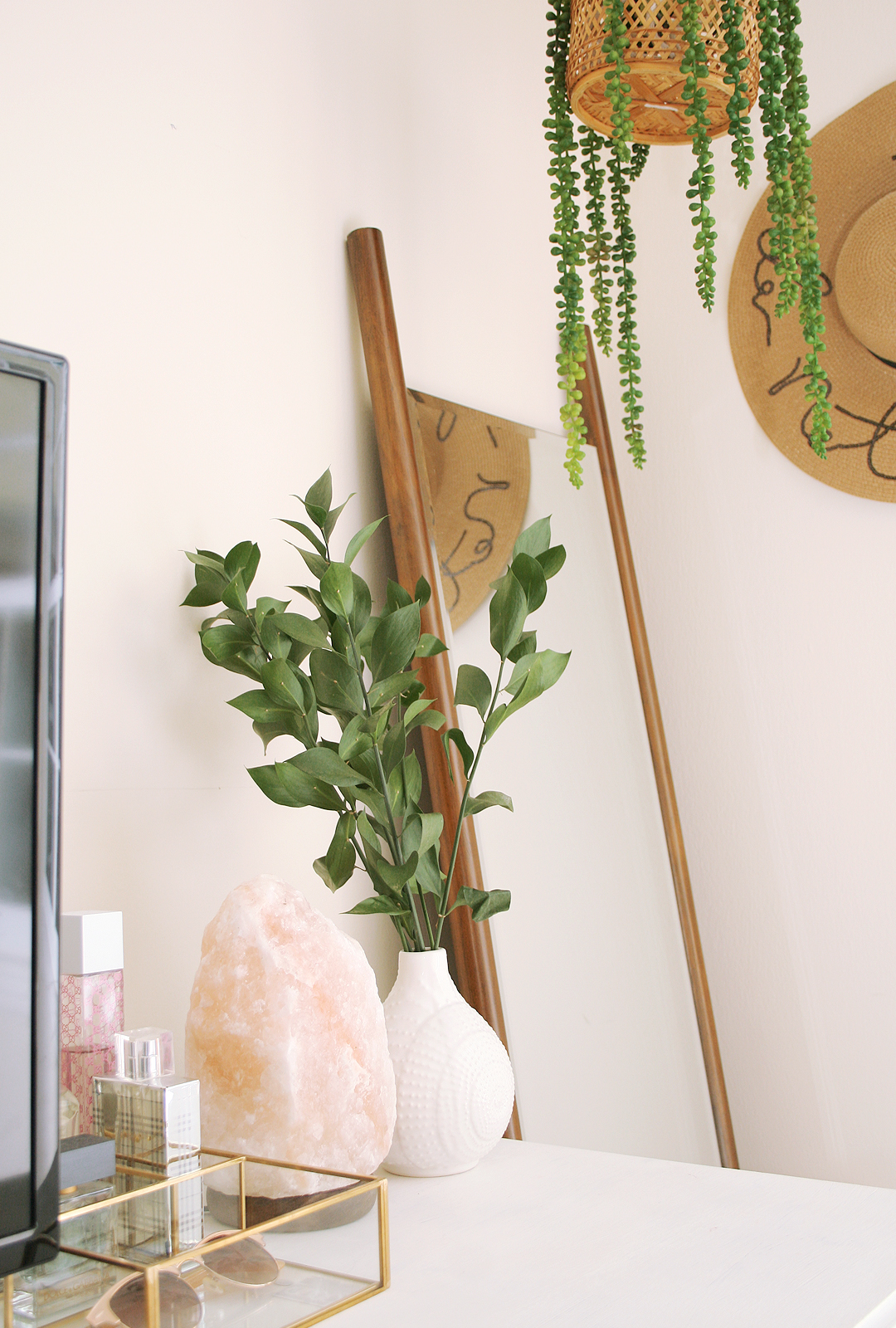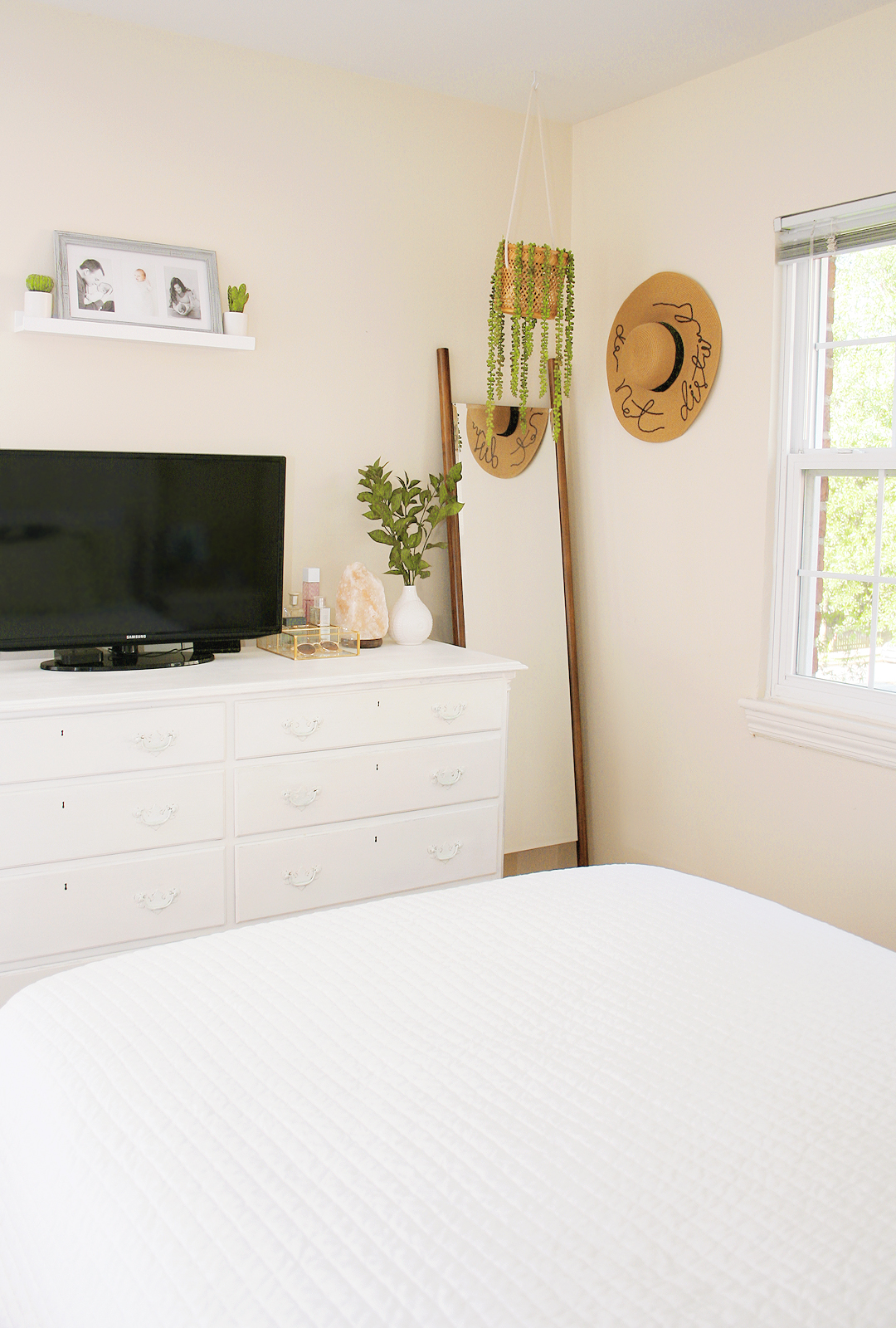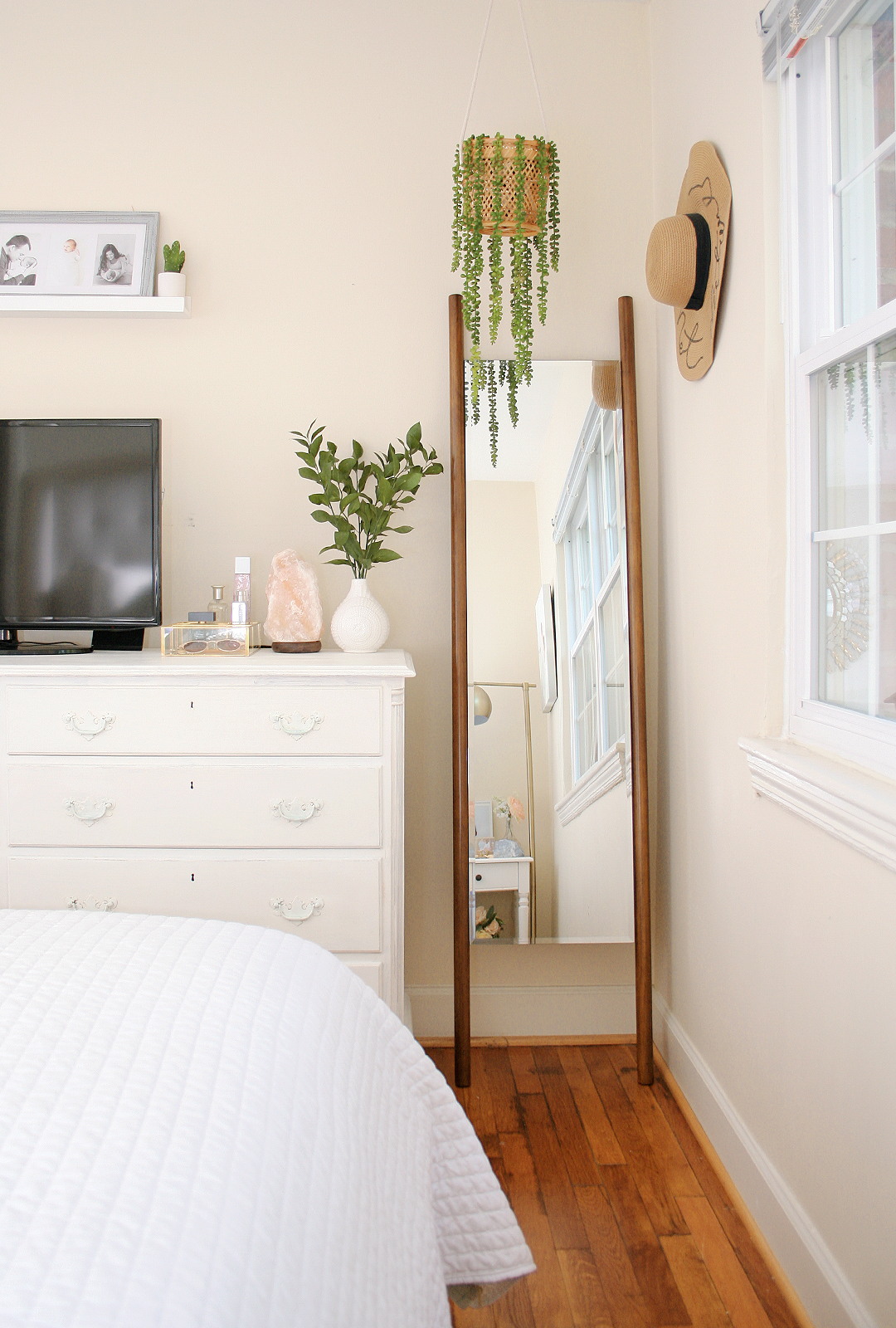 It's beautiful isn't it?! So, are you now feeling like you need one too? Well, thanks to my friends over at Holly + Martin I get to give away this same exact mirror to one of you! Be sure to mark your calendars and set your alarm for the giveaway that will be happening on my Instagram page on Wednesday 5:30pm EST! See y'all then!
Disclosure: I received a sample product to review in exchange for posting this review. The opinions are completely my own based on my experience.