Baby Mayhew's Nursery Nook Reveal
I'm so excited to share today's post with you all! It's been really hard keeping his little nook a secret over the past couple of months, but I'm happy that the day has finally come where you can see it ALL! B and I made the decision earlier this summer to stay in our 1-bedroom apartment, which made it quite challenging for me to figure out how I was going to design his nook. I honestly didn't think it was going to work, but with a little rearranging we knew we could do it!
As I'm sure plenty of you know (or may have guessed) I take decorating our home pretty serious and can't purchase anything until I see what the space looks like in Photoshop. So, I had many weeks of going back and forth on every little detail in the space before I even bought the first item. I think the only thing that really remained the same was the theme—llamas and cacti.
Okay, enough of me talking. Here's a peak into our shared bedroom and nursery nook! I've also linked everything at the bottom of this post.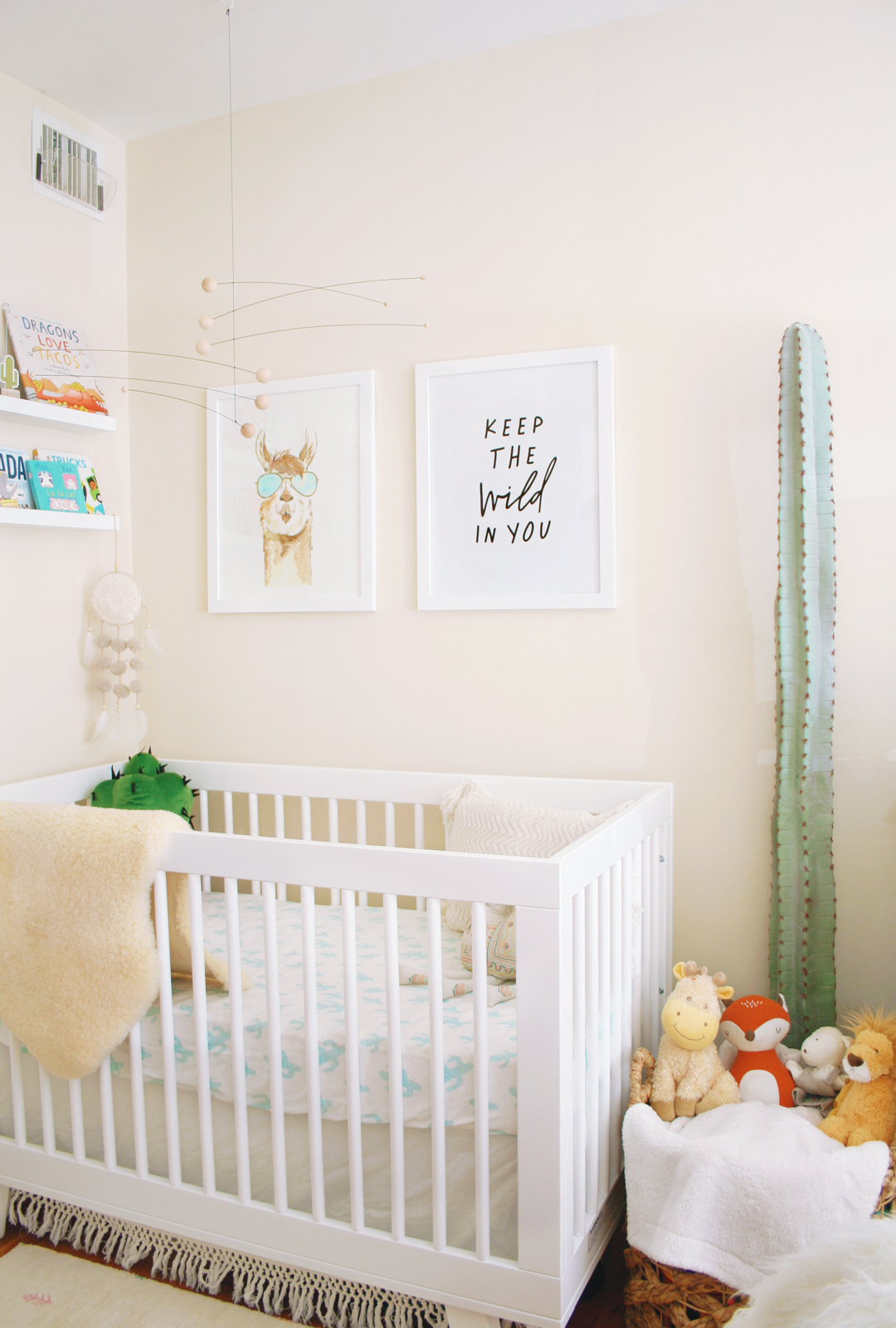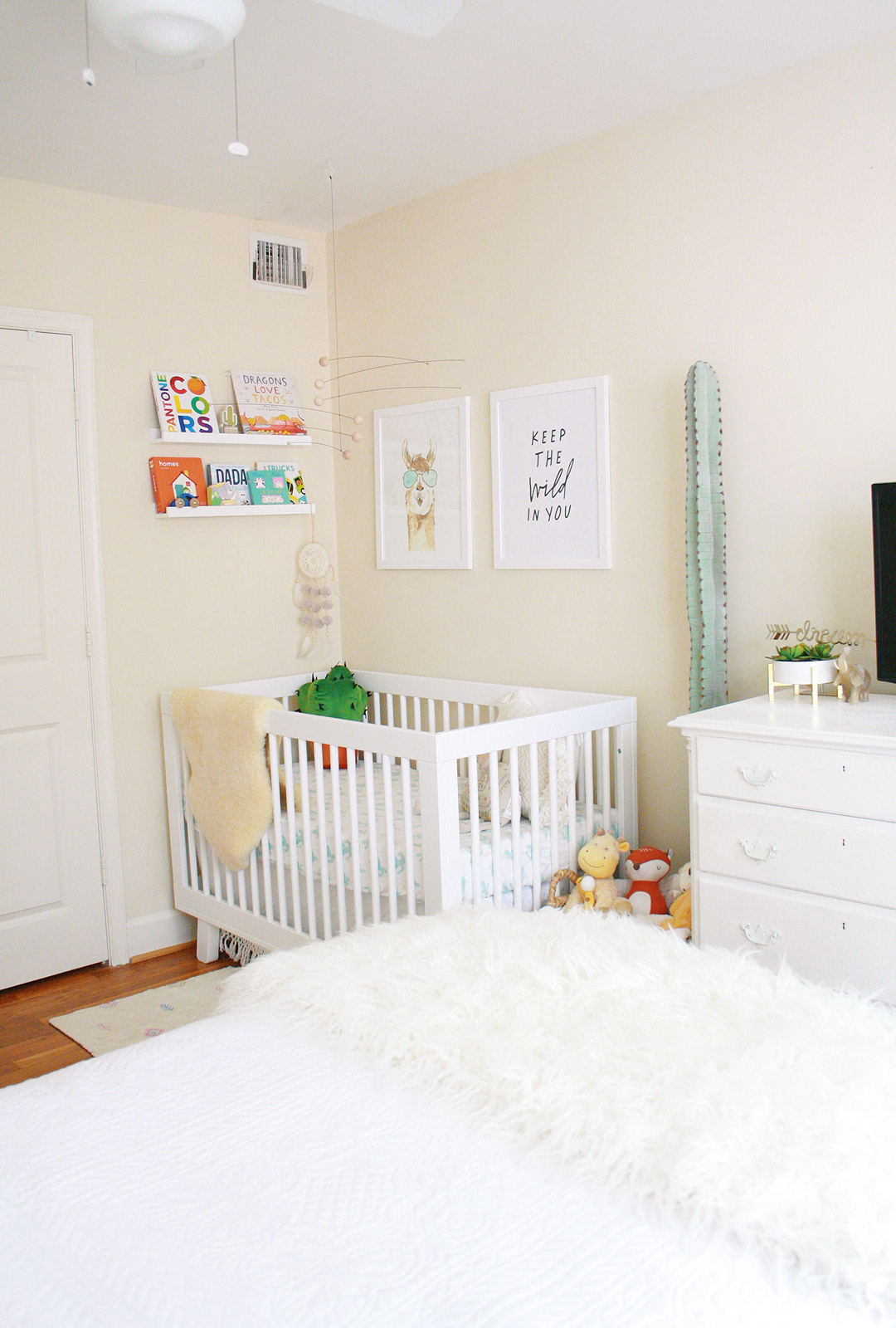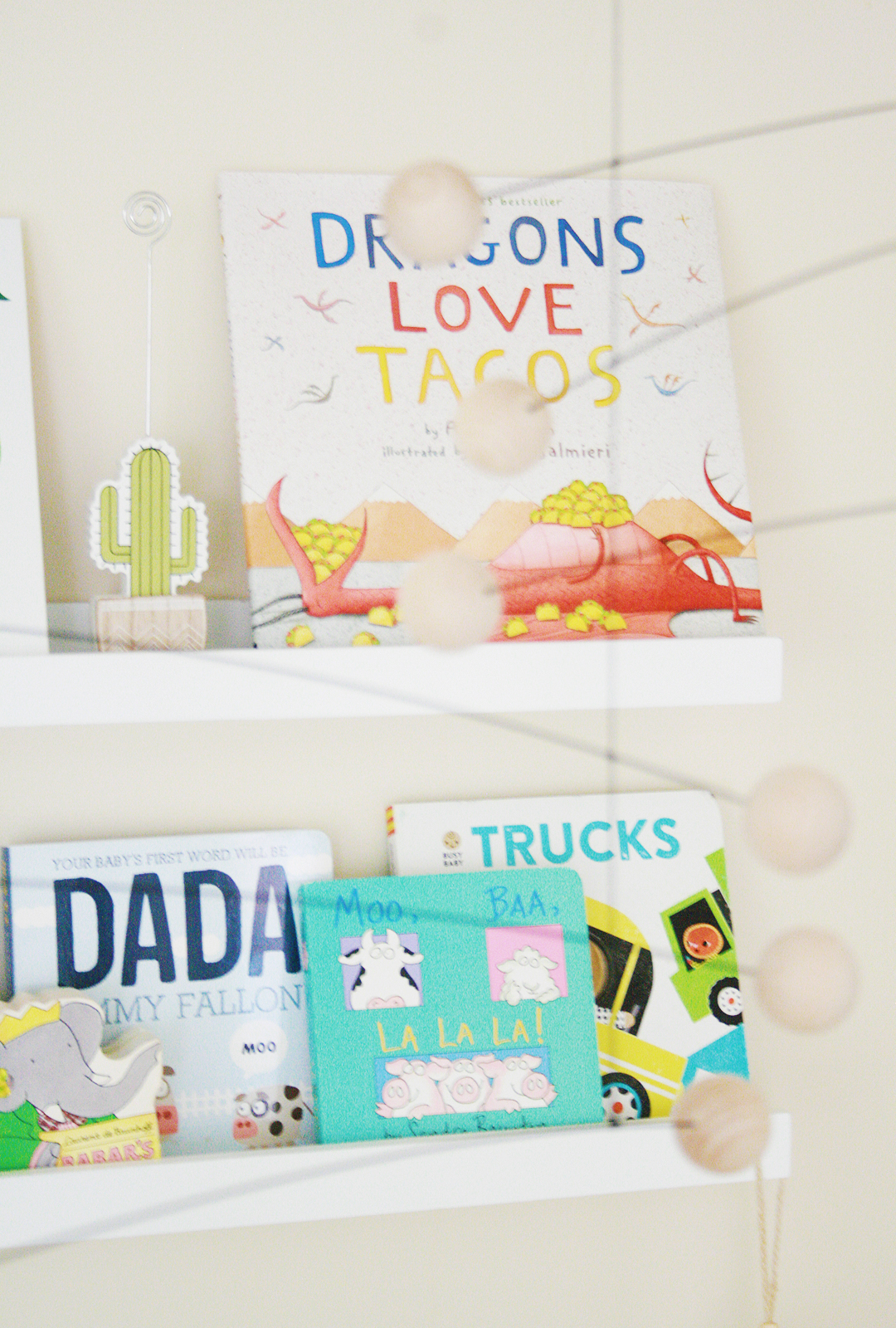 And to give you some more perspective…here's what our side of the bedroom looks like!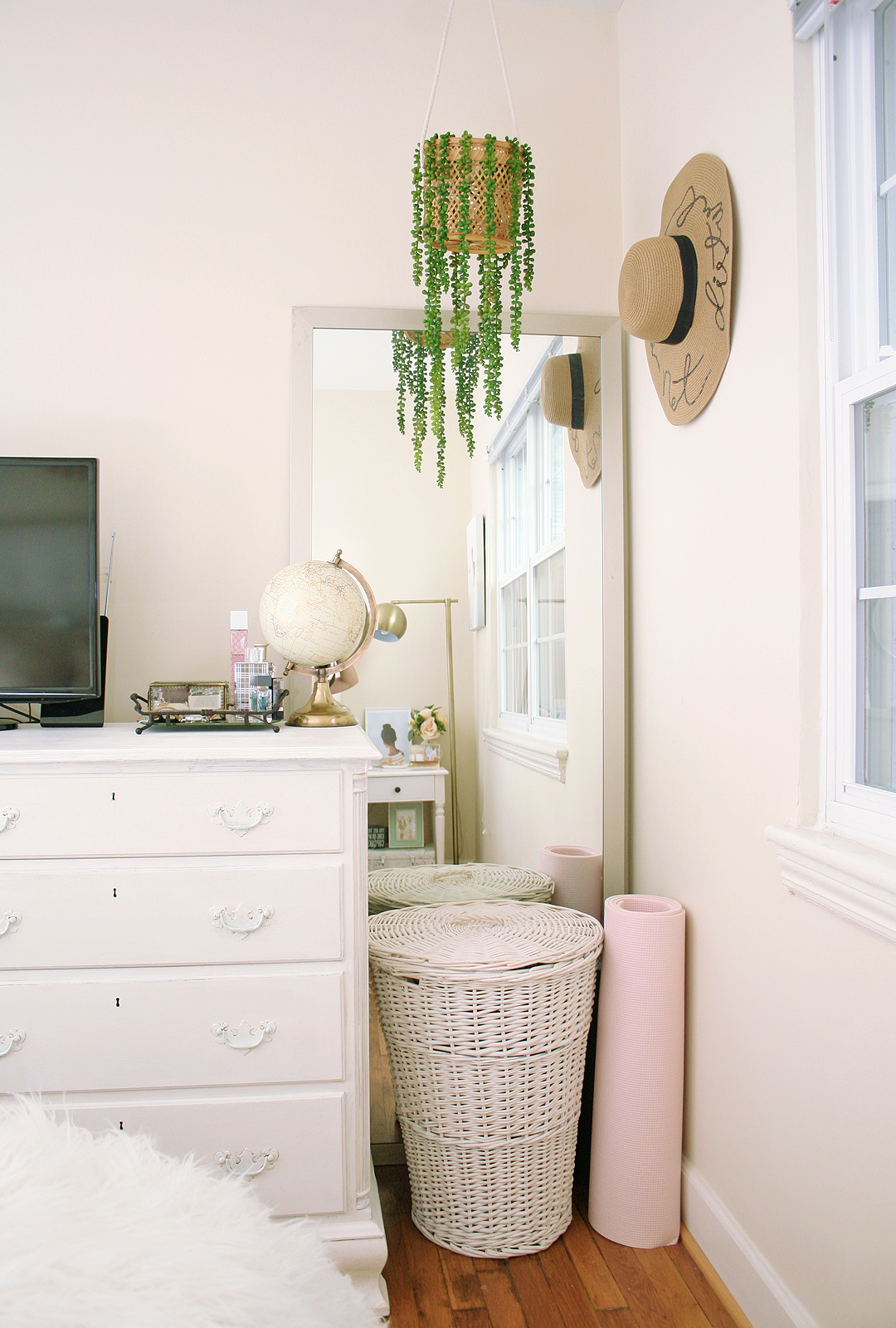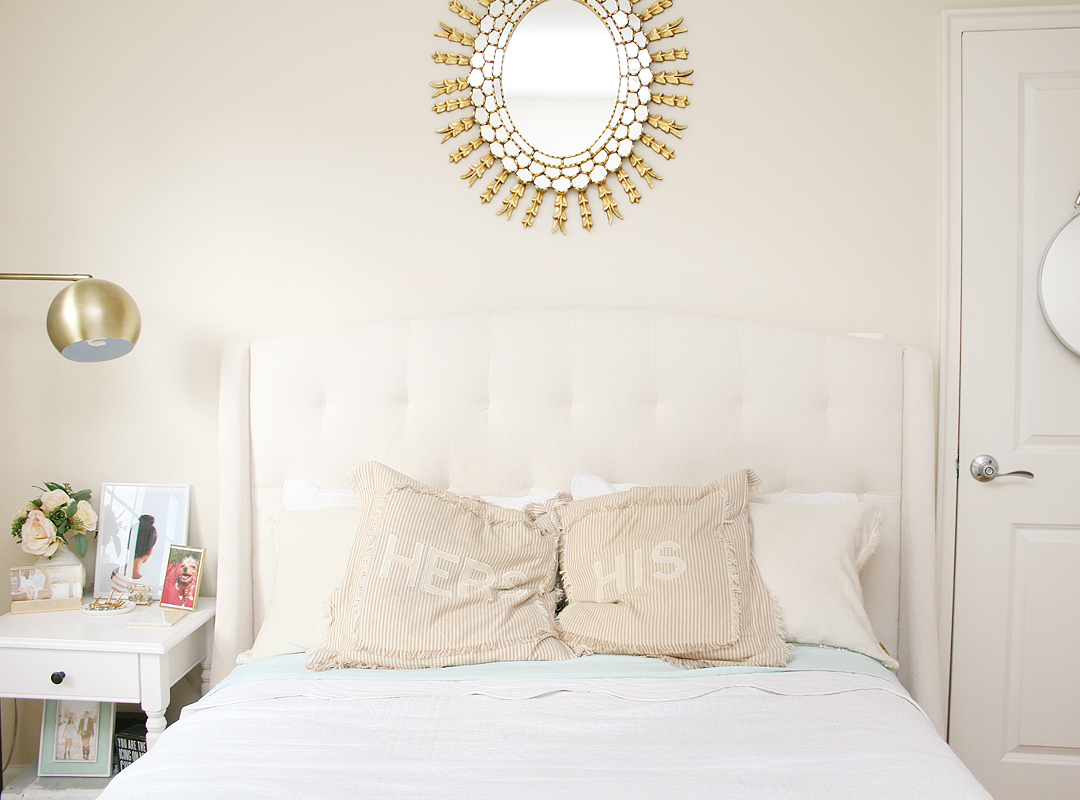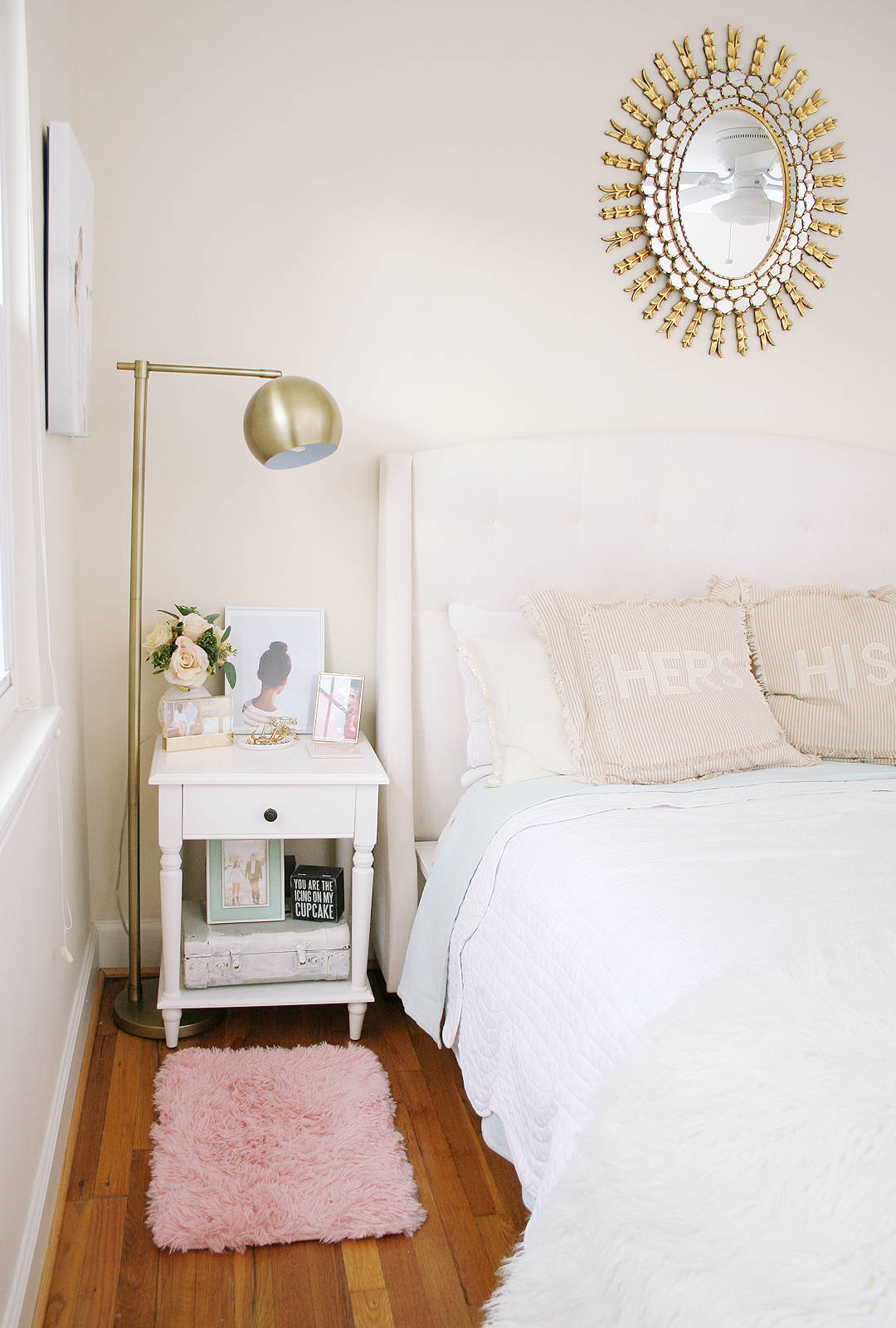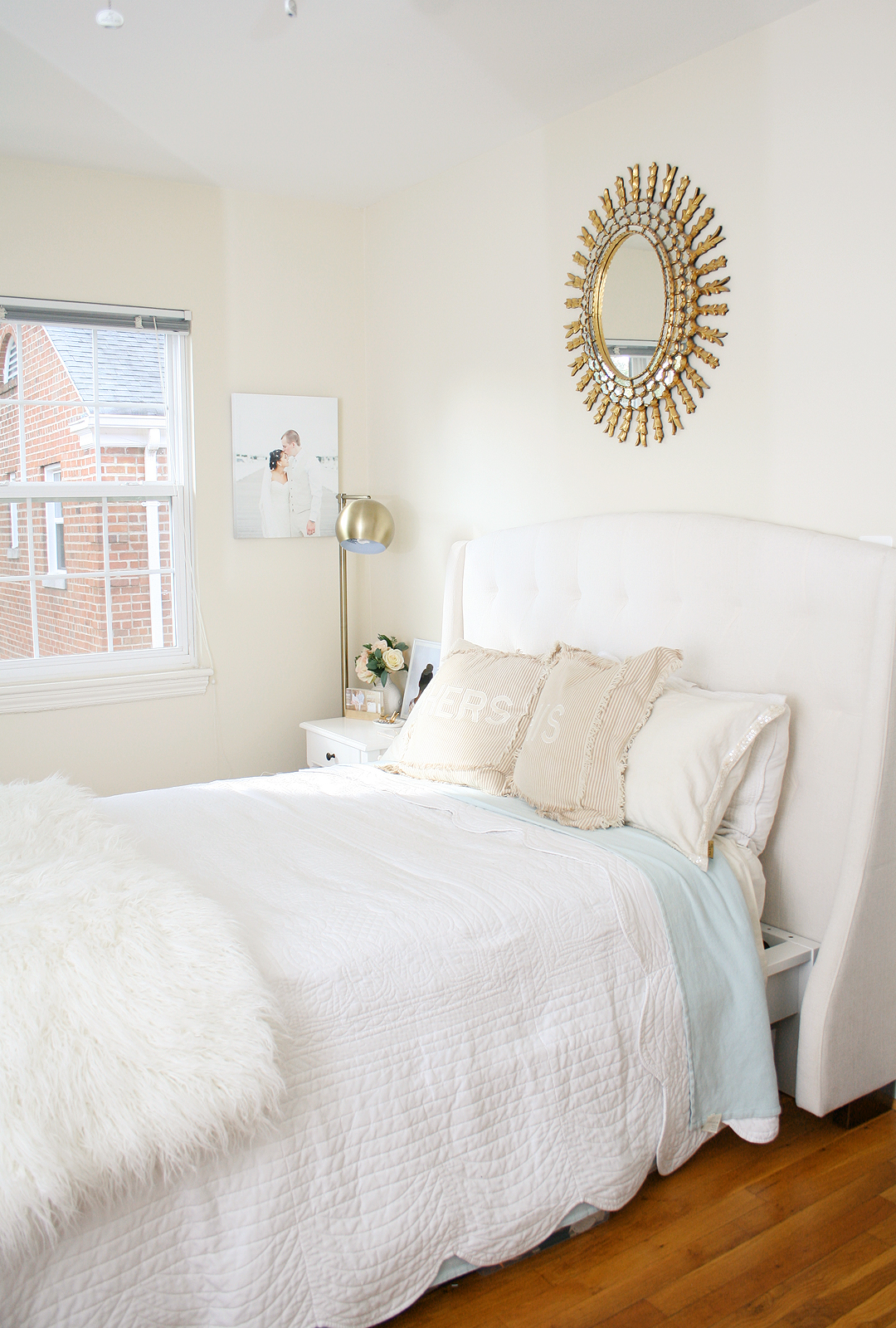 And that's everything! I can't wait to share this space with him! Literally counting down the seconds/days here. Here's to hoping he'll be here very soon!!
---
Links:
Babyletto Hudson Crib
Cactus crib sheet
Crib skirt
Llama art print
Baby mobile
Faux cactus
Rug
Woven basket
Justina Blakeney Mirror
Llama vase
Bible verse art print