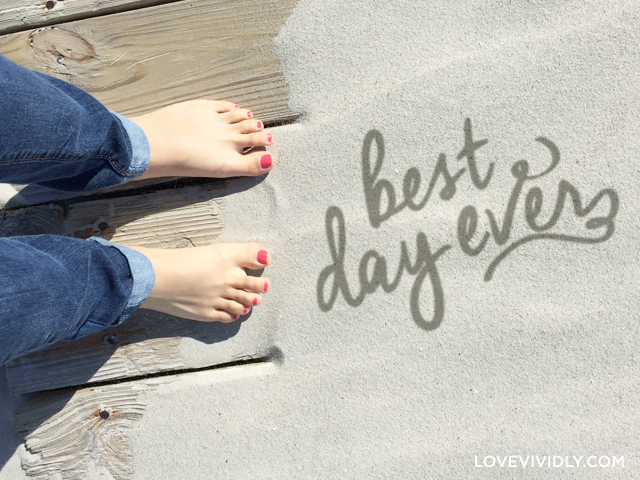 B and I's DIY Wedding Update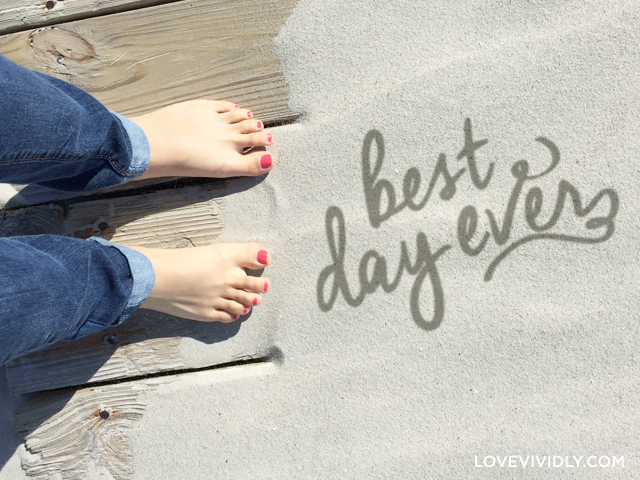 Do you see that little opening photo above with the type that says "best day ever"?? That's a sneak peak into our wedding stationary that I've been working on…just the type though…don't worry my feet aren't included! I promise I'll be showing more soon! Our wedding is only 4 months away (wait, what?!)!
Okay, so this post may not be a DIY or recipe one, but it's about B and I's wedding…and I know you all love the updates! I believe I gave you all an update on our wedding back in February (you can read about it here), and a loooot has changed since then! I've honestly been trying to figure out how to write this post to you guys since reality sunk in for B and I once we really started to plan.
So here's the deets:
B and I were trying so hard to do a DIY wedding under $5k. Well, once you add 150+ people into your wedding guest list (not complaining because we want every single one of them to go!), this is honestly almost impossible UNLESS you have a gorgeous backyard and can legit DIY everything…including bringing out your own dishware! Before I keep talking, I don't want to discourage any of you from doing a DIY wedding with an under $5k budget, because it is do-able. It's honestly just a little impossible with ours being a destination wedding and seeing as we are over our original 100 people maximum guest list. That being said, I will still let you all know the financials for our wedding since no one seems to ever discuss these things! We were still thinking of having our ceremony on the beach and reception in the park area, but once we budgeted everything out it was going to be about $15k. This $15k amount included chairs, linens, dishware, tents (incase it rained), catering, alcohol, photographer, DJ, floral arrangements, our cake, and table décor. So, we thought (after discussing it with the parents) that we may as well have it at a venue where they can actually serve you and help set up for you (knowing me I'll be running around crazy making sure everything looks okay day of)! Most importantly, this realistic $15k budgeted is only possible thanks to our wonderful parents being able to help us out (shout out to our awesome parents!).
You may be wondering where our wedding will be…maybe, maybe not? Welp, I'm going to tell you all anyway! It's going to be in Cape Charles, VA!!! Remember that blog post I wrote back in August of last year?? Yup, that location. It's B and I's favorite getaway spot, and has been since we started dating. We can't wait to share this special moment together in our most favorite place in the world! And I can't wait to share all of the photos with you guys!
I promise I'm going to start sharing some DIY projects on here for our wedding soon! Now that I found out my future mother-in-law has a Cricut machine (ahhhh!!!) there's sooo many possibilities!!!!
If you guys have any suggestions or just want to comment on a DIY wedding and what you spent please comment below! The wedding world is a crazy world my friends. It's beautiful, but crazy!
Well, I hope you all have a wonderful week! See you back here next Monday! xoxo