Our Annual DIY Christmas Card Photoshoot
Hi guys! We are officially in the last month of the year—Hello December! We decorated the entire apartment this weekend with Christmas everything and boy am I feeling super festive! Like last year, we decided to DIY our Christmas card photos once again. So, once all of our décor was up, we went right into taking our photos!
What I love about these photos is that they're totally the perfect "at-home" candid photos I want for our Christmas cards.
You too can take these. Simply grab a camera, tripod, and you're good to go! Set the camera on a timer so you have enough time to focus, press the take photo button, and run into position! I honestly think the nature of doing all this yourself is what makes it the most hilarious, rolling-on-the-ground-almost peeing time ever and it really shows in your photos.
Without further ado, here are our photos!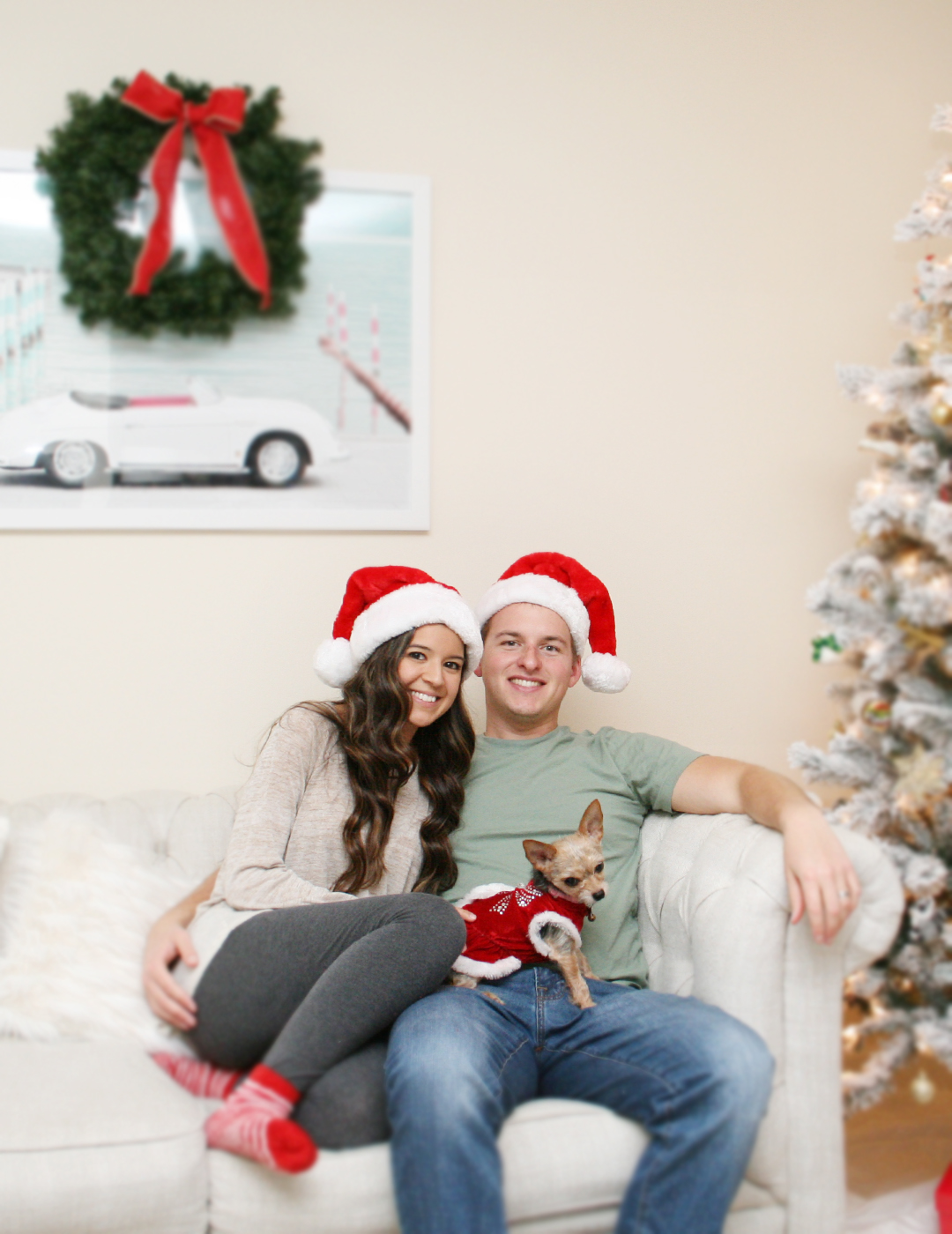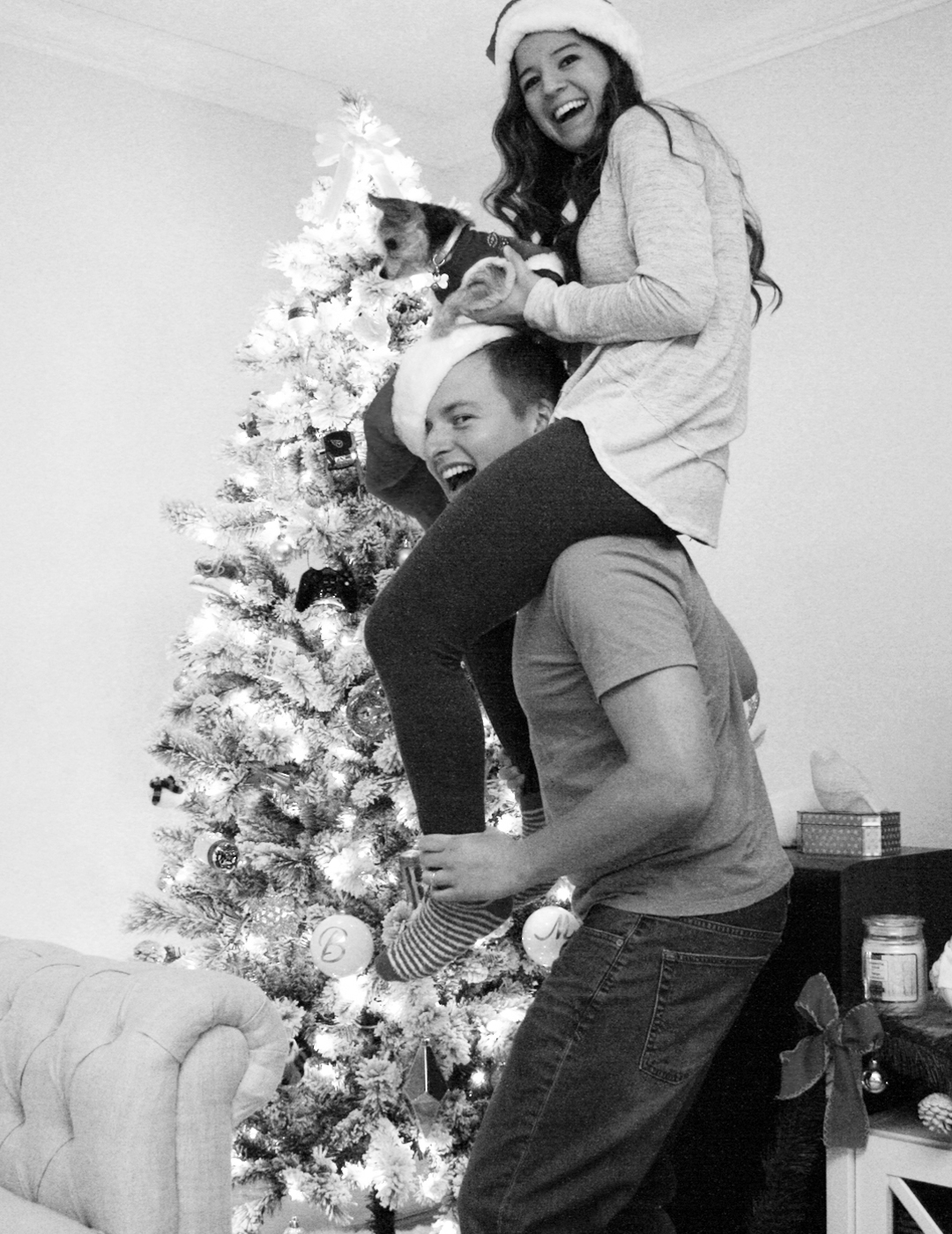 ---
AND here are some bloopers! Portias the main focus in these, haha!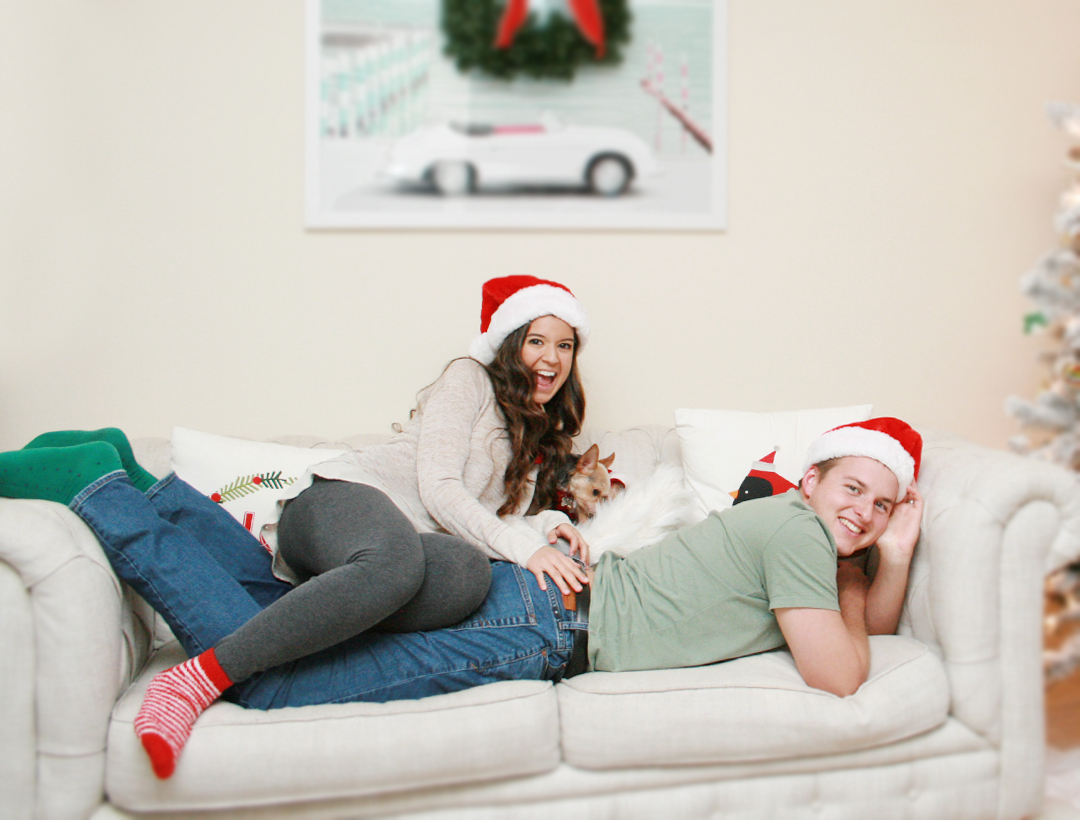 Our photoshoot this year was just as fun as last year! I highly recommend trying it at least once for something! Do you do Holiday photoshoots in your family?