Our 2016 Christmas Home Tour
We finally finished putting all of our decorations up last weekend and ever since then I've been so anxious to share it with you all! Last year, we decked out a white tree, but this year we went for a more traditional (stick fake) green tree that we found on sale at Michaels! She's a beauty! I love it because it even looks like there's some snow on it, and it's got me feeling all the holiday feels!
In order to get our tree into the corner we had to move our poor dying tree into the breakfast nook area. I wasn't sure at first since I thought the nook space was a little too cluttered for me, but I'm slowly getting used to it…for now. I think it's actually thriving a little better in the nook with the sunlight too, so that's a bonus!
We decked out the bar cart as well. I was pretty excited to put a little Christmas décor on that thing this year!
Here are the photos!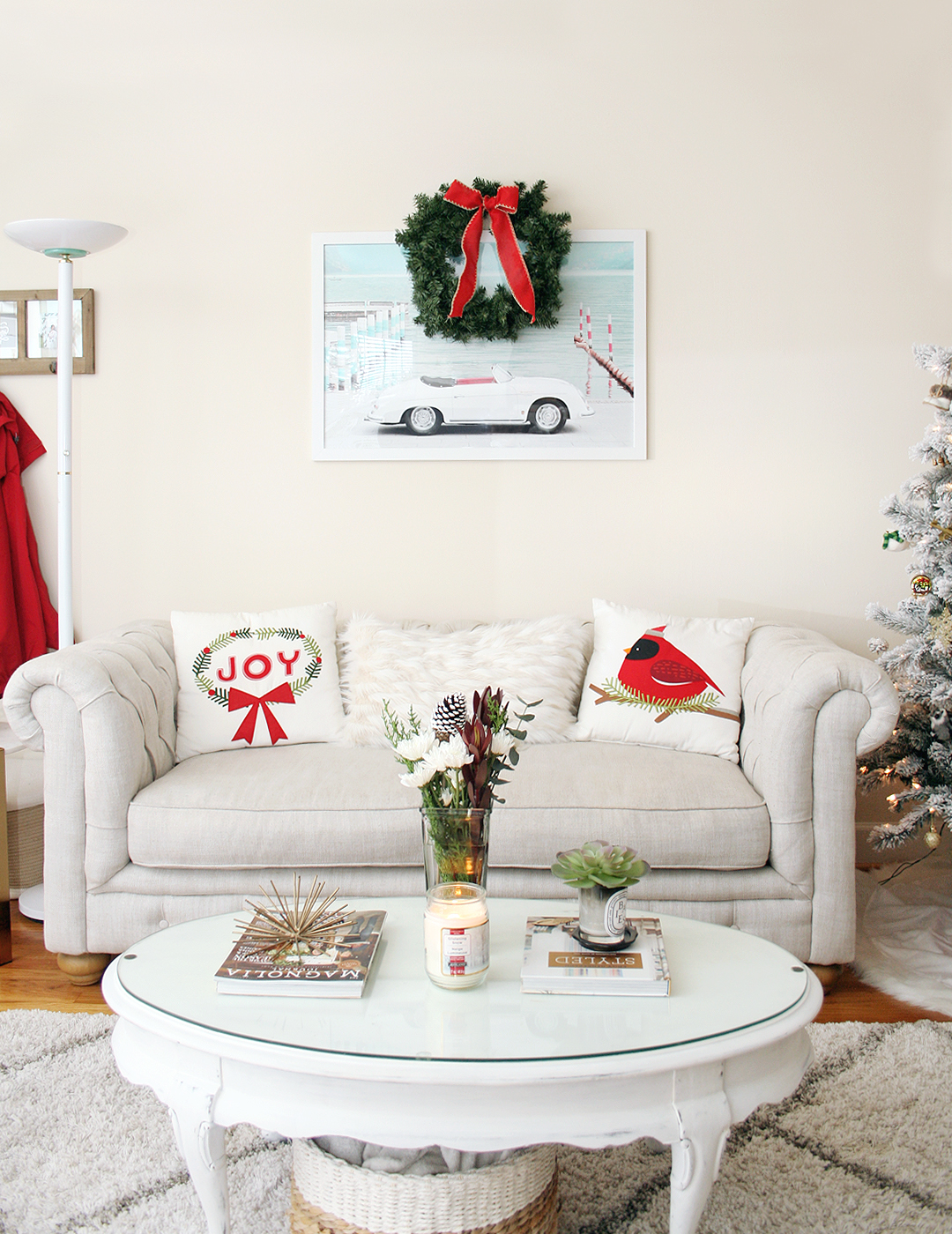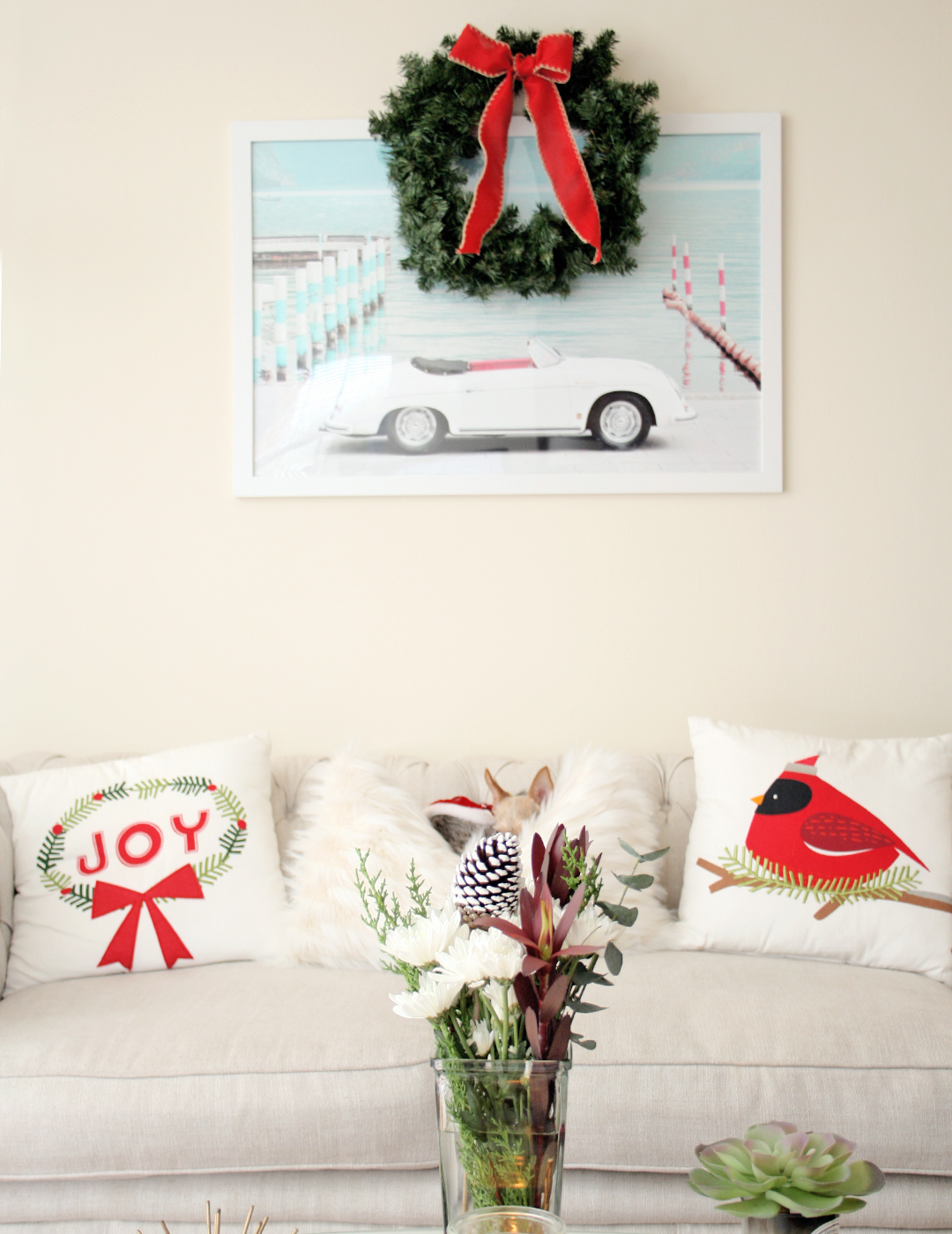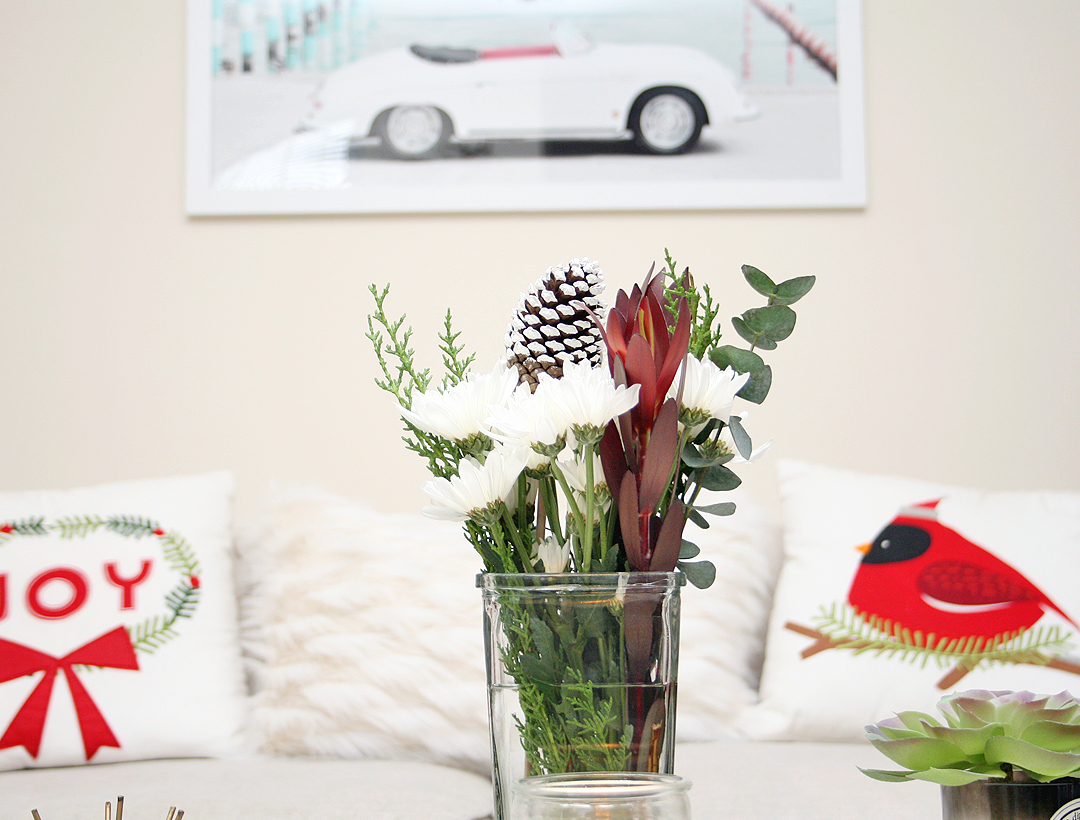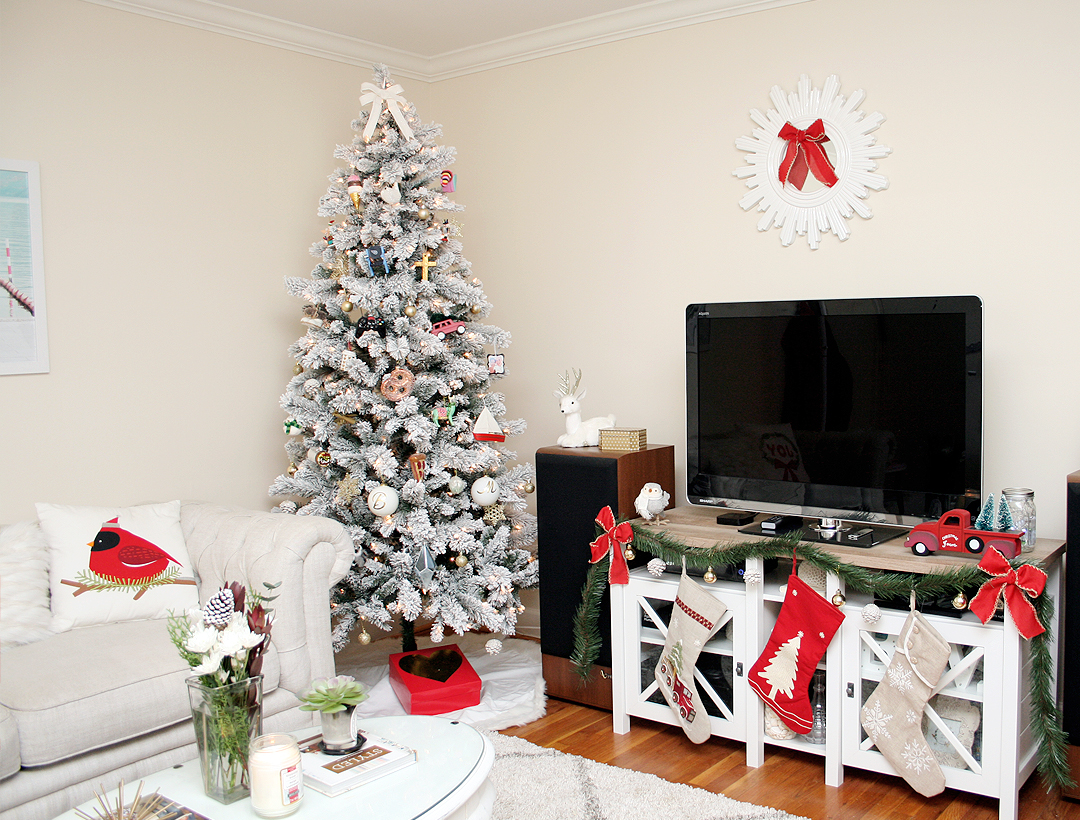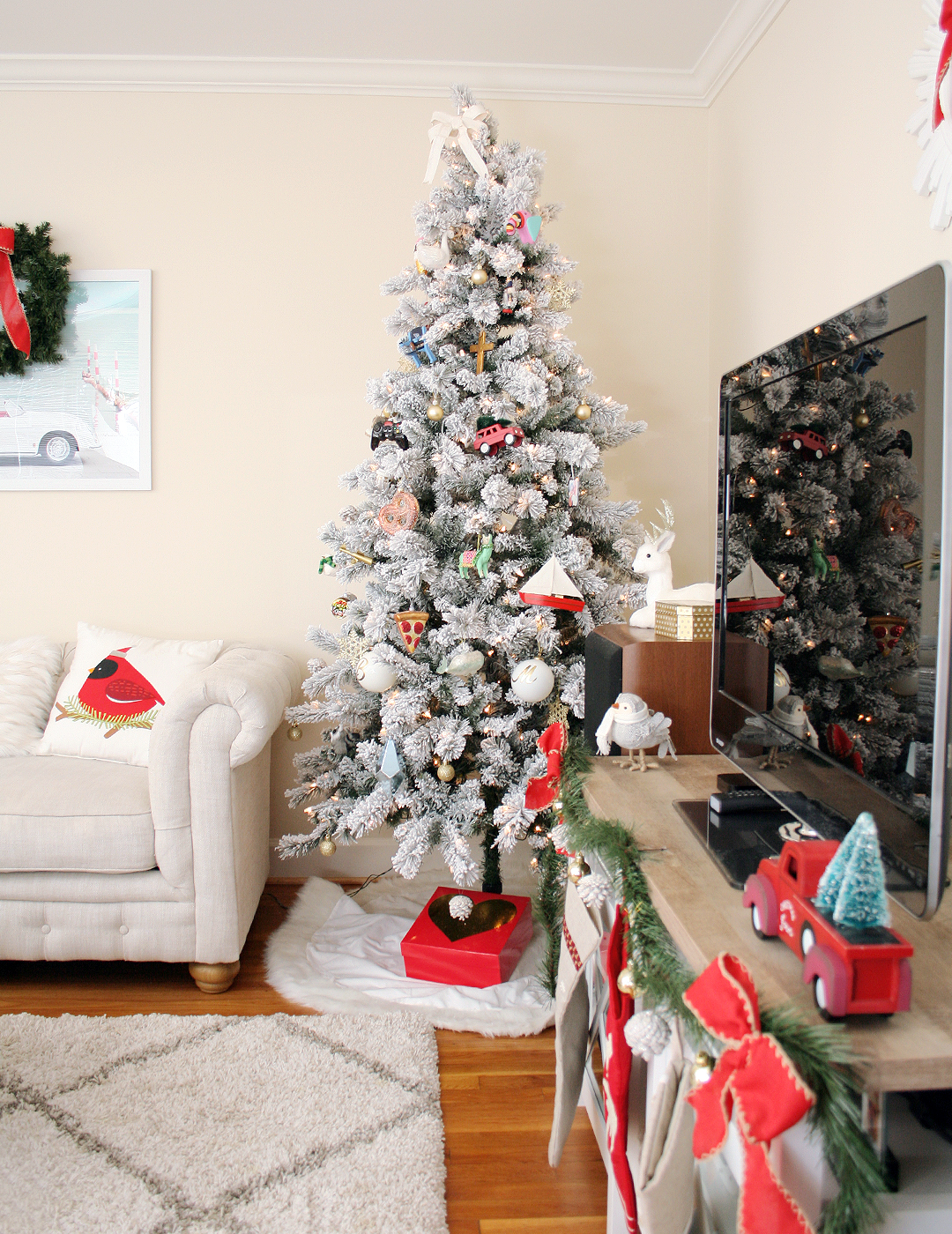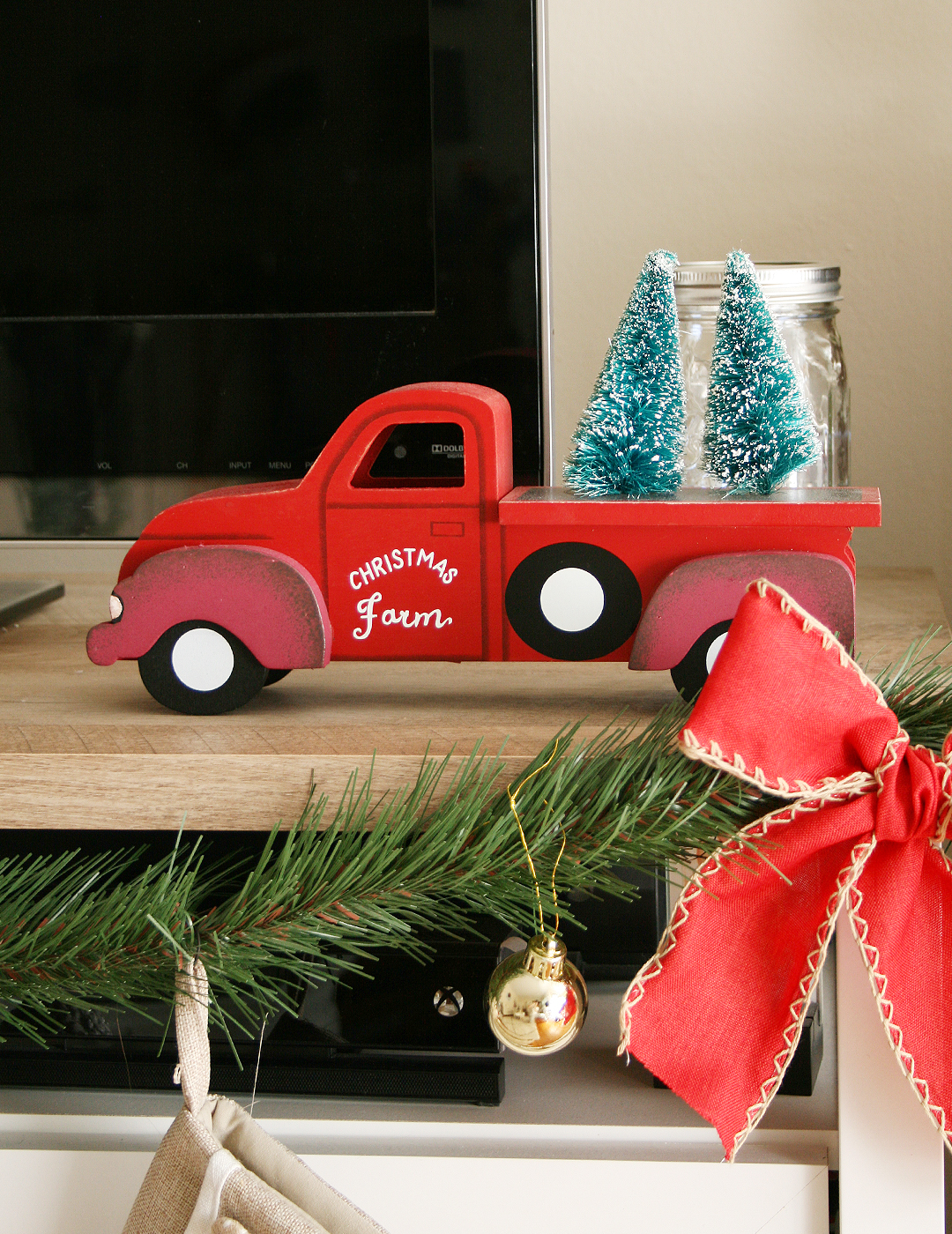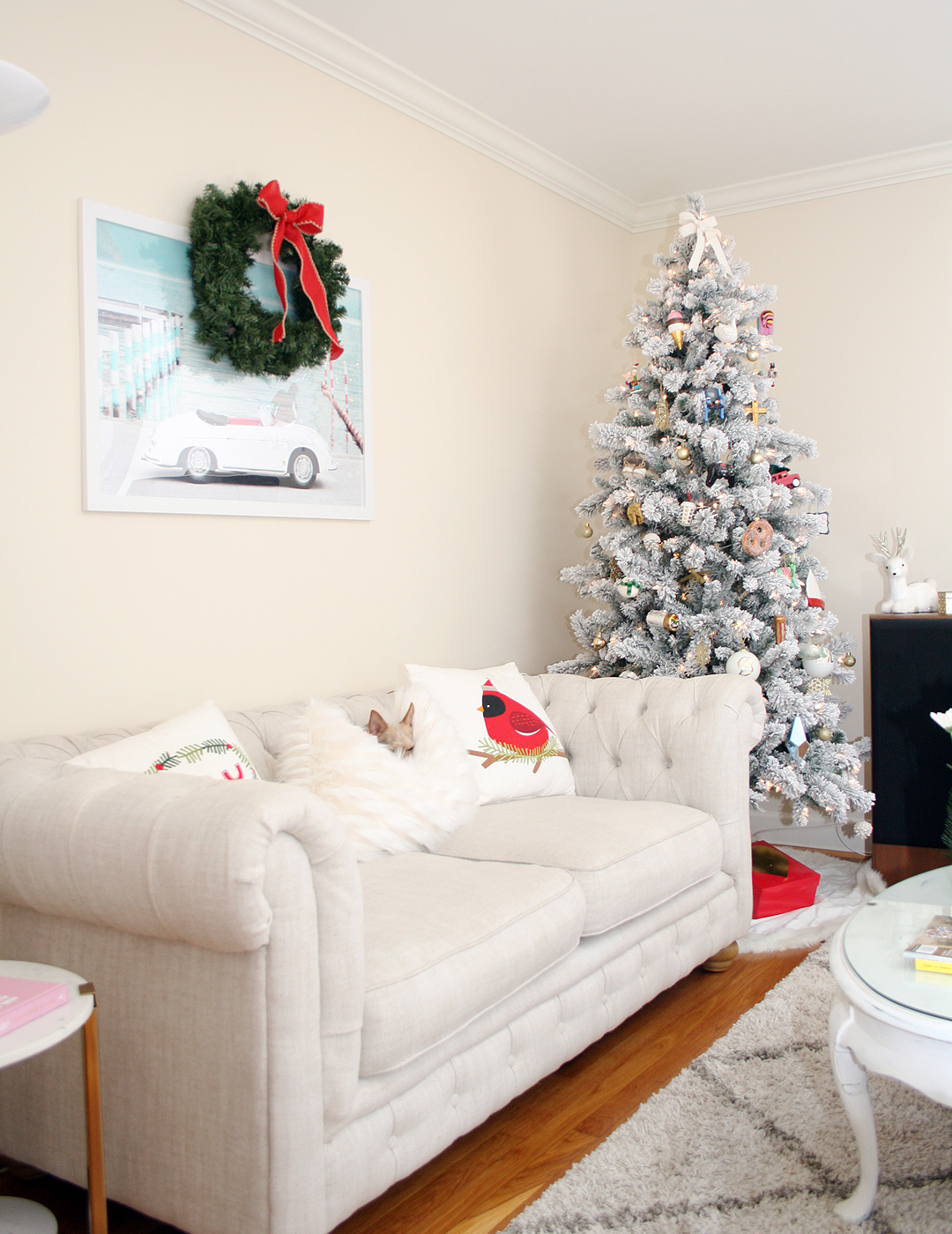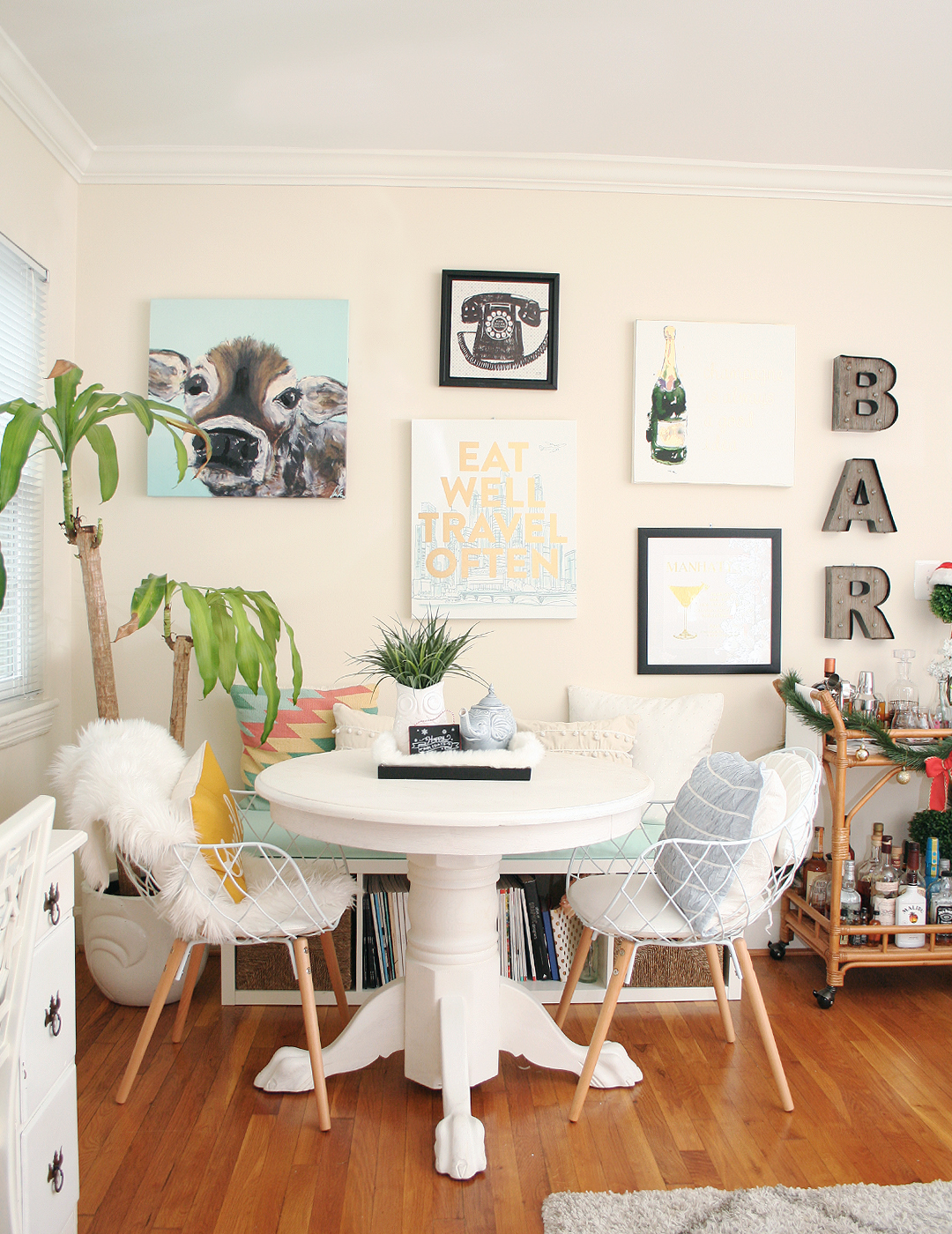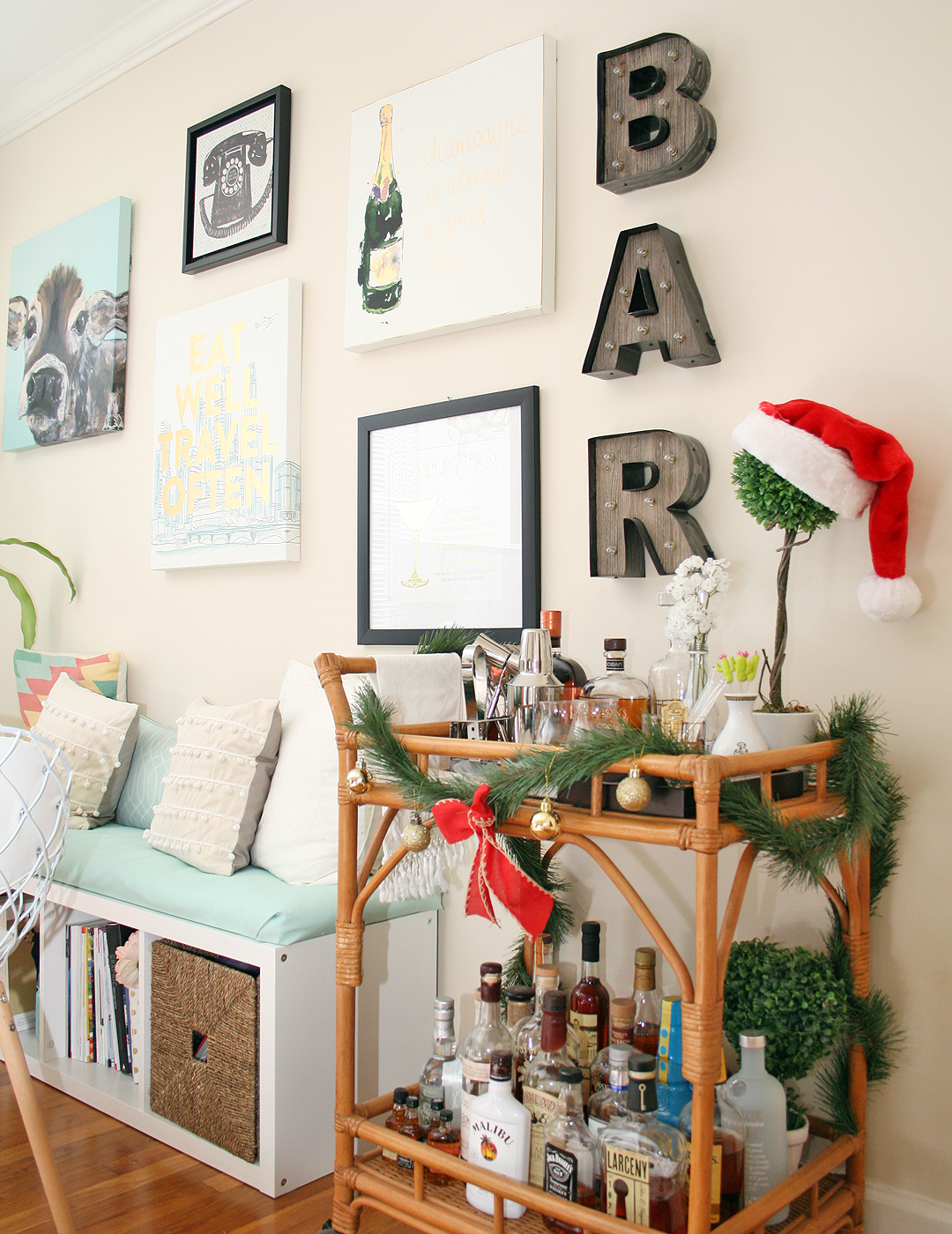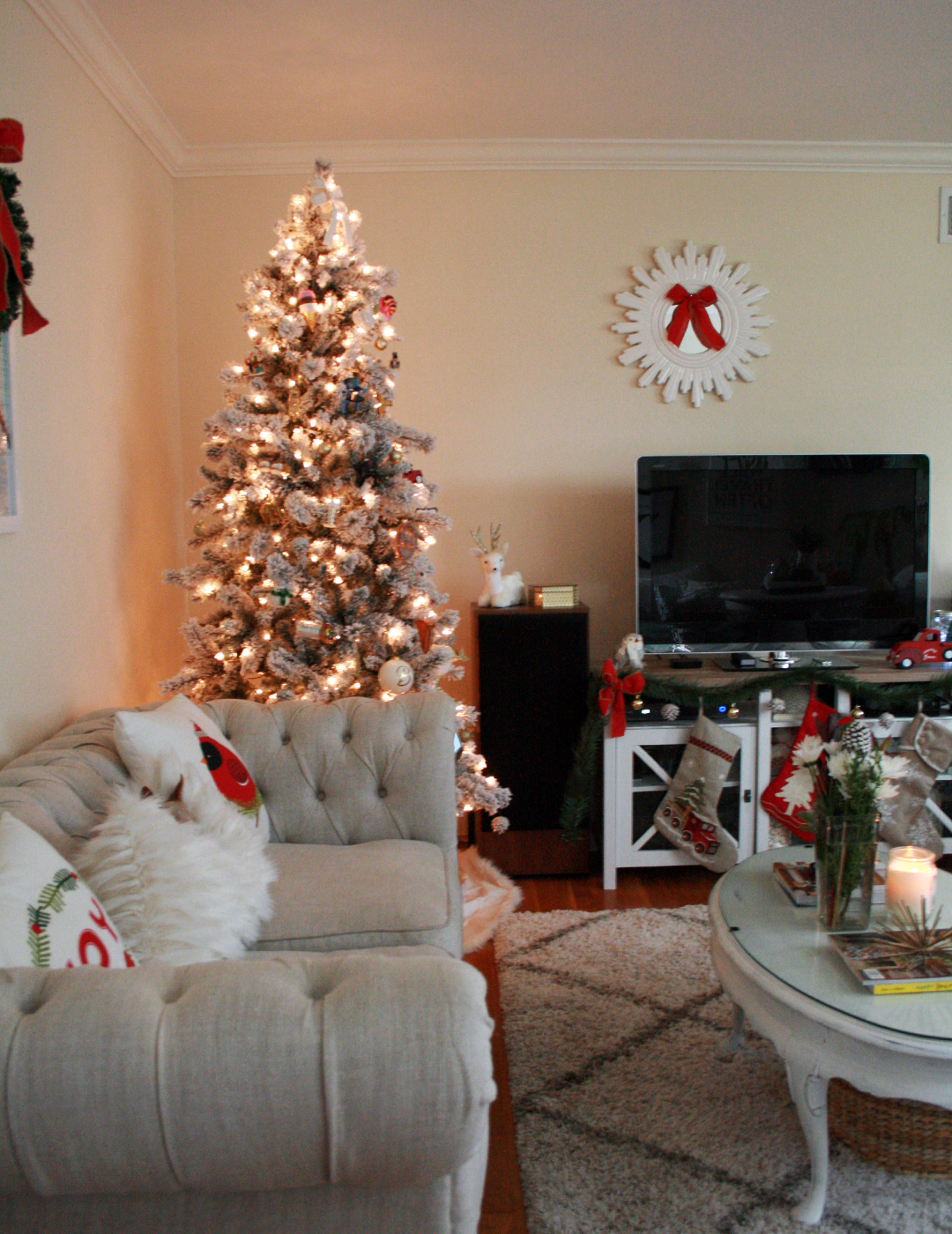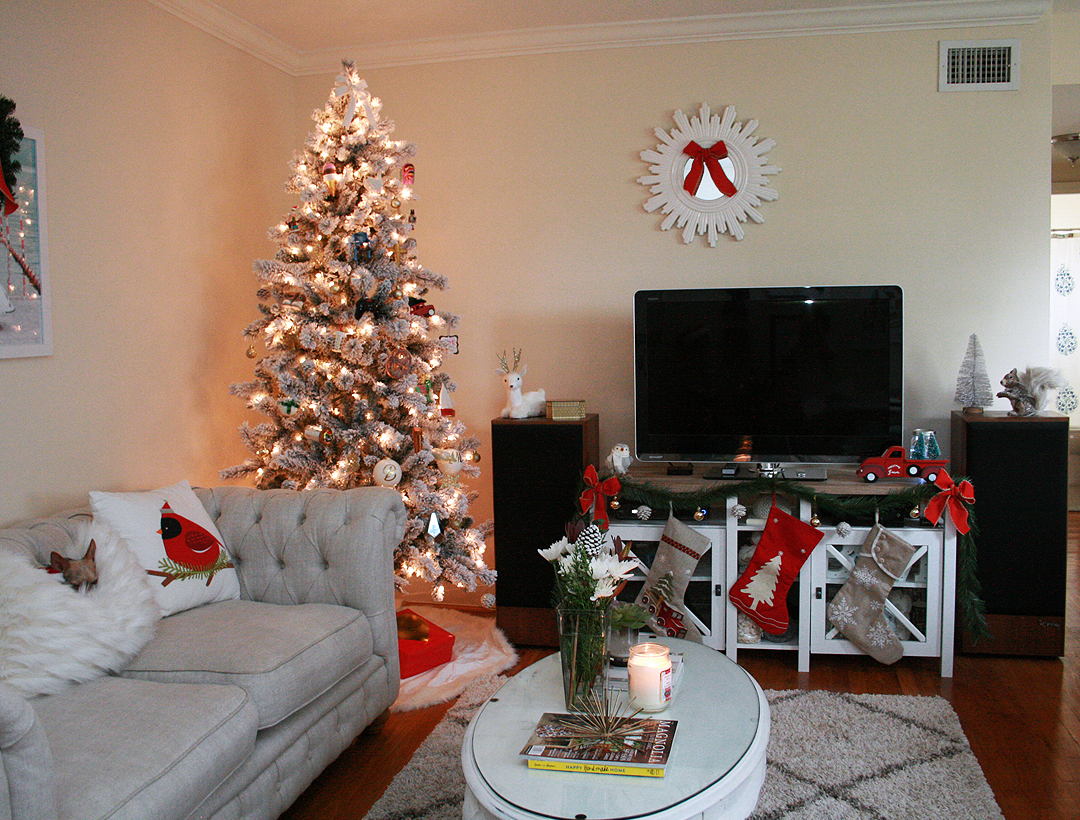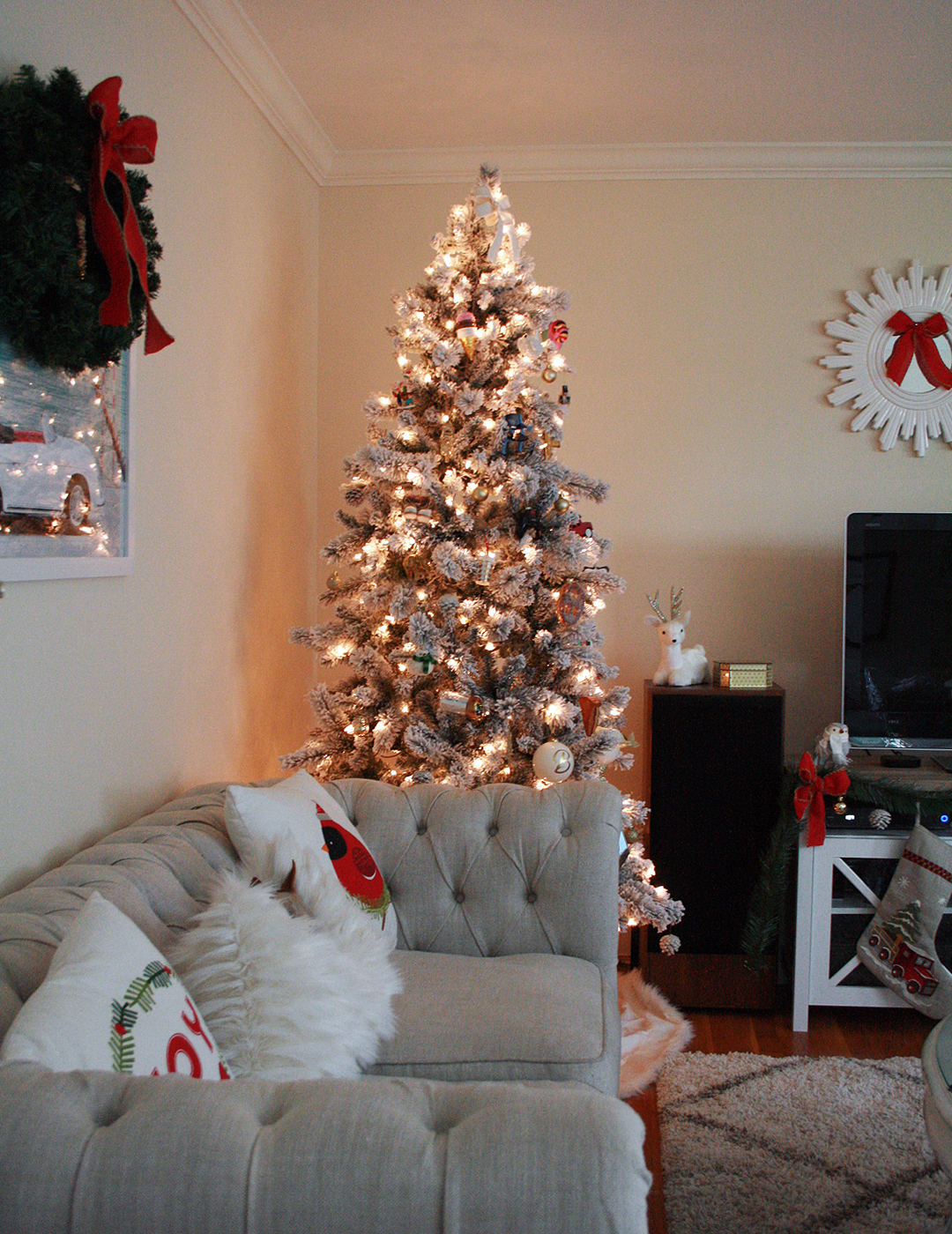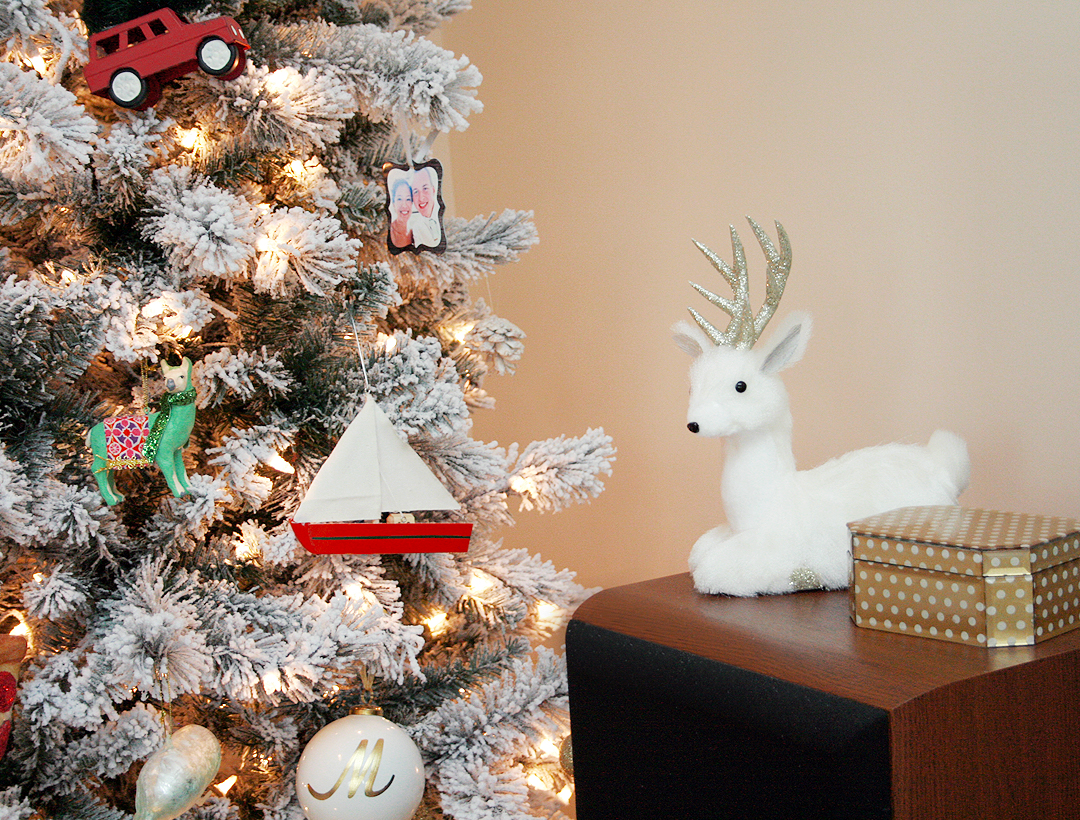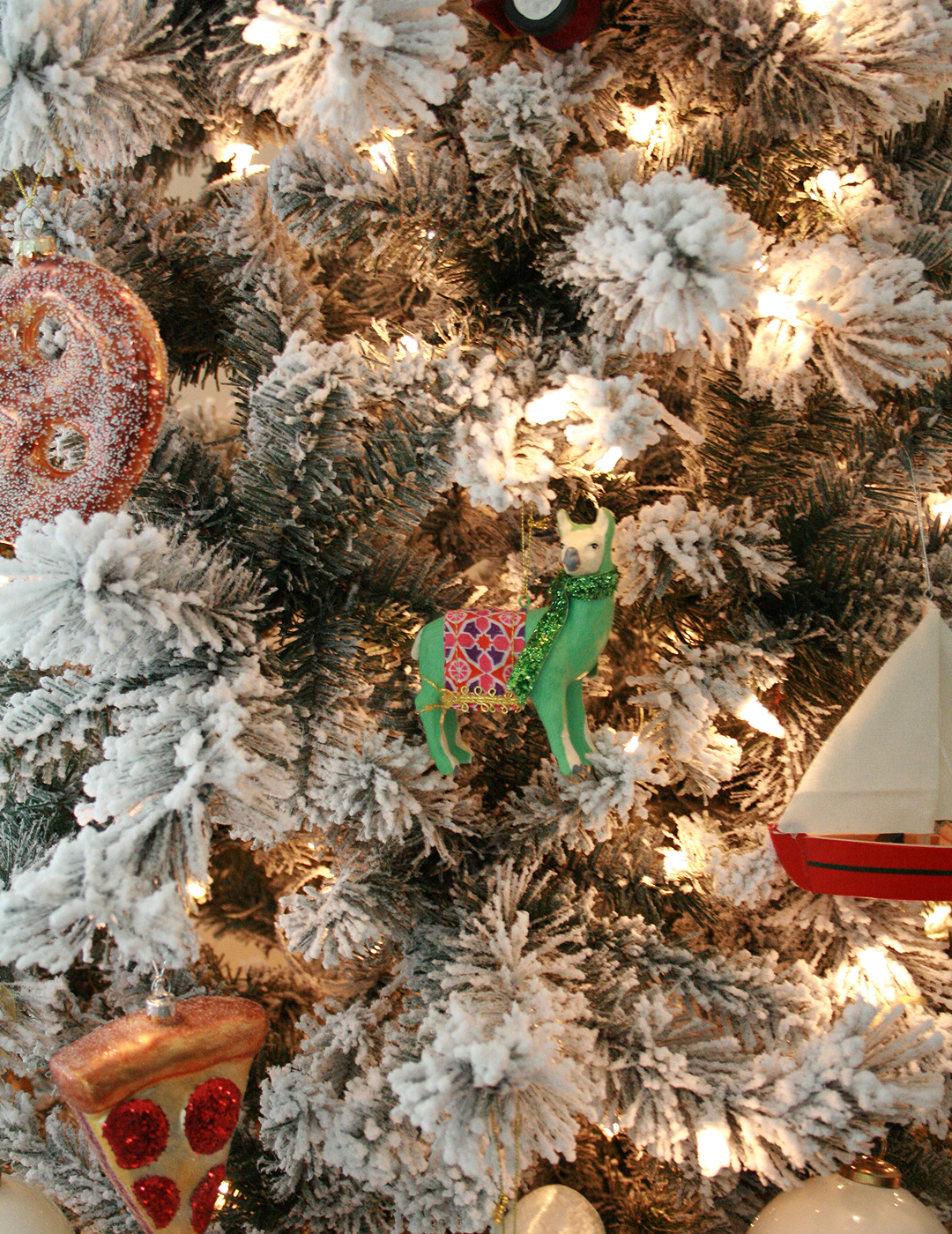 Although I do miss our white tree, I'm kind of happy we opted for a green tree this year. Everything worked so perfectly together that I couldn't complain! How have you decorated your place for the holidays?