Our 10-Day California Road Trip

I finally had the time to sit down and put together a post on B and I's 1 year anniversary trip that we took last month! I illustrated a map as a visual to show you guys where about we traveled and our stops. I think this trip was hands down one of my favorites…especially because I've never done a trip like this before!
---
DAY ONE 

We landed in Las Vegas around 11 a.m. and immediately got a rental car to get our show on the road (no pun-inteded!). We didn't spend anytime in Vegas really because we knew this was going to be our last stop later on. Once we got the car, we headed out of Nevada and made our first stop at Death Valley National Park. Have you ever heard of this place?! I only knew about it because of B and his interest in the marathon that is held there every year (the Badwater Ultra Marathon). Anyways, it is extremely HOT there! As a matter of fact, the temperature when we were there was 118 degrees F at around 4pm in the afternoon – absurd. Besides being one of the hottest places in the world, Death Valley Is also home to the Badwater Basin, which is the lowest point in North America at 282 feet below sea level! Crazy, I know!!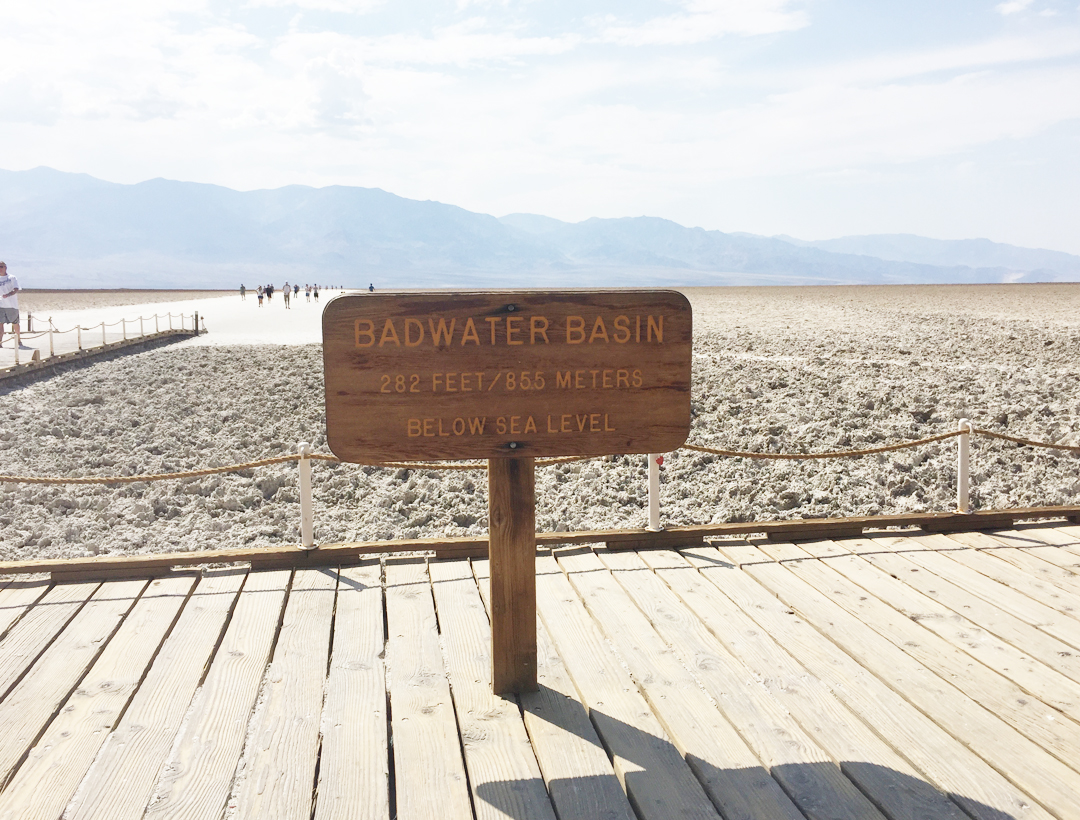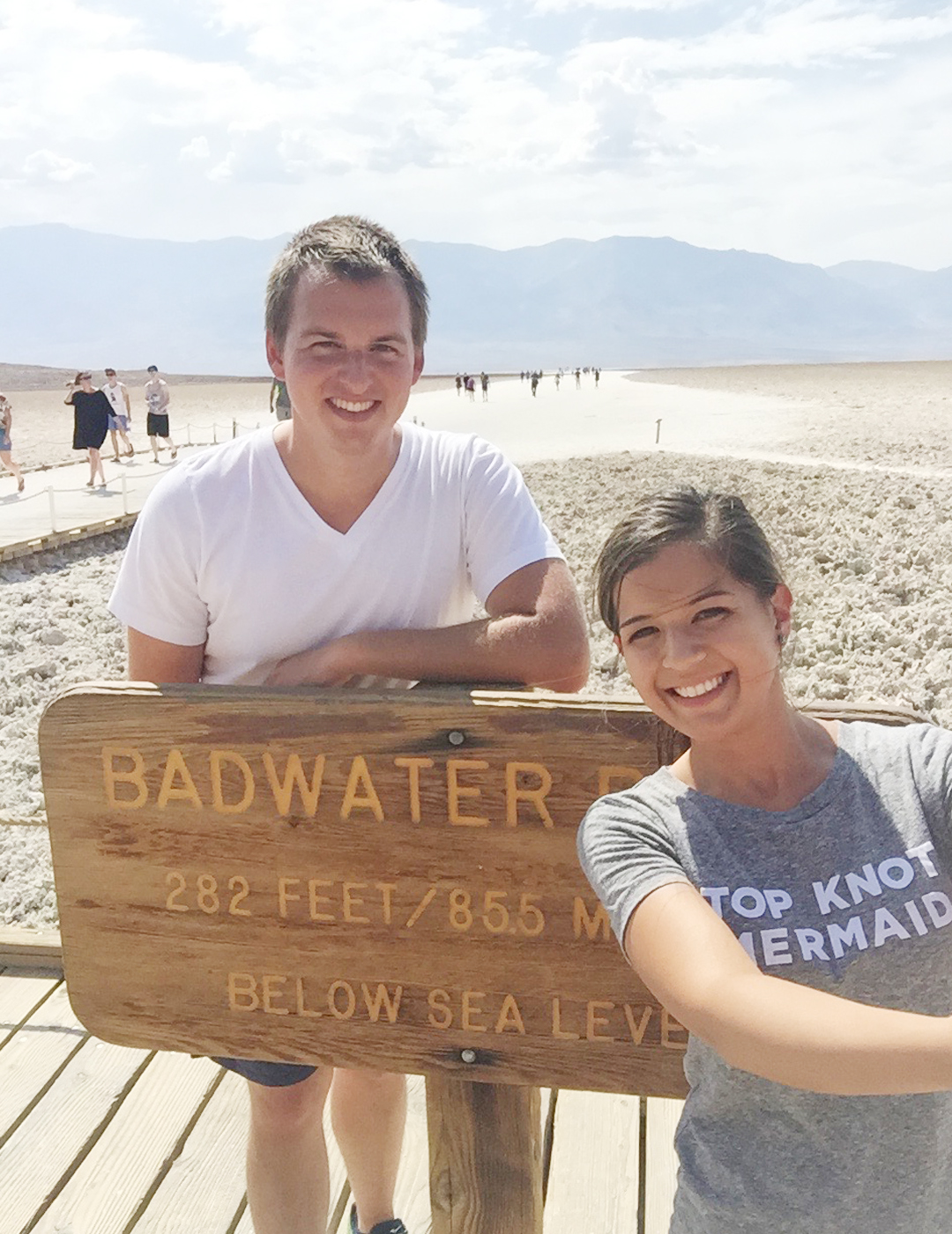 Once we made our stop and snapped a few photos, we headed to Mammoth Lakes, CA which was our last and final stop for the day. We stayed at the most adorable B&B that night—Cinnamon Bear Inn. I loved it so much and we'll definitely be staying there again. It was so homey and I loved that there was complimentary breakfast in the morning too, which wasn't like any regular complimentary breakfast I might add. The following morning their daily special was the most delicious French toast stuffed with some sort of strawberry cream cheese jam (sooo good!!). I highly recommend this Inn if you're in the area as it fit our needs and budget perfectly.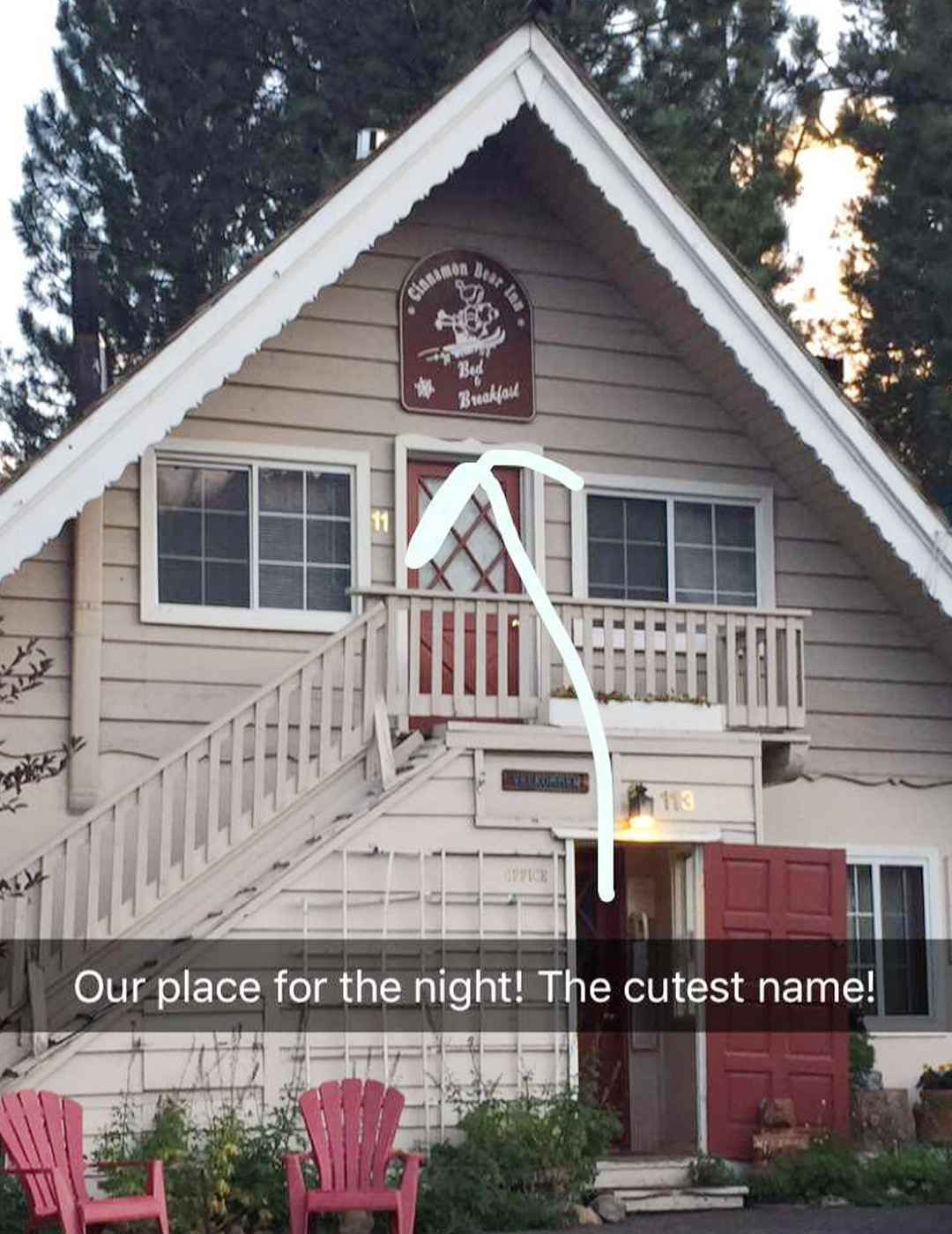 ---
DAY TWO 

Mammoth Lakes is 7,800 feet above sea level at the center of the city, and increases all the way to about 11,000+ feet (it's a ski resort town). So when B asked me to go for a run with him in the morning I was in for an intense cardio workout. Long story short, I survived and made it through the rest of the day. We checked out of the B&B and headed out to Yosemite later in the morning of Day 2. I must say, I am no nature person, but the drive through Yosemite National Park was absolutely gorgeous! It took us about 2 hours+ to get to Yosemite due to tourist traffic, but it was worth the wait! We spent a good chunk of our day driving around and getting out of our car to snap some photos of the beautiful view.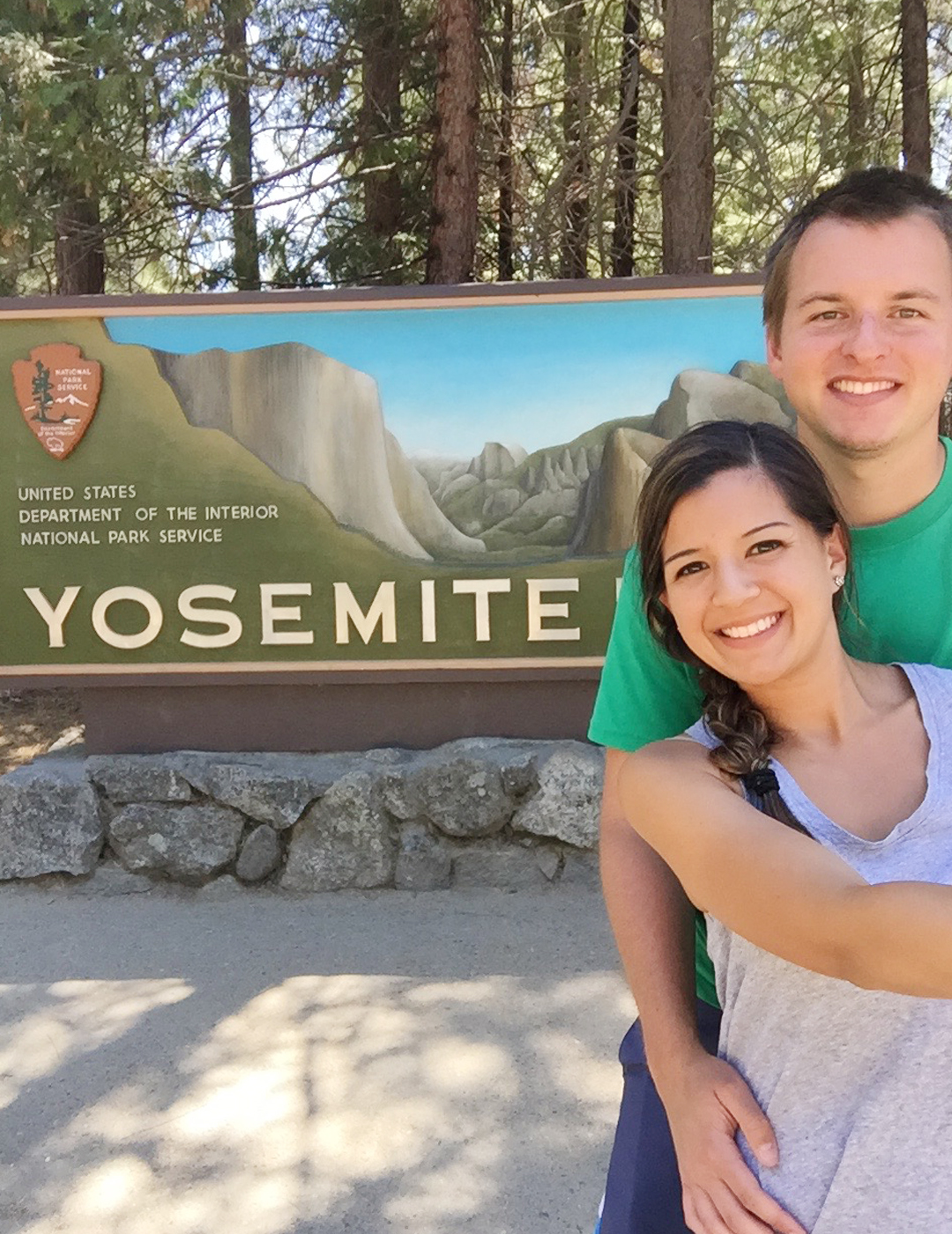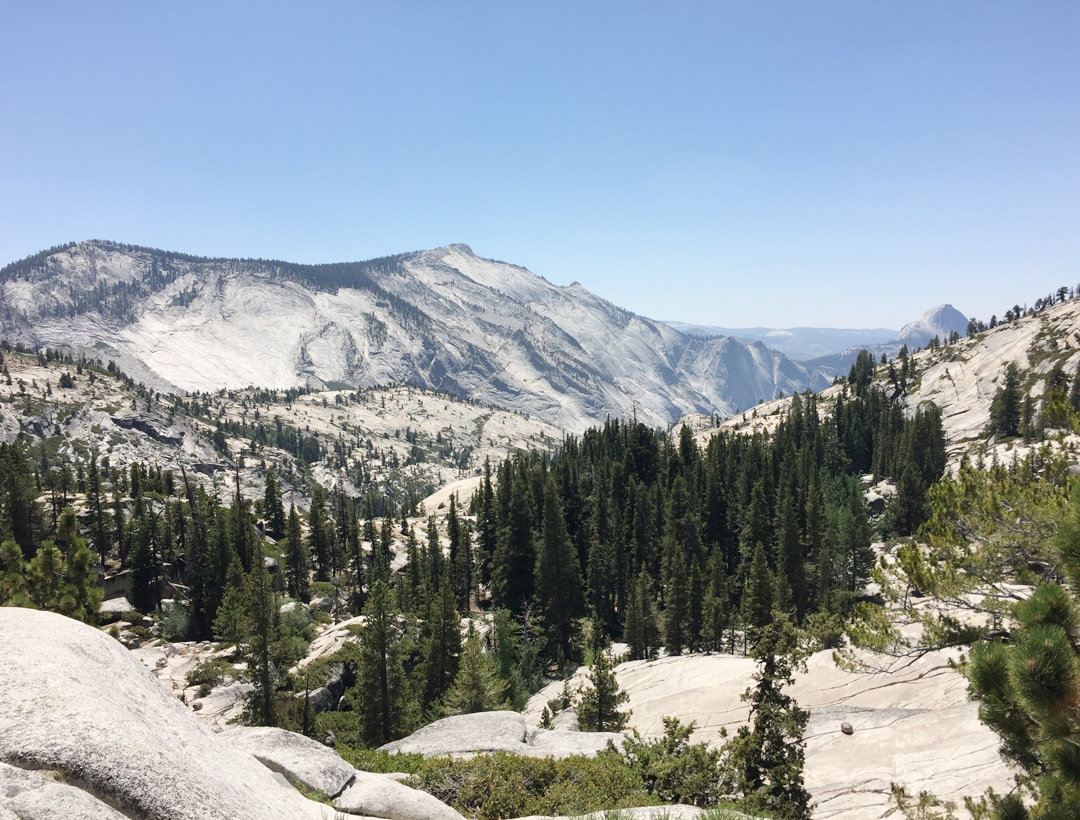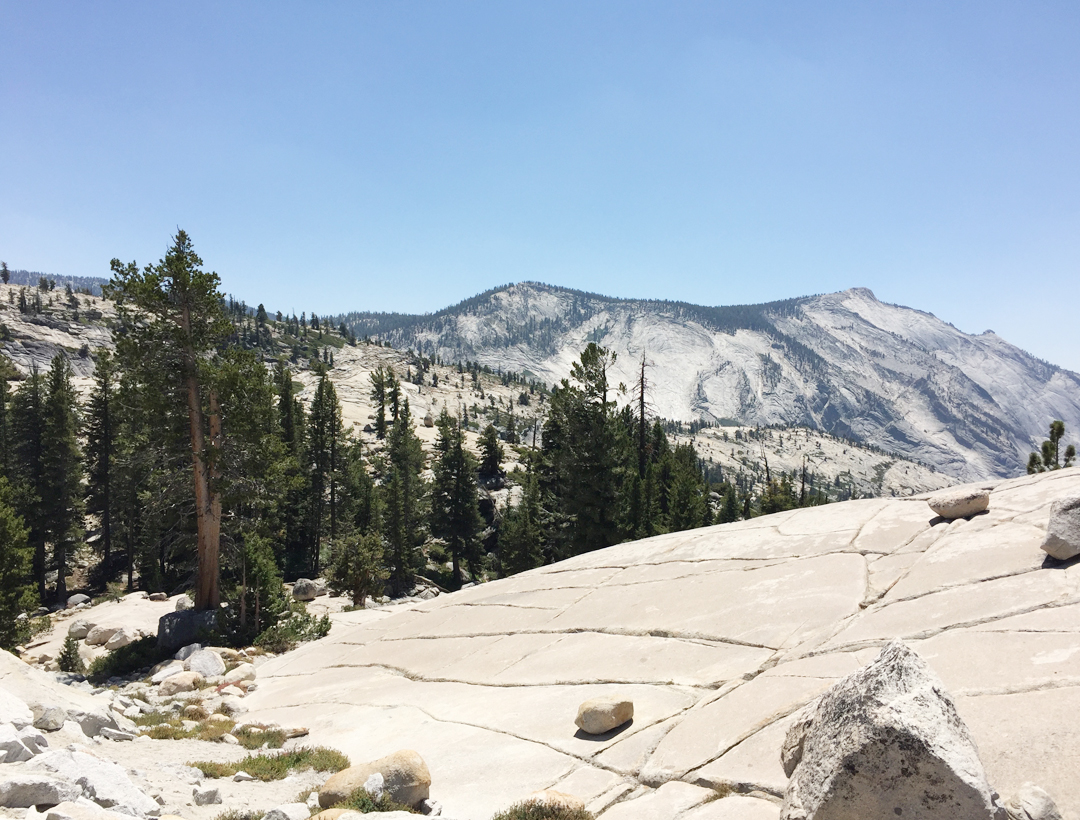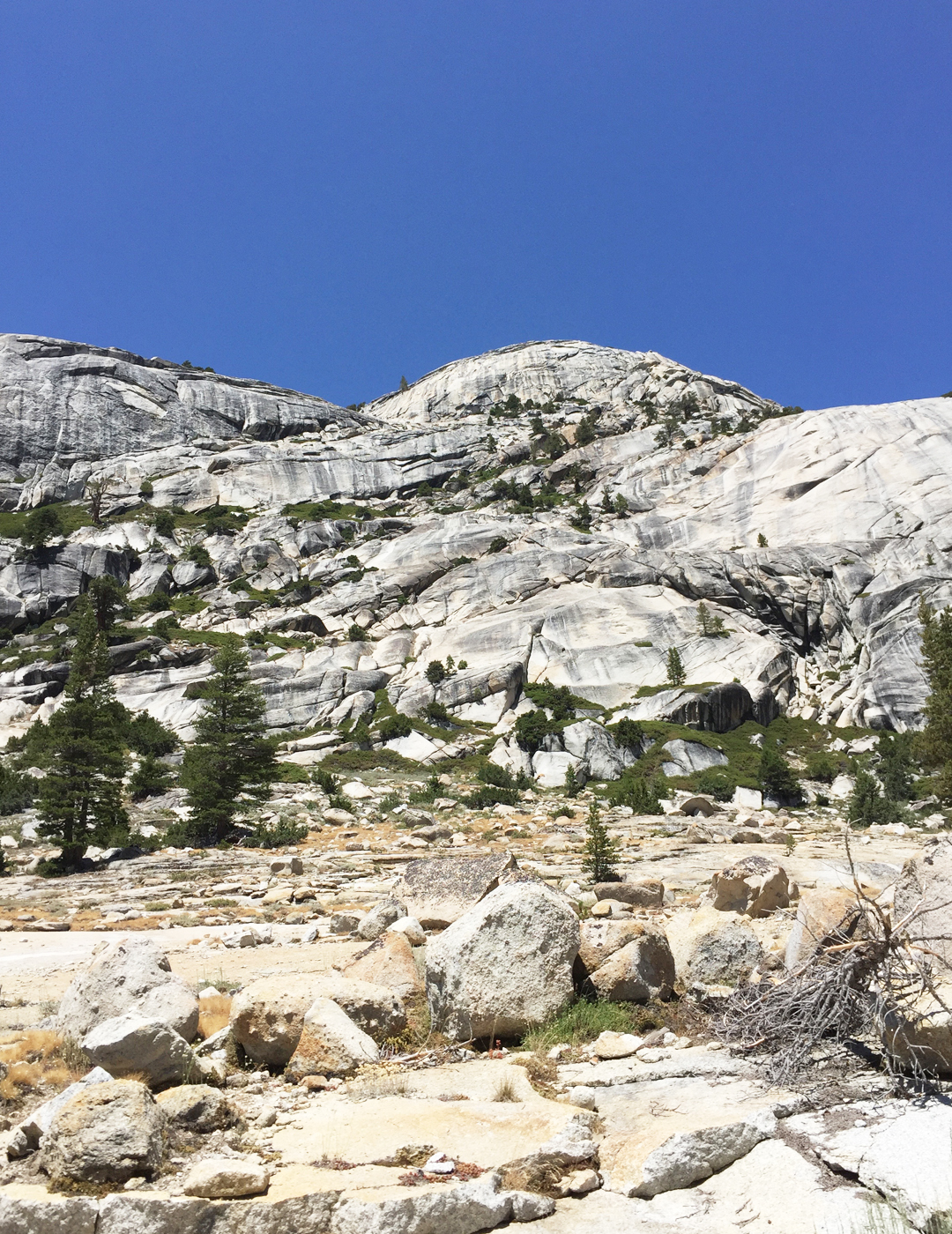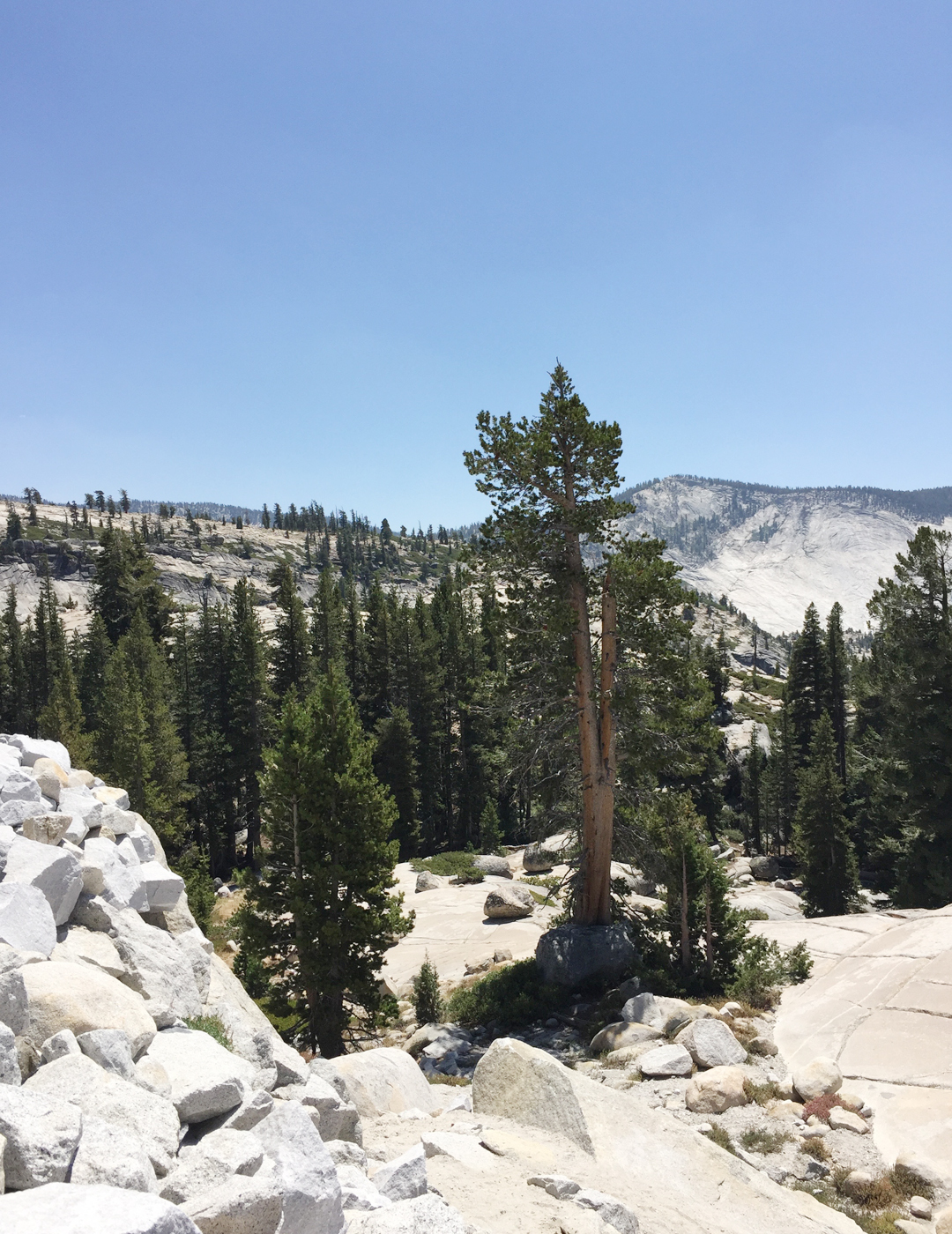 After a couple hours, we continued on to our next stop—San Francisco!
We arrived in San Francisco around 6 p.m. and thought we'd keep it a chill night—meaning grabbing some food to go and bringing it back to our hotel. My friend, who travels the world, and knows all the good spots suggested Garaje for dinner since I love everything tacos and chips and salsa (p.s. she just started a travel blog—check it out here)! That place didn't disappoint! The hotel we stayed at for the night was this Courtyard Marriot.
---
DAY THREE 

We spent our morning running on the San Francisco Bay Trail around Oyster Point Park and it was so beautiful! Probably one of the easiest runs I've ever done because the weather was a perfect 60 degrees and no elevation. Afterwards, we quickly got ready and drove out to see the famous Golden Gate Bridge! We parked our car and walked on the bridge, which you HAVE to do if you're visiting!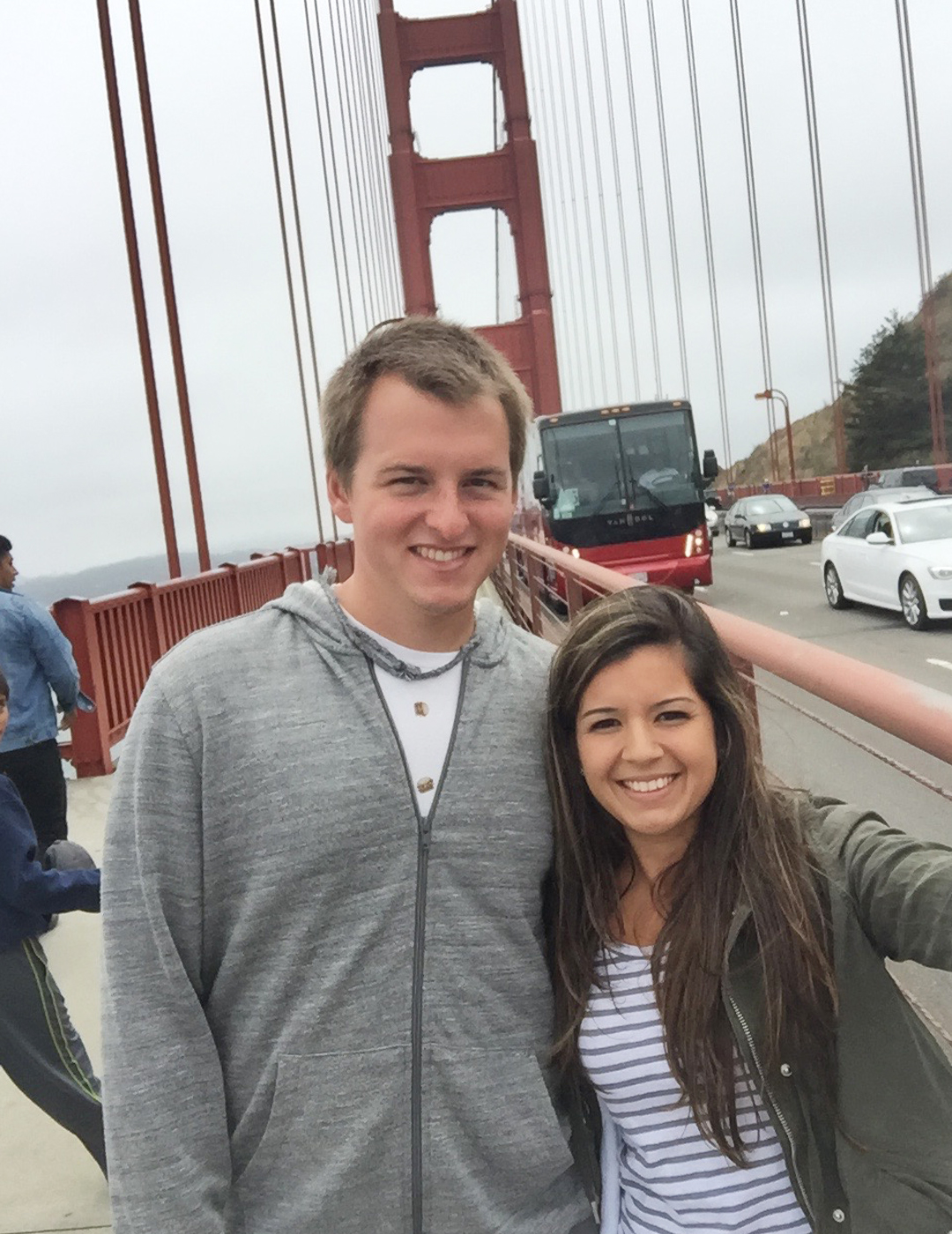 Next, we ventured out to Sausalito, CA and drove through the town. SUPER ADORABLE! All of the houses were on cliffs and got to overlook Richardson Bay. After driving around this cute town, we drove off to Lombard Street…another MUST when visiting San Francisco! I was a little nervous at first because of how steep the roads were when driving up to the famous street, but I survived my mini panic attack and am so happy we did it!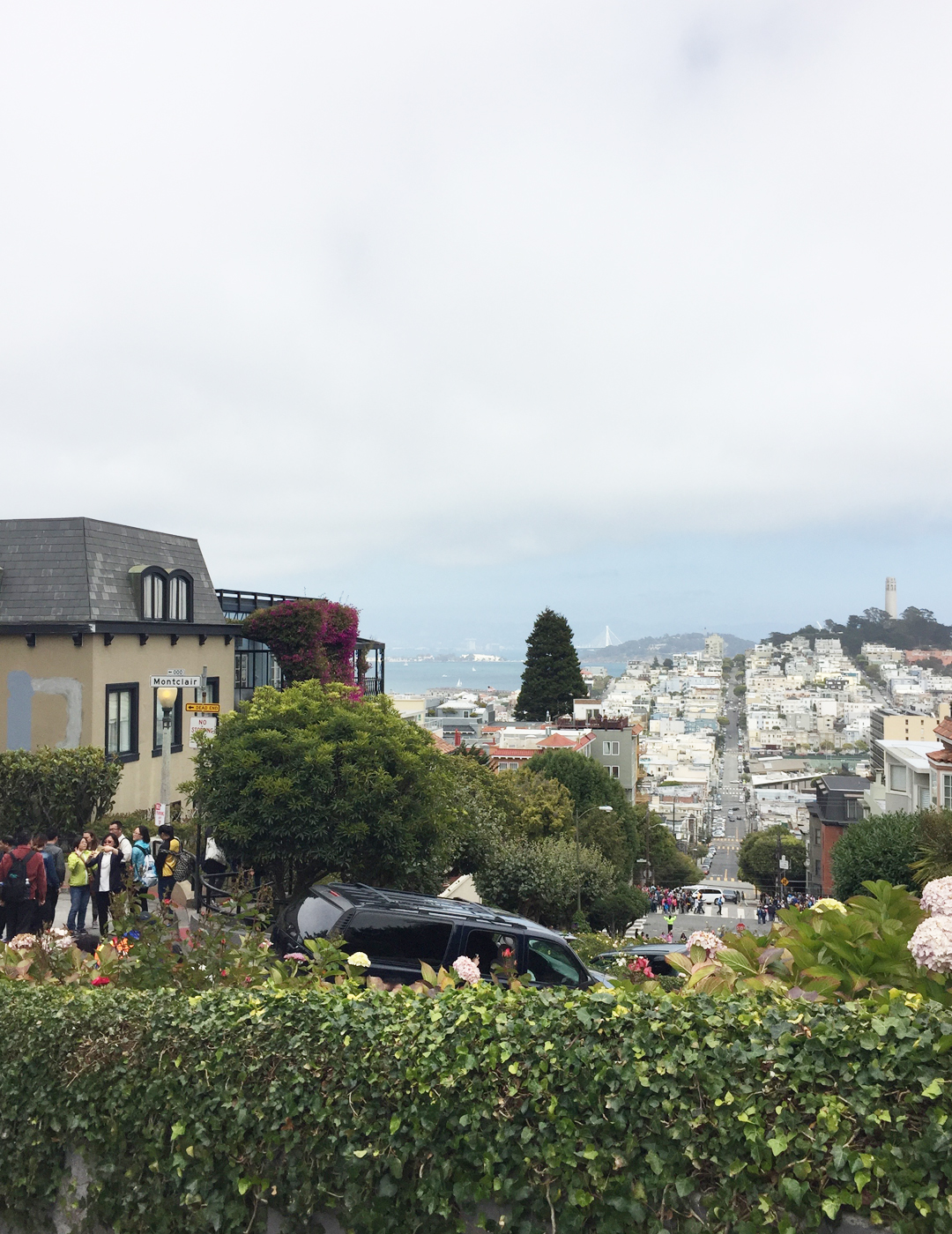 After driving down this windy road, we got a little hungry and grabbed lunch to-go at La Taqueria so we could picnic on the lawn while admiring the famous Painted Ladies. Unfortunately, the park across from the homes was under construction so we weren't able to sit on grass, but it was still pretty nice!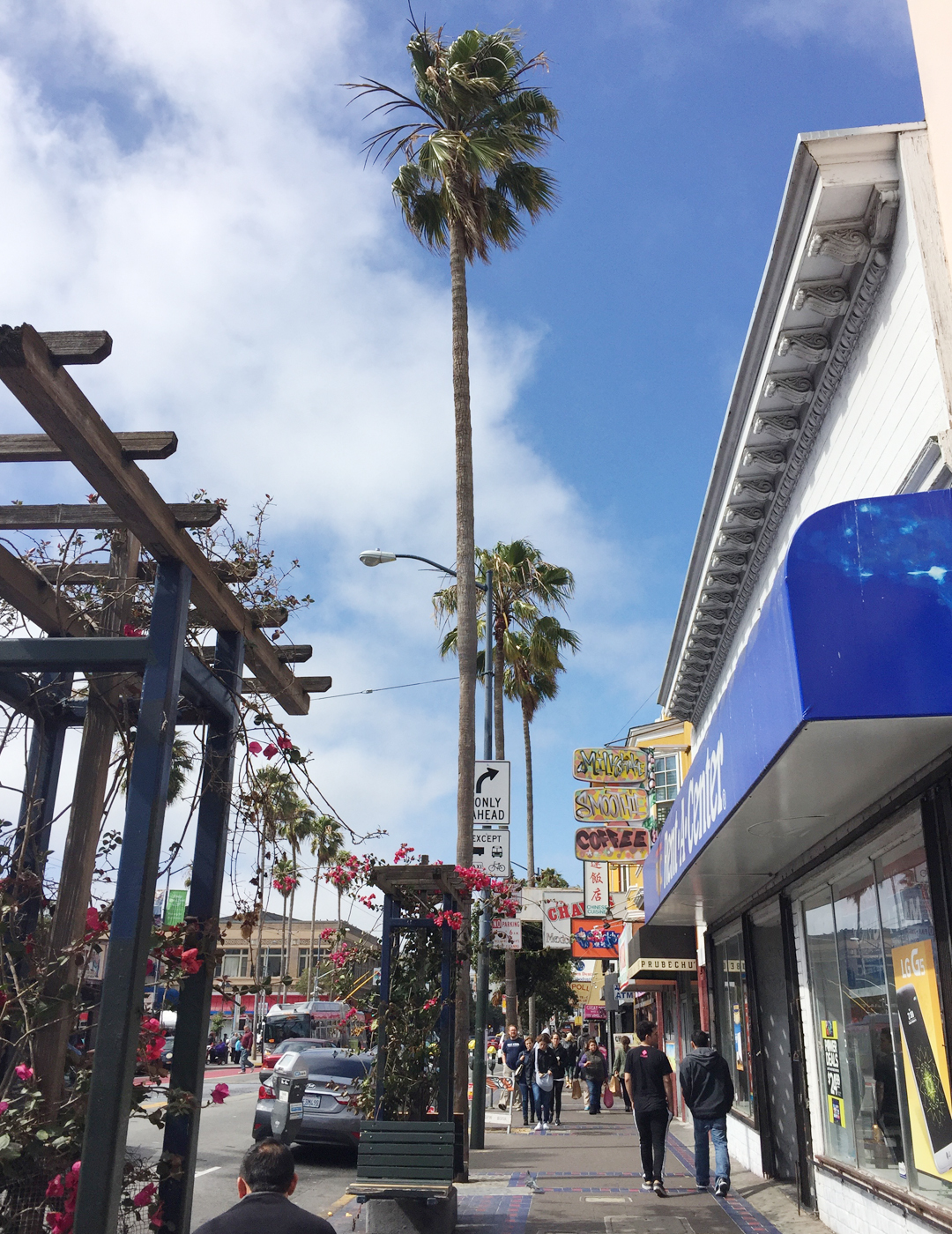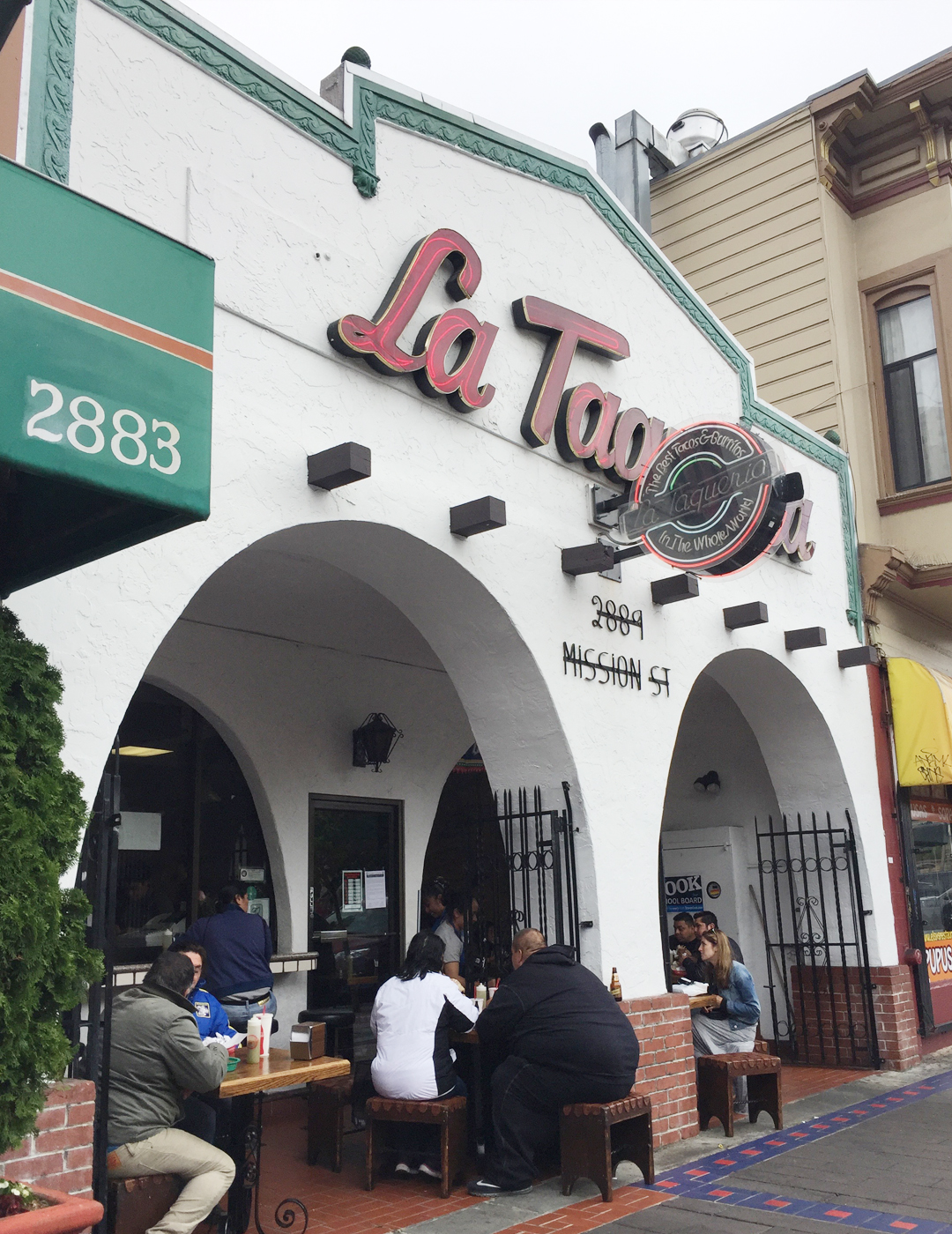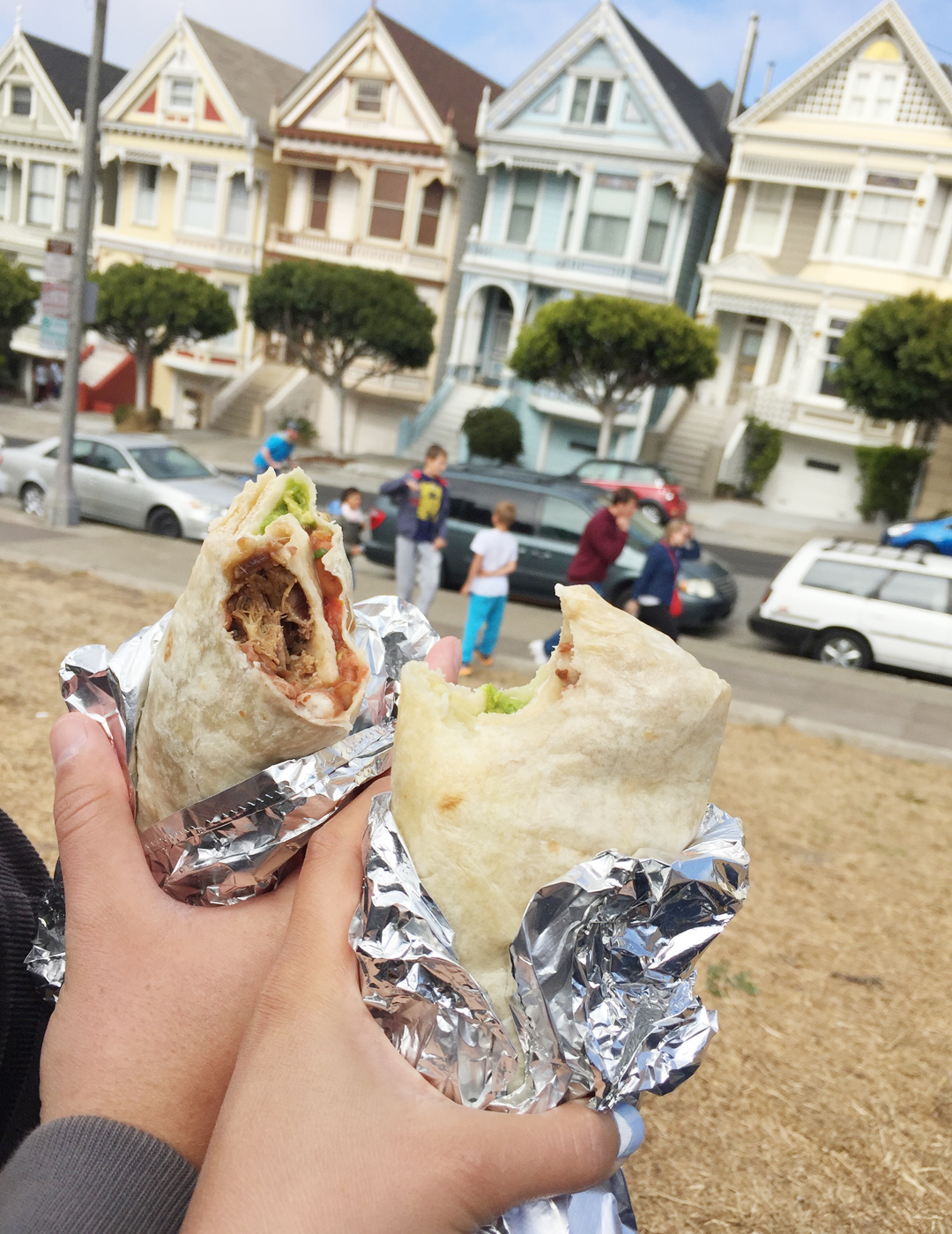 Our next stop was Ghirardelli Square and Fisherman's Wharf. You can knock out both of these famous stops in one visit since they're within walking distance of each other. B and I got an ice cream brownie sundae at the Ghirardelli store and boy was it delicious! We then walked over to Fisherman's Wharf and made sure to stop by Pier 39! You can watch the cutest seals laying out at the pier…so you must visit this stop as well!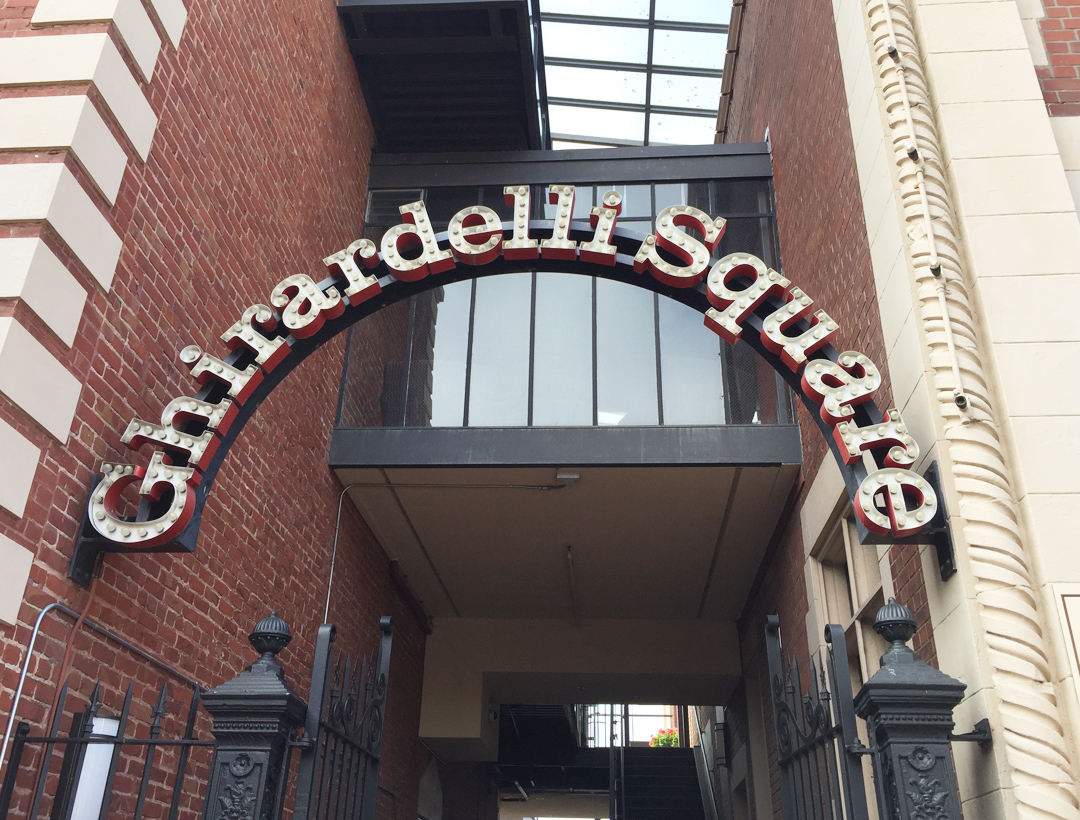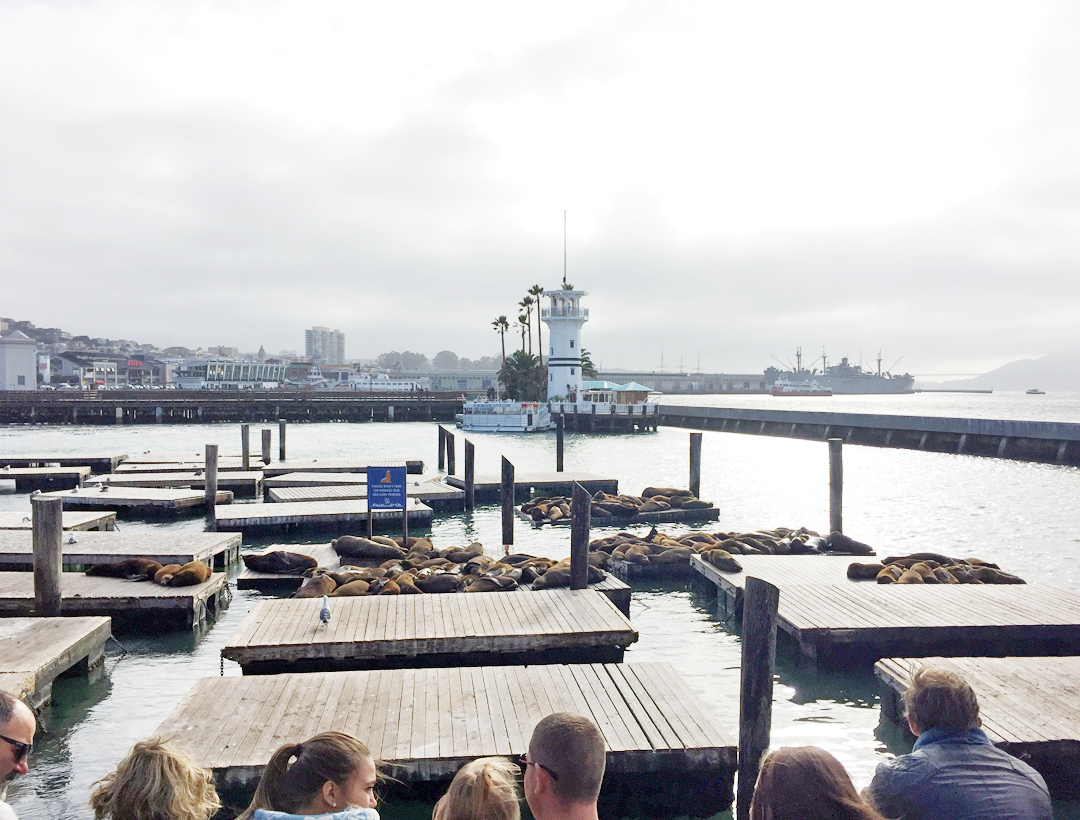 Since our day was full of everything we wanted to see and do, we checked in at our hotel for the night—Aloft. Absolutely loved staying at this hotel! We grabbed a drink at the bar and hung out in the lounge area for a little while we discussed what we were going to do the next day. We didn't have a hotel booked yet, which meant we were free to go wherever our hearts desired! We both agreed on Napa…because at this point, why the heck not?! So, that is what we did.
---
DAY FOUR 

Before we left San Francisco, I needed to stop by Mr. Holmes Bakehouse and am so glad we did! A nice little pick-me-up for the road.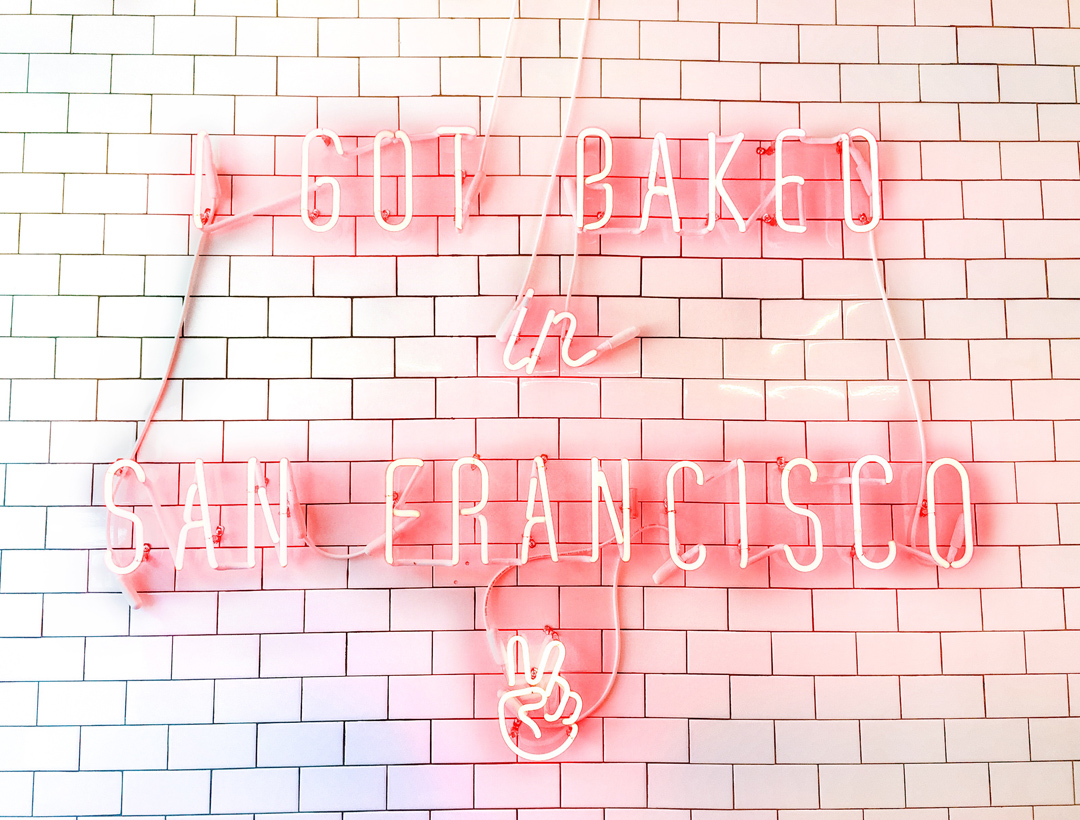 Once our bellies were full, we got in the car and drove up to Napa! It was about a 2 hour drive so we arrived in Napa around 3pm, which didn't give us much time to hop from winery to winery, but we didn't mind that! Oh, and it was a Sunday, so I'm assuming that had a part to play in why the wineries were closing around 4 to 5pm. I'm a huge fan of Riesling, and found the perfect winery that had my favorite wine—Bouchaine Winery. The outdoor seating area was too cute and so welcoming! B and I enjoyed a bottle of wine and hung out until they closed. On our voyage up to Napa, I had booked a hotel for the night—Ivy Hotel. We relaxed and stayed in for the night so we'd be fully awake for the next day…our 1-year anniversary!!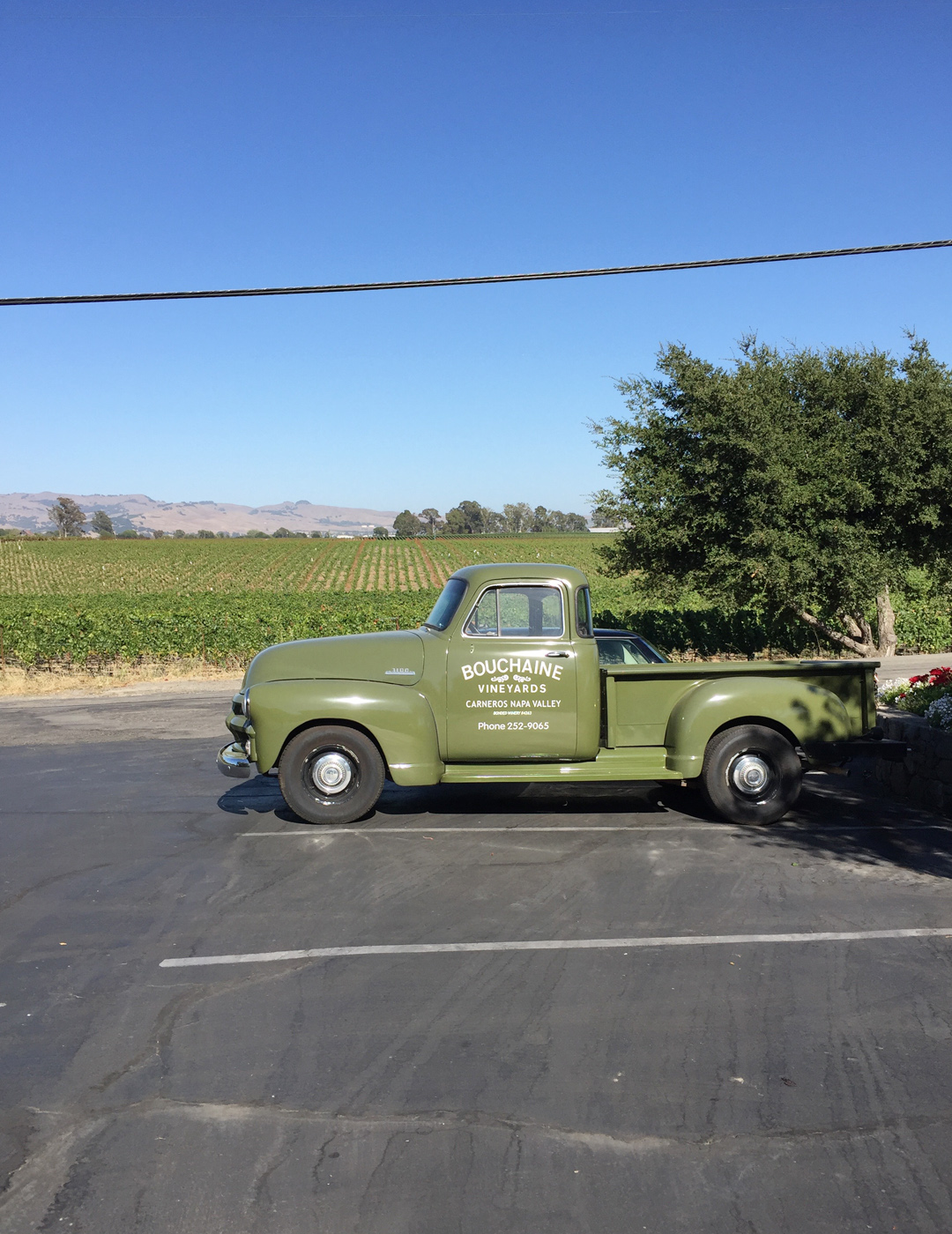 ---
DAY FIVE 

We got on the road pretty early because we were so excited to get to our next stop in celebration of our anniversary—Carmel Beach in Carmel-by-the-Sea, CA. It was about a 3-hour drive to Carmel Beach, which wasn't too bad! Once we arrived we immediately checked into our hotel, Lamp Lighter Inn. We stayed in the Sea Star Room for the night and it was my favorite stay by far! You're pretty much staying in an adorable cottage. We even had a fireplace!! We definitely put that to use that night too, as the weather there was in the high 50's. For dinner, we ate at Little Napoli, an Italian restaurant. I laugh when I really think about the fact that we ate Italian for dinner for our 1-year anniversary because I hate Italian food. Okay, hate is a strong word, but it's my stomach that hates it! Anyway, the food was great! I got eggplant parmesan and B got the chicken parmesan. The noodles were probably the best noodles I've ever had and the eggplant was soooo good! After dinner we walked over to the beach and watched the sunset. So relaxing! Once the sun had set, we walked back over to our hotel just 2 blocks from the beach and enjoyed a peaceful night with the fireplace lit.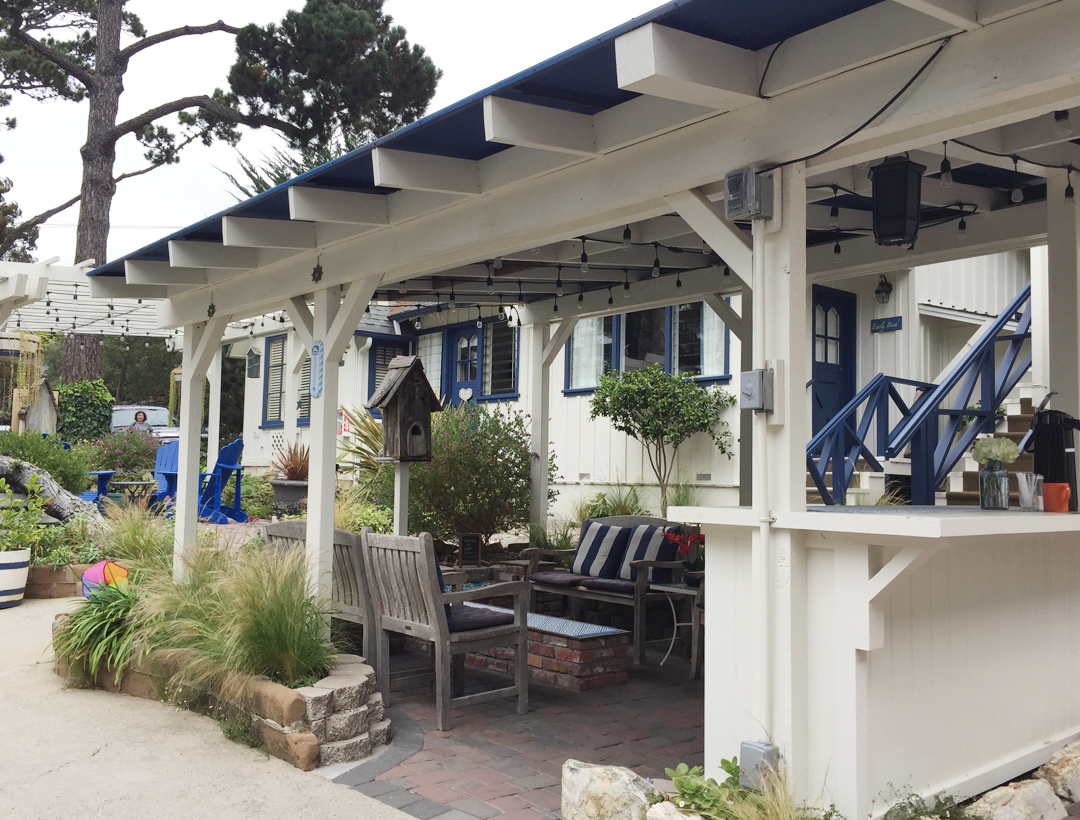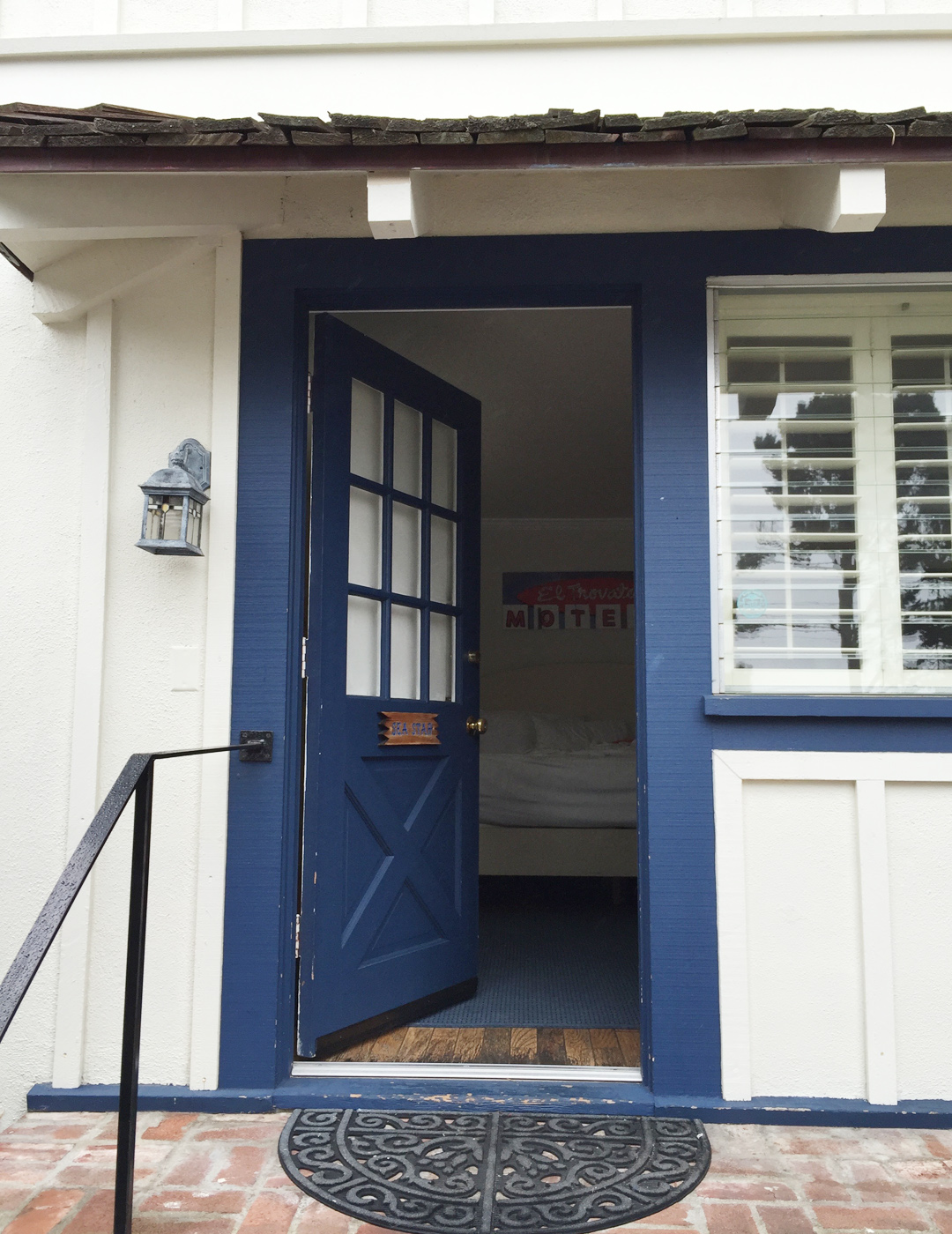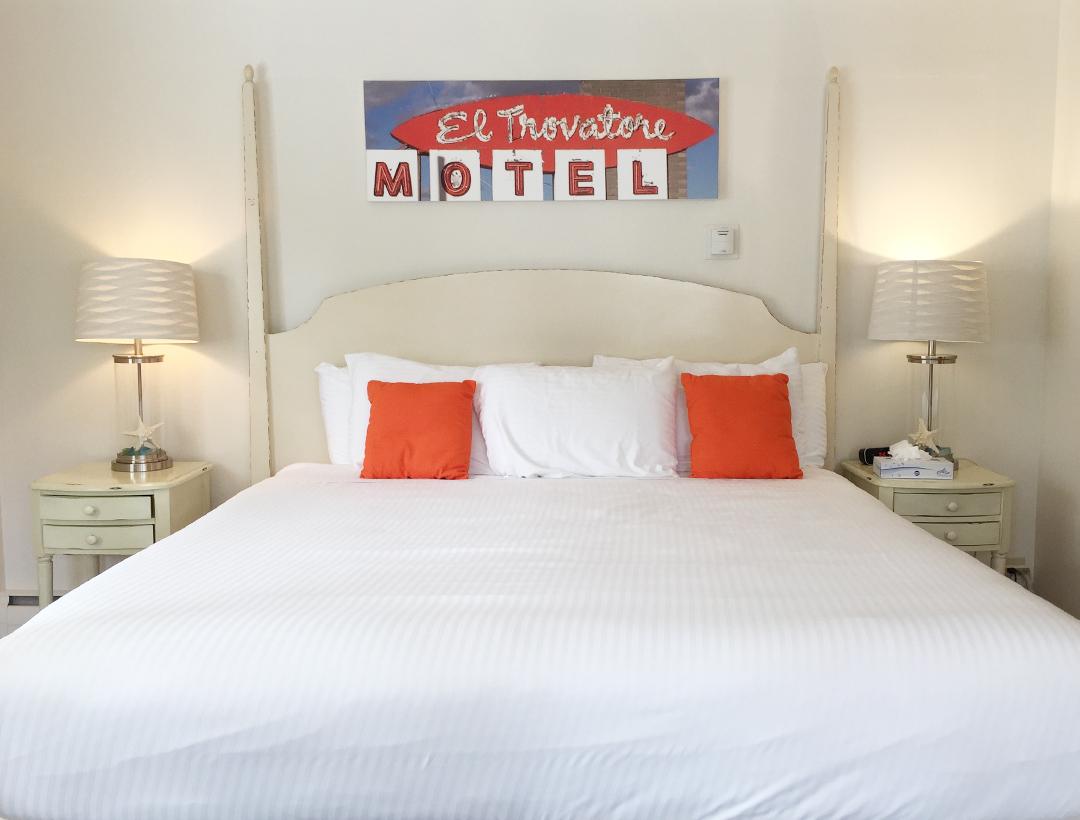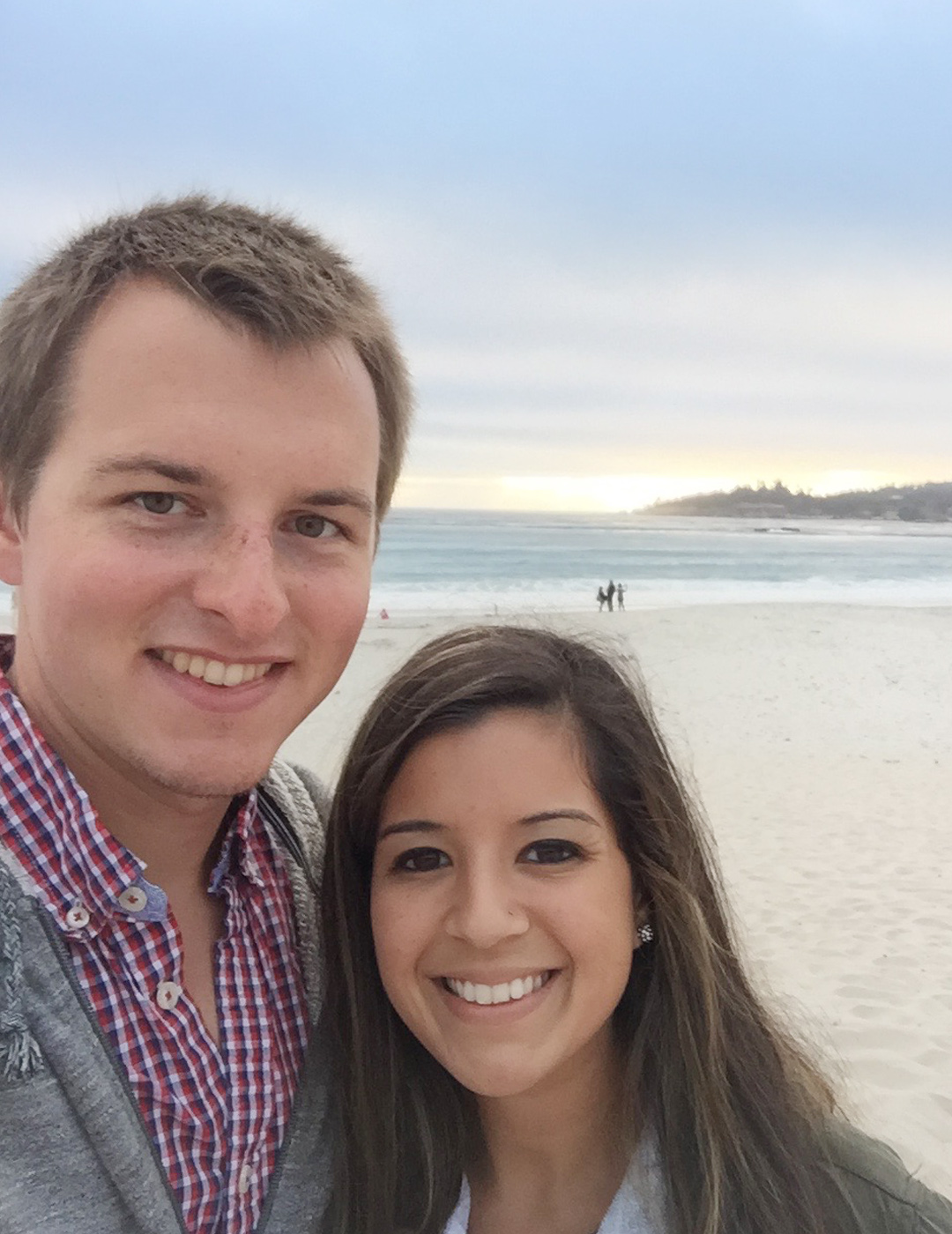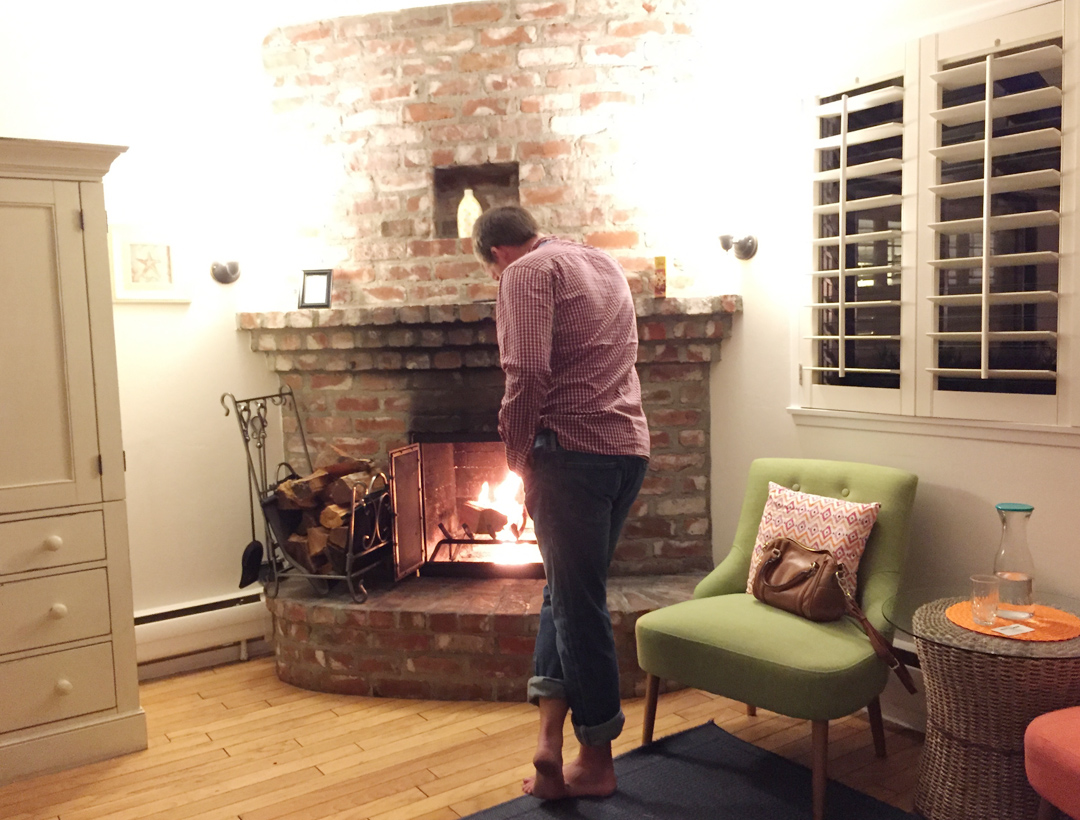 I would 100% love to visit Carmel Beach again! This was probably one of our favorite stops from our trip. The homes there were all fairytale-esque and were just so darn cute.
---
DAY SIX 

Sadly, we had to leave Carmel Beach and go to our next stop. Since we were only 20 minutes from the Laguna Seca racetrack, we made a pit stop there! Cars were running that morning too, which totally made B's day!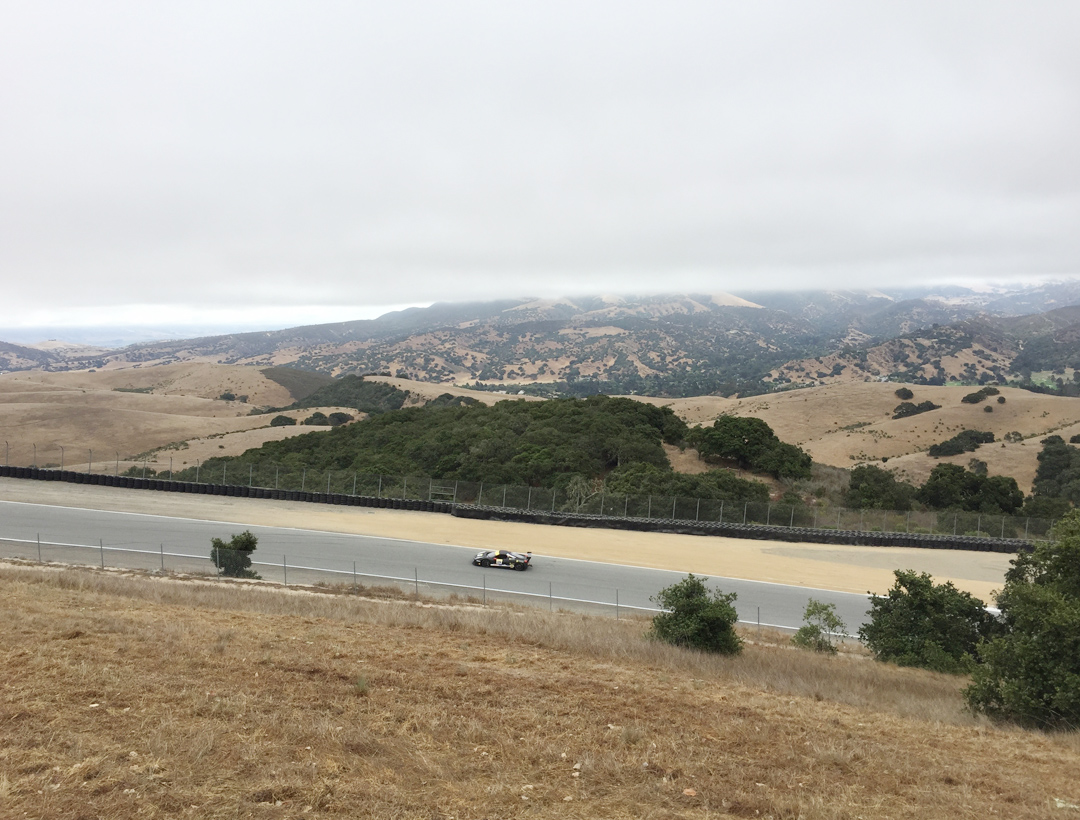 Once he had his fill, we were going to go straight to LA, but a guy we ran into at the track convinced us to go to Big Sur via the Pacific Coast Highway. We were hesitant at first because the drive would add about 4 hours+ to our trip, but we still did it because c'est la vie! We arrived in Big Sur around noon and grabbed lunch at Nepenthe. Due to the wildfires in California still on-going when we were there, we were not able to go into the state parks in and around Big Sur, but we still drove down the famous Pacific Coast Highway and enjoyed Big Sur and the entire drive itself. Oh my is that drive worth it too—such beautiful views!! We pulled off to the side and made about 20 stops (not even kidding!) to take pictures of the gorgeous view during our trip south. I finally had to refrain myself from telling B to pull over.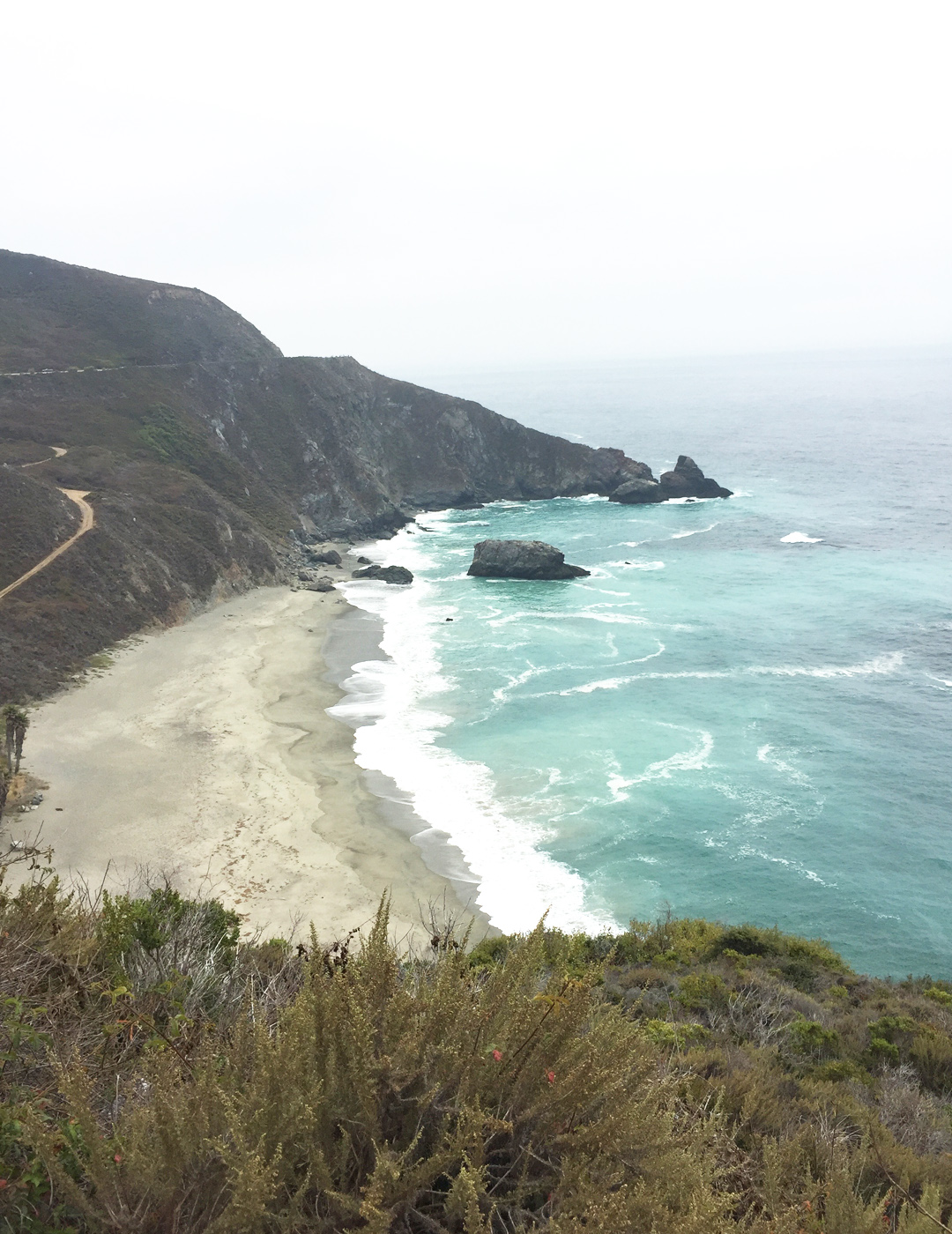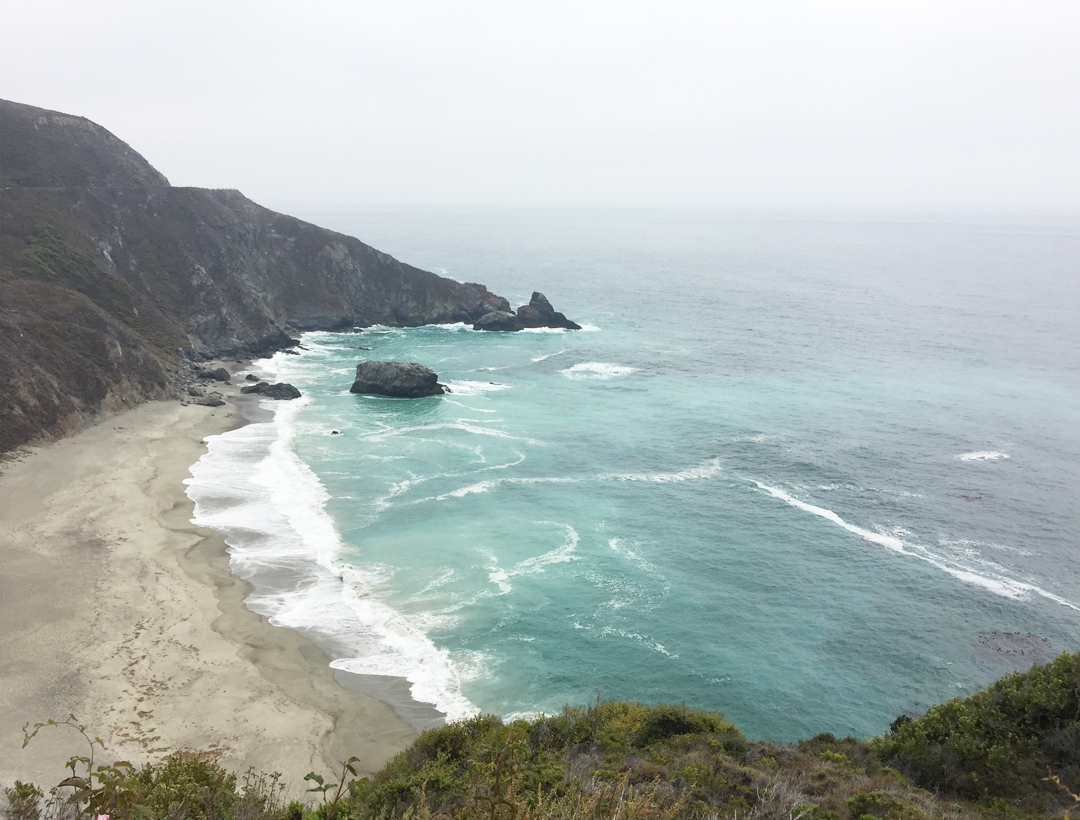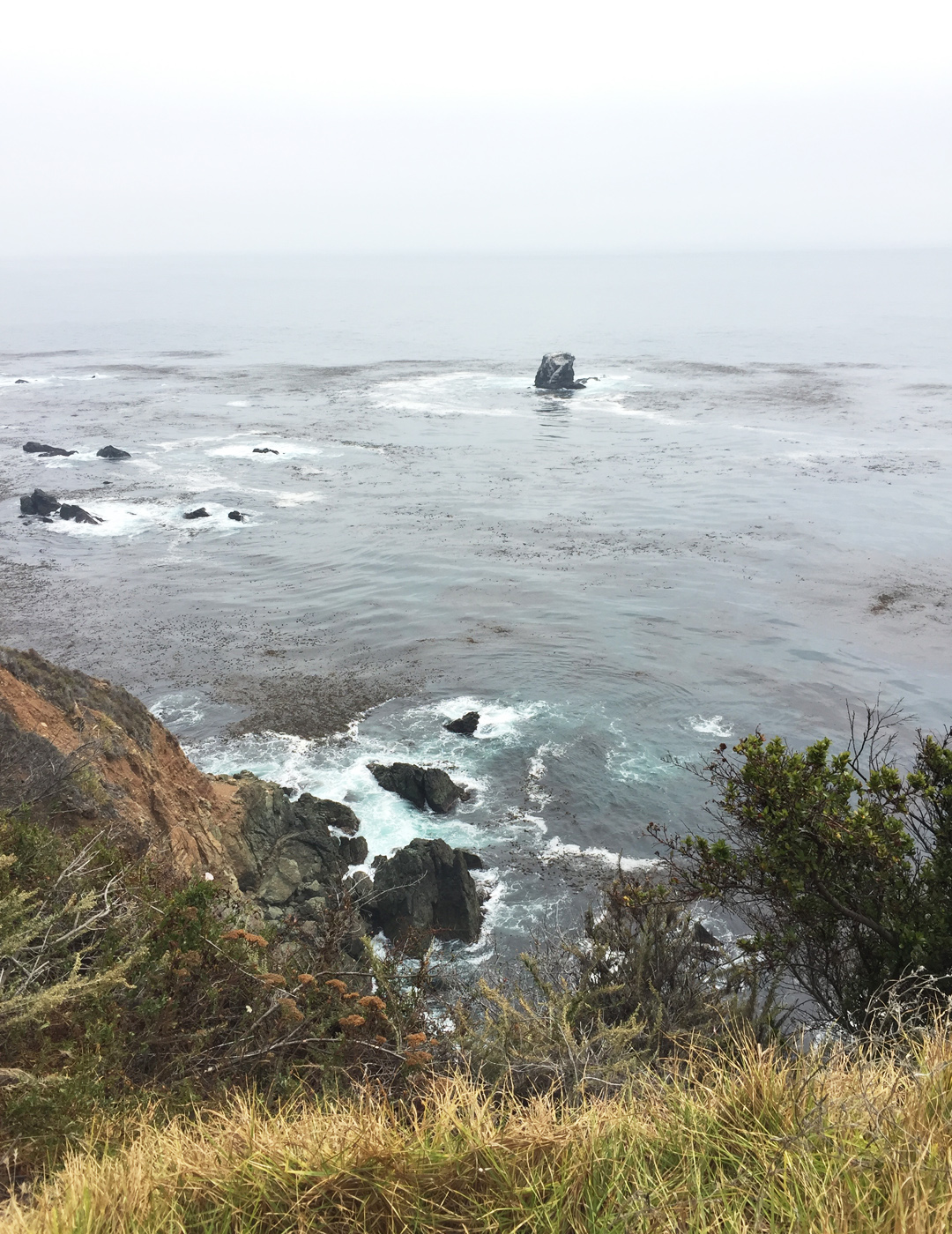 After all of our photo stops, we finally went on our way down to LA. Can I start by saying that I've never seen/experienced such terrible traffic in my life?! Woweee! That LA traffic is no joke! Anyway, we arrived in LA around 9 p.m. (which means we had a long day and B and I were grumpy). At this point, I had probably been searching for a hotel for us to stay at for about 3 hours. B kept saying no to each one. So friends, we ended up staying in Anaheim, CA…aka Disneyland. Not even kidding, we were 3 minutes from Disneyland. At this point we were just really happy to rest our heads on a pillow.
---
DAY SEVEN 

Woke up in Disneyland and ventured out to tour the city of LA! When I said earlier that LA traffic is no joke, I really meant it. It took us 45 minutes to get to Anaheim that night before, but since we were travelling in rush hour, it took us 1.5 hours! Anyway, we arrived and went on with our must see sites—Griffith Observatory, Mulholland Drive, and Hollywood. We grabbed some yummy sushi in Hollywood which was a plus for me!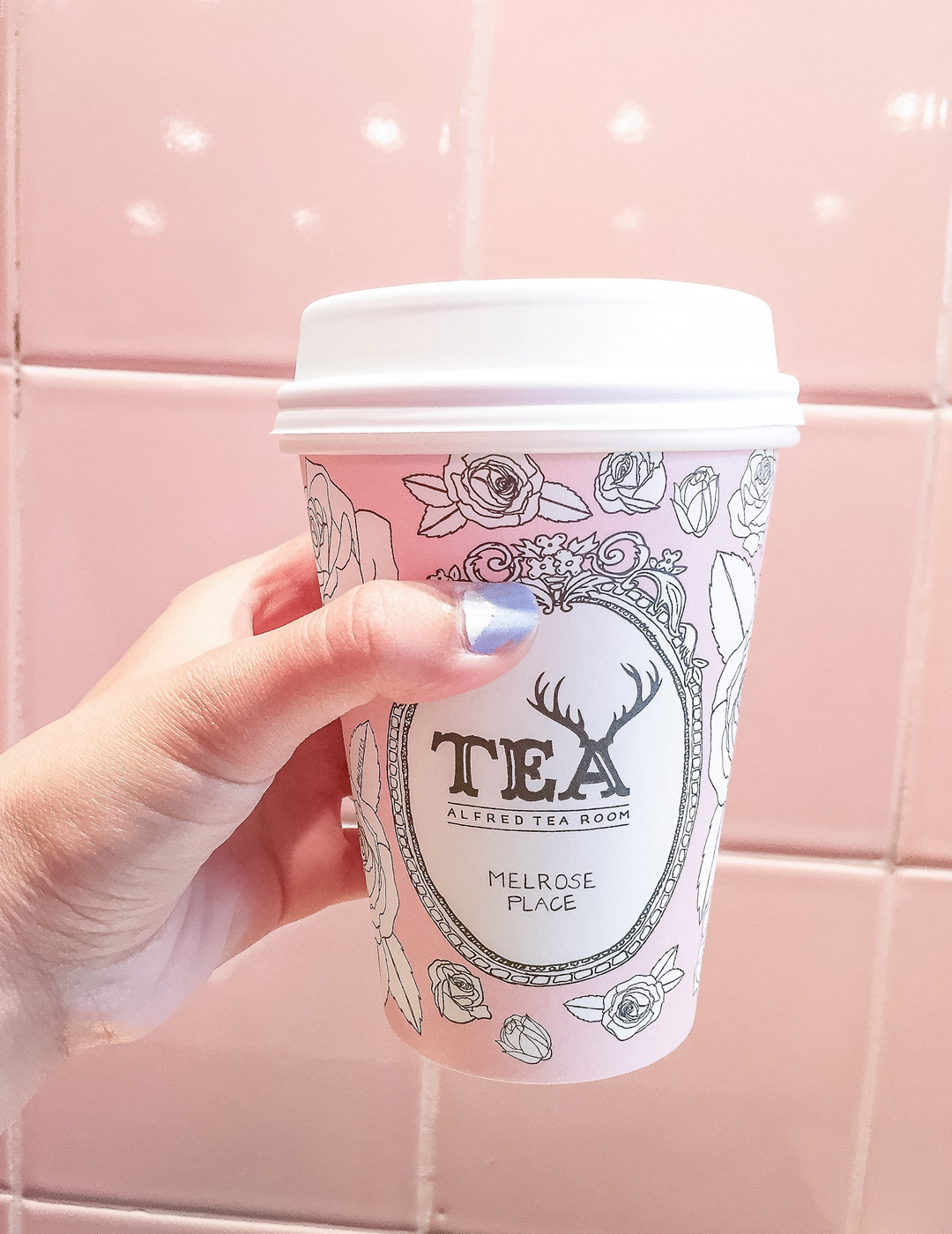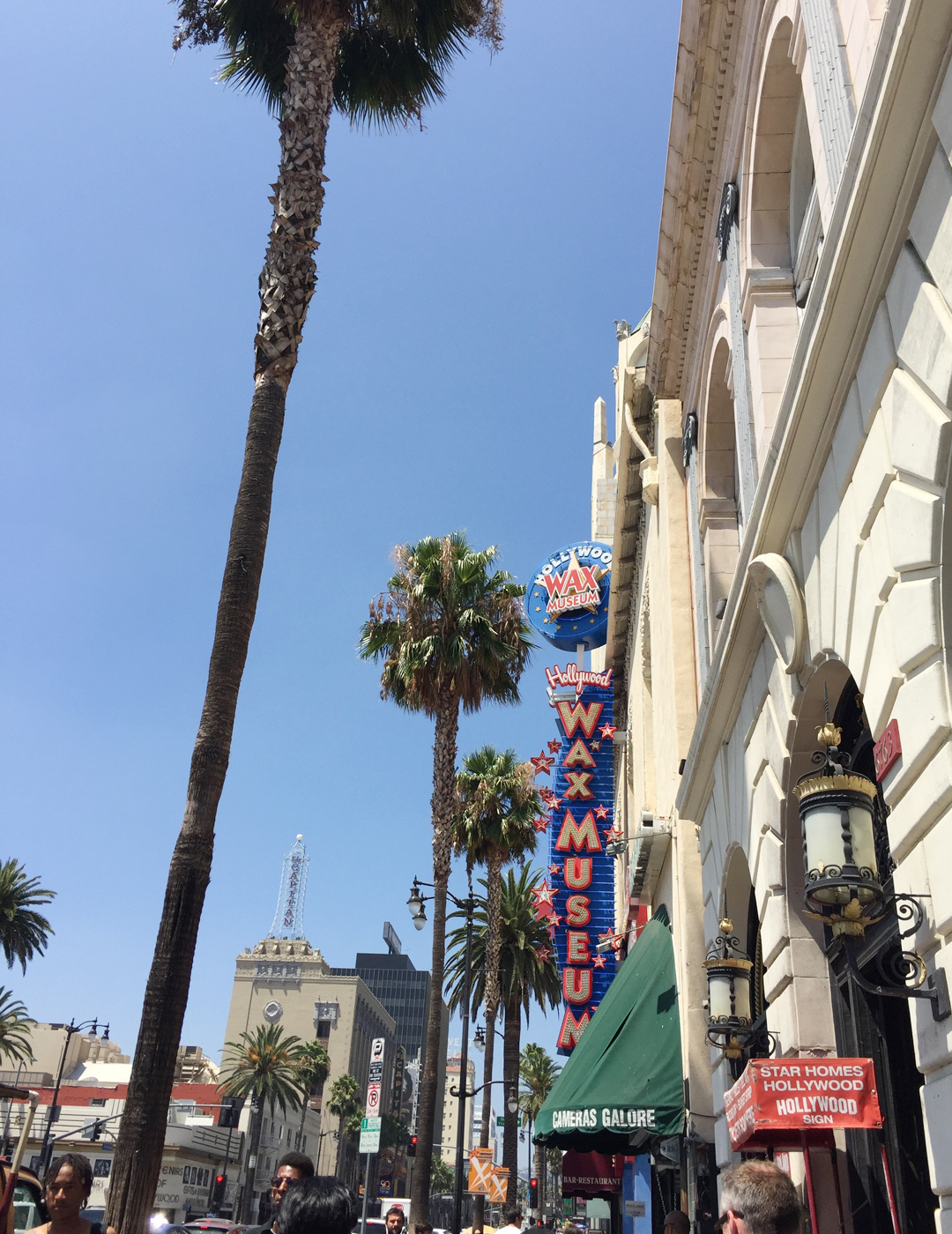 So, day seven was 1-step closer to us finally being able to relax and not be on the road 24/7—and that destination was Palm Springs, CA! We could've done so much more in LA, but really really wanted to get on the road to Palm Springs, so we did just that!
4 hours later, we made it (traffic, hah)! We were literally looking forward to arriving in Palm Springs all week because we knew it would finally be our chance to chill out and relax, plus we were staying in the city for 2 days! The hotel we stayed at was The Saguaros. Such a fun hotel! Since we were going to relax the next day, we tried to knock everything out that we wanted to see as a tourist in Palm Springs. We got to see Walt Disney's Ranch, Frank Sinatra's grave, and the famous, That Pink Door.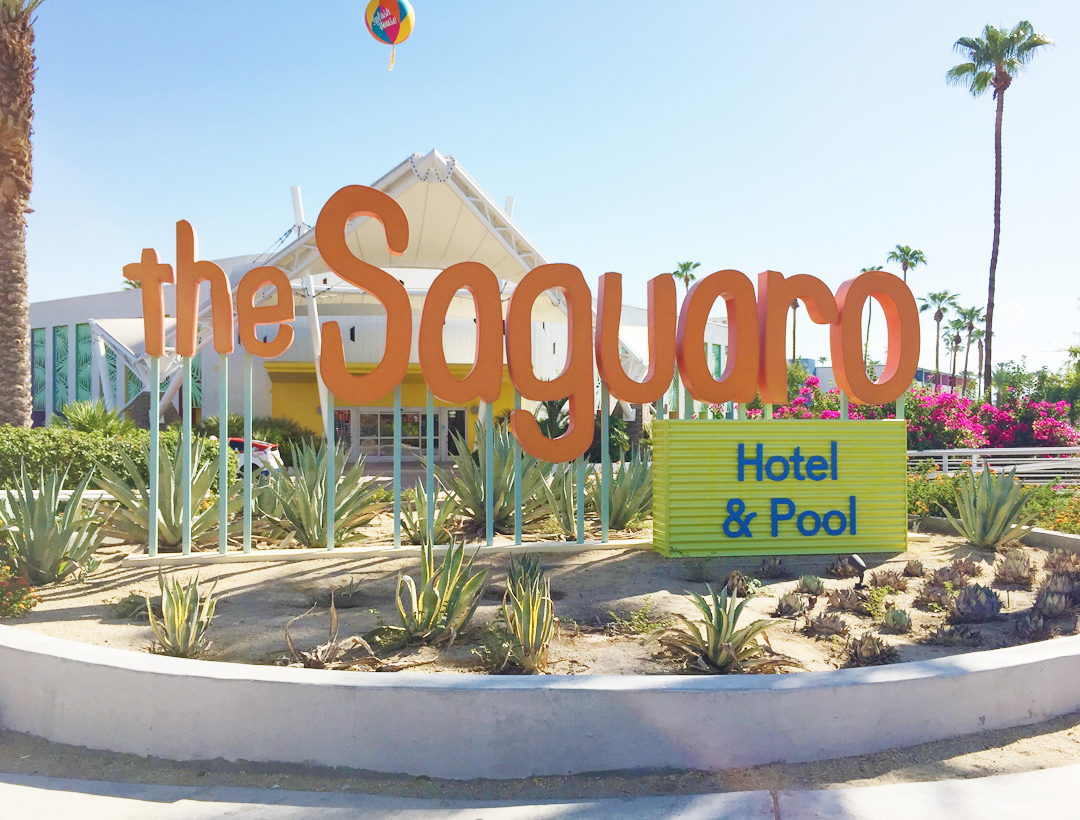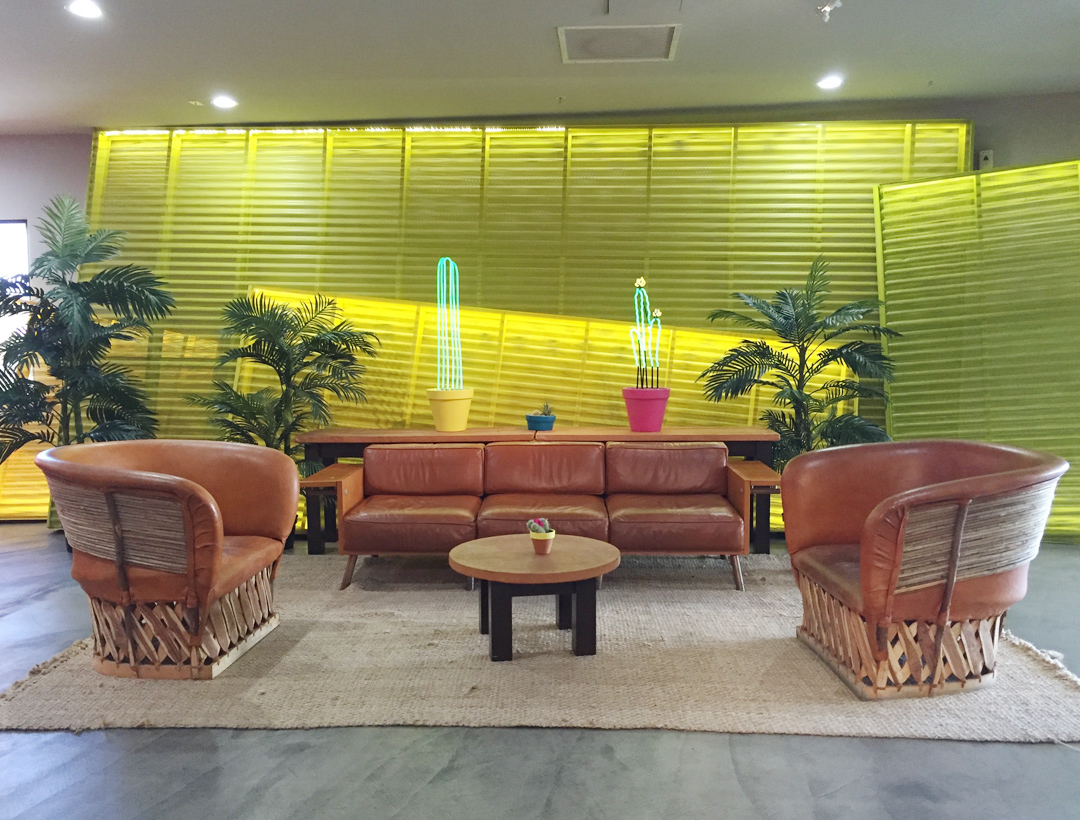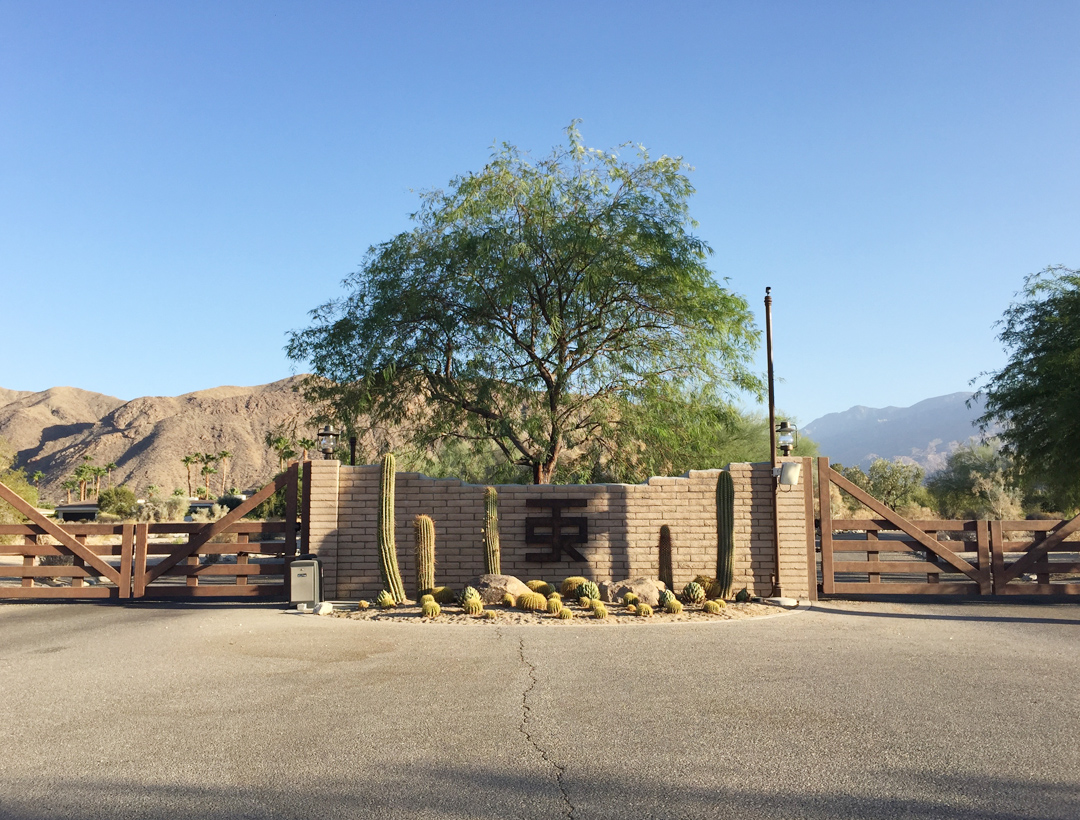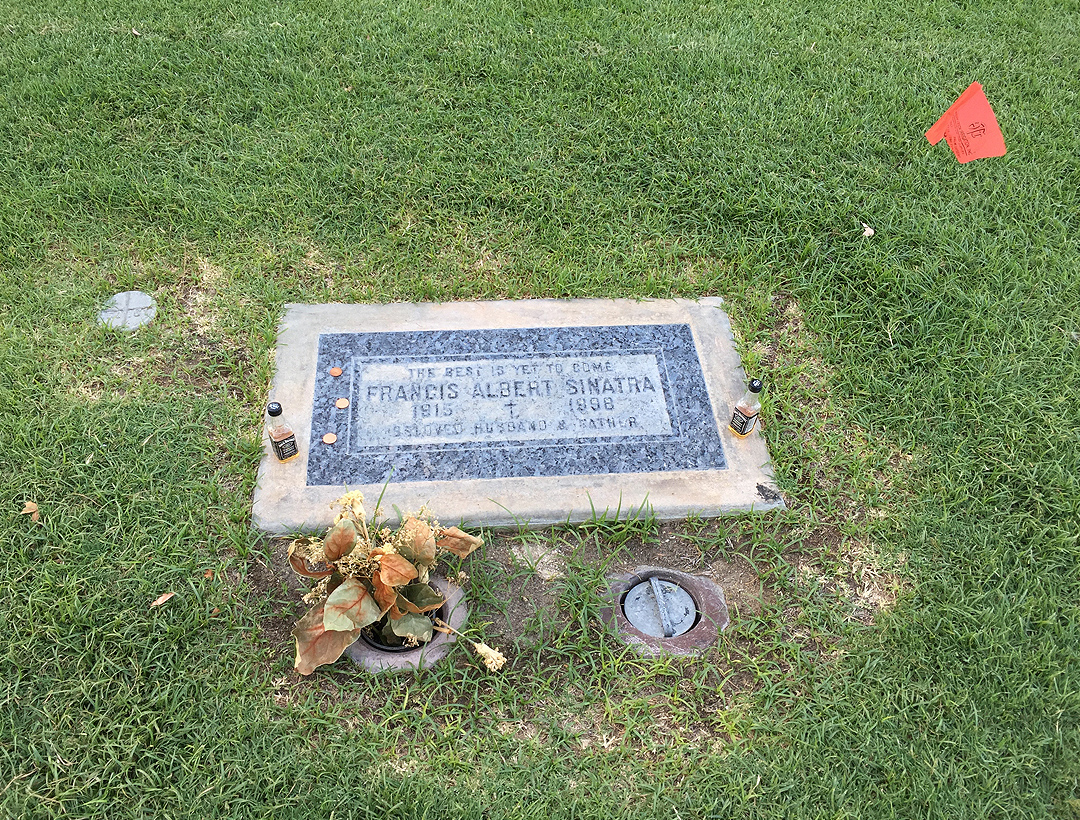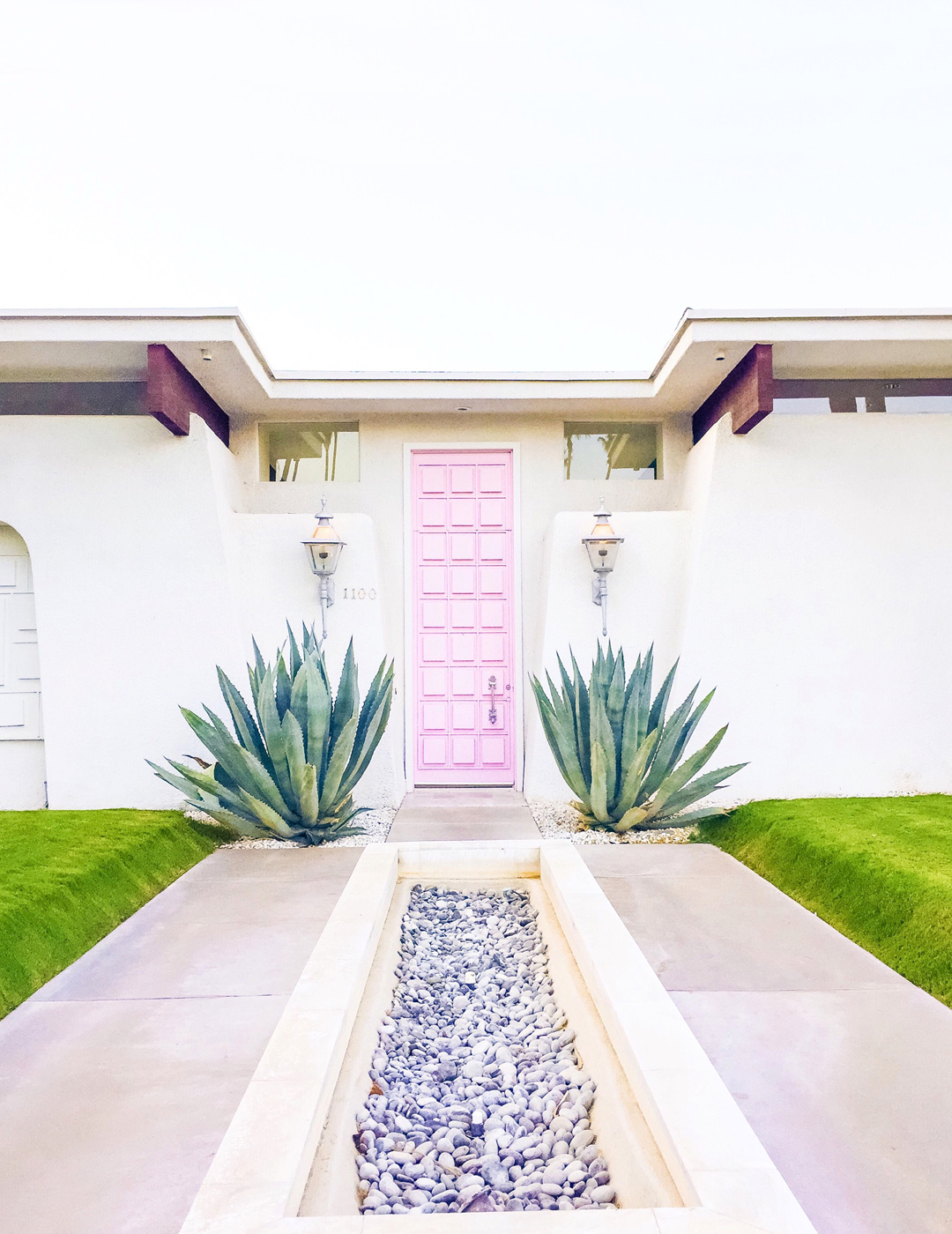 The sun was now setting so we didn't head straight to the pool, instead we grabbed dinner and drinks at El Jefe (which was in our hotel…bonus!). We then headed to bed and called it a night!
---
DAY EIGHT 

So this day went a little something like this—pool, food, drinks, food, ice cream, bed. One of the best days of the trip! We pretty much hung out at the pool all day and came back in around 5 p.m. to get ready for dinner.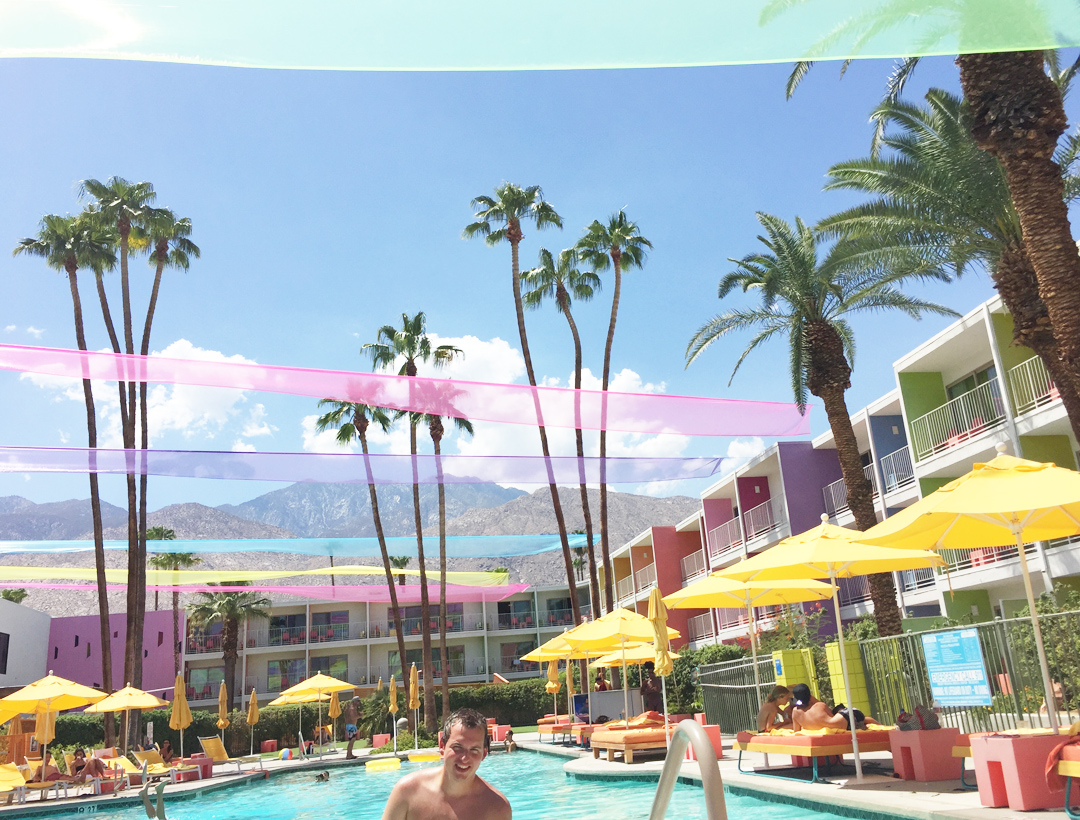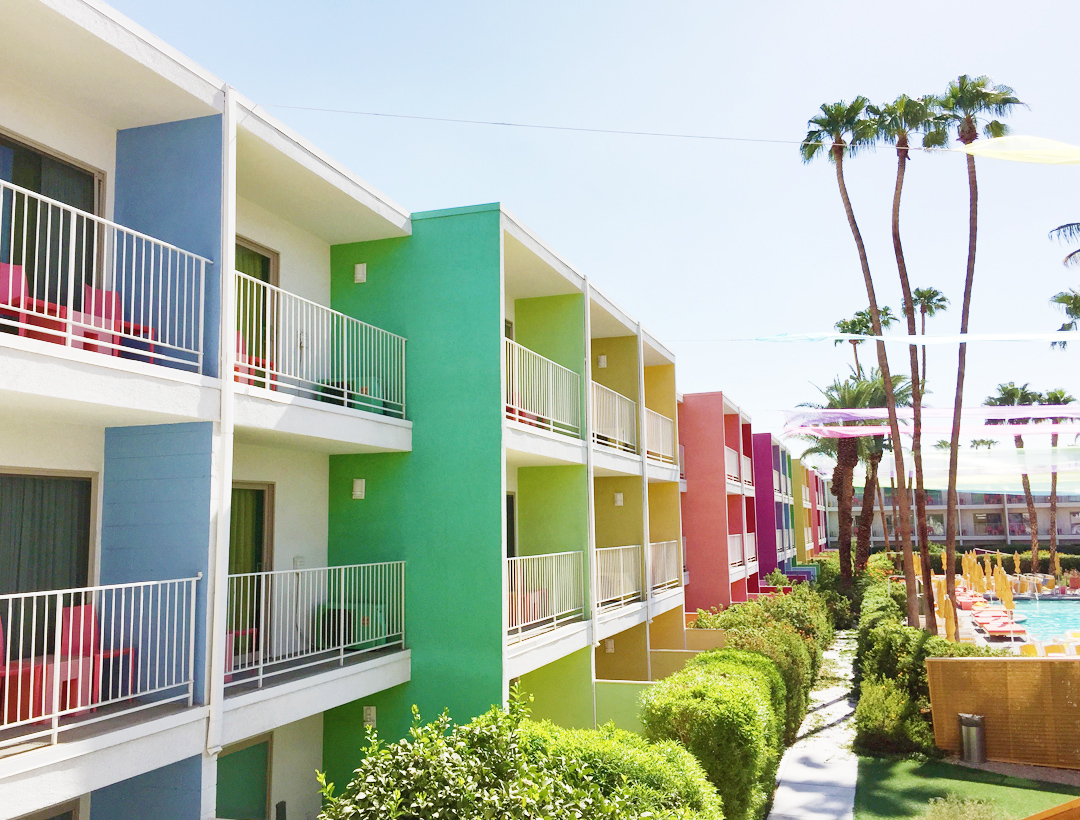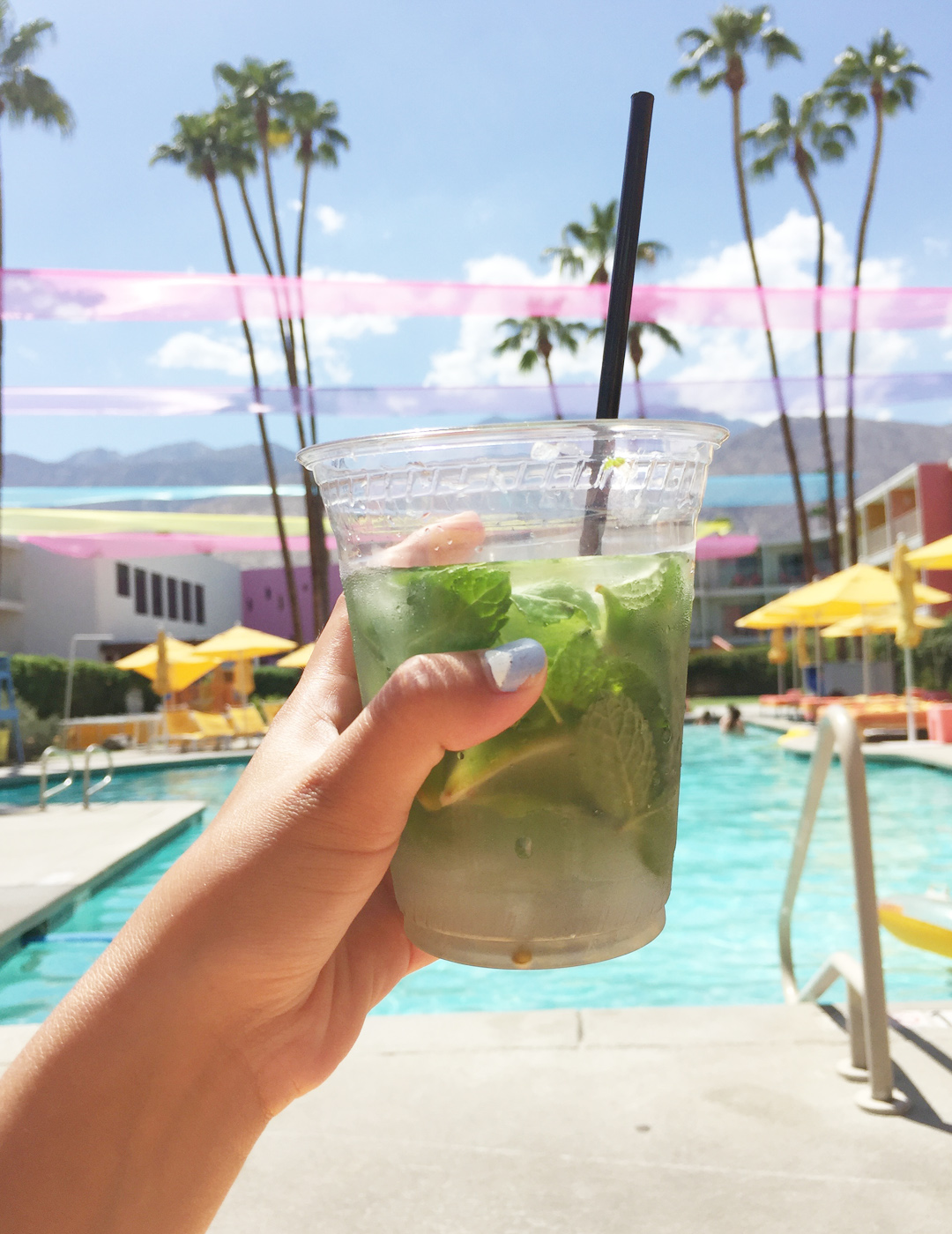 Plus, it was the first day where we did not spend anytime driving to a far off destination or another city. We grabbed dinner at Kings Highway at the Ace Hotel. Once we stuffed our faces, we grabbed ice cream at the new parlor in town—Ice Cream & Shop(pe). The birthday cake ice cream here was bomb! This is what totally inspired the birthday cake milkshake recipe I did a few weeks ago too! Now that our tummies were extremely full, we headed back to the hotel and called it a night.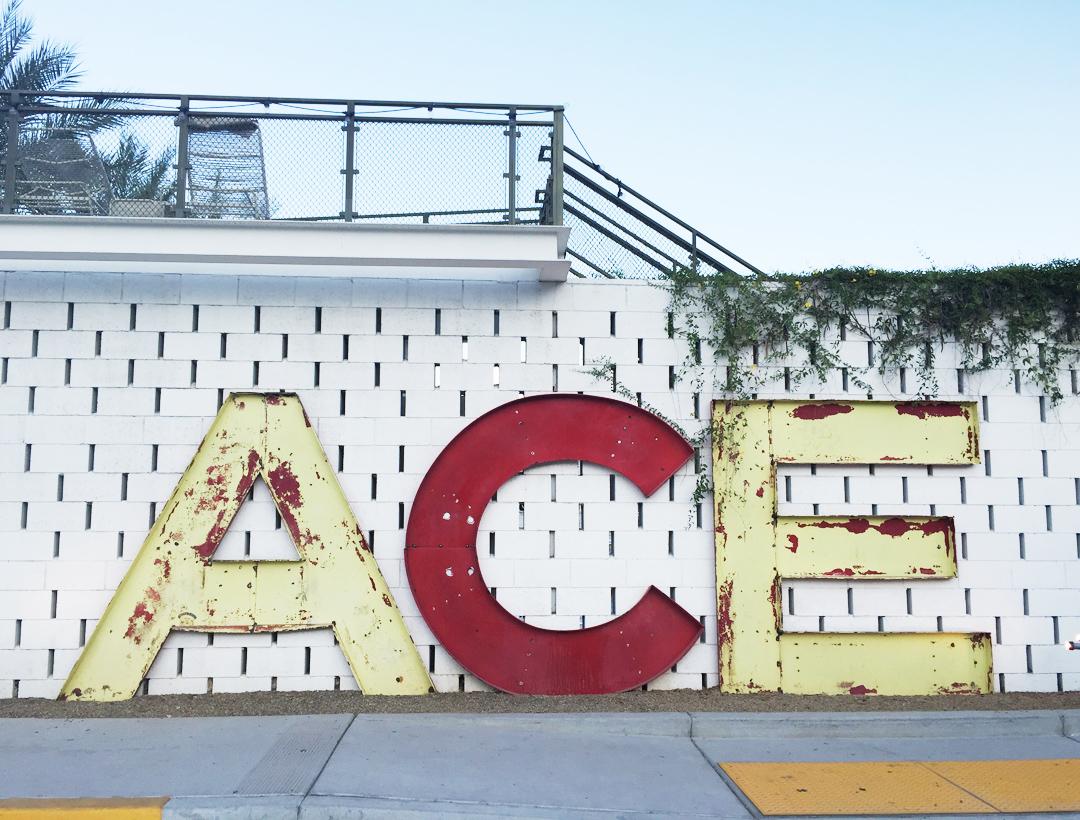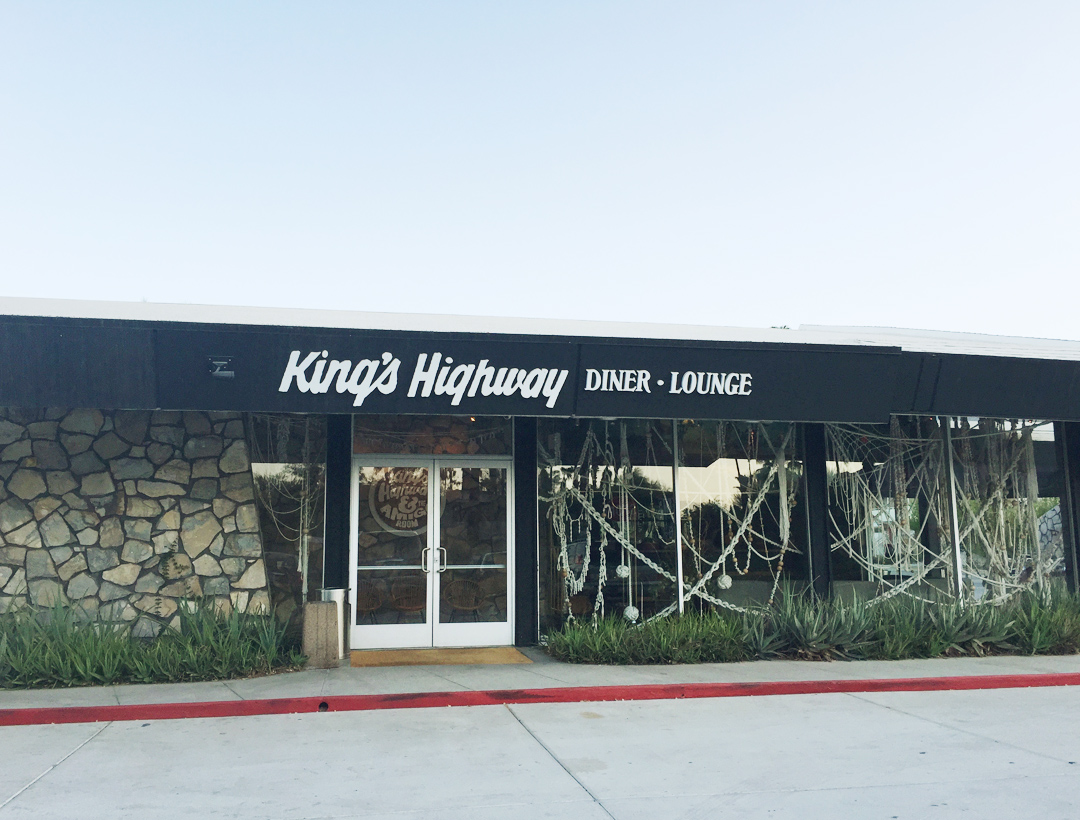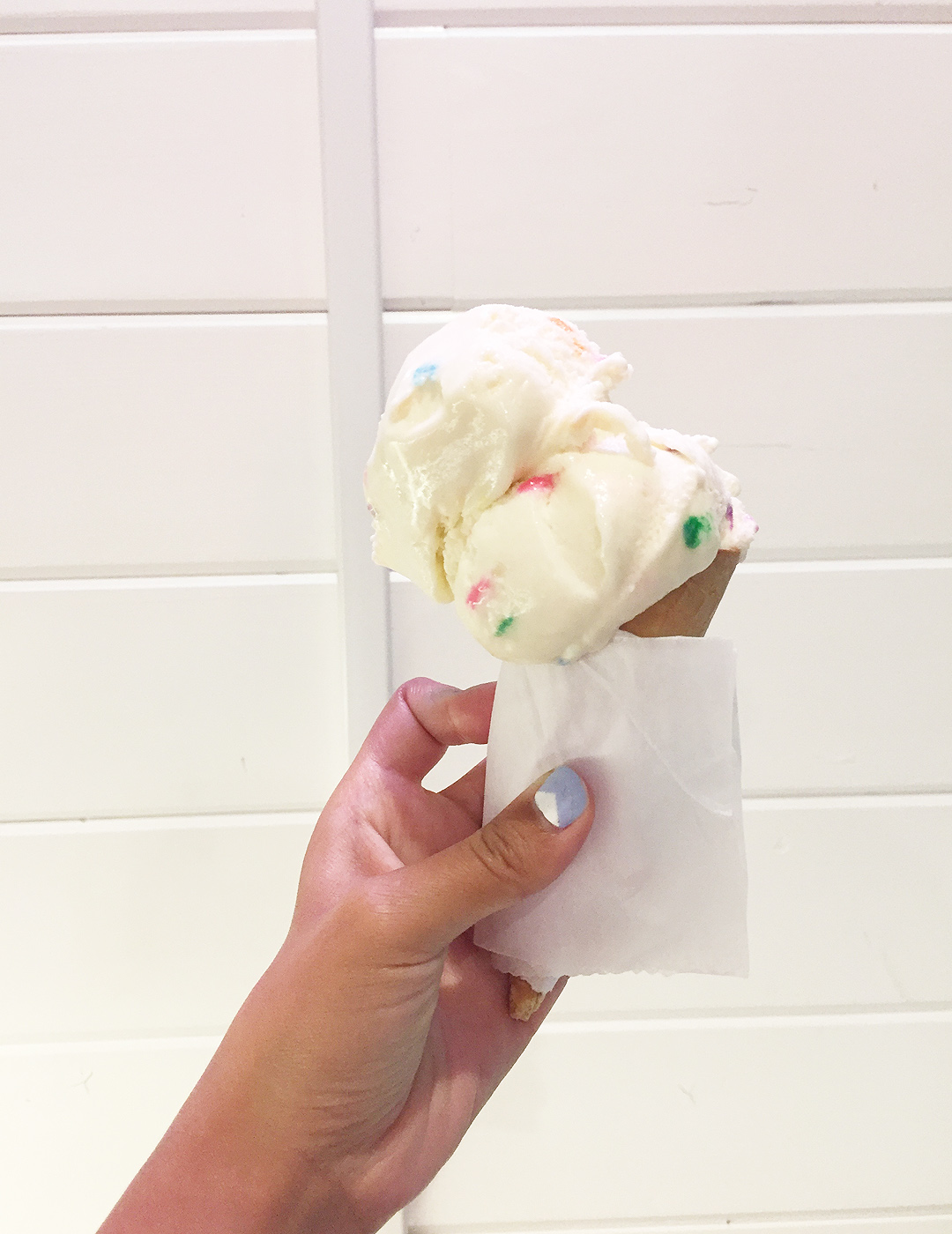 ---
DAY NINE 

We had to check out of our hotel and leave Palm Springs today, which was bittersweet! Before we left Palm Springs, we stopped to grab breakfast at Norma's at the Parker Hotel. This was a must for me! The food was super delicious no matter the price tag! B really enjoyed it too!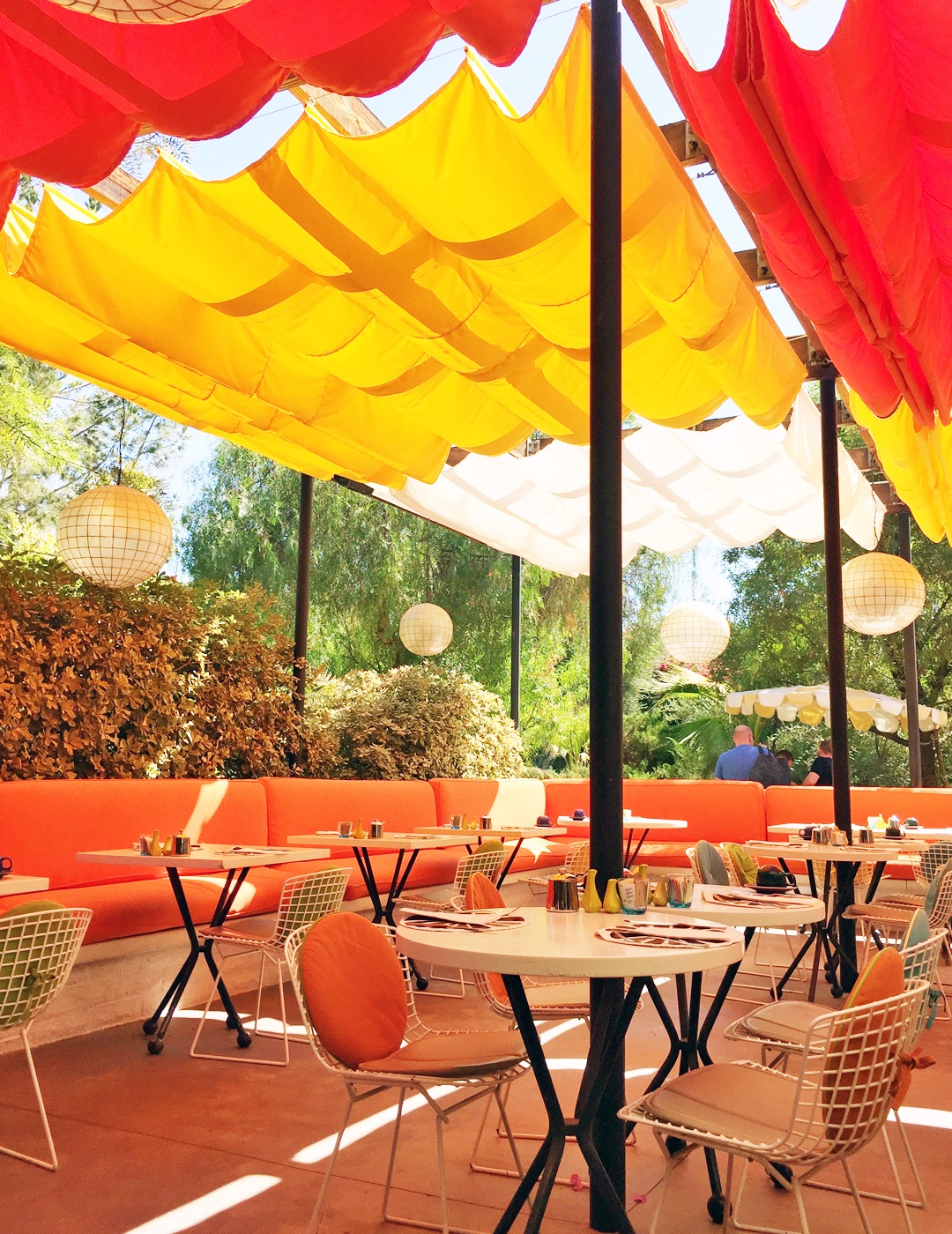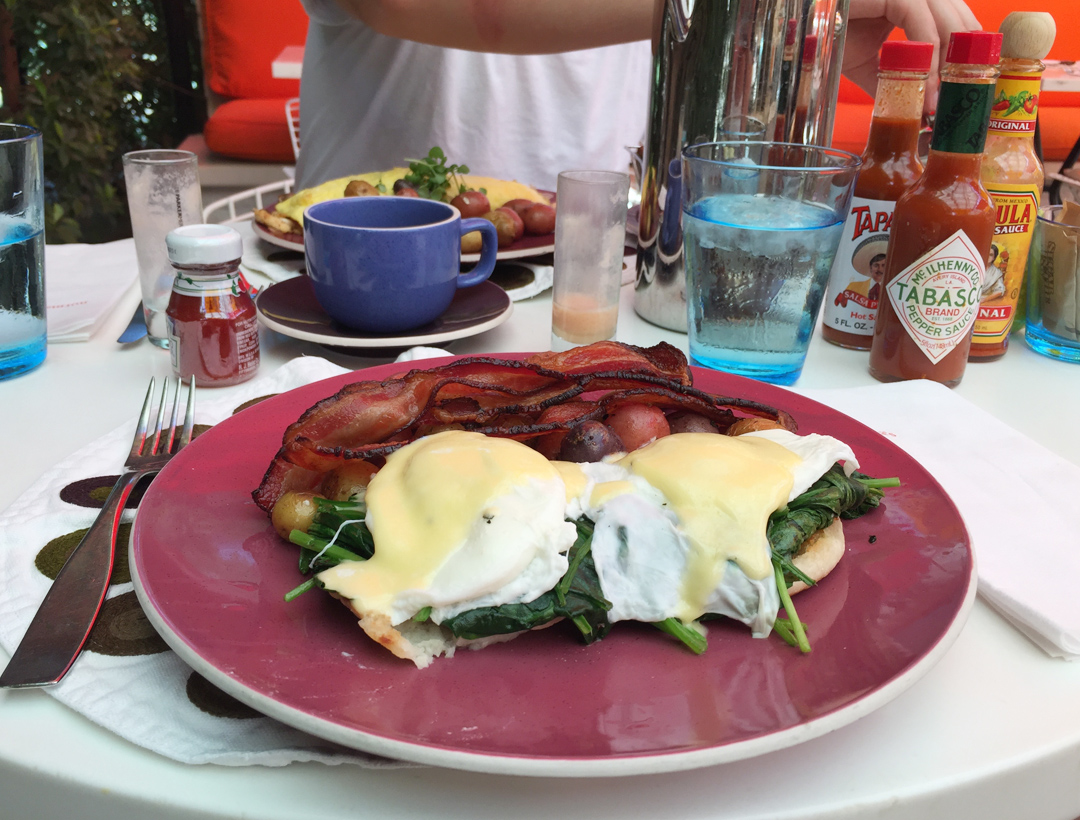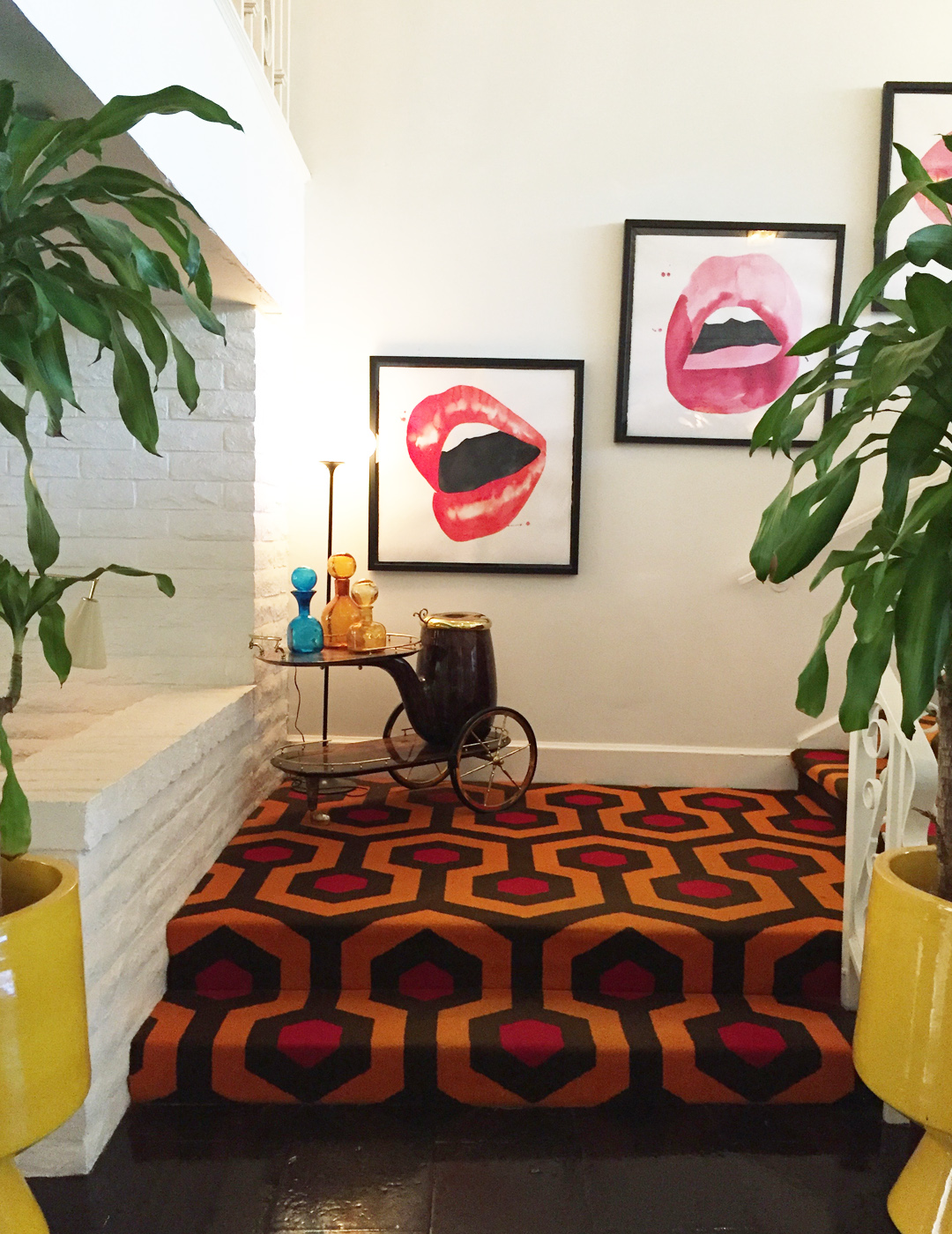 After breakfast we drove off to our last and final stop—Las Vegas. En route to Vegas we made sure to stop at the famous Seven Magic Mountains. Such a beautiful art installation off of the highway! Its only about 30 minutes from Las Vegas, so if you're ever visiting you should definitely check it out!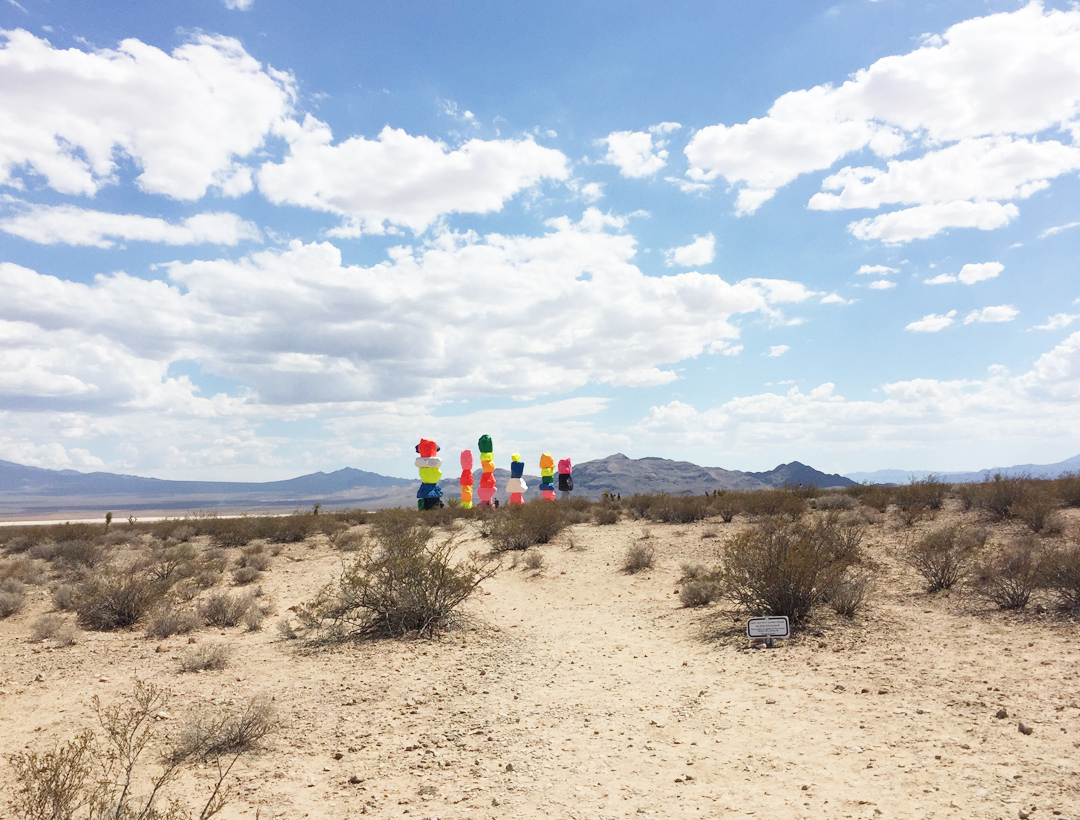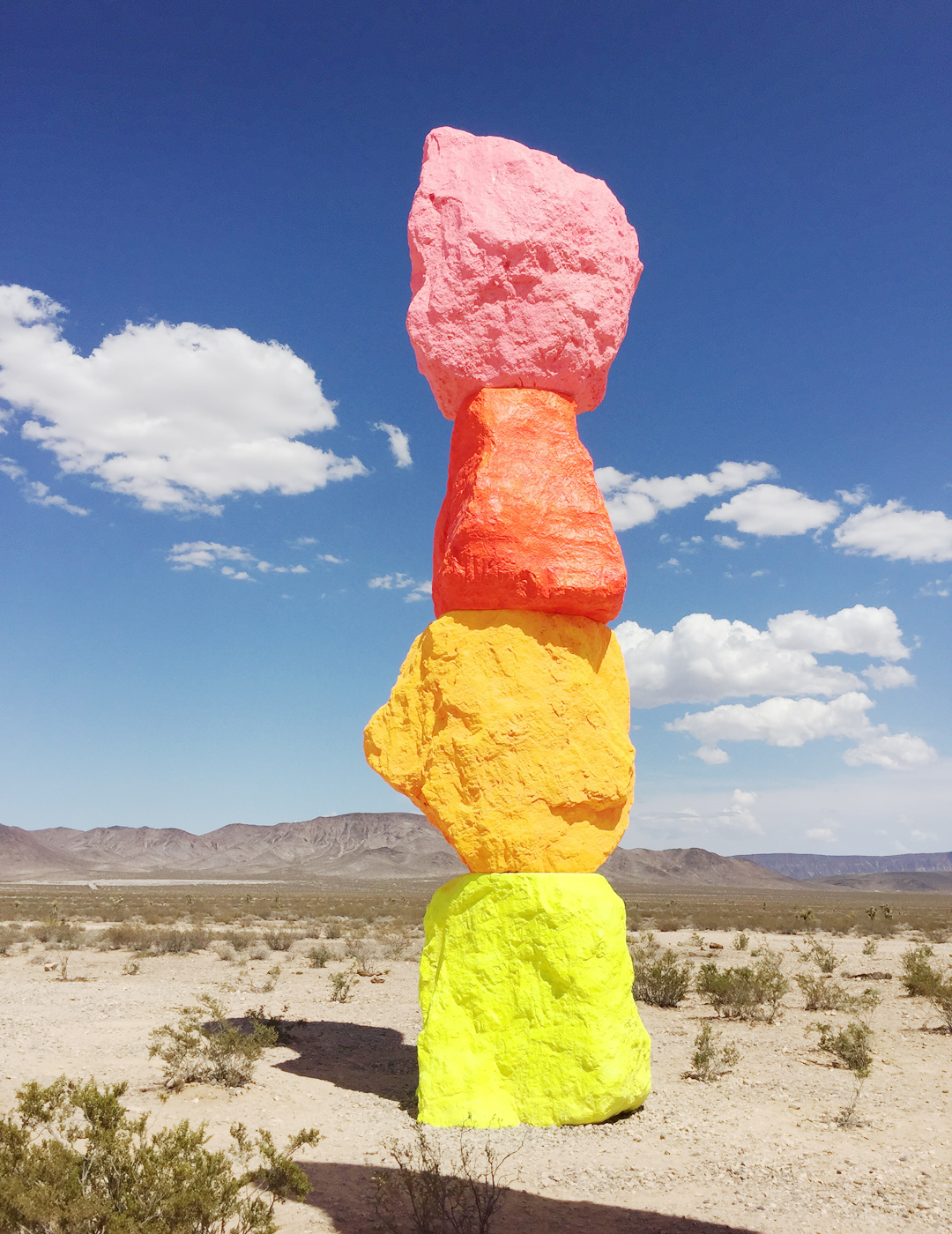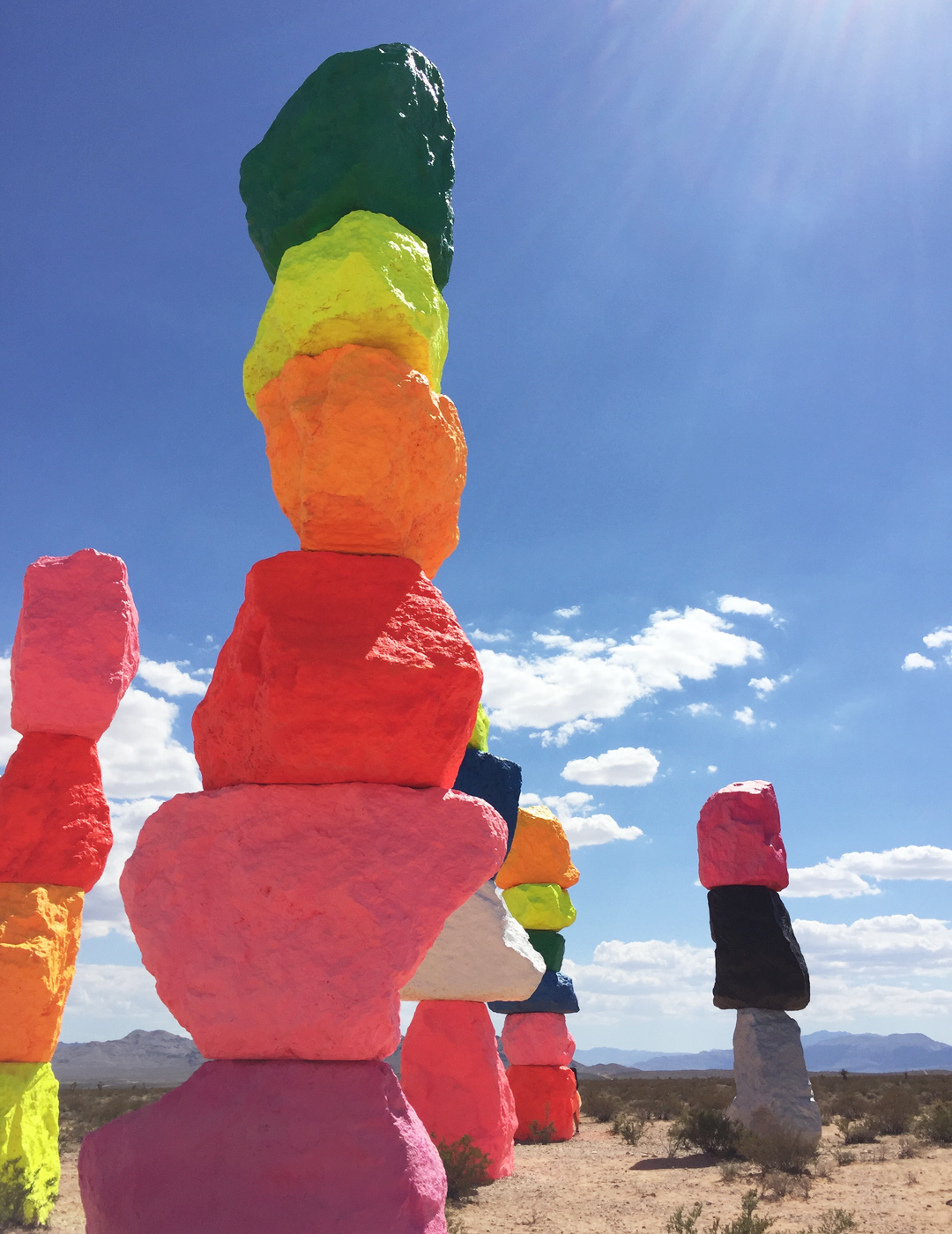 We snapped a few pictures and drove off to Vegas. I think we arrived around 5 p.m. so it didn't allow much time for us to hang out at the pool and relax before the sun went down. We checked into our hotel The Linq, dropped our bags off into the room and explored the city!
It was B and I's first time visiting so we didn't know what to fully expect until we experienced it for ourselves. We were flying out the next day so I personally didn't want to get too crazy myself with the drinking, so we decided to keep it low-key and walk the strip. I know, we went to Vegas and didn't drink, hah! Okay, in my defense, I have this terrible anxiety with flying and wanted to be well-rested for our flight the next day. While walking the Strip (I think we walked the whole thing on both sides!) we stopped to grab dinner and headed back to our hotel afterwards. Once my head hit the pillow I was out!
---
DAY TEN 

We were heading home today and I was super excited, but also sad that our trip was over! Our flight left around noon, so we were well-rested and didn't have to rush out the hotel. With that said, I had to stop at the Sprinkles ATM before we officially checked out. B's totally used to these necessities of mine these days, hah!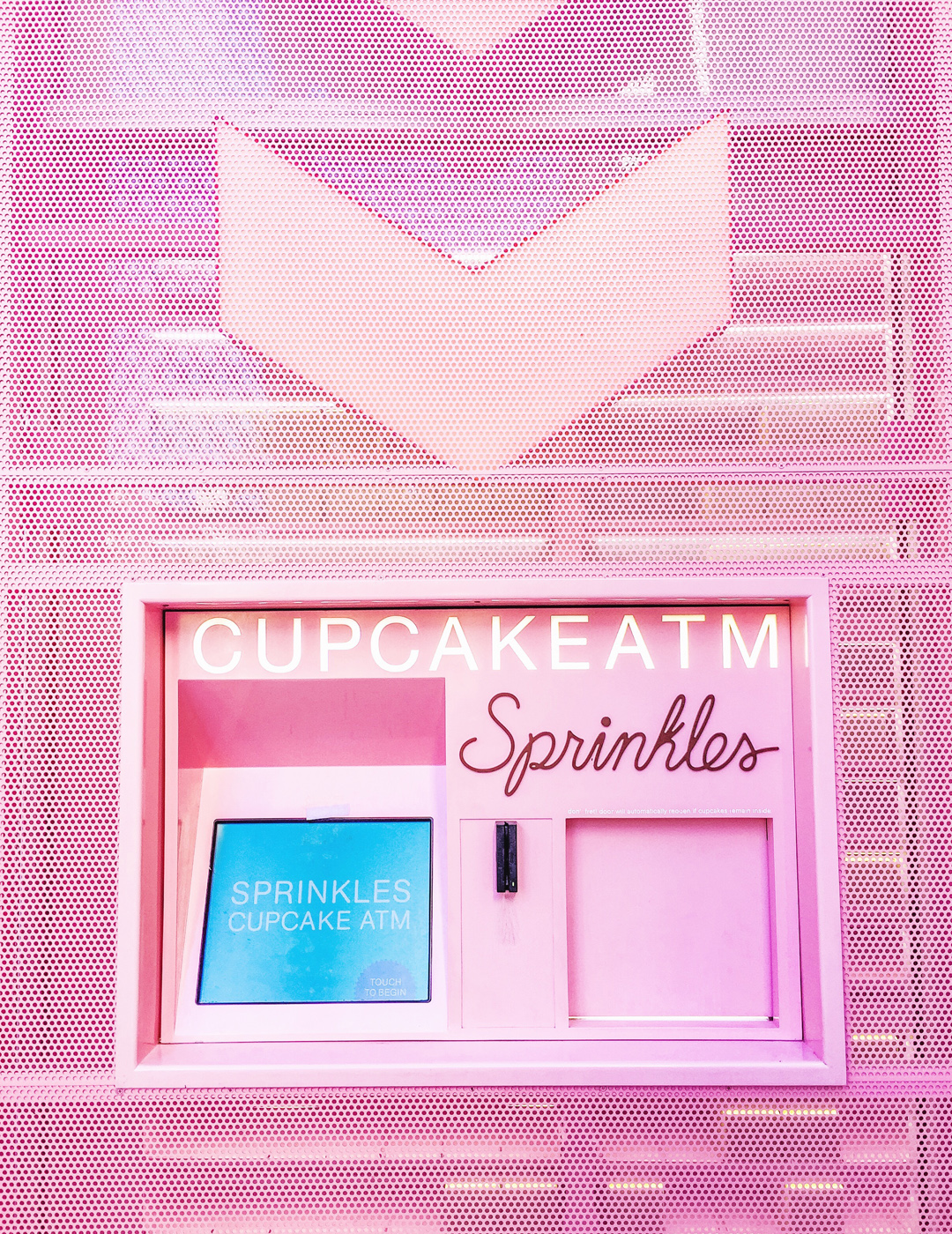 After that, we headed out to drop off our car, and that was a surreal moment, because at this point we successfully accomplished our 10-day road trip. Are you ready for the total number of miles we drove??? We drove a total of 1,920 miles in just 10 days!! Yes, the guys face at the rental car return was in a little bit of shock when he realized and told us the total number of miles we drove, haha!
Anyway, we dropped off our car and headed to the airport via a shuttle. Once we got on the plane there was an "ahh" moment! I was actually excited to get back home to Portia and my bed! Anyone else like this? I love to travel, but I also LOVE my home! I think I was so excited to head home that my flying anxiety wasn't that bad at all!
We landed around 10 p.m. and made it home to our sweet little Portia! She was soooo excited to see us to say the least!
---
Well, that about wraps up our trip 2,000+ words later! It was a long post, but I thought I might as well tell you guys everything we did since we visited so many places on our trip! If you're ever looking to road trip the coast, this little 10-day tour we did might be a fun option for you! While it was a lot of driving, we got to see so many parts of California and Nevada, from the desert, to mountains, to the beaches. The only place we didn't stop at was San Diego, CA! Had we had an extra day we would've definitely stopped here! …but there will be a next time so we can plan that then!
-xo, Marianela